Kevin Garnett Stubbornly Believes Nobody Wants to Face the Lakers in the Playoffs
LeBron James may be playing like an ageless wonder in his 19th campaign, but that hasn't translated to sustained success for the Los Angeles Lakers. The franchise has fallen toward the disappointing possible fate of missing the playoffs entirely.
The Lakers are a far cry for a team showcasing any realistic chance of winning an 18th NBA title. However, Hall of Famer Kevin Garnett is still stubbornly holding strong that Los Angeles can be a playoff threat.
Lakers are falling well short of championship expectations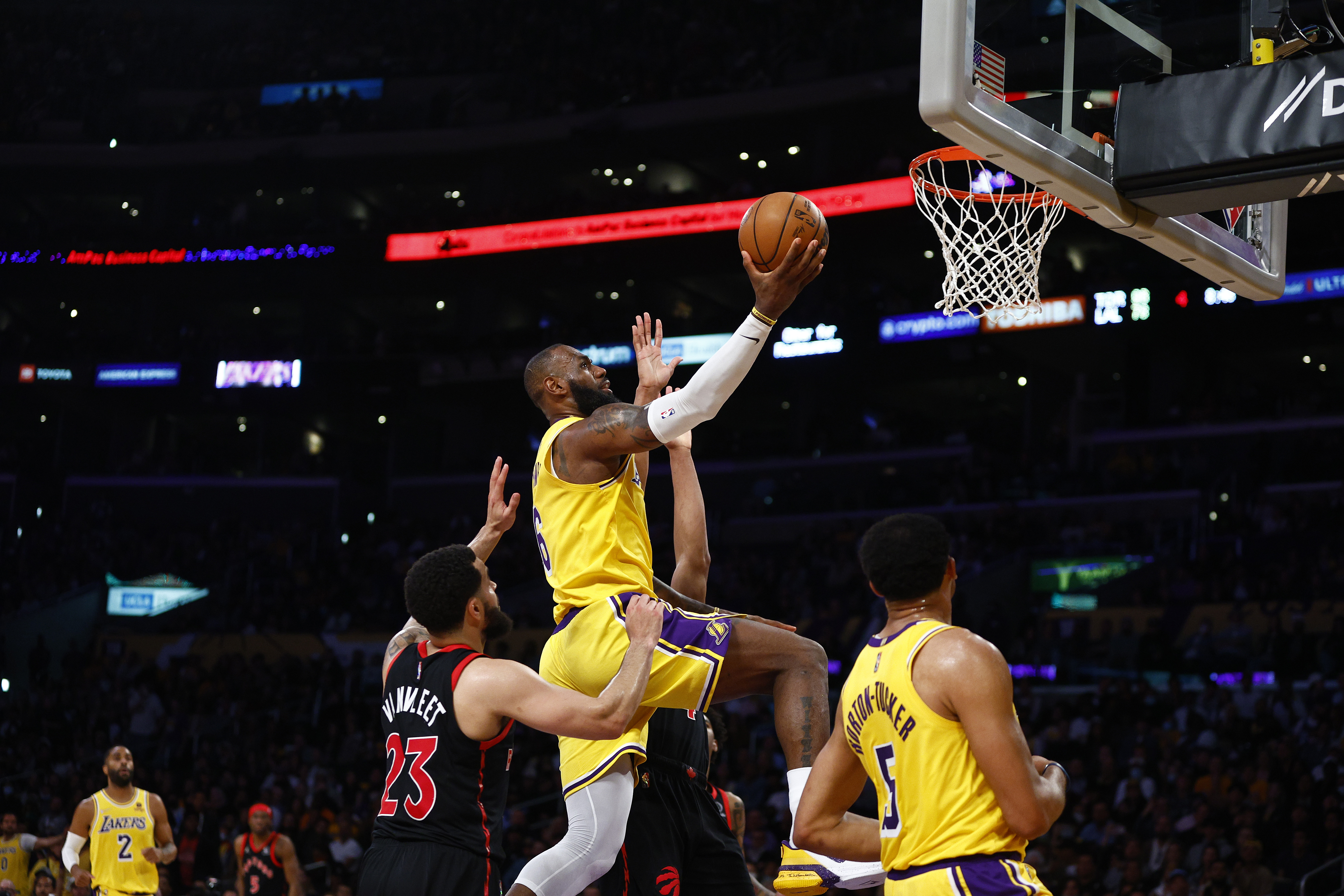 The Lakers have almost entirely deflated their lofty expectations of NBA title contention.
Los Angeles is fighting for their playoff hopes, sitting positioned to participate in the play-in tournament. Injuries to Anthony Davis and LeBron James, to an extent, have significantly impacted the team. Meanwhile, Russell Westbrook's inability to fit alongside James and Davis effectively has served as another gut punch.
Despite the Lakers trajecting toward missing the playoffs, Kevin Garnett remains a firm believer in them.
Kevin Garnett stubbornly believes nobody wants to face the Lakers in the playoffs
As bleak as things have become for the Lakers' playoff hopes, not everyone has quit on them.
During a recent episode of ShowTime's KG Certified, Hall of Famer Kevin Garnett declared that no Western Conference team wants to face Los Angeles in the playoffs.
"Don't nobody want to see Bron in no eight or seven. Those teams, they talk that s–t," Garnett said. "All that s–t go out the window. All of that was one season. You know how you can redeem yourself? The f*cking playoffs. [Russell Westbrook] come through and have an unbelievable playoffs, everybody is gonna forget about this other s–t. Watch…You don't want to be in a seven-game series with a wounded animal."
Although the Lakers have shown no reason to believe they are serious playoff threats, Garnett remains firm in not doubting LeBron James. The 18-time All-Star possesses the track record that speaks for itself, as his play has previously willed his teams toward deep postseason runs.
James remains an elite-level playoff performer, averaging 26.7 points, 10.0 rebounds, and 8.6 assists on 54.0% shooting from the floor and 37.1% from three-point range in 27 games with the Lakers. Meanwhile, Davis' return will provide more stability and effectiveness on both ends of the court.
Garnett's point of view may be too optimistic, but the Lakers have the star power that could make them a factor in the playoffs. Do teams prefer to face Los Angeles with James and a healthy Davis in the first round? No. But are teams such as the Phoenix Suns, Golden State Warriors, and Memphis Grizzlies fearful of them? Also no.
Before that conversation can gather any traction, the Lakers must start playing like a team worthy of that recognition.
Clock is ticking on the Lakers' playoff hopes
Kevin Garnett may not have entirely lost hope on the Lakers' playoff chances, but their performance on the court isn't suggesting a promising future ahead.
Since the All-Star break, Los Angeles has dropped eight out of their first 10 games, with the only two wins coming behind LeBron James pouring in 50-point performances. They are in desperation mode, sitting in the ninth spot, only a game up on the New Orleans Pelicans and 2.5 games ahead of the Portland Trail Blazers.
The Lakers simply have no wiggle room to falter any further down the standings over the final 14 regular-season games. Davis' return will help their efforts, but until then, the pressure is on James and Westbrook to step up as the leading factors.
Like Sportscasting on Facebook. Follow us on Twitter @sportscasting19.
RELATED: Kendrick Perkins Suggests Russell Westbook Needs to Sit Out the Rest of the Season