Kevin Gausman and Other MLB Players with Cool '70s Walk-Up Music
During a telecast of the Phillies-White Sox series, Hall of Fame third basemen Mike Schmidt quipped that he wished the team had walk-up music when he was playing. The gold glove home run king said he would have liked a Michael Jackson song to which he would have moonwalked his way to home plate. The other broadcasters in the booth nearly died from laughter. These MLB players go back even further than Michael Jackson for their walk-up music.
Walk-Up origins
While walk-up music actually started in the early '70s, thanks to White Sox organist Nancy Faust who matched songs to announcer Harry Caray's on-air, play-by-play commentary. For example, when Caray described the enormity of slugger Frank (Big Hurt) Thomas, Faust played "I Feel the Earth Move (Under my Feet)."
Walk-up music has become as much a part of the game as the seventh-inning stretch. Players select songs that inspire them or honor someone in their lives. For example, Diamondbacks player Wilmer Flores walks up to "I'll Be There For You," the theme from "Friends," saying it reminds him of growing up in Venezuela. There also are players who change their songs depending on whether it is an even or odd at-bat. For his first, third, and fifth time at the plate, it's "Baila, Baila, Baila," by Ozuna; for plate appearances two, four and so on, it's "Pure Water," by Mustard Migos.
Most MLB walk-up tunes are of the newly minted variety. Players are known to change their music muses as often as they alter their batting stances. There's something about striding to the plate to a hip-hop or Latin beat that connects a batter to the game and the fans. There are, however, some ballplayers who go old-school with their walk-ups for personal reasons such as paying homage to their home state or school.
Kevin Gausman Goes to the Dark Side of the '70s
Atlanta Braves right-hander Kevin Gausman shows that he plays baseball for more than a love for the game. His walk-up song is "Money," from Pink Floyd's 1973 album, "Dark Side of the Moon." In the case of this right-handed hurler, selected by the Baltimore Orioles from LSU in the 2012 draft, we're talking about a contract worth a shade of $9.3 million. In his seven seasons, he has earned enough cash–$19 million–to probably have Pink Floyd play at his birthday party.
Baltimore Orioles Rise to The Top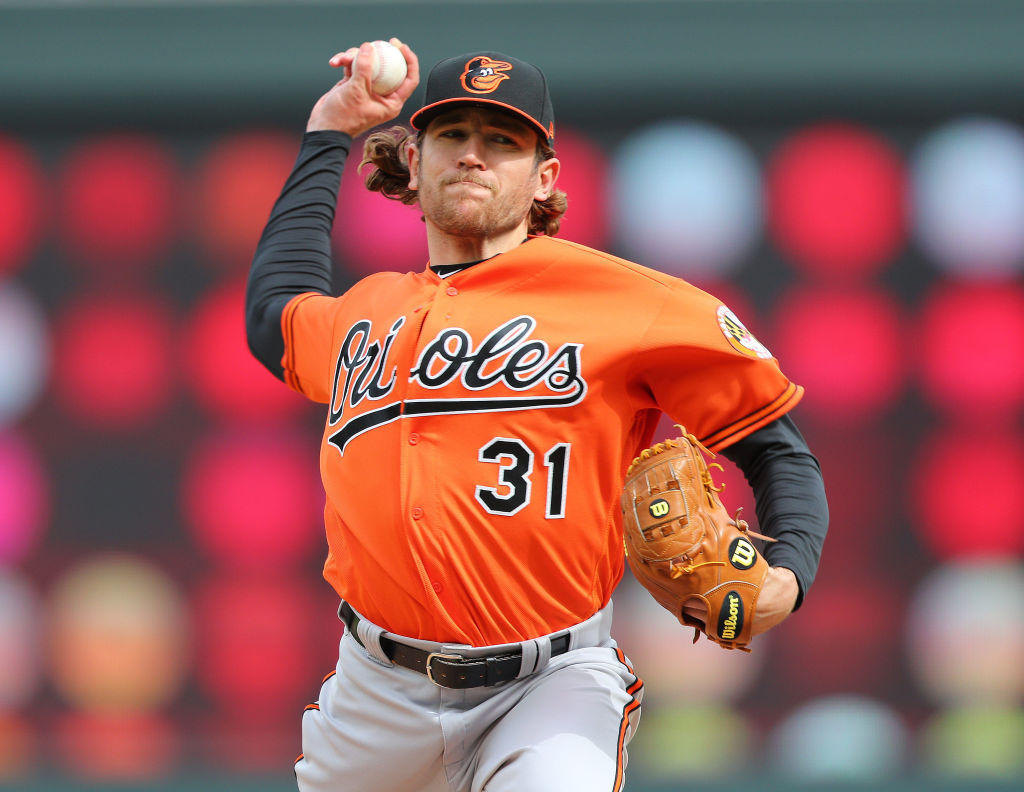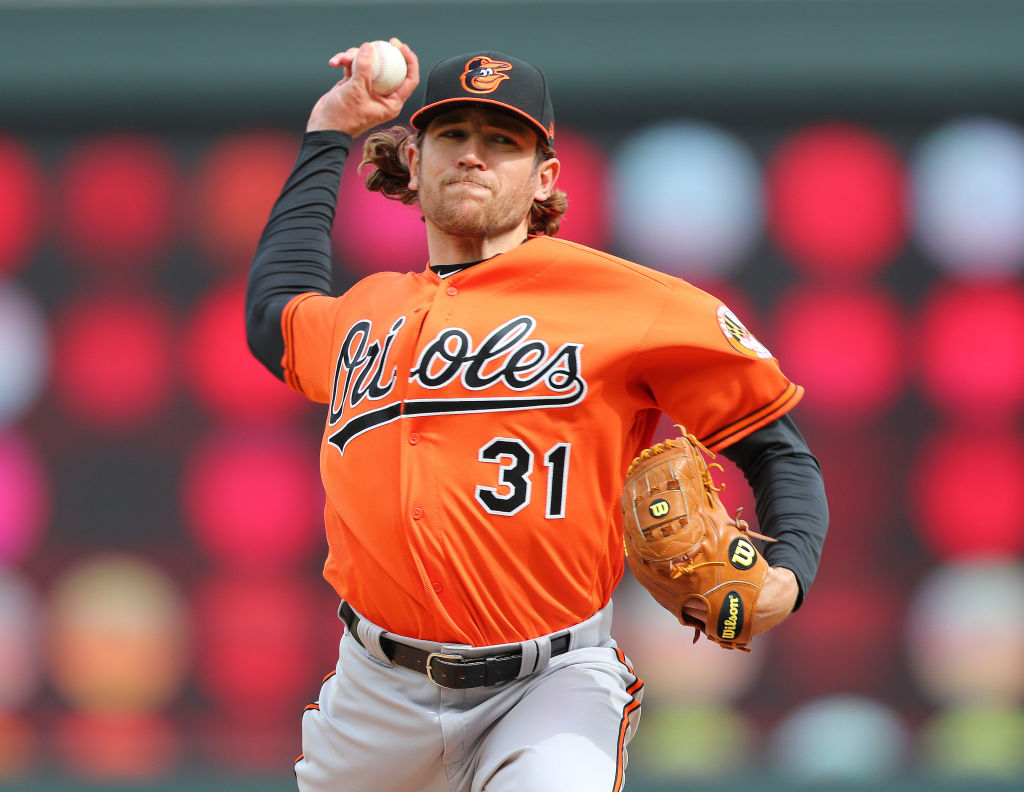 It's difficult to see the connection between Orioles right-handed pitcher Jimmy Yacabonis and his walk-up song, "La Grange" by ZZ Top, a 1973 tune from the Texas band's LP, "Tres Hombres." Yacabonis is Philadelphia born and bred and attended St. Joseph's University from where he was selected in the 13th round of the 2013 draft.
One linkage could be to former teammate Nate Karns, now toiling in the minors. "La Grange" was this Texas Tech grad's song of choice, so it's possible Yacabonis took a liking to it and decided to make it his own when his buddy was sent down.
Led Zeppelin Behind the Plate
Cincinnati Reds catcher Tucker Barnhart nails it by going with a classic Led Zeppelin song, "Black Dog," from the band's 1971 documentary "The Song Remains the Same." A former Gold Glove winner, Barnhart was selected out of high school in Indiana in the 10th round of the 2009 draft. In 2017, he led all catchers with WAR (Wins Above Replacement) as well as runners caught stealing.