Kevin Harvick Gets His Wish, NASCAR Cup Series Going With More Next Gen Horsepower
Kevin Harvick wanted his message delivered quickly: "… Send that press release out, yesterday. …"
The former NASCAR premier Cup champion banged his drum as loudly as possible. He wanted to make sure everyone heard what he had to say.
So, he stood on a platform before the media during Next Gen car testing session at Charlotte Motor Speedway on Dec. 15 and trumpeted his dispatch: Next Gen cars need more horsepower.
NASCAR listened.
NASCAR Official: 'Everything we've seen so far, that tells us (that is) the horsepower we want to target and go with'
Cup Series officials announced before the Dec. 17 testing event at Charlotte that drivers will be permitted to utilize the 670 horsepower engine for most 2022 races. 
To Harvick, it was cause for celebration.  
"Everyone's expectation, from the driver's standpoint, probably would vote for more power," Harvick said, reported by racingnews.co. "If I was in charge …" 
Well, the outspoken driver doesn't hold the industry's top seat, but it appears he has the ear of the brass.  
Cup Series officials decided to sanction the 670 horsepower engine package to, in part, aid with the new technology's handling, which has been heavily criticized at previous tests. 
"I would say we're more than likely going with that number across all of our tracks," NASCAR chief racing development officer Steve O'Donnell told The Charlotte Observer. " … Everything we've seen so far, that tells us (that is) the horsepower we want to target and go with." 
NASCAR drivers discover the 670 horsepower engine package is premium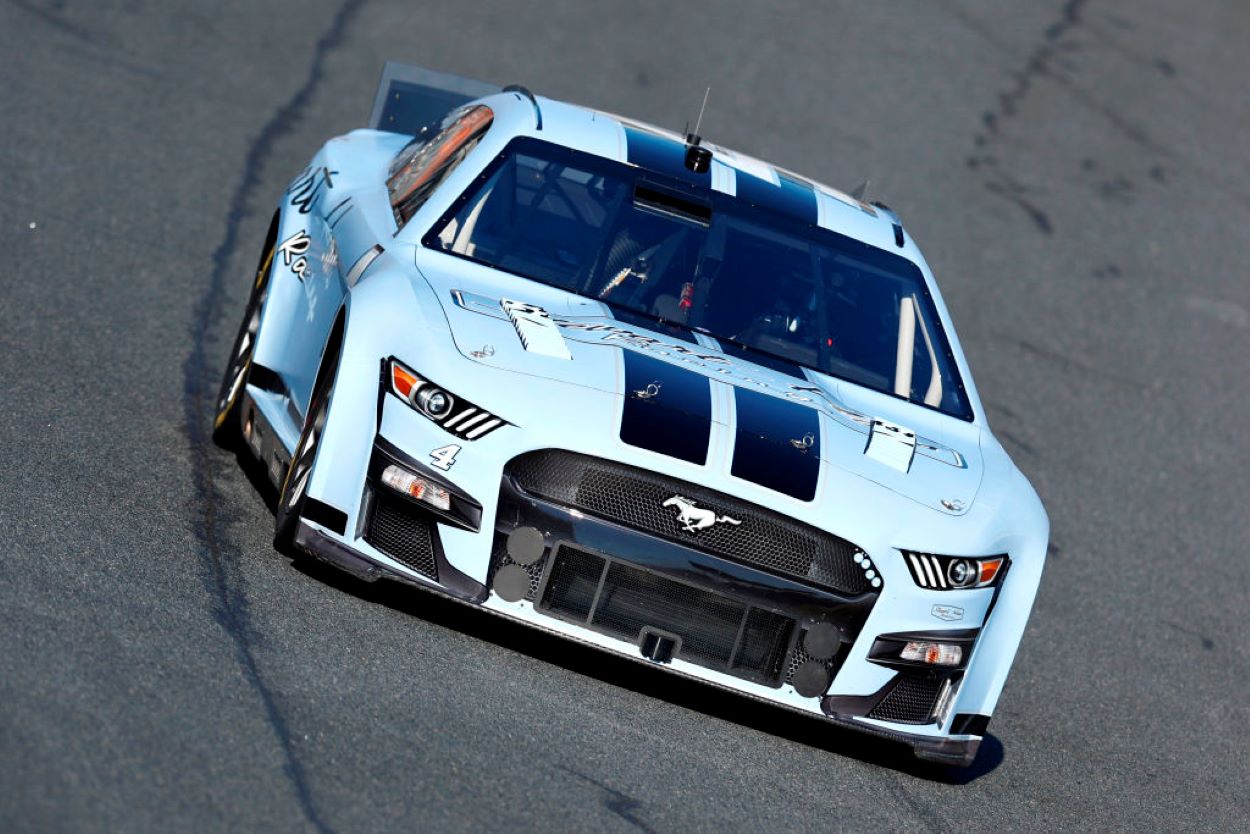 The 670 horsepower engine package was preferred over the 550 configuration by Harvick and a growing number of his peers. 
During the improved test session on Dec. 17, drivers were able to run open laps and experimented with pack racing. Most teams tested three different setups with the 670, and they will continue to analyze the data leading up to the next testing event at Daytona International Speedway on Jan. 11-12. Two additional sessions are planned, a tire test at Atlanta Motor Speedway in January and complete testing at Phoenix Raceway on Jan. 25-26. 
The Next Gen car will make its competitive debut during the Clash at the Coliseum on Feb. 6, but there are still details to work out. 
The change to the 670 horsepower setup seemed more suitable for racing, but more tests are planned. The 550 engine was used last season with Gen 6 models at tracks such as Atlanta, Homestead-Miami Speedway, Kansas Speedway, Las Vegas Motor Speedway, and Texas Motor Speedway, according to The Observer.
O'Donnell added a different engine package likely would be used at superspeedways such as Daytona and Talladega. Since it was repaved and reconfigured for 2022, Atlanta likely will be run in that category.
Harvick leads chorus of calls for more horsepower
Do you remember that classic Saturday Night Live "More Cowbell" skit? It's based on the rock band, Blue Oyster Cult, recording its hit song, "(Don't Fear) The Reaper." Producer Bruce Dickinson, played by actor Christopher Walken, tells percussionist Gene Frenkie (Will Ferrell) to give him more cowbell, but he fails to play loud or fast enough. BOC attempts several cuts, but each time Dickinson insists on more cowbell. (It's funny, check it out!)
The scene is reminiscent of Harvick and other drivers asking for more horsepower.
They have 670, but already there are shouts for more horsepower.
Denny Hamlin prefers 750 horsepower.
Harvick wants 1,000.
"Drivers want 10,000 horsepower and no downforce," driver Ty Dillon joked.
Harvick would probably call for more horsepower.