Kevin Harvick Has a Confusing Take on New Next Gen Cars
Kevin Harvick is trying not to overthink the whole Next Gen car thing.
Yes, the changes are revolutionary. NASCAR teams will no longer construct their cars from a shell to racetrack-ready. Instead, teams will build their machines from prefabricated parts available to everyone.
To Harvick, it's about putting in the time and laps.
When compared to Gen-6 models, Kevin Harvick sees differences and similarities with Next Gen cars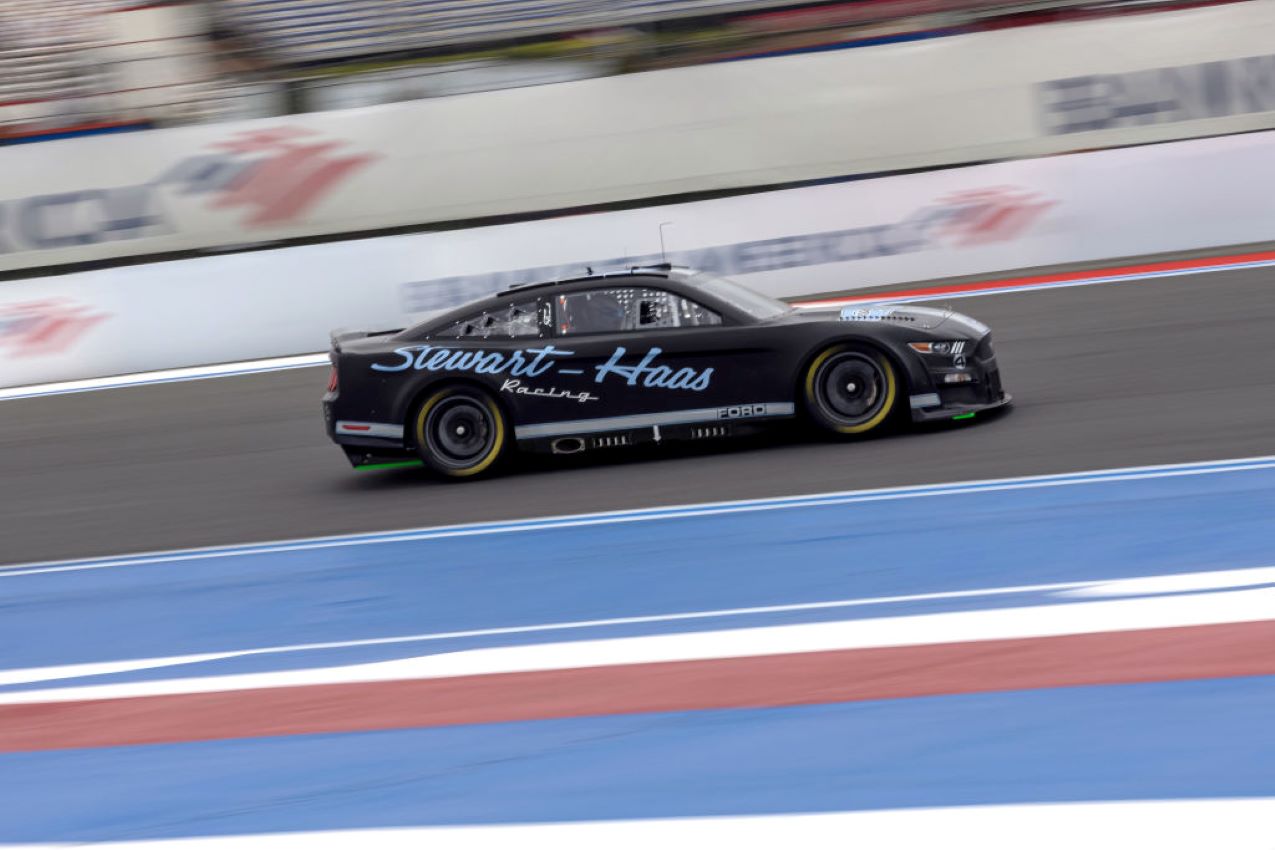 There are apparent handling differences in the Next Gen cars compared to the Gen-6 models, but, to Harvick, there's a lot that's the same.
Wait? What?
Different, but the same?
Well, it is Harvick, who rarely fails to speak his mind and continues to be a strong advocate for more horsepower.
"It's all relatively the same as far as the thought process, but the way to achieve that goal, in what you need and what you want, how you race, is going to be different," Harvick said, reported by autosport.com. "As to how that equation comes together to make the car go fast, to be competitive, how you race and all that is still to be developed, but it's the same as all the other cars.
"I think the development is much different, but in the end, you still have to go race.
"As many differences as there are with the car and the things that you do with the car, in the end, we want our Ford Mustang to go faster than everybody else's car, and that really comes down to communicating with the team, understanding what the car feels like, and trying to be a part of that evolution."
Harvick: 'It gives us a great opportunity to do something we all know how to do, and that's short-track race'
With only one Next Gen car test remaining before the Feb. 6 Clash at the Coliseum, Harvick is confident most organizations will have their setups in order. Another advantage will be the clash exhibition. The new track is a 1/4-mile asphalt oval at the Los Angeles Coliseum. With such a short track, drivers will not have much straightaway time to build up speed so, in that environment, teams can conduct "live" tests.
The season-opening Daytona 500 is slated for Feb. 20.
"… The thing that it will give you is just that time in the car in an environment that's at a low rate of the speed to be able to kind of diagnose it all," Harvick said. "I mean, we're still at a point where we're diagnosing how the throttle works and how it functions, the steering, and how hot it's going to get inside, and vision, and all the little nuances in the driver's compartment that you'll want to try to have out of the way before you do get to a place like Daytona.
"It gives us a great opportunity to do something we all know how to do, and that's short-track race. But it allows us to still diagnose those things in a situation where you really can't quit or come into the pits and say, 'This isn't working right, let's fix it.' "
Rookies Austin Cindric, Harrison Burton record fastest Day 1 session speeds
A pair of Team Penske drivers topped the Day 1 Next Gen car testing at Daytona on Jan. 10. Rookie-of-the-year candidate Austin Cindric paced the field at 190.621 mph and was followed by teammate Joey Logano at 190.617 mph. The speeds were recorded during part of the drafting tests.
Autosport reported speeds hovered around the mid-180s during non-drafting runs. Rookie Harrison Burton registered the session's fastest speed at 184.264.
Teams also experimented with one lug-nut wheel systems, and the car numbers were positioned behind the front wheel wells instead of on the doors.
Logano said teams were still "getting the cars more stable on the straightaway is probably the biggest thing we need to work on."
Like Sportscasting on Facebook. Follow us on Twitter @sportscasting19.
RELATED: Rookie Austin Cindric Feels 'Like First Day of School' During NASCAR's Next Gen Car Tests at Daytona