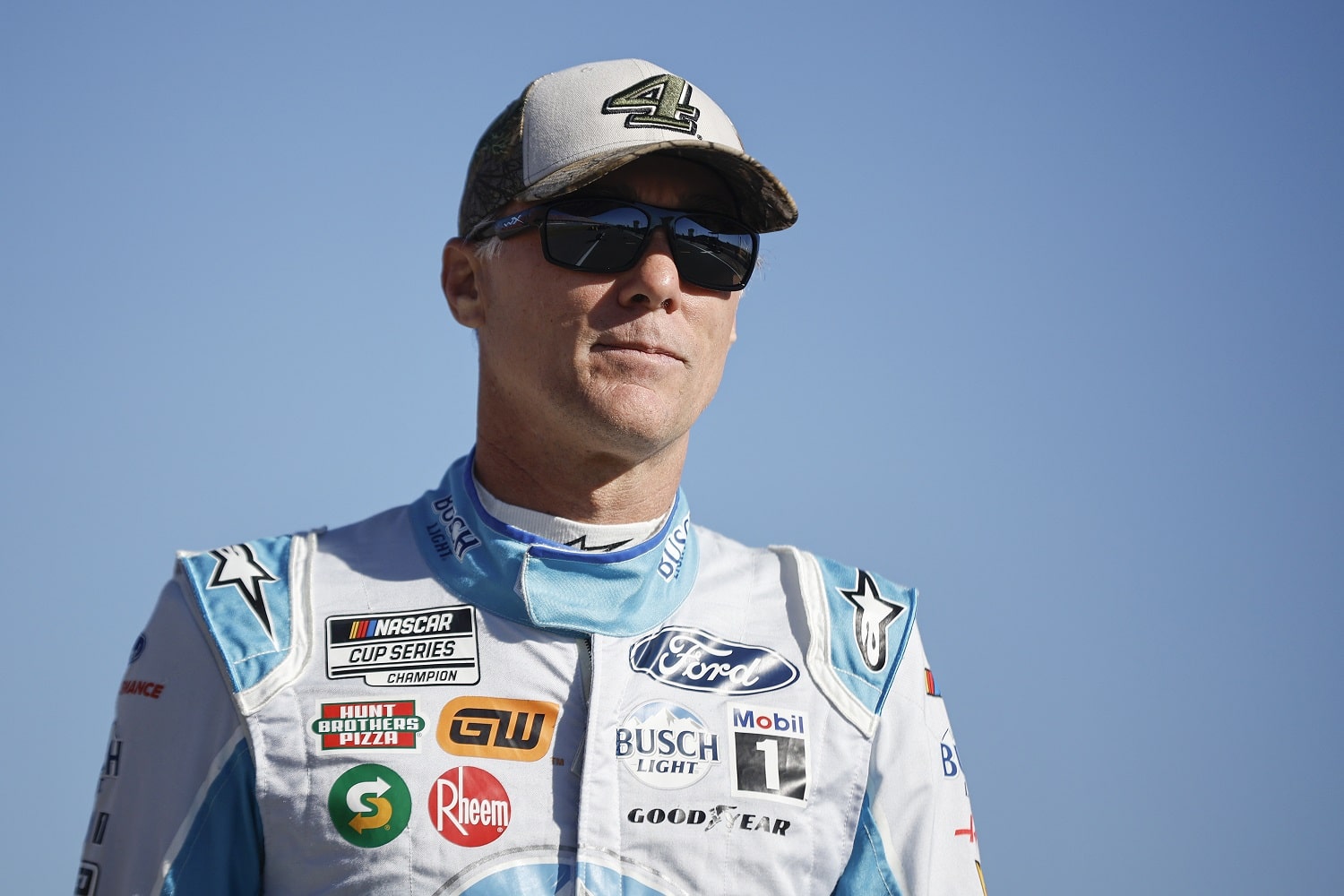 Kevin Harvick Tips His Hand on His Busch Light Clash Strategy With His Frank Reaction To Last Year's Race
Kevin Harvick sounds as though he's not opposed mixing it up with other Cup Series drivers in LA.
The Kevin Harvick farewell tour starts Sunday with the shortest, slowest race of the NASCAR season. The Busch Light Clash won't count in the Cup Series standings, but that doesn't make it any less fun for Harvick, who'll retire at the end of the season.
In fact, last year's experience suggests it will be one of his highlights of the season.
Kevin Harvick had low expectations for the 2022 Busch Light Clash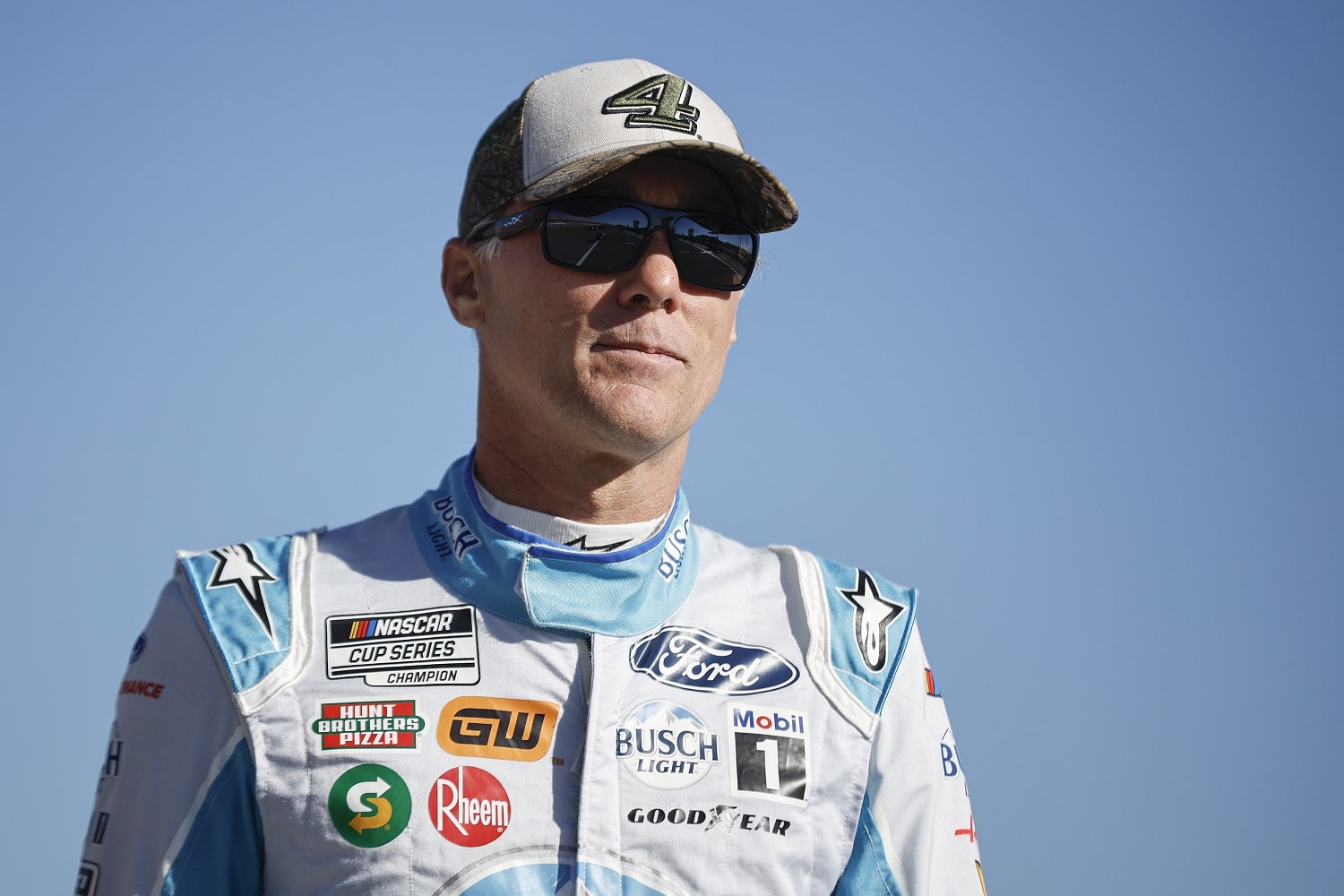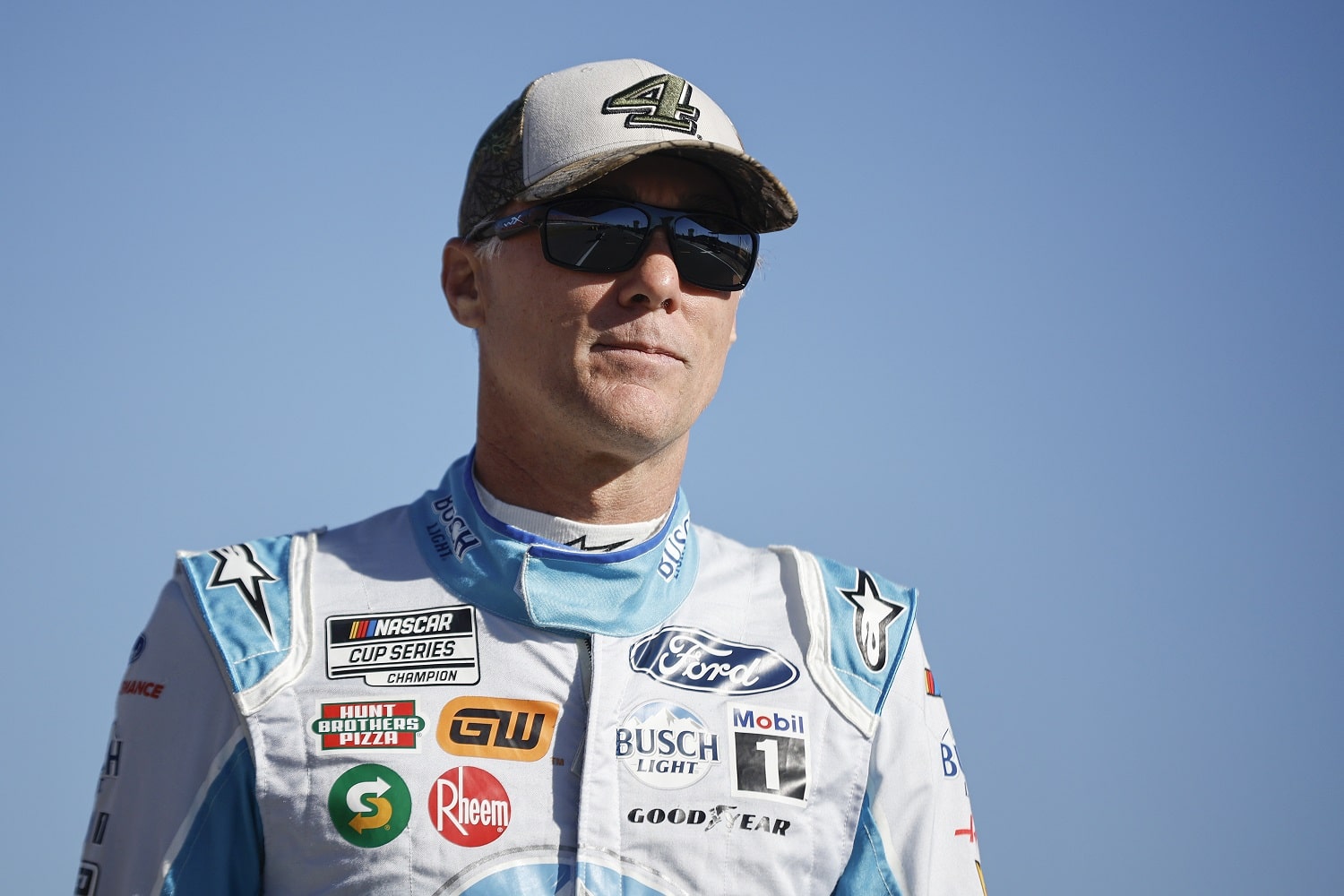 As one of just five drivers to win the Busch Light Clash three or more times, Kevin Harvick ordinarily would qualify as an expert in the nuances of the season-opening exhibition to the NASCAR Cup Series season. However, experience went out the window last year.
After 42 years of contesting the event on the Daytona International Speedway and then one year on Daytona's road course, NASCAR moved the Clash to a custom-built, quarter-mile track in the Los Angeles Coliseum. It couldn't possibly have been more different than the superspeedway on which Harvick won in 2009, '10, and '13.
Neither the driver of the No. 4 Ford nor any of his peers had a genuine inkling of what to expect last February in Los Angeles.
"I had anticipated it being a complete joke, to be honest," Harvick admitted recently.
An indication Kevin Harvick is ready to mix it up on Sunday
Speeds were drastically slower in last year's Busch Light Clash because it was contested on a short track stuffed into the LA Coliseum's smallish surface. Everyone had questions how that would play out since NASCAR was rolling out its Next Gen car in a competitive environment for the first time, so Harvick was hardly alone in his skepticism.
"I don't think anybody knew what they were doing," he joked.
And then a funny thing happened: The Clash was a success. Joey Logano fought off Kyle Busch in the 150-lap main event, following qualifying heats and last-chance qualifiers. Passing was challenging in the narrow confines, but drivers got the hang of it quickly.
"After practicing and running the race, it was probably the most fun that I had all year because the cars raced so well," Harvick said. "You could beat and bang, and the racetrack was actually pretty racy. As you look back on it, it was definitely a fun experience."
Beating and banging is generally not anyone's preferred racing style in the Cup Series when speeds on the big tracks can eclipse 180 mph for sustained stretches. But drivers found themselves less inhibited when it came to moving the guy next to or in front of them at 60 mph.
So, Harvick's reaction makes it sound as though he isn't going to worry if his Stewart-Haas Racing Ford rolls onto the hauler Sunday night with lots of scratches and dents that weren't there when the weekend began.
The key to success for Busch Light Clash contenders
Cup Series drivers were learning both the track and the car as they went last February in Los Angeles. Newcomers Noah Gragson and Ty Gibbs have been in the Next Gen car enough for that to be a non-issue this weekend. But if they're going to be competitive, Kevin Harvick suggests making use of the asphalt along the inside wall.
"The unique part about the racetrack is the apron was usable," he explained. "And you had to hit the curbing just right to be able to use that apron right, and how to transition your car to help it turn. The key to the racetrack was being able to use the extra part of the racetrack, and if you didn't use it correctly, it still penalized you. But if you used it correctly, it gave more space than what you had above the curb."
Got a question or observation about racing? Sportscasting's John Moriello does a mailbag column each Friday. Write to him at [email protected].