Why Kevin Lee Accepted a Fight Against Undefeated Gregor Gillespie at UFC 244
UFC 244 is stacked, and with fights like Jorge Masvidal vs. Nate Diaz happening, it's easy to miss the other good fights of the night. Kevin Lee's fight against the undefeated Gregor Gillespie is one of them. Here's a look at Lee, and why he decided to face an undefeated fighter.

Kevin Lee's career so far
After losing his UFC debut at the age of 21, Lee made a name for himself by using his wrestling skills to dominate his opponents. He wrestled in college, and very few men were able to stop his takedowns or defend against his submission attempts. Lee won his next four fights before he suffered his first setback, an unexpected knockout loss to a Brazilian Jiu-Jitsu fighter, Leonard Santos.

That didn't stop Lee though. He won his next five fights, four of which came by either knockout or by submission. Three of those wins were very impressive and were against high-level fighters in his division. Most notably, Lee choked out a nearly-undefeated opponent, Magomed Mustafaev, who was 14-1 going into their fight.

After that streak, the UFC thought that Lee could become the next champion. For his next fight, Lee faced Tony Ferguson for the interim lightweight title. Ferguson won the fight and dashed Lee's dreams of becoming champion. Lee then easily dominated Edson Barboza for five rounds before losing his next two fights.

Notably, Lee fought at welterweight in his last fight, which is the division that's above lightweight. However, because he lost that fight, he's decided to move back down to lightweight, and there, he's decided to challenge Gillespie.

Why does Kevin Lee want to fight Gregor Gillespie?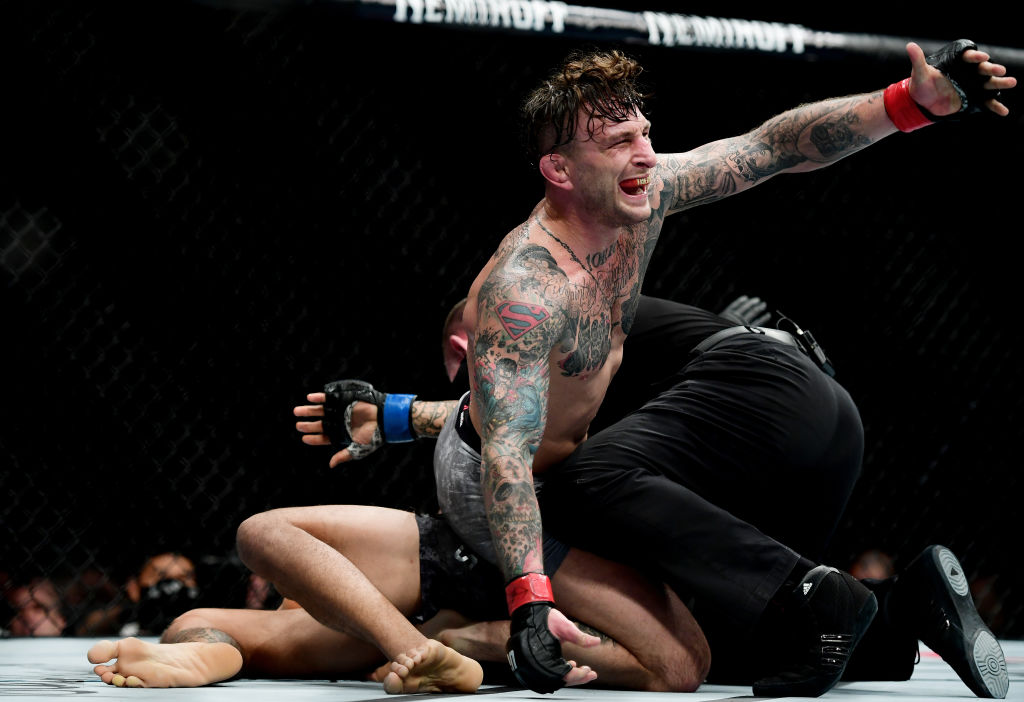 Like Kevin Lee said in his interview with MMAJunkie, he wants a challenge. For years, he has only fought other highly-skilled fighters, and for years, he's beaten them. Gregor Gillespie is one such challenge, as he poses unique problems for Lee that other fighters don't pose for him.

Namely, Gregor Gillespie is another great wrestler. In fact, according to MMAJunkie, Lee thinks that Gillespie has the best wrestling credentials in the division. Mind you, it is the same division that Khabib Nurmagomedov, a well-renowned wrestler, fights in. Lee sees the fight against Gillespie as not only a chance to compete at the highest level of MMA but to also show off his wrestling.

Lee thinks that if he can beat one undefeated wrestler in Gillespie, then he can show the world that he can beat another undefeated wrestler in Nurmagomedov. Of course, the problem is that Gillespie is not a champion and that he's only 13-0. Nurmagomedov, on the other hand, is undefeated for his career.

Who'll win the fight — Kevin Lee or Gregor Gillespie?
It will be a tough matchup for Lee, as he said in his MMAJunkie interview that there are no real upsides for him. If he wins, sure, he shows the world that he can beat a great wrestler, but he's still nowhere close to a title shot. If he loses, then people will question if he's even a high-skilled fighter anymore.

After his most recent loss, Lee switched gyms. Now, he trains at Tristar Gym, the famous gym of the UFC legend, Georges St-Pierre. Lee hopes that the switch will also change his fortunes, and it very well may.

Both Lee and Gillespie are great wrestlers, so in those matchups, there's a good chance that the fight will stay standing. Neither man will be able to use their wrestling, so they'll just try to punch and kick each other's faces off. It is an area where neither man is really comfortable, so it'll be a test for both of them.

However, Lee does have one notable advantage. Despite being 27, Lee has headlined five events, and he's fought some of the best. Gillespie is 32, and he's never fought a high-level opponent, until now. Of all the great fights at UFC 244, don't sleep on this one.