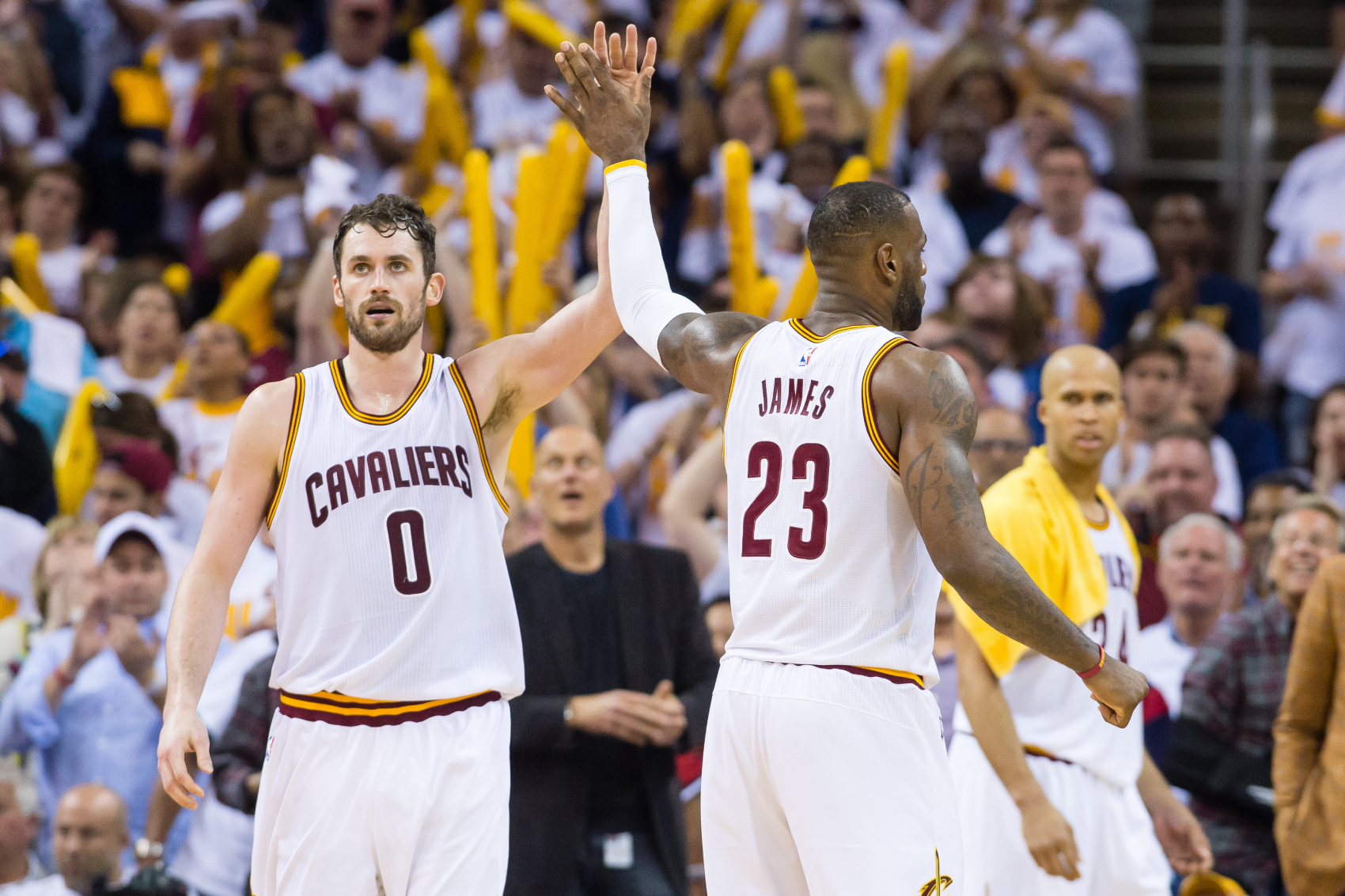 Kevin Love Admitted That a Passive-Aggressive LeBron James Tweet Bothered Him
Kevin Love and LeBron James had a lot of success on the Cavaliers. However, it wasn't always easy as a LeBron James tweet once bothered Love.
Kevin Love and LeBron James had a lot of success together on the Cleveland Cavaliers. If Kevin Durant hadn't been on the Golden State Warriors during some of those years, the Cavaliers could have potentially become a dynasty. However, it wasn't always easy for them. There always seemed to be outside noise, and Love, James, and Kyrie Irving had to learn how to play together. In fact, while they were trying to figure that out, James had a tweet that actually bothered Love at the time.
Kevin Love became the third star on the Cavaliers after dominating on the Timberwolves
Love began his career with the Minnesota Timberwolves, and he became a superstar while he was there.
After a couple of decent seasons, Love became an All-Star in 2010-11. He averaged 20.2 points per game that season and led the NBA in rebounds per game with 15.2. Over the next few seasons, Love then continued to improve, and became one of the best big men in the NBA as he averaged 26 points per game and over 12 rebounds in both of the 2011-12 and 2013-14 seasons.
However, in the summer of 2014, the Cleveland Cavaliers acquired Love from the Timberwolves, teaming him up with LeBron James and Kyrie Irving. Love's numbers then took a hit over the next four years since he was no longer the main star, but the Cavaliers had a ton of success.
While he averaged 17.1 points per game and 10 rebounds in those four seasons, the Cavaliers made four straight NBA Finals appearances. They also won one championship in 2016.
He had to change everything to play with LeBron James and Kyrie Irving
Going from the main star to the third star can be difficult. For Love, he had to change everything for the Cavaliers to be successful.
"I really had to transition my body into being a little bit lighter," Love said on JJ Redick's The Old Man and The Three podcast. "But also, I was like: 'OK, I'm going to have to shoot a lot of threes. I'm going to have to completely change my game.' … At the time, it was probably 20-plus years of organized basketball, having a dad and having a teacher that tells me, 'OK, we're playing from the inside-out.'"
He added, "For me, that was a really hard adjustment."
A passive-aggressive LeBron James tweet bothered Kevin Love
The transition for Love was at its hardest during his first season in Cleveland. He had games where he would score 25 to 30 points and others where he would just score five or six.
It was hard for him to learn how to fit in, which led to LeBron James tweeting this.
"Stop trying to find a way to FIT-OUT and just FIT-IN. Be apart of something special! Just my thoughts."
That tweeted ended up bothering Love.
"I think on one end it was extremely passive-aggressive and silly," Love said in December 2019 to The Athletic. "But at the same time, I feel like I did have to find my way and fit in. But it wasn't an easy process for me."
Love also said that he took it personally.
"My star dimmed a little bit to have to sacrifice," Love said, according to The Athletic. "So at least just acknowledge it. All I wanted was a little bit of love. All I wanted was (a pat on the back, an arm around the shoulder). I never got that. I think I just wanted a little bit of love. Not even notoriety, just an acknowledgment of, 'Hey, listen, we know that you're sacrificing.' That was not there the first year."
He realized how to fit in with his teammates on the Cleveland Cavaliers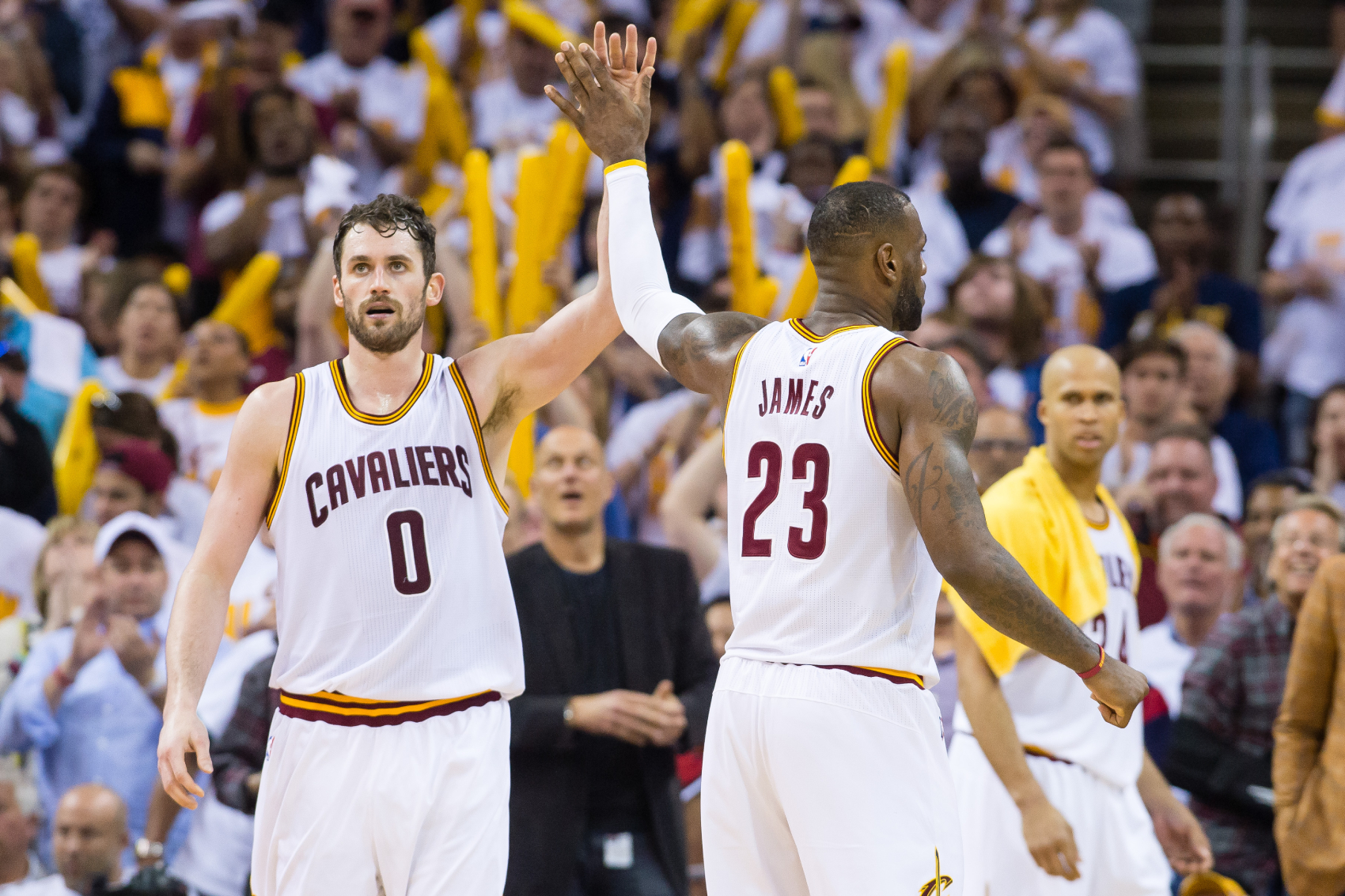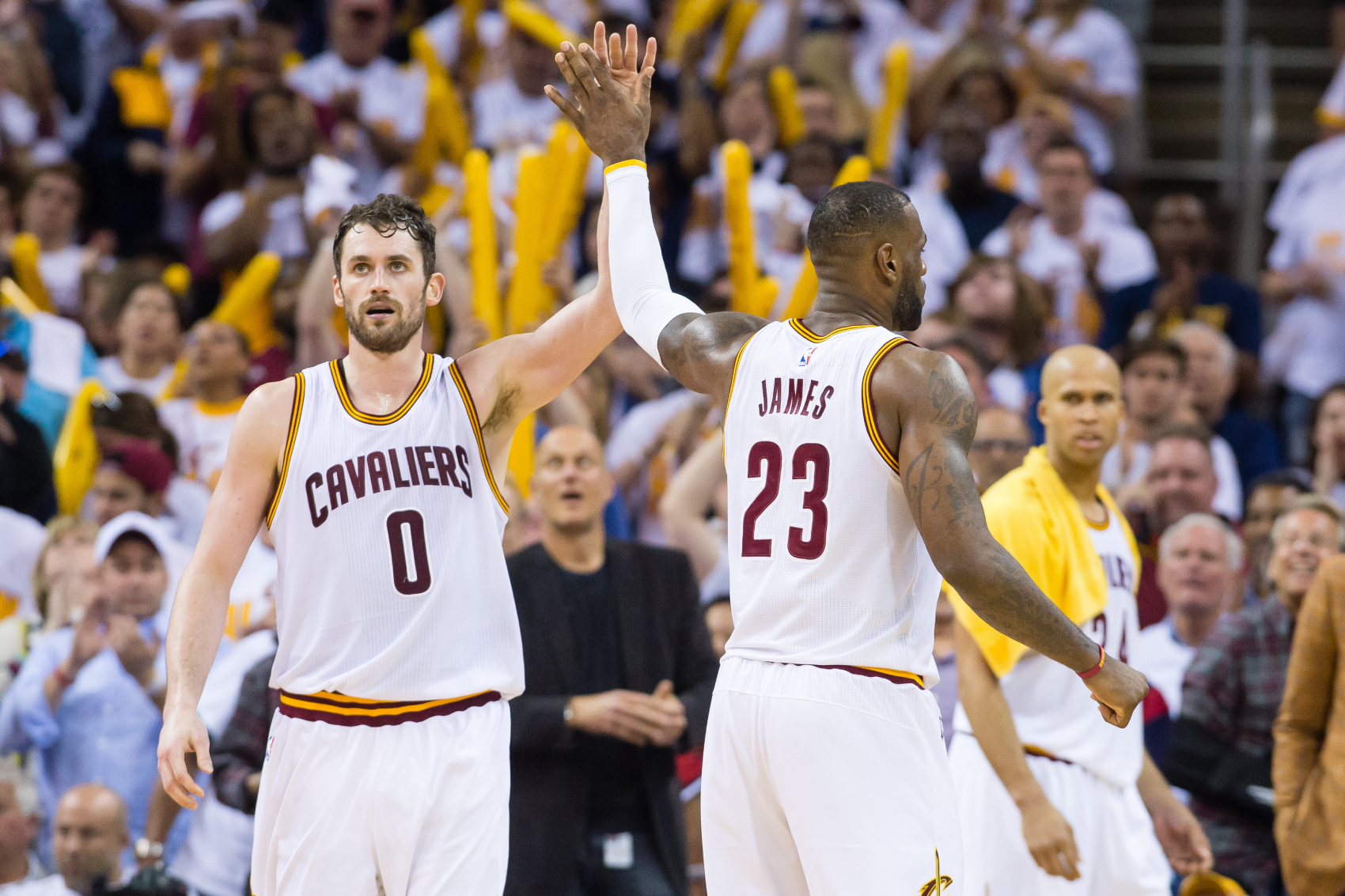 Love ultimately gave a lot of credit to his former teammate James Jones — who played with James on the Miami Heat and the Cavaliers — for helping him find his place on the team.
"I think Champ (James Jones) helped me to understand, 'Listen, just be yourself and everything else will fall into place,'" Love said, per The Athletic. "But to really fully get there, it took me a year and some change."
While the whole transition was tough, the tweet and the entire situation are now completely behind him and James.
"I look at Bron like a f***ing brother. Still. We're on the group chat with six other guys every other day, every few days," Love said, according to The Athletic.
Learning to play well with LeBron James can be challenging, but Love learned his role, which led to the Cavaliers becoming NBA champions.
Stats courtesy of Basketball Reference