Kevin Love and Russell Westbrook Used to Battle Over This as Teammates
The 2007-08 UCLA Bruins basketball team featured one of those blink-and-you-missed-it partnerships that people still reflect on fondly. Although Kevin Love and Russell Westbrook have never been NBA teammates, many still connect them thanks to their year together at UCLA.
Over a decade after the duo took Los Angeles, they remain friends and speak fondly of their days at school.
Kevin Love and Russell Westbrook's year in Los Angeles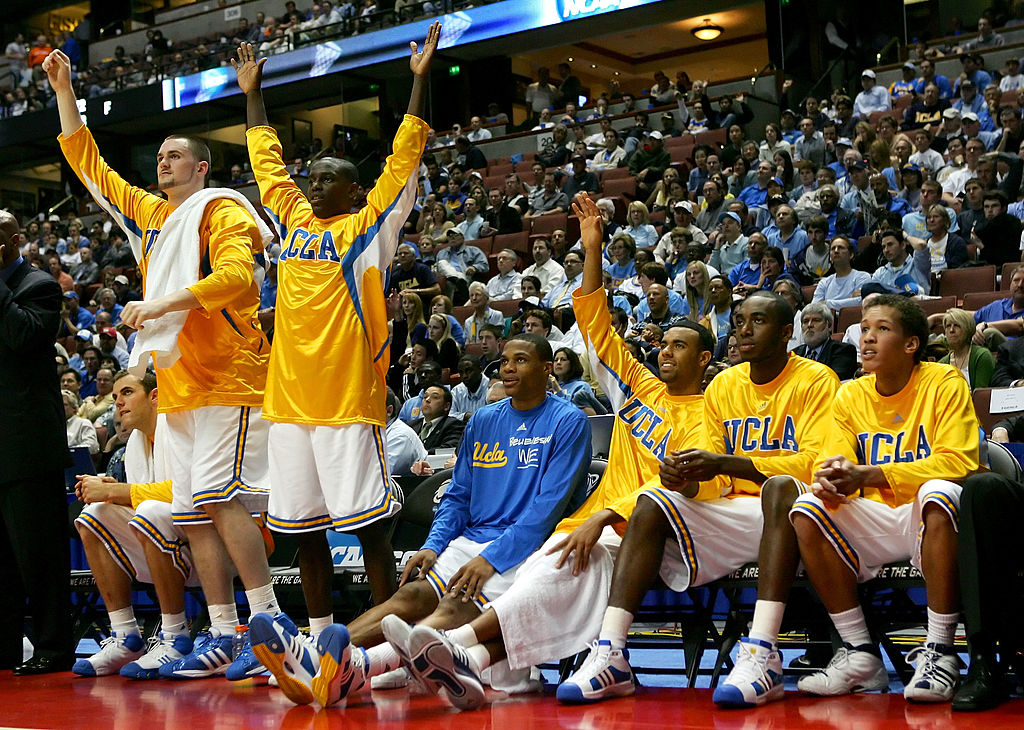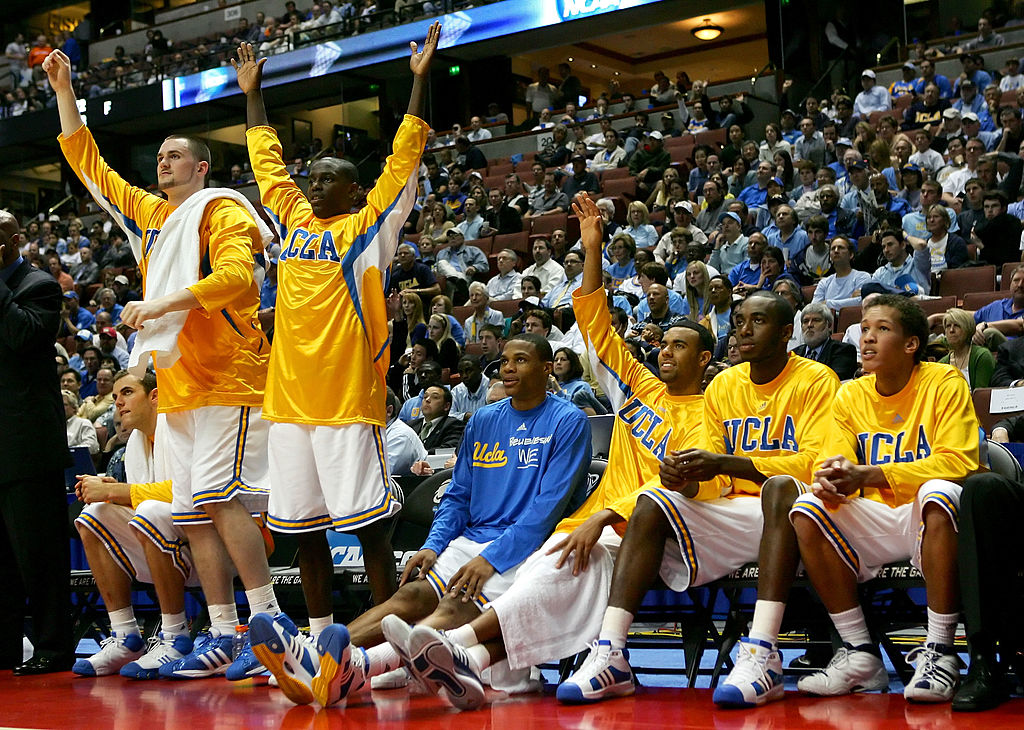 The Bruins' season with Love and Westbrook remains one of the best in recent memory. Aside from the two future NBA All-Stars, the team had future NBA talent like Darren Collison and Luc Richard Mbah a Moute, too. With such a loaded roster, it's no wonder the team has a special place in the hearts of Bruins fans, even if the team didn't win it all.
Love was the unquestioned leader in his one season at UCLA. He led the team by a hefty margin in scoring and rebounding. The center/power forward averaged 17.5 points per game — three more than second-place Collison — and seven rebounds — more than three greater than Mbah a Moute.
A sophomore, Westbrook was third on the team in scoring with just under 13, but he averaged nearly four rebounds and assists, too. The team dominated for much of the year under the guidance of head coach Ben Howland, scoring 73 points per game while only giving up 59.
The offensive juggernaut made it deep into the NCAA tournament before running into John Calipari's Memphis Tigers in the semi-finals. Still, the team built something special that resonated with fans. Love and Westbrook still speak highly of their time together.
Love and Westbrook: Friendship never dies
Both NBA stars occasionally mention their time together, and the two remain close friends to this day. Recently, the two reunited when the Houston Rockets took on the Cleveland Cavaliers. Inevitably, the talk got to their college career together.
The two were roommates at UCLA, and Westbrook recalled their battles over the room temperature. Love liked keeping it at cold temperatures, while Westbrook enjoyed a warmer room. The Rockets point guard told NBC Sports, per Rockets Wire, about how neither gave in to the other. 
"I hate being cold," Westbrook said. "That's one of my pet peeves. We used to go back and forth about it all year long. Either I was waking up freezing, or he was waking up in a bed full of sweat. It's something that we joke about now, but it was definitely something we did each road trip."
The battles must not have been too vicious, however, as Love attended Westbrook's wedding in 2015. Could they soon reunite in the NBA, however?
Love and Westbrook reunited?
It seems fitting that Love and Westbrook went consecutively in the 2008 NBA Draft, seeing as they were that close in college. In a strange twist, neither wore hats associated with the teams they joined; the Sonics rebranded as the Oklahoma City Thunder days later, and Love was traded from Memphis to Minnesota for O.J. Mayo. 
Now on different teams, the two are nearing the end of their prime. However, Love is reportedly being shopped around by the Cleveland Cavaliers, so the Rockets could potentially pursue him.
Those who want to see this happen will likely be disappointed. Already paying the massive contracts of Westbrook and James Harden, it would take a minor miracle for the Rockets to find a way to make this work. If it doesn't happen, fans will still have the UCLA memories.