Kevin Love Can Say Goodbye to Minnesota Soon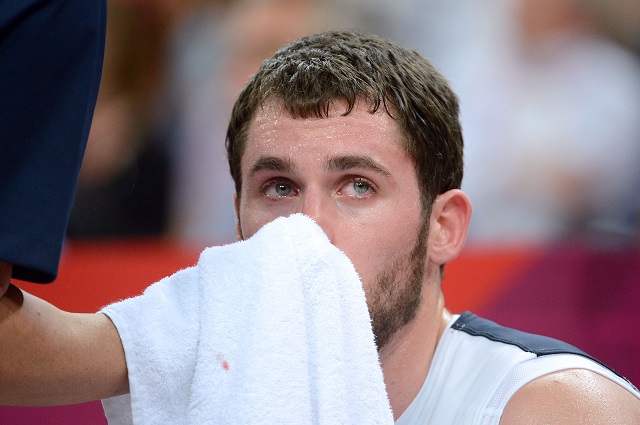 For Kevin Love, the light at the end of the tunnel is less than a month away. He's been waiting since 2012, when the Minnesota Timberwolves refused to give their star power forward the contract extension he wanted — a five-year max that would keep him in Minny until 2017. Instead, the 'Wolves, who were reportedly saving their five-year contract for point guard Ricky Rubio (each team is allowed only one five-year extension under the current Collective Bargaining Agreement), gave him a four-year deal with a player option at the end of the third year. At the time, it looked like a silly deal that was pushing the team's best player out the door unnecessarily. Now, it looks like a silly deal that's pushing Love right into the waiting arms of the Cleveland Cavaliers. All that's left standing in the way is time, as the team waits for Andrew Wiggins to become officially available per NBA rules.
Timberwolves owner Glenn Taylor told The Pioneer Press that a trade was "most likely" slated to happen on August 23 or 24, which coincides exactly with the 30-day moratorium the NBA places on trading rookies after they've signed a new contract — that is, as soon as a new player player signs a deal with a team, he's unable to be traded until roughly one month has passed. Wiggins didn't sign with Cleveland until July 24, which means that he was unable to be traded until August 24, the time that Taylor indicated Love would be traded.
By ostensibly embracing a trade, rather than risk losing the power forward for nothing next season, the Timberwolves have nabbed the number one pick in what was predicted to be the best draft of the last decade, and Wiggins, who has drawn comparisons to Tracy McGrady and Scottie Pippen, has the sky high potential every team would like to acquire, particularly if they've got to give up an All-Star. While Wiggins probably won't singlehandedly end their decade-long playoff drought next season, he does provide hope for the future, and is a better catch than, say, Golden State's reported offer of Klay Thompson and David Lee.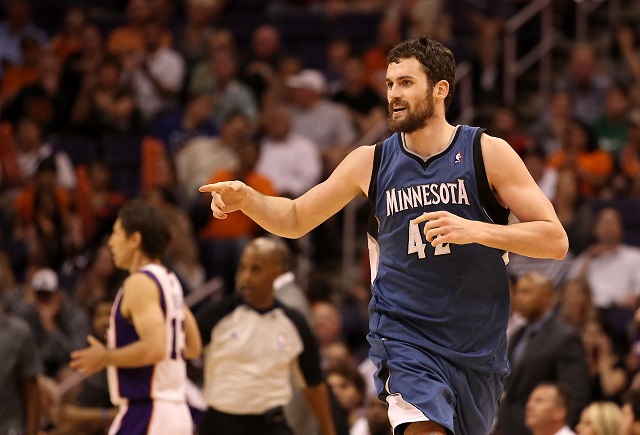 As for Love, he looks set to join LeBron James and Kyrie Irving on a Cleveland roster that looks primed to make a deep run into the newly open Eastern Conference. Assuming that the Cavs do make the postseason (and it would take some kind of seismic catastrophe for them to miss it), it would be Love's first appearance in the playoffs over his NBA career. At the very least, we can say without a doubt that this Cleveland team is the most talented squad that he has ever been a part of, assuming they stay healthy — which his teams in Minny could not do under any circumstance.
When the trade is finalized, we'll be able to more accurately assess what it means for all the parties involved, especially since rumors about a third team, used in a facilitating role, don't look to go away any time soon. For the next few weeks, we can all consider instead exactly how badly former Timberwolves GM David Kahn screwed up when he decided to save that five-year extension for Ricky Rubio, who doesn't look like he's worth Love's current deal, let alone a better one.
Update:  Adrian Wojnarowski has reported that the details of the trade are in place, and that Cleveland has received a commitment from Love that he will stay with the Cavs, instead of opting out. The Wolves will send Love to Cleveland in exchange for Andrew Wiggins, Anthony Bennett, and a protected 2015 first round pick.