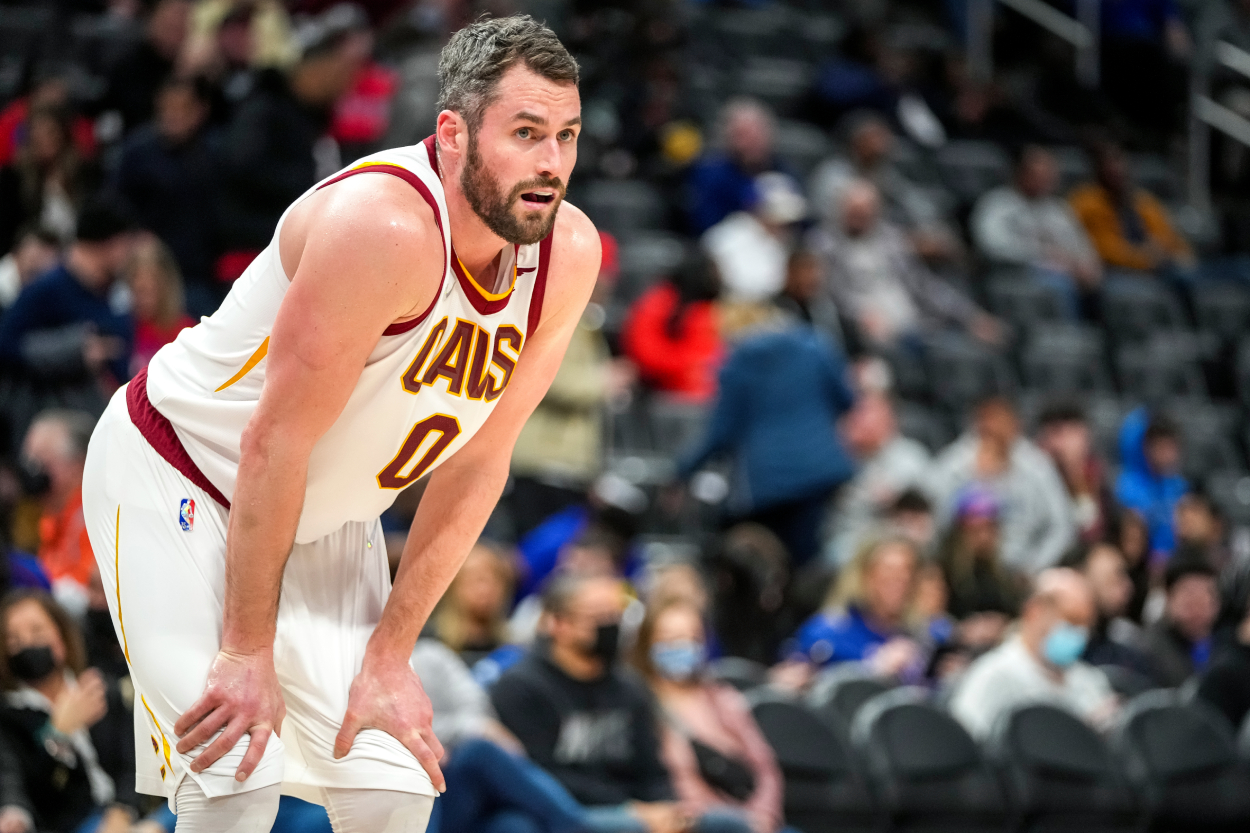 Kevin Love Heroically Stops Traffic to Save Injured Dog Following Cavaliers Practice: 'So Thankful Harley Made It Safely Back Home'
Kevin Love is having a tremendous season for the Cavs, but his greatest accomplishment just took place off the court when he recently stopped traffic to save an injured dog.
Kevin Love is having a fantastic season coming off the bench for the resurgent Cleveland Cavaliers, but his greatest accomplishment this year just took place off the NBA court.
Following a recent Cavs practice, Love took time out of his day to stop traffic and save a man's injured dog.
Kevin Love saved an injured dog after Cavs practice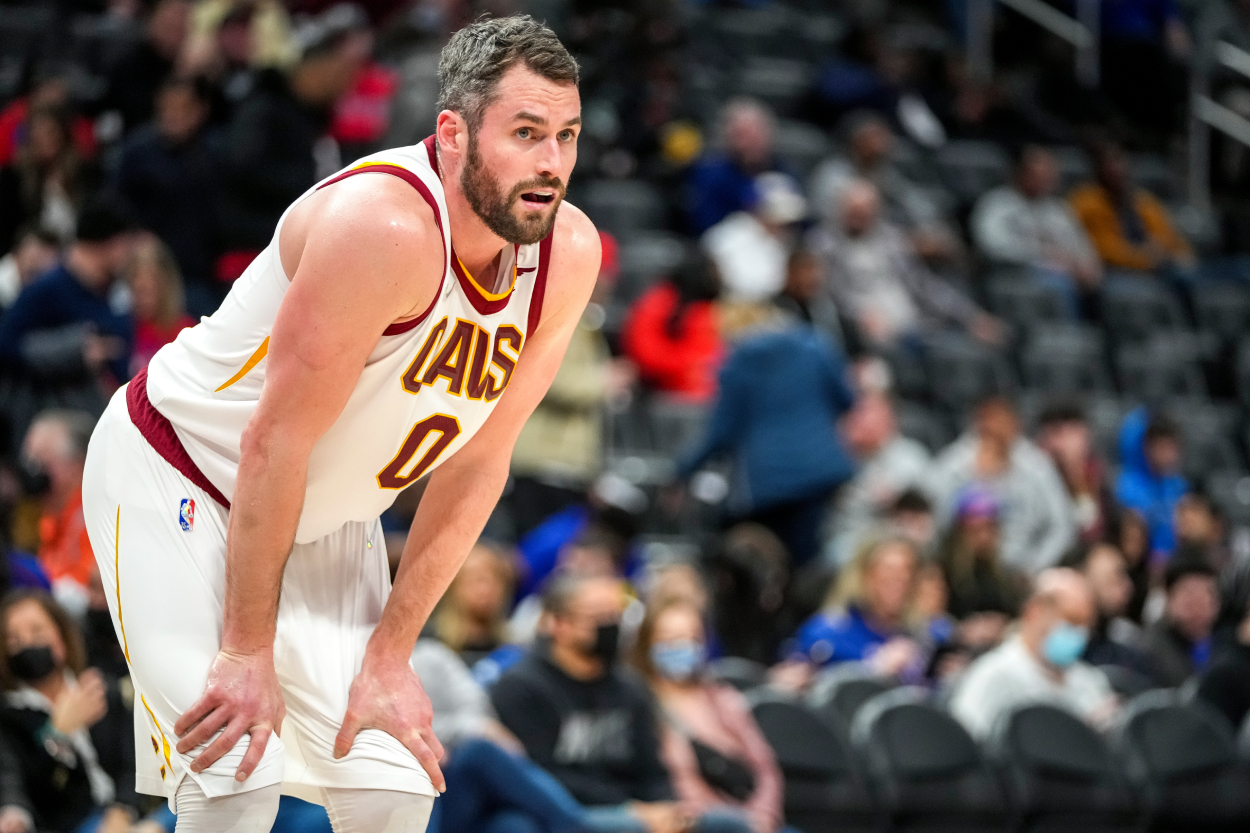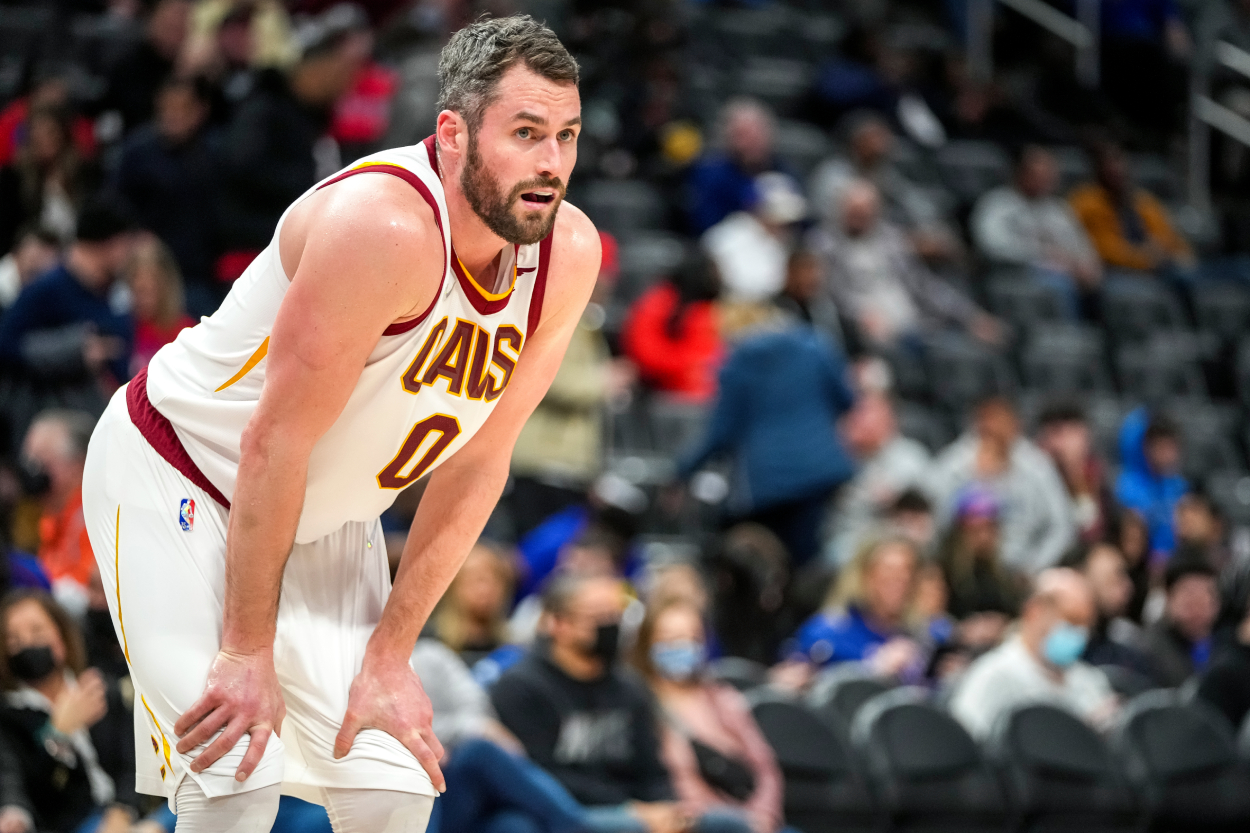 According to Fox 8 in Cleveland, Kevin Love was in his car after practicing with the Cavs one day last week when he saw an injured dog on the side of the road. Another car had hit it, and the person left it there, so Love made a U-turn and stopped traffic so that he could make sure the pup was OK.
The dog, a girl whose name is Harley, lost a couple of teeth and scraped her nose. She also injured her eye and fractured four ribs.
"I saw a car turn around and make a U-turn and started coming up real slow. I said, 'oh no, something happened,' so I opened up the door wider and looked out and… I saw her on the floor by the edge of the driveway, about a foot away from the driveway. She was lying flat down, and I thought she was dead," Harley's owner, Bob Flor Jr., said, per Fox 8.
He added: "I don't know what I would do without her. I mean, she keeps me company, cries when I'm not around, that's it. The love of my life."
Flor credits the Cavaliers star forward for saving his dog, a miniature pinscher he has had for eight years. She will need about six to eight weeks to recover before getting back on her feet again.
The five-time All-Star tweeted his response to an article about Harley on Jan. 31.
"So thankful Harley made it safely back home," he posted.
Everyone is thankful Harley is safe. Love isn't just a basketball player; he's a hero.
The NBA champion also saved his friend's life before his rookie season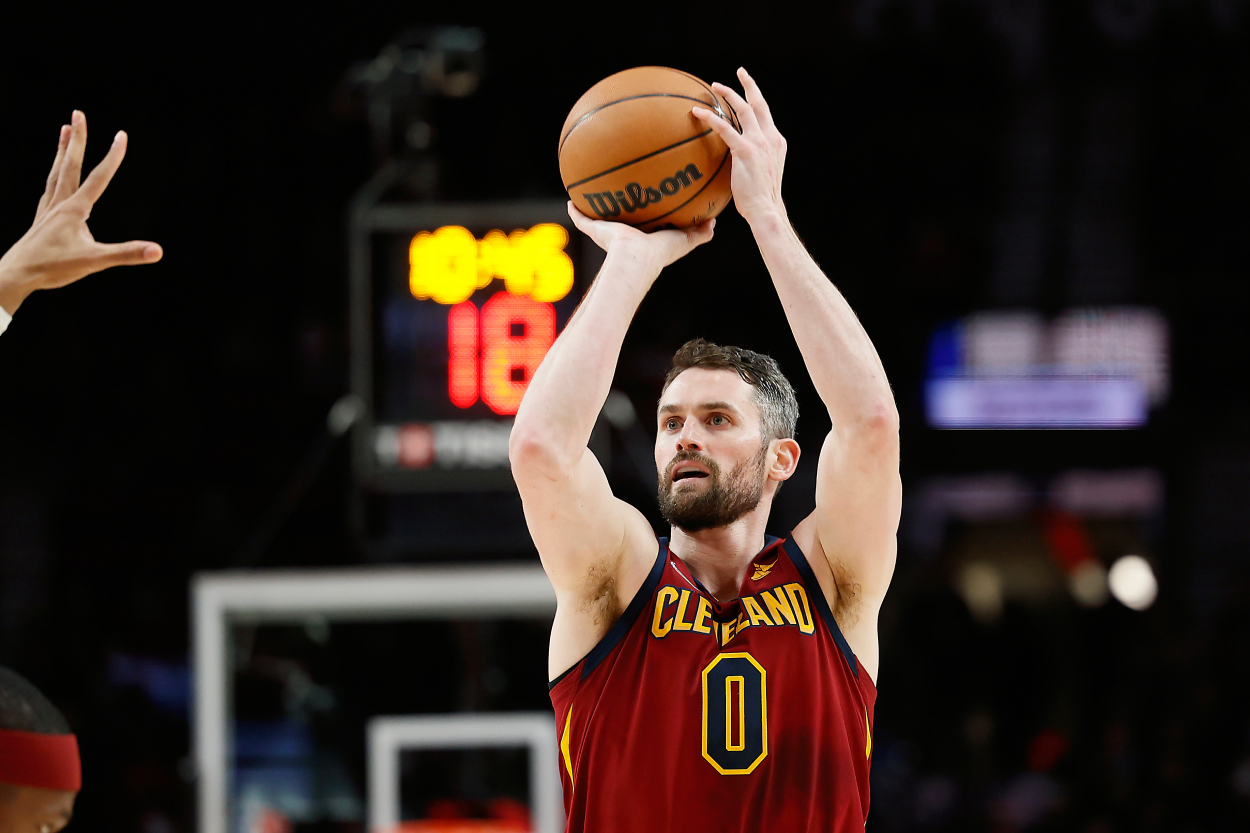 Believe it or not, this wasn't the first life Love has saved.
According to Sports Illustrated, Love was hanging out with college friends at UCLA before his first NBA training camp in 2008 when one buddy, Tyler Kandel, slipped and fell, cutting his left wrist on a bottle of liquor he shattered while going to the ground.
The wound was horrible. Kandel said he could see "inside" his wrist. So, Love told his other friend to call the police while he tore Kandel's shirt off his chest and made a tourniquet. He had watched his mother, a nurse, make them while he was growing up, so he had an idea of how to do it but had never done it himself.
Once an ambulance came and Kandel was on his way to the hospital, the EMT said whoever tied the tourniquet saved his life.
"A few more minutes, they estimated, and Kandel would have bled to death," Lee Jenkins wrote in Sports Illustrated in 2016.
Kandel is now a photographer. His hand cramps up at times and lacks some muscle tone, but the former water polo athlete can still use it. And it's all thanks to Love, who seems to be in the right place at the right time when others need him.
Kevin Love is now trying to lead a resurgent Cavs squad to the playoffs
Kevin Love also seems to be in the right place at the right time on the court, especially this season with the Cavs.
The No. 5 overall pick in 2008 with the Minnesota Timberwolves has taken a lesser role in Cleveland this year, coming off the bench for the first time in over a decade. But he has been excellent in doing so.
After rough season in 2020-21 in which he recorded 12.2 points and 7.4 rebounds per game on 40.9% shooting, Love is averaging 14.1 points and 7.3 rebounds in just 21.8 minutes this year. He's also shooting 43.7% from the field and 40.1% from 3-point range, the third-highest mark of his career.
His efforts, along with the play of many of the Cavs' young stars, have led Cleveland to a 31-20 record, and they are just 1.5 games out of first place in the Eastern Conference. Some even think they can go on a deep playoff run.
That's a far cry from where the team was the last three seasons when it was one of the worst squads in the league.
It has already been a pretty big year for Kevin Love. But it looks like he could accomplish a lot more in the coming months.
Stats courtesy of Basketball Reference