Kevin Love Leaned on John Wooden While at UCLA: 'He's Always Going to Give You the Best Advice'
Kevin Love had plenty of reasons to attend UCLA despite pressure from his home state, Oregon, to become a Duck. UCLA has a rich history of some of the best big men to join the NBA, and the Bruin name is associated with greatness. At the time, though, something else drove Love there. He knew he'd have access to the late John Wooden, which changed his life forever.
Kevin Love goes to UCLA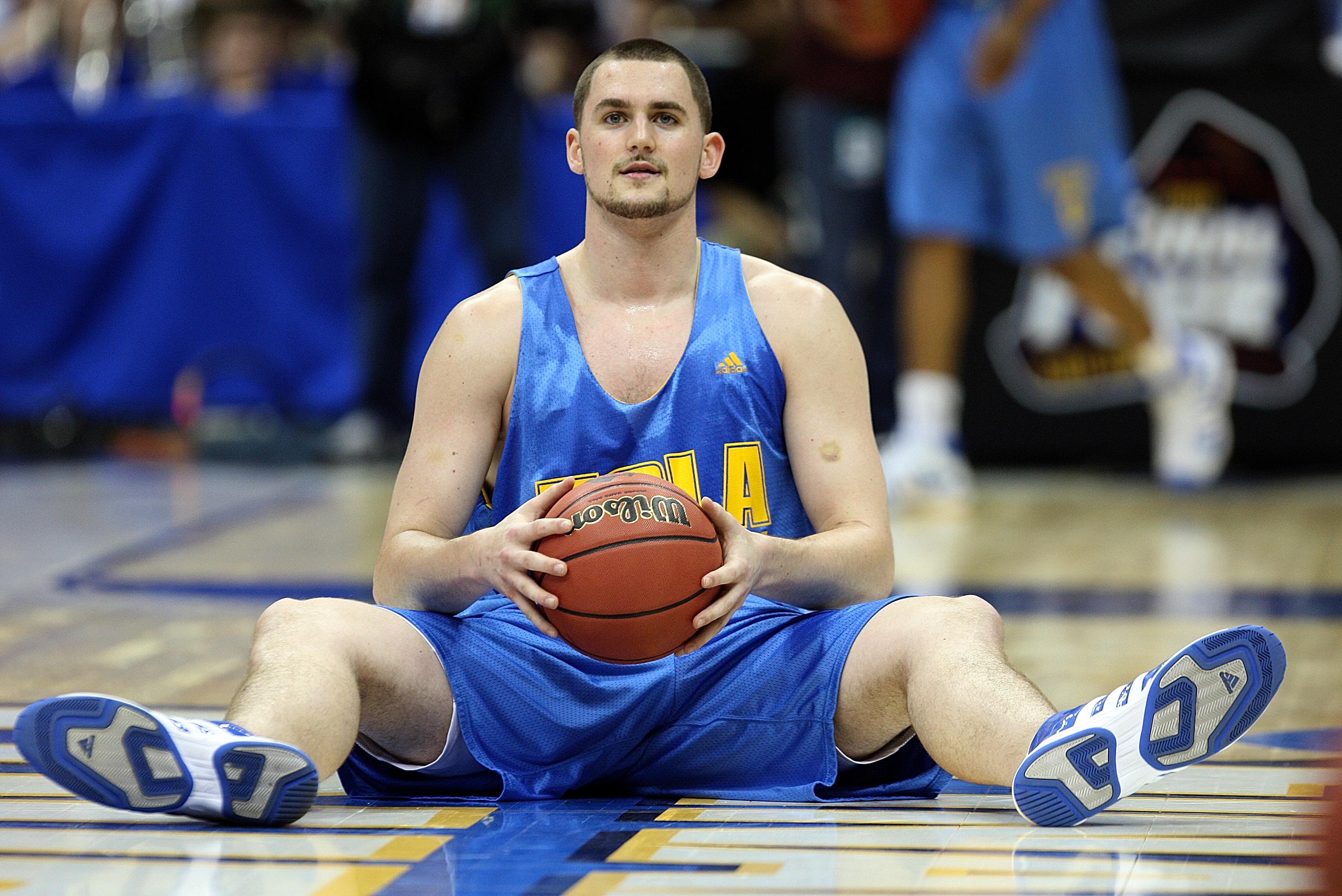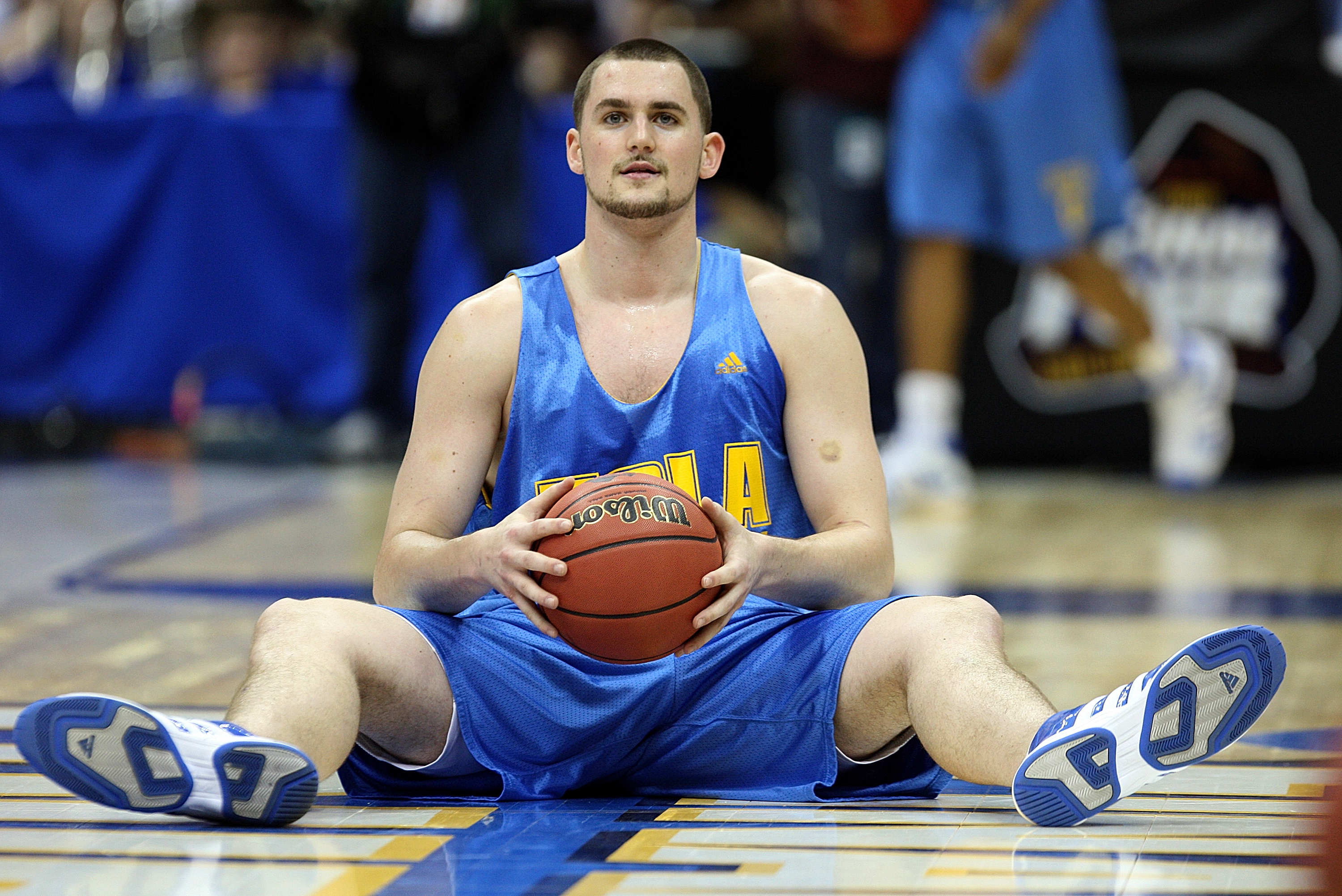 Love was a heavily-sought-after commodity entering college. At 6-foot-10 tall with skills of a much shorter player, coaches salivated at the prospect of having a player of his caliber on the team. There was one thing working against out-of-state teams who wanted the Oregonian, however. Many people prefer to stay in the area for the state that lives and breathes Oregon Ducks sports. Love chose a different path, however. 
Despite the pressure to go to his home state's school, Love gambled on himself at UCLA. Being a Ducks star would have been good for Oregonians, but being a UCLA star was better for Love, himself. Coming up alongside fellow future NBA players like Russell Westbrook and Darren Collison, Love's year at UCLA prepared him for a life of football. 
He wasted no time showing them why he was such a hot commodity. He led the team with nearly 18 points a game on top of grabbing about 11 rebounds. It wasn't just individual glory, however. Love and the rest of his teammates were among the best in the country. However, none of this may have been possible had Love not sought out a former legendary coach during his time with the team. 
Kevin Love's relationship with legendary coach John Wooden
Perhaps more so than any other coach at any level, John Wooden's name is synonymous with greatness. He spent nearly 30 years with the Bruins from the '40s to the '70s, but his connection to the school lasted for the rest of his life. Love knew this and valued the chance to speak with basketball glory if he chose to go to UCLA. 
"I just turned 19 [on Sept. 7] and I know my history," Love told ESPN. "I think it's the best thing in the world. He's not only the best coach of any coach of all time, but he's also one of the best human beings you'll ever meet. He's always going to give you the best advice, always positive, never going to be negative. He's as optimistic as possible."
It was opportunities like this that made UCLA an easy choice. 
"That was one of the main reasons I came here," said Love. "I know coach Howland knows how to win, but … I got to sit down with coach Wooden for an hour and … I call him every now and then and get to visit with him. The history here is a big deal to me."
After one year with the school, Love's life was never the same. Wooden passed away two years later, just as Love was making himself a name in NBA circles. His words, however, continue to guide Love until today. 
Love pans out in the NBA
It's hard to call any aspect of Love's career anything but successful. He went to the Timberwolves, and despite the organizational problems that plagued the teams, Love was an absolute star. He could rebound and shoot in the years before that became the norm.
After teaming up with LeBron James in Cleveland, however, he finally became a champion, details Cavs Nation, which evaded him in college. Looking back at his conversations with the late Wooden, Love knows how special these opportunities were.
As he enters the latter half of his career, he can remember how important it was to have an ear to talk to and consider being that ear himself. Wherever Love's career goes from here, he had some of the best names in the sport there to help get him to where he is. For that, more than anything else, Love can be grateful to this day.