Kevin Love and the NBA's Most Famous Teammate Beefs
In professional sports, players often don't have much of a choice where they end up playing. Young kids go into a draft and are sent to a new city with a new bunch of teammates, where they're forced to assimilate. That often comes while sitting on the bench for the first time in their lives. It can be hard, especially because not everyone gets along with their teammates.
The NBA is famous for beefs between teammates. Whether it's petty jealousy, fights over a woman, or anger over an unpaid debt, we found the best and most interesting teammate beefs in NBA history.
1. Kevin Love and the Cleveland Cavaliers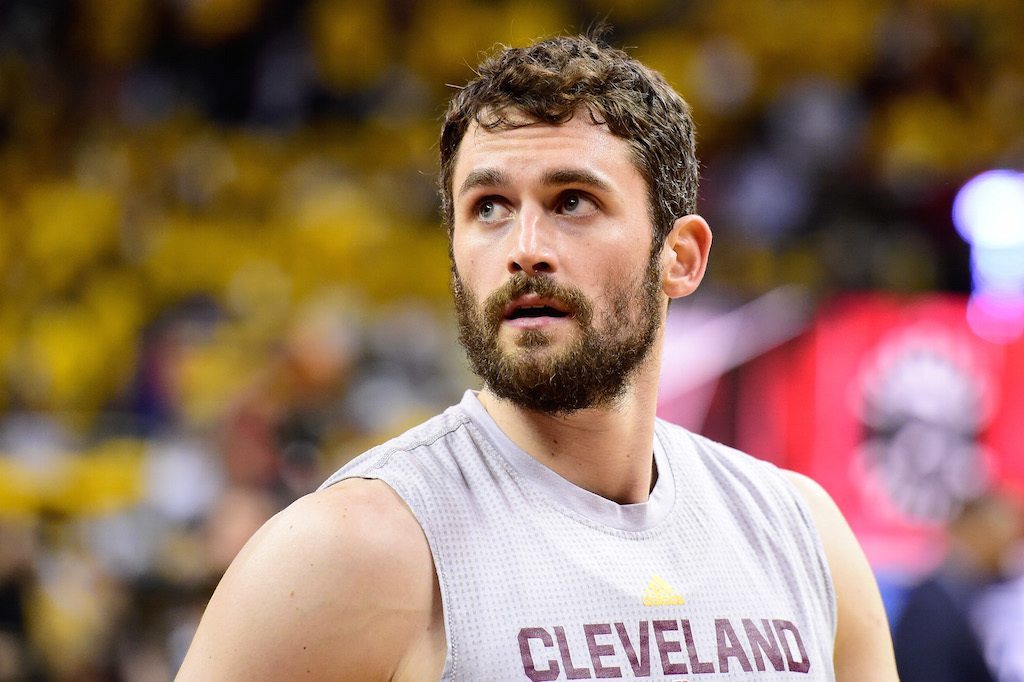 The Cleveland Cavaliers are having problems meshing this season, despite having the best player on the planet and several former All-Stars. That includes forward Kevin Love, who is having a nice season in averaging 18.4 points and 9.4 rebounds in just 28.4 minutes per game. But that hasn't stopped his teammates for deflecting blame onto Love for their recent struggles.
The Cavaliers are 1-5 in their last six games as of Jan. 24, including three losses of 24 or more points. According to Yahoo Sports, Isaiah Thomas led the charge against Love in accusing him of faking an illness to leave a recent Cavs loss and also skip out on practice the next morning. It's unclear whether the allegations are true or not, but we do know that the team called a players meeting to blindside Love.
2. Nick Young and D'Angelo Russell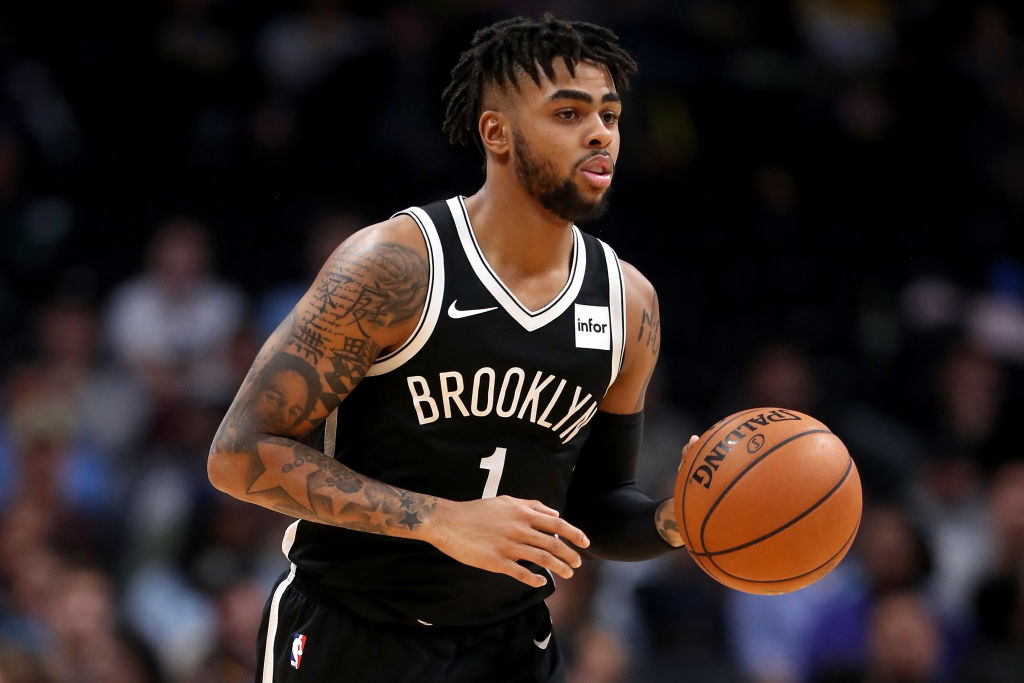 Los Angeles Lakers rookie D'Angelo Russell thought it would be funny to prank his teammate, Nick Young, talking about cheating on his fiancé – Iggy Azalea. Unfortunately for both, that video got out and went viral. As you might imagine, Azalea was not amused. Russell claimed that he didn't know how the video got out, but the damage was done. The Lakers traded their 20-year-old guard to the Brooklyn Nets just one season after the incident.
3. Gilbert Arenas and Javaris Crittendon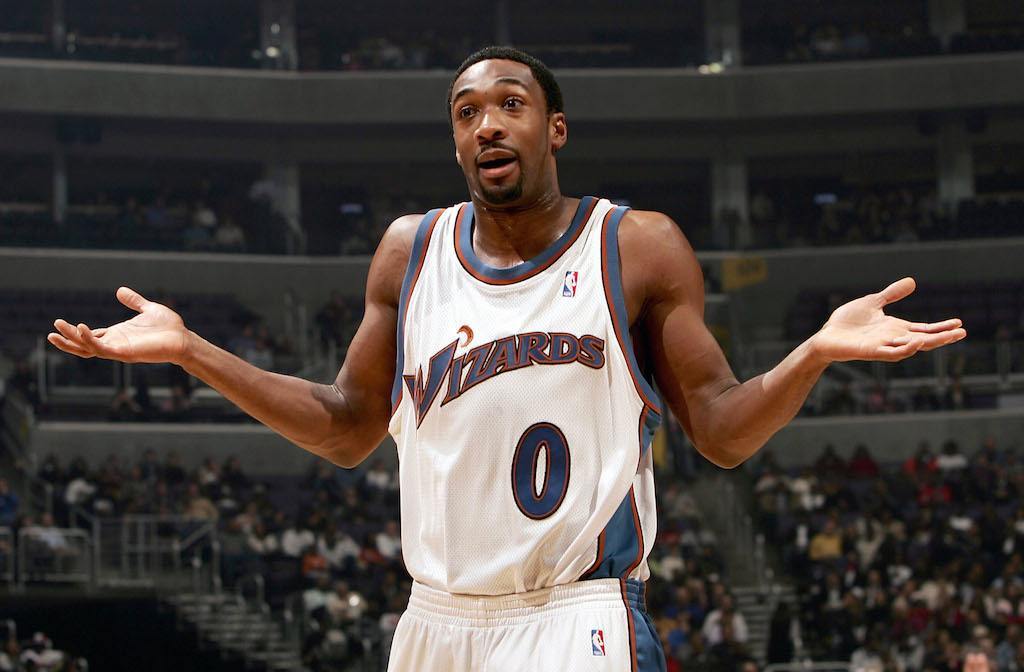 One of the most famous incidents in recent NBA history involves two teammates, a gun, and the franchise that was once unfortunately known as the Bullets. While on the team plane, guards Gilbert Arenas and Javaris Crittendon had an argument over a card game and an $1,100 debt. Arenas ended up bringing some guns into the locker room to prod Crittendon, who brought his own weapon. Crittendon ended up cocking his gun and pointing it at Arenas. No shots were fired, but it was a dark moment in NBA history.
4. Kobe Bryant and Dwight Howard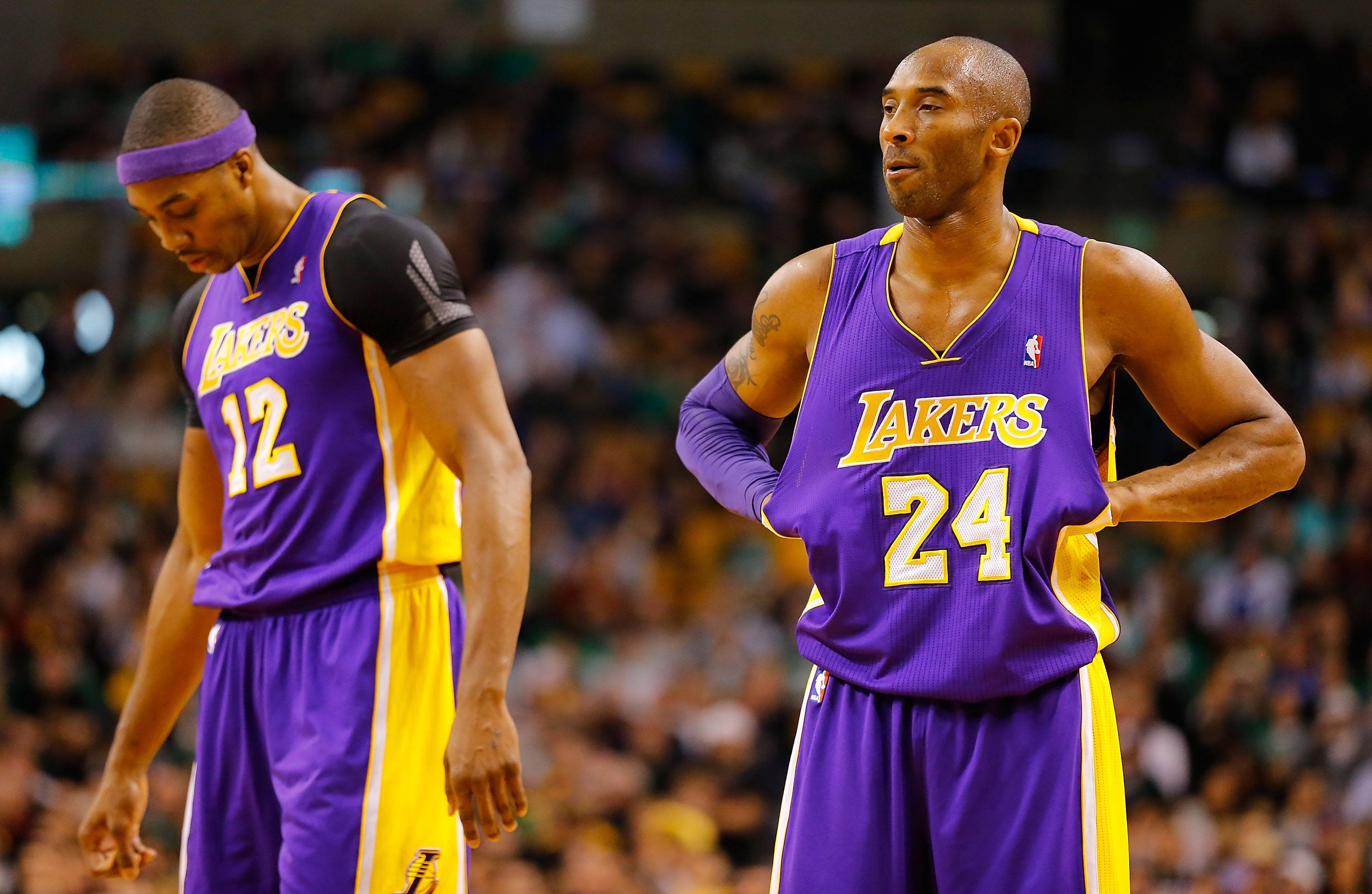 In the August following the lockout shortened 2011-12 season, the Los Angeles Lakers were involved in a major trade that brought them former Orlando Magic center Dwight Howard. The thought was that the combination of Kobe Bryant, Pau Gasol, and Howard would make the Lakers a title contender. But Kobe and Dwight didn't exactly get along, and Los Angeles was swept in the first round by the San Antonio Spurs.
Howard left to sign with the Houston Rockets following his one year in L.A. Bryant would later explain that their rift was because he wanted to win a championship, but Howard had no interest in putting the work in.
5. O.J. Mayo and Tony Allen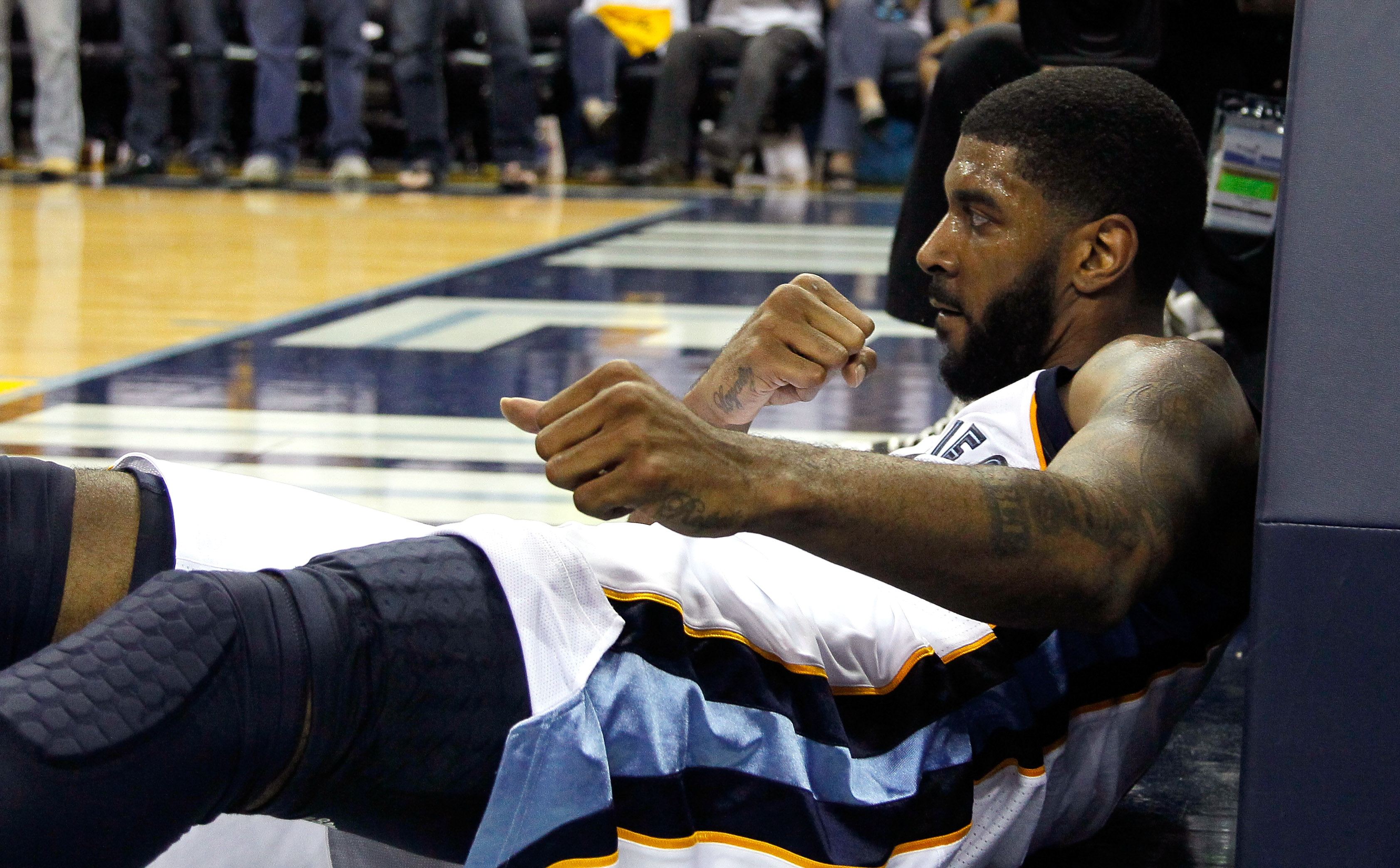 Another teammate feud brewed up over nothing more than an airplane gambling debt. O.J. Mayo and Tony Allen, both then guards with the Memphis Grizzlies, got in a fight when Mayo refused to pay up on his debt. Allen, a tough kid from Chicago who is known for his altercations in the past, wasn't the kind of guy to mess with. Mayo had to learn that lesson in an unfortunate way. Allen attacked his teammate, punching him in the face twice. All of this over about $1,000, which is the equivalent of $10 to someone making $50,000 a year.
6. LeBron James and Kyrie Irving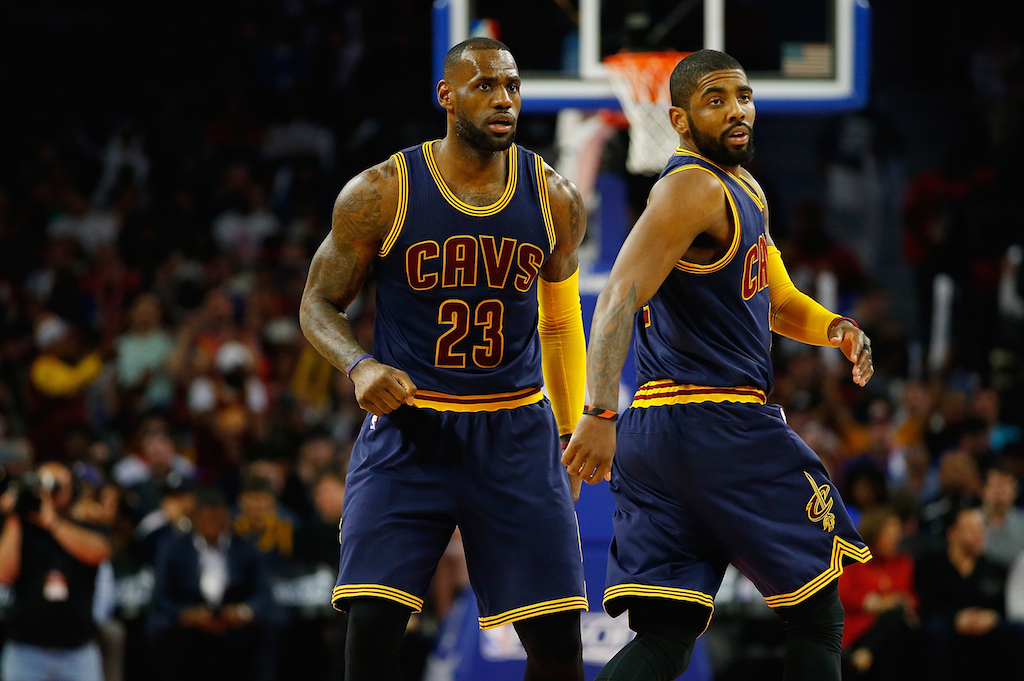 The Kevin Love incident isn't the first teammate beef in recent Cleveland Cavaliers history. Things looked like they were going well with the Cavs, who had made three consecutive NBA Finals appearances and won the first championship in franchise history in 2015-16. Kyrie Irving was the second-best player on the best team in the conference, and everyone seemed happy.
But Irving wasn't. He was tired of living in LeBron's shadow, and wanted out. Irving requested a trade in the summer of 2017, eventually getting dealt to the Boston Celtics. The ever-petty James has taken every opportunity to throw shade at his former point guard for it.
7. Jason Kidd and Jim Jackson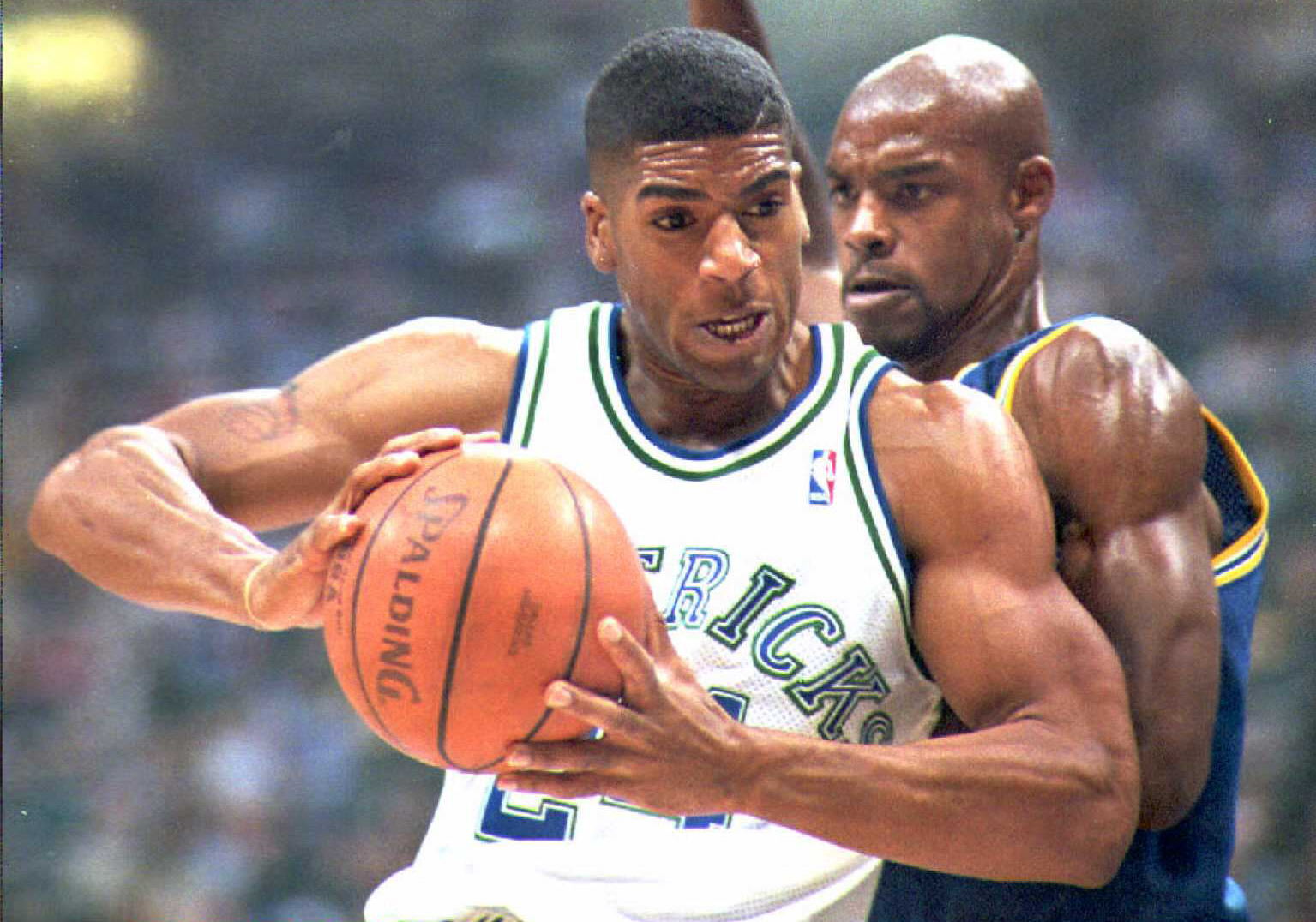 There has been some contention with this rumor, given that both players have denied it and social media wasn't around in the mid-1990s. But in 1996, it was whispered around the NBA that Dallas Mavericks guards Jason Kidd and Jim Jackson were having a major beef involving Toni Braxton. How '90s is that? Apparently, Braxton was supposed to go on a date with Kidd but stood him up to go out with Jackson, instead.
That led to both players being traded in short order, with Kidd going to the Phoenix Suns and Jackson to the New Jersey Nets. But even as recent as 2016, Jackson continues to deny this rumor.
8. Charles Barkley and Scottie Pippen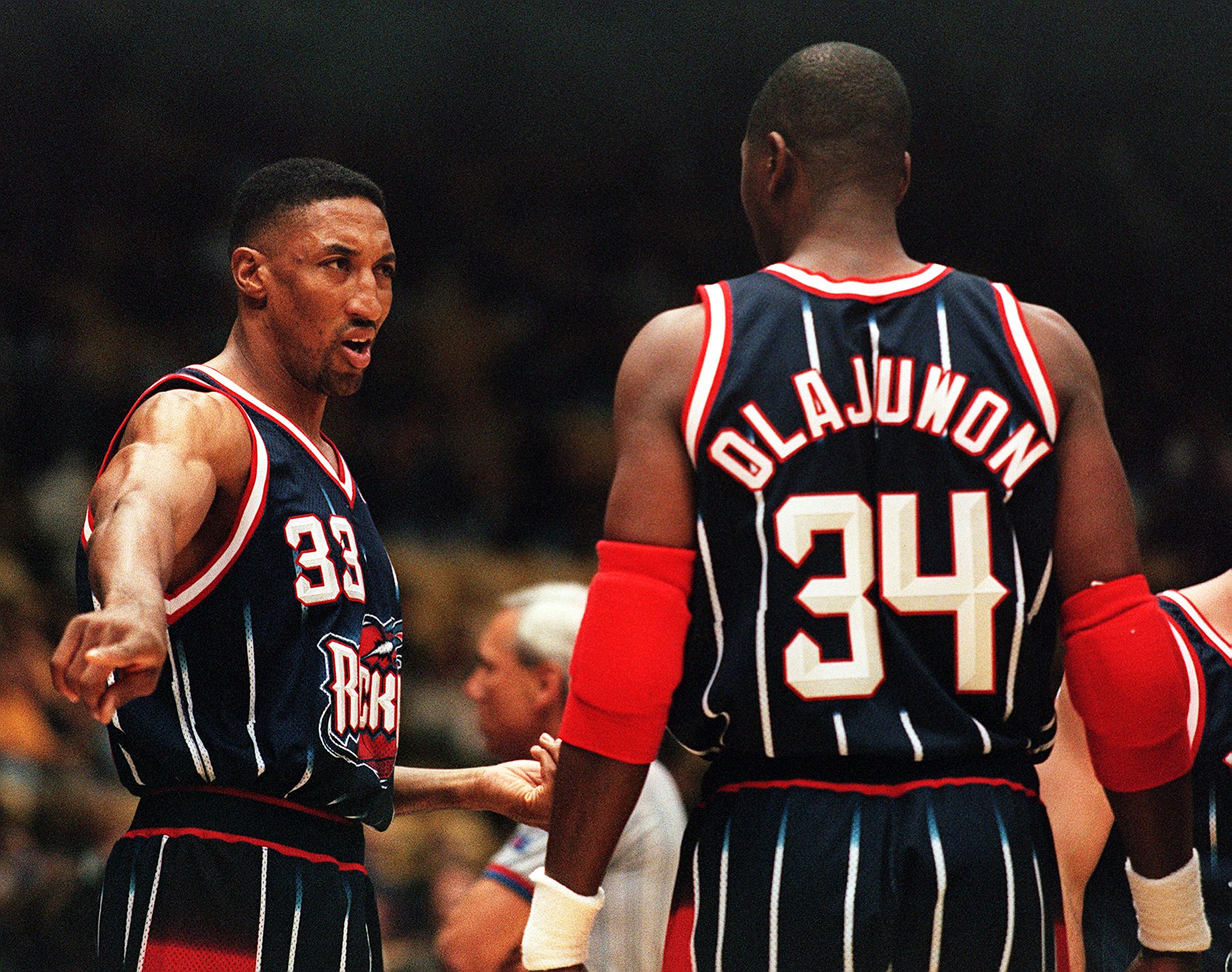 The guess here is that a lot of people are scratching their heads over Charles Barkley and Scottie Pippen ever having been teammates, but it did happen briefly. Following the breakup of the Chicago Bulls early in 1999, Pippen was traded to the Houston Rockets and played one, lockout shortened, 50-game season in Houston with Barkley and Hakeem Olajuwon. It didn't go as planned.
The Rockets lost to the Los Angeles Lakers in the first round of the playoffs and later dealt Pippen to the Portland Trail Blazers. On his way out, Barkley commented that he was disappointed because he took a pay cut to allow Houston to bring Pippen on board. Pippen responded that Barkley should apologize for him "coming to play with his fat butt." Yeesh.
9. Tracy McGrady and Vince Carter
It's probably better remembered that Tracy McGrady and Vince Carter are cousins that teamed up with the Toronto Raptors than it is that they had a major beef. One of the most iconic early moments for both was McGrady lobbing balls to Carter in his epic, 2000 Slam Dunk victory. But after that season, McGrady didn't even entertain offers from the Raptors in his move to the Orlando Magic in free agency.
The talented McGrady was tired of living in Vince's shadow, having been drafted by Toronto two seasons prior to Carter and never getting the attention that his cousin did. McGrady's mother even admitted that Tracy couldn't stand always hearing about Vince. Eventually, the two made up when they realized the feud was pointless.
10. Kobe Bryant and Shaquille O'Neal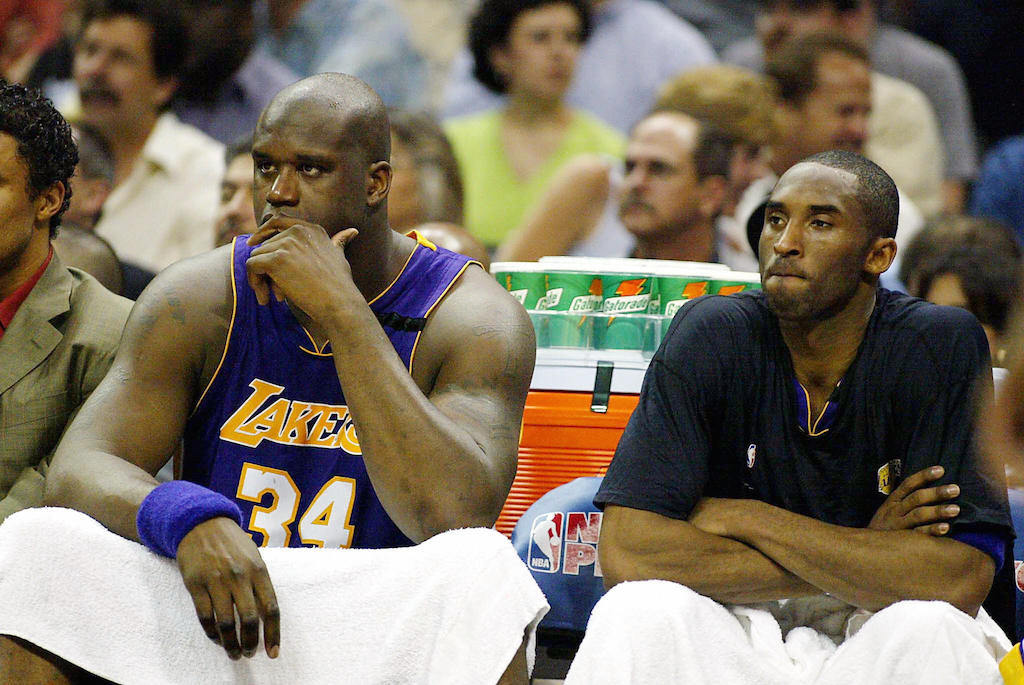 Probably the most famous teammate beef of all time was the major feud between Kobe Bryant and Shaquille O'Neal. The pair won three NBA championships from 2000-2002, even making one more trip to the NBA Finals in 2004. The pair of Hall of Famers were part of one of the NBA's greatest – even if short-lived – dynasties. But it was pretty contentious between the pair of big egos, and even worse was how public it was.
There were rumors that Shaq was jealous of the attention Kobe got. Kobe was jealous of the ball running through Shaq in the offense. Head coach Phil Jackson called them both juvenile. After the 2004-05 season, Jackson left and O'Neal demanded a trade and was sent to the Miami Heat. The beef continues in perpetuity.