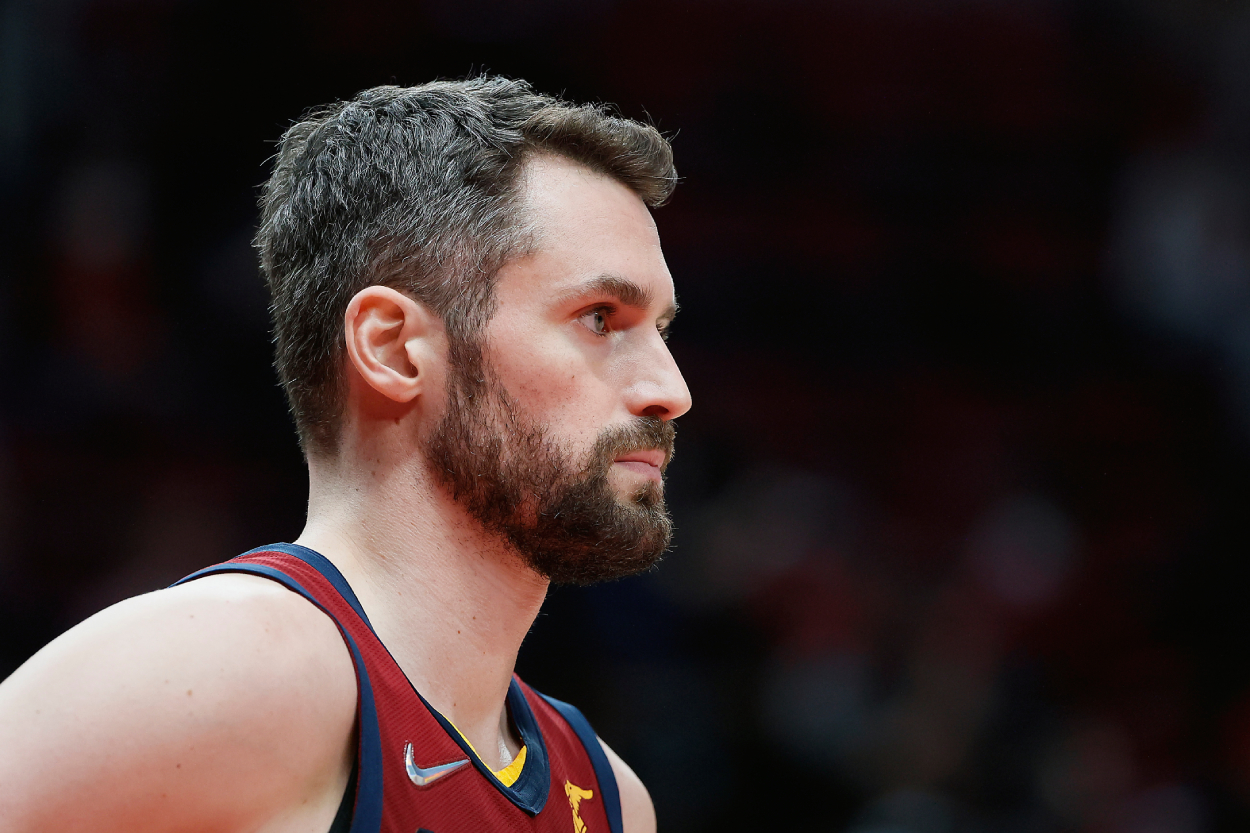 Kevin Love Says He Regrets How He Behaved During the Cavs' Rebuild, Admits He Let His Emotions Get the Best of Him
Kevin Love had some difficult moments during the Cavs' rebuild, and he recently admitted that he let his emotions get the best of him and regrets how he behaved.
People can learn a lot about themselves through their toughest moments, and it appears that's what happened with Kevin Love.
Love went from being a third of the Cleveland Cavaliers' Big Three and playing in three straight NBA Finals (he was injured during the team's 2015 appearance) to suiting up for one of the league's worst teams the last few seasons. But as the Cavs appear to be exiting their rebuild and moving toward Eastern Conference contention, Love is admitting to his mistakes.
Having to play for a struggling team seemed to wear on the former NBA champion, and he recently admitted that he regrets the way he behaved during the Cavaliers' down seasons.
Kevin Love faced challenging moments during the Cavs' rebuild
After becoming one of the NBA's most dominant scorers with the Minnesota Timberwolves from 2008-09 through 2013-14, Kevin Love went to the Cavs via trade in the summer of 2014 to form a Big Three with LeBron James and Kyrie Irving.
The stars ended up leading the Cavaliers to four straight NBA Finals (although Love missed most of the 2015 playoffs and Irving was on the Boston Celtics in 2018), and they won a championship in 2016.
However, after LeBron James left Cleveland for a second time and went to the Los Angeles Lakers in summer of 2018, Love and the Cavs began a dreadful rebuild.
The team went 19-63 in 2018-19, 19-46 in 2019-20, and 22-50 in 2020-21. Losing that much would anger any competitor. But Love was also inactive for a good chunk of those games, missing 116 of 219 possible contests.
And when he did take the court, the stress of the rebuild proved to take a toll on him.
During a game in 2020, Love didn't like a particular play call, so he demanded to receive the ball from Collin Sexton and then chucked it toward teammate Cedi Osman. In 2021, the UCLA product frustratingly smacked a ball that a ref passed to him for an inbounds play. It resulted in a turnover and the Toronto Raptors scoring points.
Love, of course, apologized for his actions, and he now says he regrets how he behaved at certain points of the rebuild.
He regrets how he behaved, but is also thankful it happened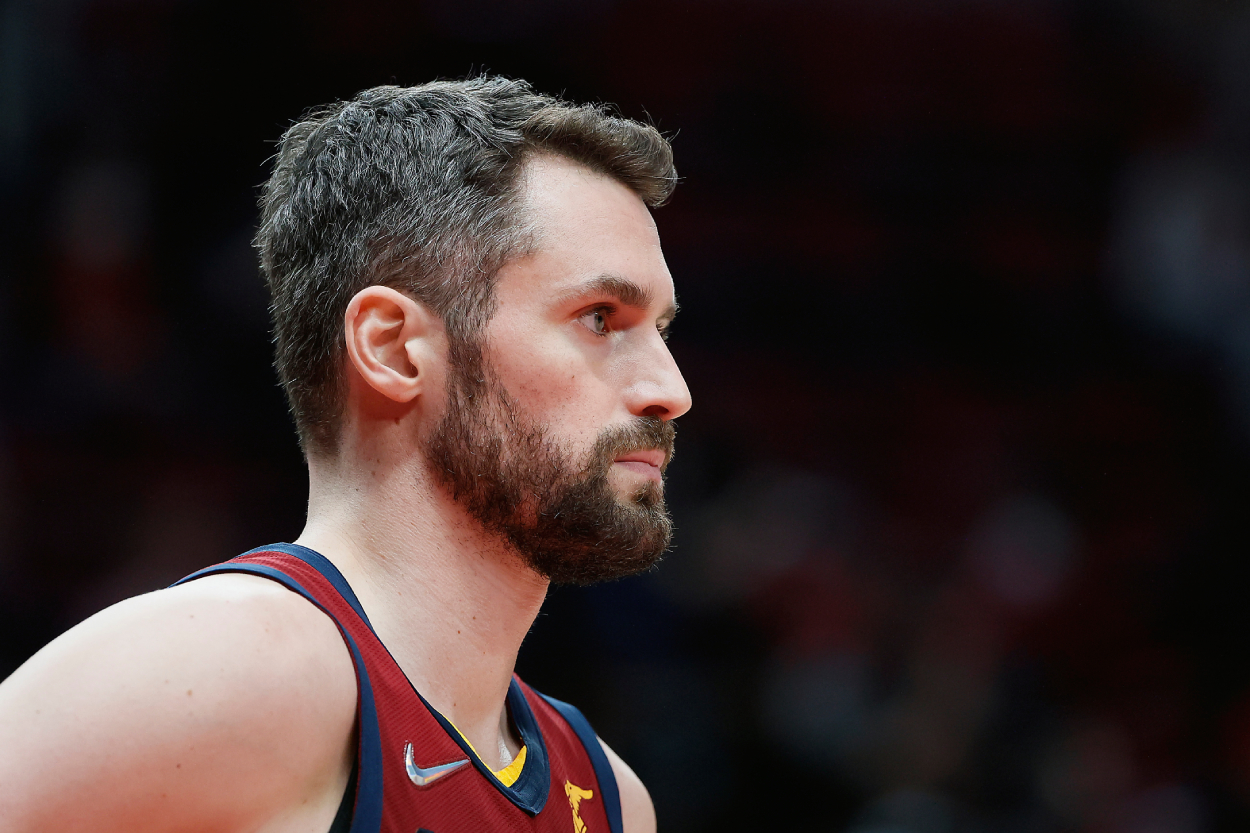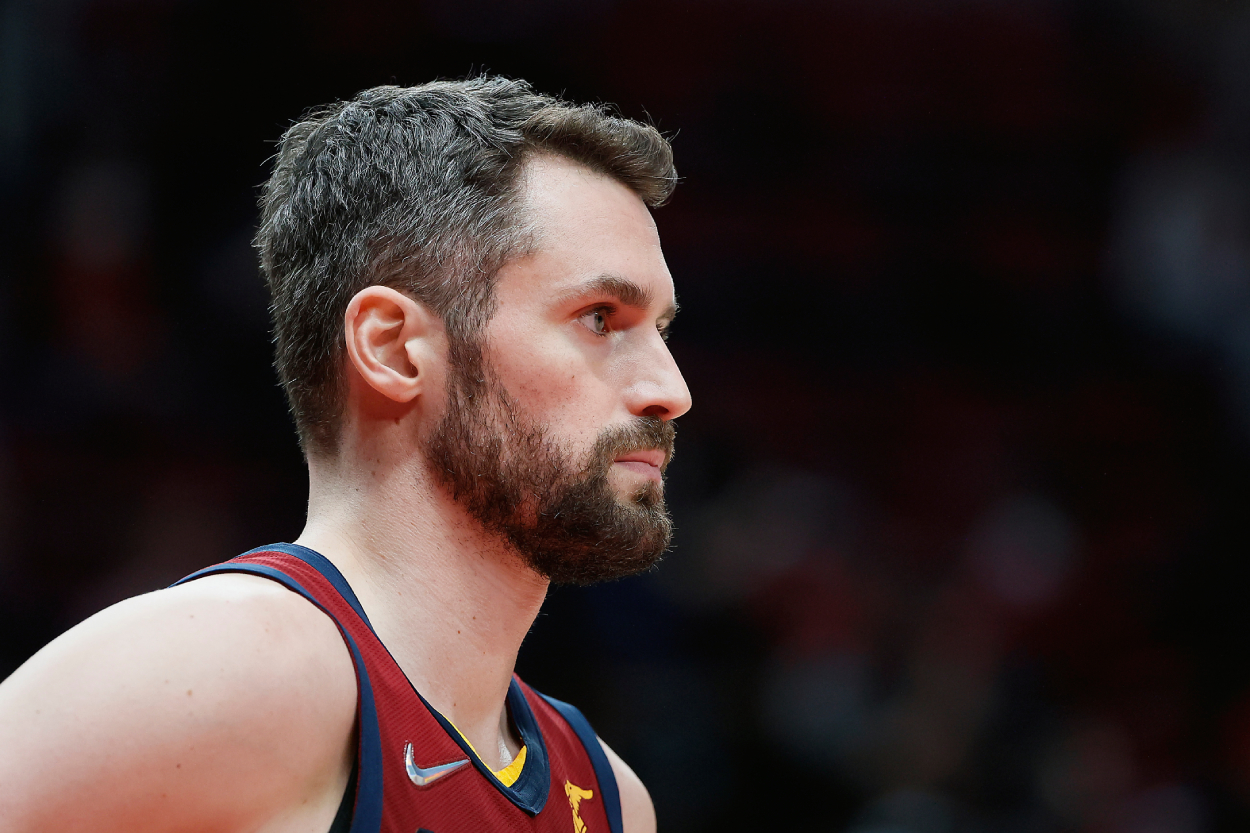 This year, the Cavs are a completely different team. They are 27-19 and just 2.5 games out of first place in the Eastern Conference.
And Kevin Love can now look back at those low points and reflect on them. He no longer has the day-to-day stress of being in the middle of what everyone calls "the process."
"I look back on my life in general, but basketball career … just like things I would've done differently," he said on the Jan. 21 episode of JJ Redick's The Old Man and the Three podcast. "People are like, 'Oh, I don't regret anything. I wouldn't have changed anything.' It's like, 'OK, bulls***.' There are things I would have done differently. I think a lot of times, either my emotions got the best of me, I said things without just digesting and reflecting on what had just happened. And just moments of maturation and growth."
Love added that, yes, he regrets those moments, but he's also thankful they happened because they taught him how to be a better person and leader.
"I think I'm a better communicator, leader, fiance, all that stuff across the board," he said.
Now that Love has learned from those situations, he's using his experience to help lead a resurgent Cavs squad.
Kevin Love is having a blast on the resurgent Cavs
The Cavaliers have become one of the most surprising teams in the NBA. As mentioned earlier, they are contending for a top spot in the Eastern Conference this year, and young stars like Darius Garland, Jarrett Allen, and rookie Evan Mobley have led them to their success.
Love, on the other hand, is no longer a Big Three-worthy talent, but he's proving he's not just a washed up star, either. The two-time All-NBA honoree has been crucial off the bench, averaging 14.0 points and 7.1 rebounds in 21.3 minutes. He's also shooting 40.3% from 3-point range, the third-highest mark of his career.
"It felt the same way after watching The Last Dance; I want to go to the gym, I get excited about going to the gym," he said to Redick. "… These guys make me excited to come to work. We all celebrate each other. We've developed a culture, we didn't force it; it just has happened. Our communication is very high level. … We're like the biggest 'share the wealth' team in the NBA. We just want to see everybody shine. I gotta say, outside of '15-16, I was talking to Channing [Frye] about this; I don't know that I've had more fun in the NBA than now."
It was a long and difficult road for the Cavaliers to get to where they are now. But Kevin Love is finally on the other side of the rebuild and can reap the rewards of staying patient with his organization.
Stats courtesy of Basketball Reference