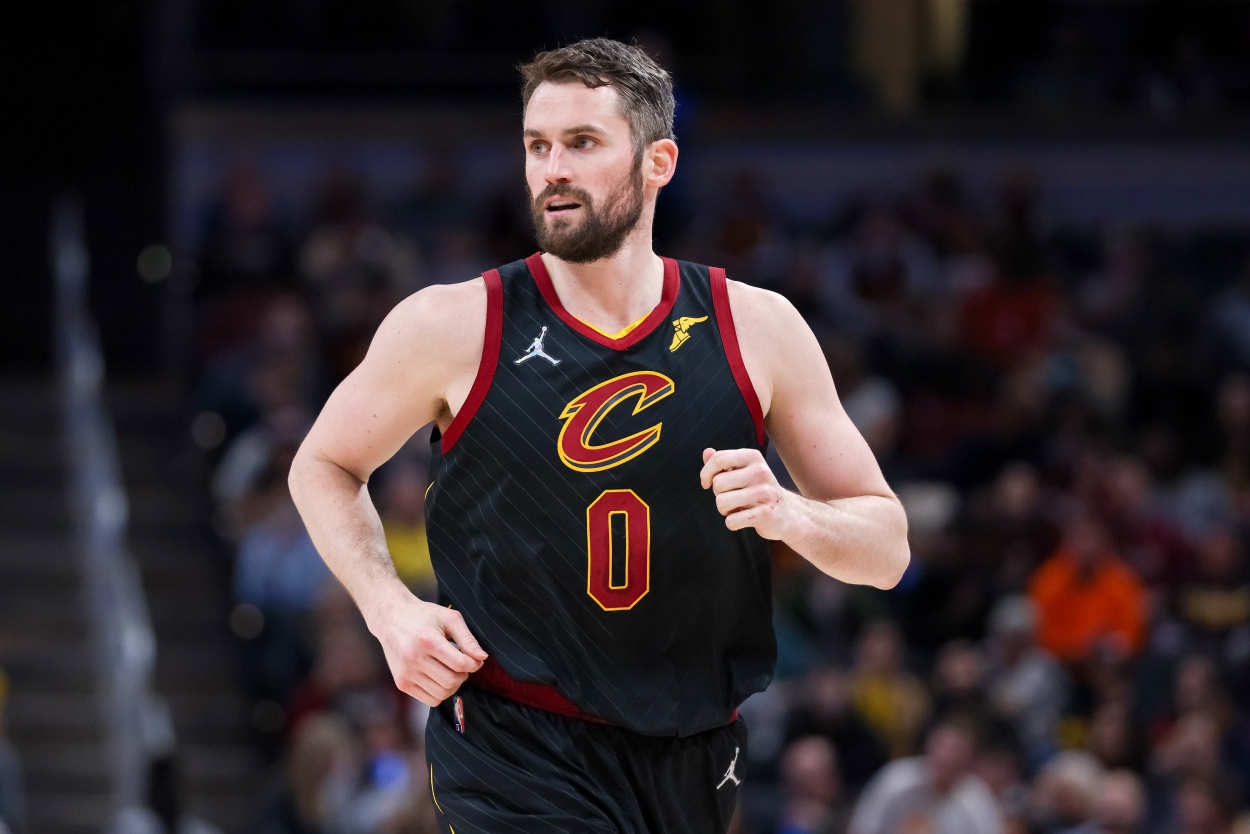 Kevin Love's Resurgence Is Highlighted by an Overlooked Stat
Kevin Love has had a resurgent season for an up-and-coming Cavs team. However, an overlooked stat proves just how drastic his transformation has been this year.
Kevin Love earned up a reputation as a grumpy old man the last few years. He was on losing teams with the Cleveland Cavaliers, and the only thing worse than his production was his attitude (Love had multiple public outbursts but has since said he regrets how he behaved).
This season, though, the five-time All-Star has been a valuable role player for a resurgent Cavs team that's looking to make some noise in the NBA playoffs. But while most fans will look at his scoring and rebounding numbers, an overlooked stat ultimately proves just how drastic his transformation has been.
Love has become great at drawing charges.
Kevin Love has had a resurgent season for the Cavs
Kevin Love has essentially been better in all areas of his game this season.
Take a look at his numbers last year compared to this year.
2020-21: 12.2 points and 7.4 rebounds per game on 40.9% shooting and 36.5% from three-point range
2021-22: 14.1 points and 7.2 rebounds per game on 42.0% shooting and 38.8% from three-point range
Love has been healthier this season, but winning has cured a lot for the Cavs. He has been a crucial leader for a young team led by Darius Garland, Jarrett Allen, and Evan Mobley, and he has stepped up offensively when needed.
The former 26.1 points-per-game-scorer for the Minnesota Timberwolves has had 19 games in which he has scored at least 18 points, including a 35-point performance on Dec. 31. He only had six such games last season and has a chance to match his number from the 2019-20 campaign, as he had 26 that year and averaged 17.6 points per night.
However, offense isn't the area in which Love has been most valuable.
Kevin Love has become great at drawing charges
If he wanted, Kevin Love could focus on just getting buckets for the Cavs. But he's instead making game-changing hustle plays.
Love is fourth in the NBA in charges drawn this season with 19. Despite being the second-oldest player on the team, he leads Cleveland in the stat by a large margin. Isaac Okoro is second with only three.
Drawing charges can be crucial to a team's success. They not only get opposing players into foul trouble, but they also create extra possessions, which can become key down the stretch.
Love's hustle also seems to be gaining him more respect with his teammates (sort of).
"It's taken years off his career," Cavs big man Jarrett Allen joked earlier this season, per Chris Fedor of Cleveland.com. "Every charge. Getting old. He's not going to block the shot."
Love likely wouldn't hustle this much if the Cavs didn't have a chance to win every game they played. He drew just one charge last year, nine in both 2018-19 and 2019-20, and 11 in 2017-18.
The No. 5 overall pick in 2008 knows his high energy gives his team a spark. And he's proving to his young colleagues that he cares about winning just as much as they do, despite being the elder statesman and already having a championship.
The Cavs star is bringing it on the defensive end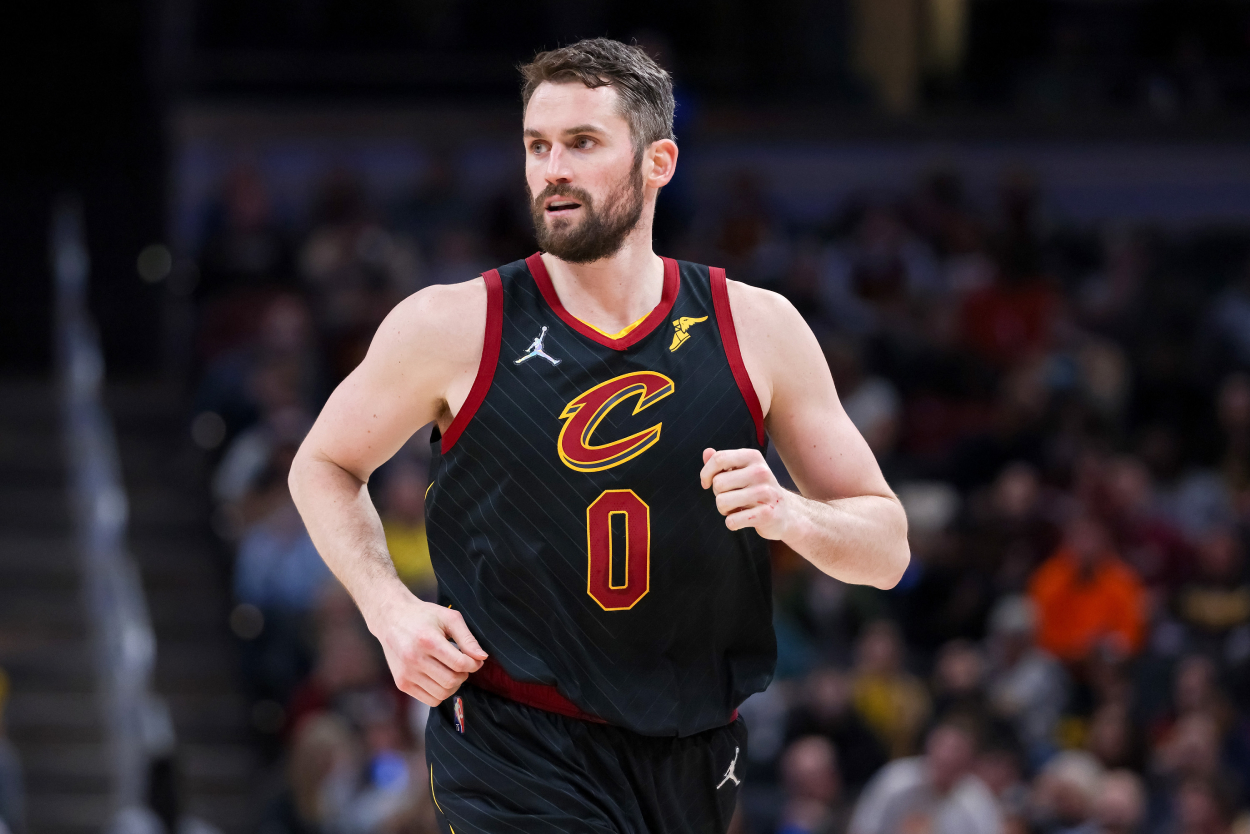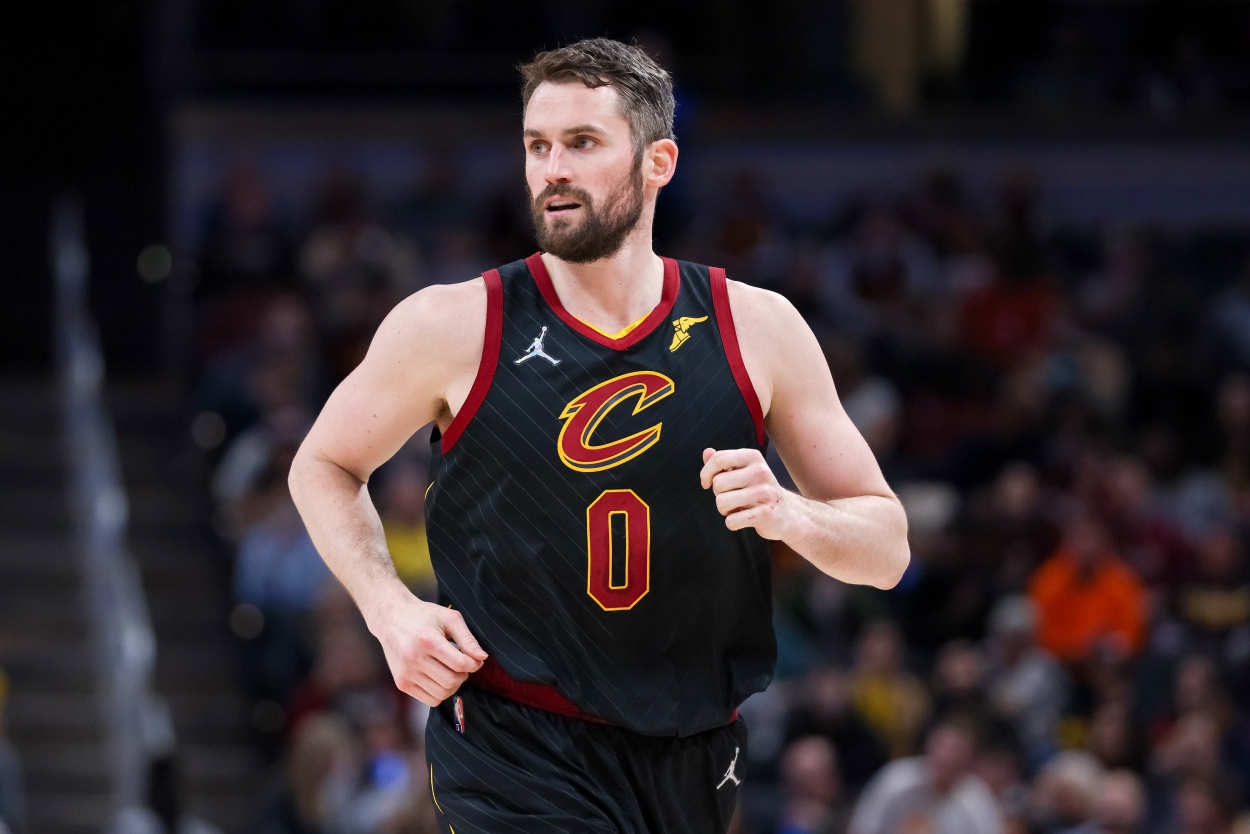 The Cavs have become one of the best defensive teams in the NBA. They are No. 1 in points allowed per game (102.7) and No. 4 in defensive rating (106.8). Their efforts on that end of the floor are a major reason why they are 36-25 and in fourth place in the Eastern Conference.
Love has been a key factor in their defensive success.
The 6-foot-8-inch power forward has never been much of a shot-blocker, but he still gives tremendous effort. This year, Love's 2.0 defensive win shares are his highest since 2016-17, and his 0.4 defensive box-plus-minus is the second-best of his career. The UCLA product also has a 104.4 defensive rating this season, his best since 2015-16.
Yes, Kevin Love has had a tremendous year offensively and could even receive consideration for Sixth Man of the Year. But his defense shouldn't be overlooked. The Cavs wouldn't be where they are without the 33-year-old's hustle on that end of the court.
Stats courtesy of Basketball Reference and NBA.com