Kevin Love's Crazy Connection to the Beach Boys
You may know Kevin Love as an integral part of the Cavaliers. The power forward helped lead Cleveland to a 2016 NBA championship. Love can handle the ball, post up in the paint, and easily sink three-pointers. But did you know Love is a second-generation NBA player with ties to famous California band, The Beach Boys?
Basketball is in Kevin Love's blood
RELATED: Kevin Love's $60,000 Wellness Room Includes a Hyperbaric Chamber and Meditation Station
Love isn't the first in his family to play in the NBA. The Baltimore Bullets drafted his father, Stan Love, in 1971. The forward also played with the LA Lakers and San Antonio Spurs (part of the ABA at the time). The elder Love played ball for the University of Oregon. Having grown up in Los Angeles, however, he wanted to play at UCLA. When the school didn't want him, Stan's dreams were dashed. And he made his way to Oregon.
When Kevin had the chance to play for the Bruins, Stan was clearly proud, telling The New York Times, "It's tremendously emotional to watch your son play for a team like U.C.L.A., on a stage like this, in an arena like this. He's reaching his goals. He's attaining what he's always dreamed about."
In the case of the Love family, dad does know best. After playing Little League in his youth, Stan encouraged Kevin to focus on basketball. He taught his son how to control the ball and shoot from the perimeter, lessons the younger Love would take to the NBA.
The Love family in the spotlight
RELATED: Kevin Love Makes Massive Donation To Help Cavs' Arena Staff
Kevin and his father aren't the only ones in the spotlight. His uncle Mike Love is a co-founder of the rock group The Beach Boys. After Stan's pro basketball career ended, he became a bodyguard and assistant to his cousin and Beach Boy's lead singer Brian Wilson. Stan did his best to keep Wilson away from drugs and lead a more positive lifestyle.
But while the Beach Boys made great music, it wasn't something a kid from Oregon wanted to admit. When Kevin moved to college, from green, tree drenched Lake Oswego, Oregon to sunny California, he couldn't help but begrudgingly admit his uncle's music wasn't bad. As Mike tells The New York Times, "He doesn't like to admit that he listens to it as much as he does. Because it might mess with his street cred."
Kevin Love on top in the NBA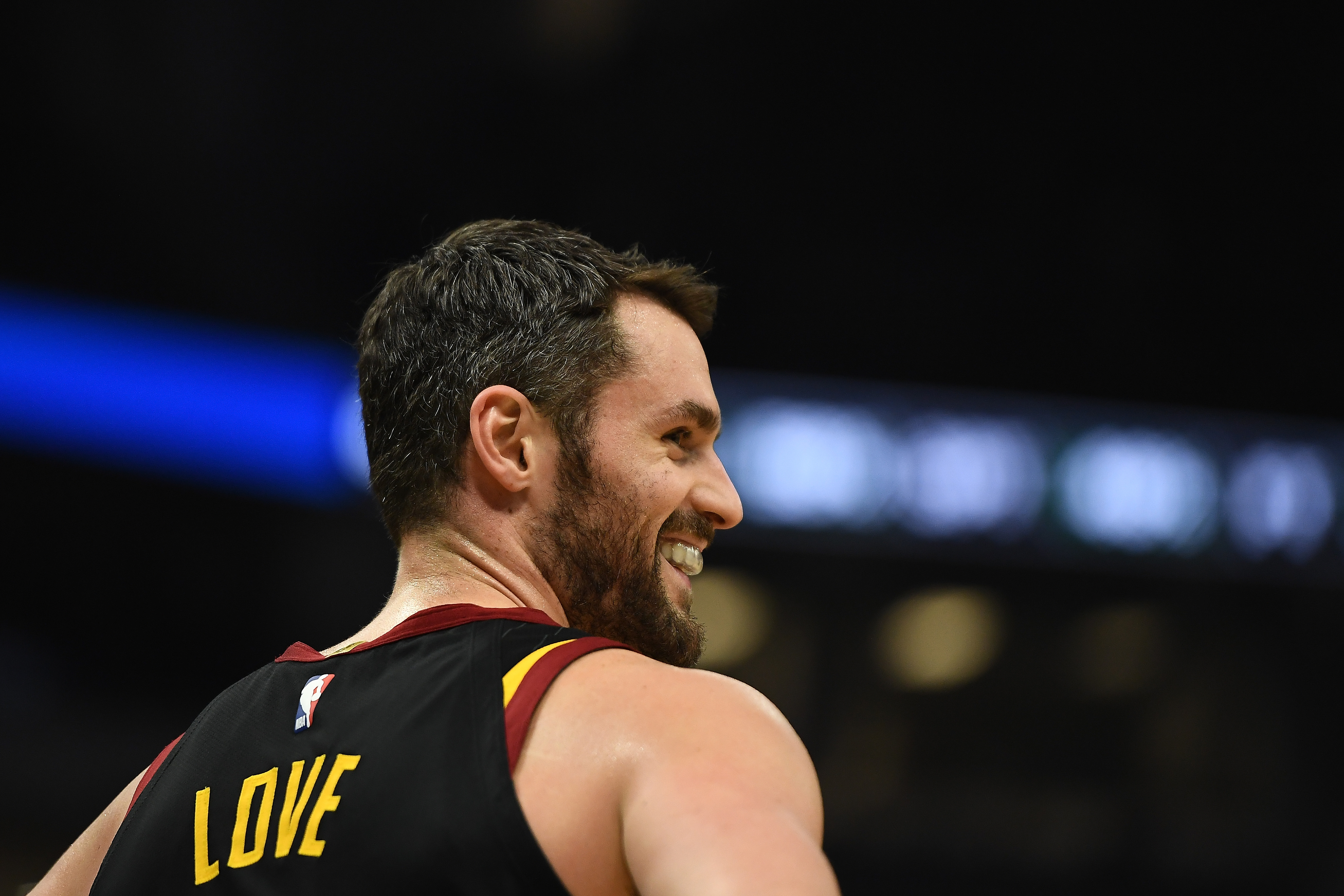 But don't feel too bad for Kevin. He made peace with his uncle's music when he got to UCLA and engaged in Southern California culture. "Coming down to L.A., Southern California, everybody appreciates their music. I'm not going to say I'm a conformist to everybody's music, but I've always liked the Beach Boys. I just never liked to say it in front of my friends back home."
Only playing a year at UCLA, Kevin for the NBA. He was selected as the fifth overall pick and ended up with the Minnesota Timberwolves. In 2014, he was traded to the Cleveland Cavaliers and became an integral part of the team. Along with LeBron James and Kyrie Irving, Love helped the 2016 Cavs win the NBA Championship.
Kevin had to transition his game, playing with superstars like James and Irving. He became lighter, shooting more 3-pointers and taking a backseat to the famous players. His hard work earned him five NBA All-Star honors and a platform to discuss dealing with mental health issues like anxiety and depression that have plagued him through his career.