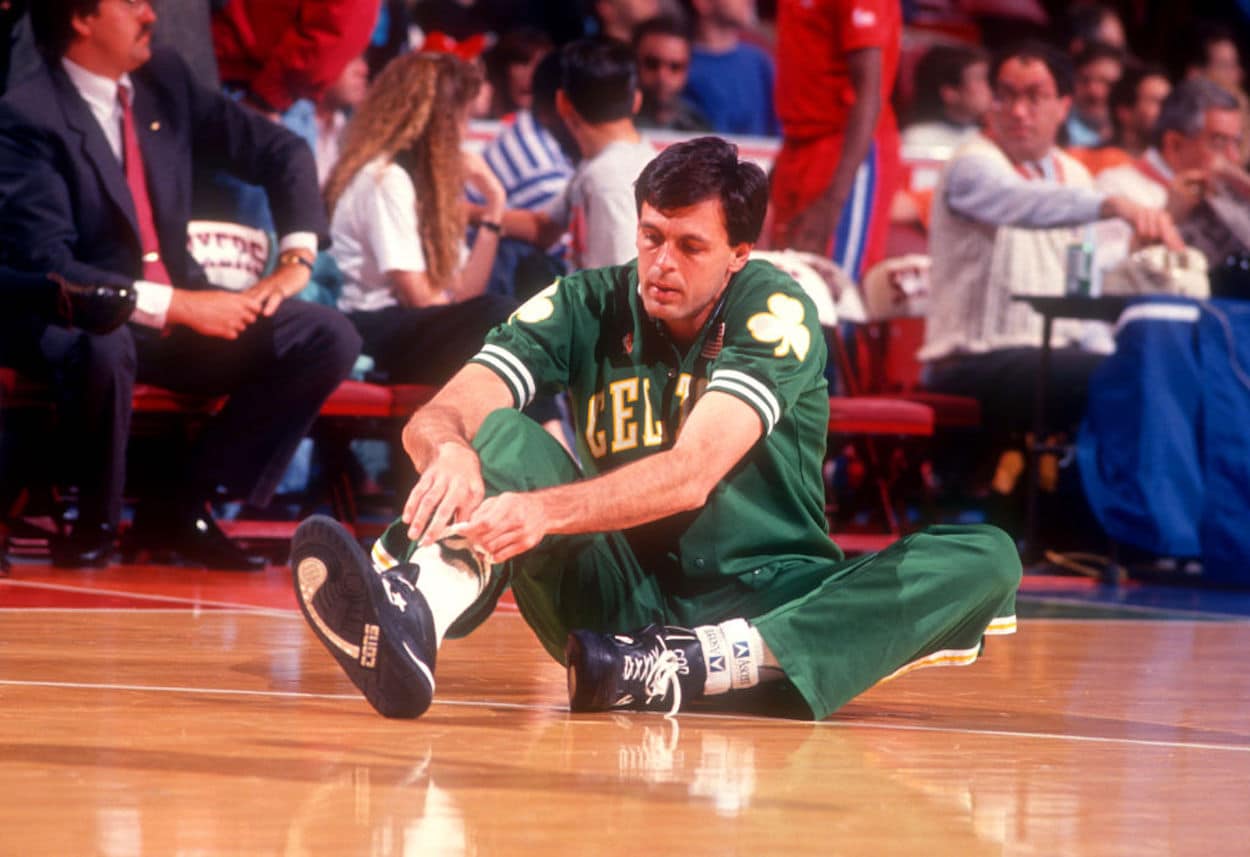 Kevin McHale Once Called NBA Salaries 'a Joke' And Said He'd Be 'Just As Happy' Without His Wealth
While Kevin McHale reaped the financial rewards of his basketball career, he still made some critical comments about NBA salaries.
Whether you like it or not, professional sports have become a big business. Modern NBA players make tens of millions of dollars per season, which makes the salaries guys earned in the 1980s look like pennies. Even during his day, though, Kevin McHale wasn't a fan of the amounts of cash being thrown around.
And while it's easy to think that a rising tide lifts all boats — as salaries rise, every player will earn more money — the Boston Celtics big man wasn't swayed. During an old interview, McHale went on the record as calling NBA wages "a joke" while insisting that he'd be perfectly happy without a sizable paycheck.
Kevin McHale wasn't too fond of large NBA salaries, even in the 1980s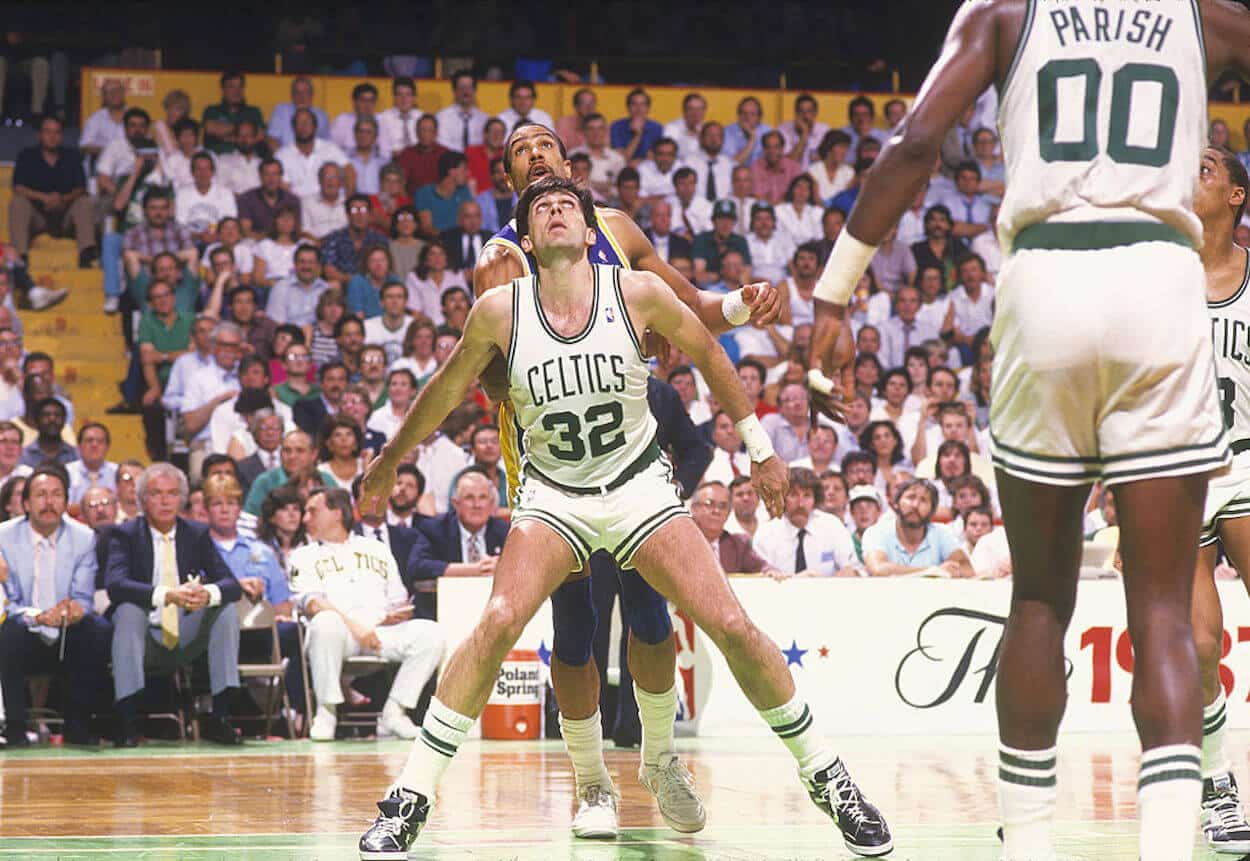 By and large, it's easy to think of complaints about professional athlete salaries as a modern concern. Kevin McHale, however, was ahead of the curve during his time with the Boston Celtics.
In his book, Wish It Lasted Forever: Life With the Larry Bird Celtics, Dan Shaughnessy recalled having a "lengthy talk" with the 24-year-old forward as he approached the end of his contract. While you might think that a player would use that time with a media member to mount an impassioned case for why he deserved more money, McHale took the opposite approach.
"It's a joke that people are paid three-quarters of a million dollars a year to play basketball," the Minnesota man said. "My dad just about died when I told him that. He's Paul A. McHale, my main man. He retired last Friday after 42 years of mining, and I'm turning down offers that would be more than he could have made in his whole lifetime."
The power forward wasn't done there, though. He had some even-more surprising statements up his (metaphorical) sleeve.
"I'm jealous of my brother because he gets to hunt and camp and go cross-country skiing, and I can't do any of those things now," McHale continued. "I think my life would be just as happy without a lot of money. I'd probably be in sales or business or something."
There you have it, straight from the man himself.
The money couldn't have bothered McHale too much, though
On a human level, Kevin McHale's old comments make sense. Money can solve plenty of problems, but big-time salaries can also be a burden. With that being said, though, the big man didn't seem to be too bothered by receiving sizable sums of cash.
Remember how McHale spoke to Shaughnessy in the context of an expiring contract? While things ended up getting a bit messy — the New York Knicks signed the forward to an offer sheet, but things fell apart when Red Auerbach returned the favor by targeting three Knicks — No. 32 did re-sign with the Celtics.
That contract, of course, included a raise. As documented in a 1983 New York Times write-up, the contract reportedly paid a guaranteed $1 million per season for four years. That made McHale the fourth-highest-paid player in the entire league, only trailing Moses Malone, Julius Erving, and Jack Sikma.
And while the rest of McHale's wages are a bit harder to find — the contract reporting gets spotty after that — we do know that he made plenty more money. According to Hoops Hype, he earned $1.4 million during the 1990-91 campaign and $3.5 million per year during the two subsequent seasons.
The power forward's time in basketball wasn't done after he hung up his sneakers, though. McHale worked in the Minnesota Timberwolves front office and, after being fired, joined the Houston Rockets organization as the team's head coach. He signed a contract extension worth somewhere between $12 and $13 million in 2014 (h/t USA Today) but was fired less than a year later.
If you add some additional media work into the mix, it's safe to assume that Kevin McHale has earned a pretty penny working in basketball. That might sound hypocritical given his previous comments, but turning down millions of dollars — especially millions of dollars to do what you love — is apparently easier said than done.