Khabib Nurmagomedov Hinted at What His Life Will Look Like After the UFC
Khabib Nurmagomedov is one of the best MMA fighters in the world right now and perhaps, one of the best MMA fighters, ever. That's partly because, with a record of 28-0, he is one of the few men to still be undefeated. Here's a glimpse at what he might do after his unprecedented career.
Maintaining his image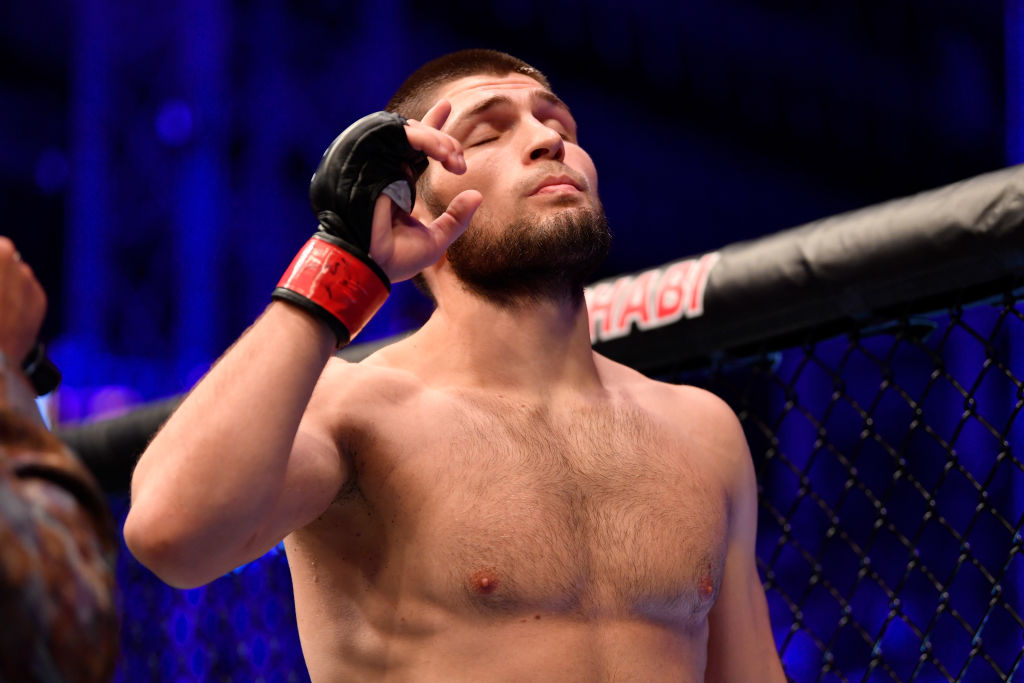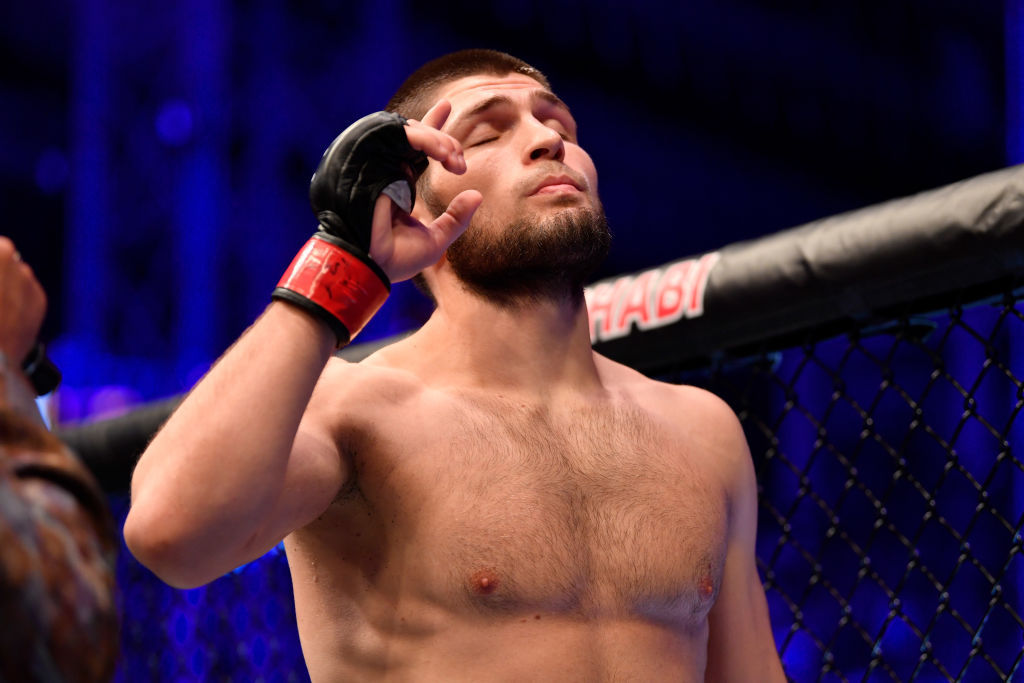 Despite the fact that Nurmagomedov is currently the lightweight champion, he's already planning on when he'll retire. That said, Nurmagomedov's goal right now is to fight Tony Ferguson at all costs.
This is a seemingly cursed fight, as the UFC has tried to make it happen four times already. This time, things seemed to be going well, but then the Coronavirus (COVID-19) pandemic happened, and now it's not clear if and when the fight will happen.
Regardless, Nurmagomedov plans on doing to Ferguson what he's done to each and every one of his opponents. Nurmagomedov plans on systematically dominating Ferguson and adding Ferguson to his ever-growing win streak. This is the main reason why Nurmagomedov has so many fans from around the world.
Not only is he undefeated, but he's also a no-nonsense type of fighter who just wants to fight. He didn't care much for Conor McGregor's trash talk. He just destroyed McGregor when the two men were locked inside the cage together.
That said, while this aspect of his personality is endearing, the main reason why people like Nurmagomedov is that he's undefeated. So, assuming he retires undefeated, he recently talked to ESPN about what he will do afterward.
What Khabib Nurmagomedov will do after the UFC
As Nurmagomedov told ESPN's Brett Okamoto, he already knows what he wants to do after he retires from fighting. Nurmagomedov didn't give too many details, but he already has his mission statement laid out. For Nurmagomedov, just like many other great athletes, he plans on spending his time helping people.
He told Okamoto that he wasn't ready to give specifics on how he'd do that, but he knows in his heart of hearts that helping others is something that he wants to and can do. Like many other great MMA fighters, one specific thing that he did mention doing was opening gyms. This makes a lot of sense, as fighting is what he's best known for, and many people will train at his gyms to try to become as great as he is.
And, while it may seem obvious, Nurmagomedov also mentioned that he wants to help his family. Nurmagomedov's family isn't like many other families. His father has been coaching and training him since he was a kid, and many of his brothers and cousins are also MMA fighters.
So, when Nurmagomedov says that he wants to help his family, he mostly means help them train to be as great of a fighter as he is. 
Khabib Nurmagomedov doesn't like the spotlight
Unlike many other athletes, however, Nurmagomedov has always been a bit shy of the spotlight. He's not scared or worried about it so much as he doesn't care for it. Nurmagomedov is a fighting machine and he makes this clear in almost every interview he's been a part of. 
His emotions may get the better of him sometimes, but by and large, Nurmagomedov stays cool, collected, and focused on his mission. When he retires, undefeated or not, the spotlight will almost definitely move away from him.
That's great for him as it'll allow him to concentrate on what matters to him. While his retirement is still hopefully a way off, it will be interesting to see just what he can do for the world when he gives it his all.