Khabib Nurmagomedov Just Sent the Exact Message Fans Wanted to Hear Ahead of UFC 257
Khabib Nurmagomedov may well go down as one of the best fighters to ever be in the UFC. And, just like many other great fighters, Nurmagomedov's career is over, and he's currently enjoying his retirement.
That being said, fans are optimistic about Khabib Nurmagomedov making a comeback after UFC 257, and here's why.
Why Khabib Nurmagomedov retired from the UFC
RELATED: Who Does Joe Rogan Think Is the GOAT UFC Fighter?
Many people are close with their parents, and Nurmagomedov in particular had a very close bond with his father, Abdulmanap. He was trained from a young age by his dad, who was also a martial artist, and his dad continued training and teaching him when he was fighting in the UFC.
But unfortunately, Abdulmanap died from COVID-19 during the summer of 2020. His father's death had a deep impact on him, and so, after he easily dismantled Justin Gaethje at UFC 254, Nurmagomedov broke down in tears, took off his gloves, and announced his retirement.
His reasoning was simple, as his mother didn't want him to fight without his father by his side, and so he decided to retire so that he could spend more time with her and the rest of his family.
Nurmagomedov finished his career with an undefeated record of 29-0. Not only that, but he also took down and smashed some of the UFC's best lightweights, including the likes of Conor McGregor, Dustin Poirier, and Rafael dos Anjos, all of whom were champs at one point in time.
What Khabib Nurmagomedov recently said about a possible return to the UFC
As ESPN reported, Nurmagomedov recently had a chat with the UFC's president, Dana White, and he said some things that have given his fans some hope.
He told White that, if the two lightweight fights at UFC 257 were "spectacular," he'd consider making a comeback to fight them. The two lightweight fights that he's talking about are the fights between McGregor and Poirier, and the fight between Dan Hooker and Michael Chandler. 
Since all four lightweights are highly ranked fighters who have a history of putting on a show, it wouldn't be surprising if either fight had a spectacular result like Nurmagomedov was talking about. That being said, as ESPN reported, that's not the only thing he said in regard to making a comeback. 
Nurmagomedov also said, according to ESPN, "I don't have any plans for the UFC in the near future." He also said that he'd need to find his "hunger" if he were to compete again.
So, while he isn't committing to making a comeback, he also hasn't committed to retiring permanently. This might be what his fans needed to hear, as he currently doesn't have that many reasons to return.
Should the champ make a UFC comeback?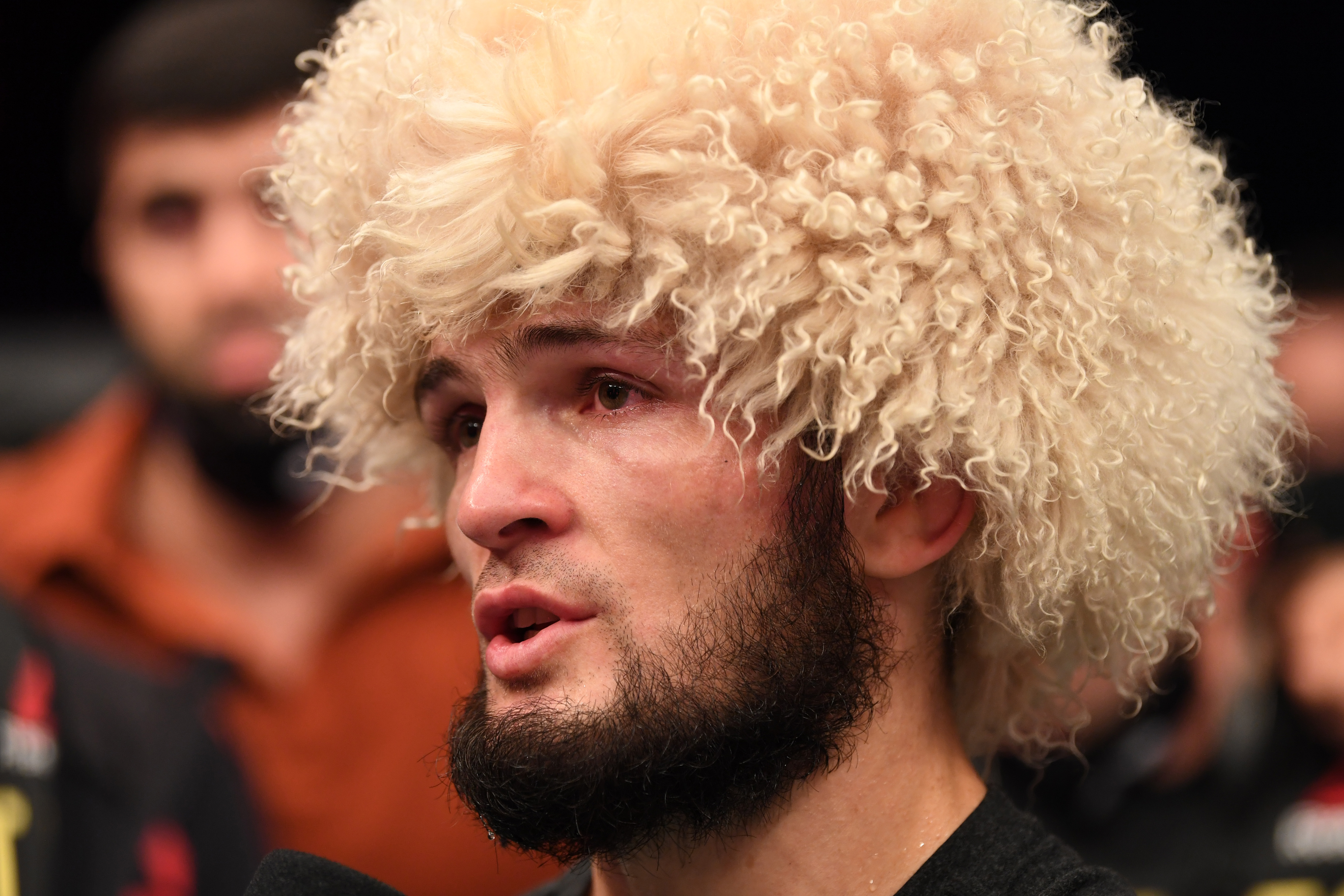 Many athletes will continue competing until their bodies are unable to compete anymore, but few athletes are like Nurmagomedov who, so far, hasn't been challenged much at all in his sport.
Nurmagomedov might be the most dominant fighter to ever be in the UFC since he's rarely lost a single round, and obviously, he's never lost a single fight. 
Furthermore, due to the strength of his record, detractors can't say that he's been fighting nobodies, since he's easily beaten most of the best fighters in his division. There are a few fighters, namely Tony Ferguson, whom fans would love to see him fight, but by and large, Nurmagomedov has cleaned out his division, and he has nothing left to prove in the sport. 
Of course, he could always challenge people in higher weight classes, but fans know that it wouldn't really be a fair fight. As a result, by saying what he's said, Nurmagomedov can maintain his status as being the best fighter in his division while leaving the door open to challenge anyone who gets too close to that position.