Khabib Nurmagomedov May Have Put the Final Nail in His UFC Coffin After Cryptically Posting About Dana White
Khabib Nurmagomedov may be one of the best fighters to ever fight in the UFC. Not only does he have an undefeated 29-0 record, but he's also beaten some of the best fighters to ever fight in his division.
Despite this though, Khabib Nurmagomedov has seemingly retired for good, and a recent post from his social media seems to have confirmed that.
A recap of Khabib Nurmagomedov's retirement
The build-up to Nurmagomedov's final fight was an interesting one to say the least. Originally, he was scheduled to fight Tony Ferguson at UFC 249. However, due to the pandemic, he was forced to drop out, and Ferguson fought and lost to Justin Gaethje instead.
As such, Gaethje was set to challenge Nurmagomedov at UFC 254, but tragedy struck not long after Gaethje's victory over Ferguson.
Nurmagomedov's dad and long-time trainer passed away after battling COVID-19. It wasn't really clear what impact this had on him at the time, as the actual build-up to UFC 254 was pretty normal.
On top of that, while Gaethje's skills posed an interesting threat to Nurmagomedov, the champ did what he always did and completely dominated Gaethje. 
Immediately after winning though, Nurmagomedov broke down in tears, and it was pretty clear to fans that he was thinking of his father. Indeed, in his post-fight interview, he retired on the spot, and he told his fans to spend more time with their parents, because that's what he wanted to do now. While some fans wanted to see him fight for the 30th time, most fans understood and accepted his reasons for retiring. 
Khabib Nurmagomedov seems retired for good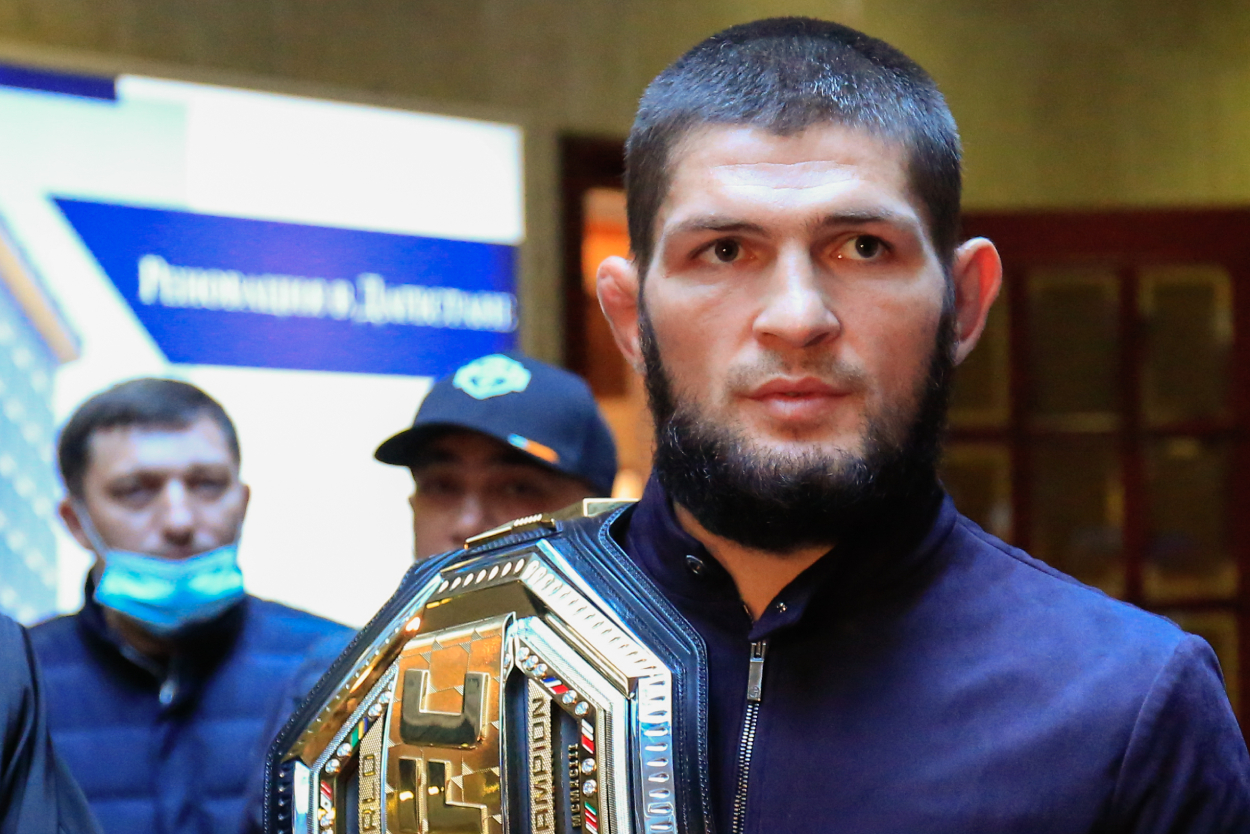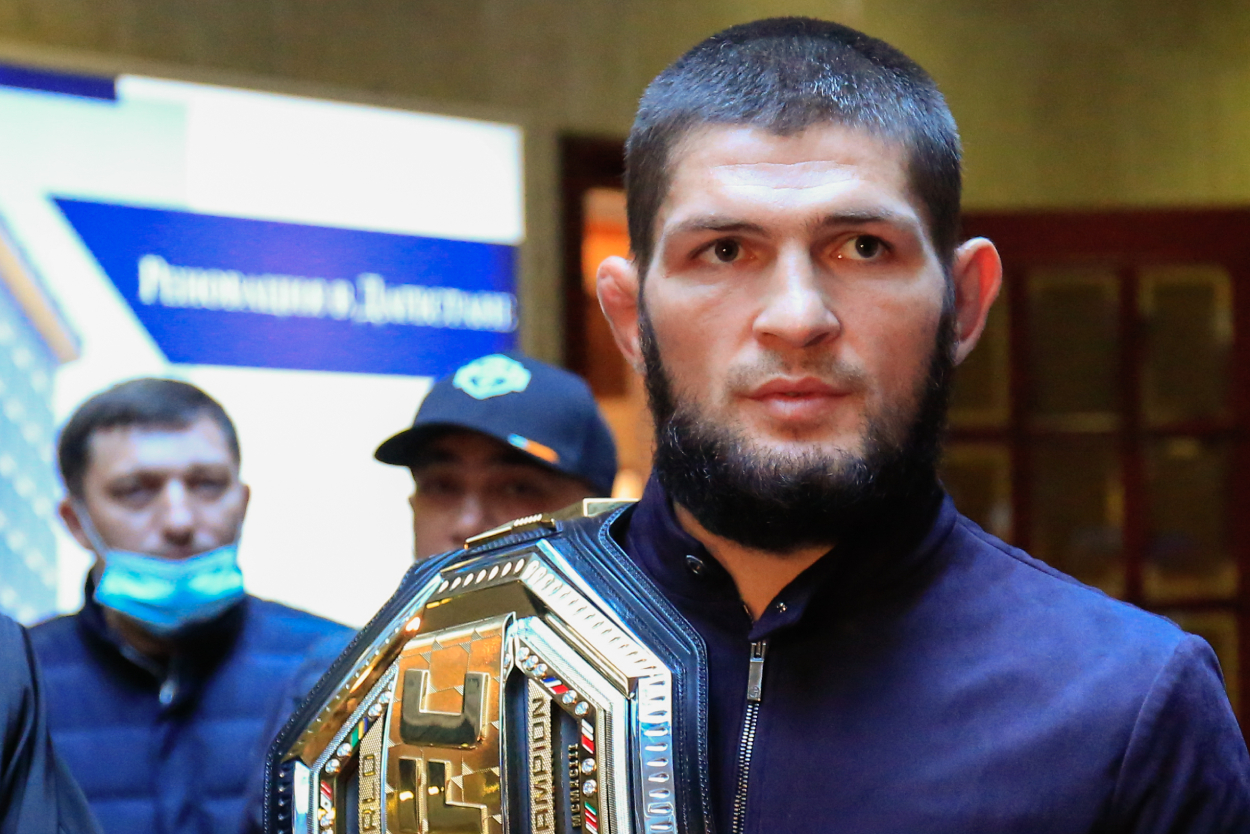 For most fighters, when they announce their retirement, the UFC typically goes along with it. However, the UFC has been, in recent months, playing a game of chicken with Nurmagomedov.
Despite retiring, he's still listed as the lightweight champ of the UFC, and he's still the number one ranked pound-for-pound fighter as well. 
It's pretty clear that the UFC has been trying to convince Nurmagomedov to stick around, if only for one more fight. However, in a recent post on Instagram, Nurmagomedov seems to have closed that door for good.
Nurmagomedov wrote, in reference to the UFC's president, Dana White, "You can like him or hate, but you have to Respect him. This guy build this sport. Thank you for everything."
In response, White replied, "It has been a pleasure to watch you work my friend." Due to this short but cryptic exchange, most UFC fans are pretty sure that Nurmagomedov has truly retired.
What will happen next?
To be fair, Nurmagomedov has technically left the door open for a return, should anyone pose an actual threat to him. That being said, since Dustin Poirier knocked out Conor McGregor at UFC 257, and since Nurmagomedov choked out Poirier at UFC 242, there doesn't seem to be a real, proven threat in the division just yet. 
Obviously, the UFC could try to convince Nurmagomedov to fight Ferguson, as this is a fight that UFC fans have been trying to see for years, but once again, this probably won't pull him out of retirement.
Ferguson is getting older, and he isn't as invincible as he once seemed, so this fight has lost a lot of its appeal in both fans' and Nurmagomedov's eyes. 
There are other options that could entice him to return, but they seem less and less likely now. Regardless, Nurmagomedov seems to be enjoying his retirement, as well as running his gym full-time.
One of his goals was to train the next generation of great fighters, and he may be doing that already. While Poirier seems poised to become the new champ, Nurmagomedov is probably hoping that his friend, Islam Makhachev, will be the champ soon.