Khabib Nurmagomedov's Father Is Fighting for His Life
For most people, family is the most important thing in the world. This is especially true for UFC champion Khabib Nurmagomedov, whose father is not just his dad, but also his coach. Unfortunately for the champ, his father is currently fighting for his life. 
The relationship between Khabib Nurmagomedov and his dad
Just like many great athletes, Nurmagomedov's first coach was someone close to him. Abdulmanap Nurmagomedov, the UFC champ's father, raised his kids in the mountains of Dagestan, a province in Southern Russia. This region of Russia was very dangerous, as at the time, the Russian government was busy fighting rebels in the nearby province of Chechnya. 
Like many people who were born and raised in tough parts of the world, Abdulmanap and his family turned to sports as an escape from poverty and war. Khabib and his brothers and cousins had a tough childhood, as Abdulmanap was a tough coach. He mostly taught them the martial arts that he had learned, such as sambo, but also wrestling and judo.
One of his harsh training tactics was having his students wrestle a bear. This was exactly what Khabib did as a kid, though it's not as dangerous as it sounds. In any case, through training like that and more, Khabib and the rest of the Nurmagomedov family achieved martial arts greatness. Not only is he a UFC champion, but his brothers, cousins, and now, Dagestani friends, are all fighting in some of the top MMA organizations of the world.
The COVID-19 pandemic ravages the world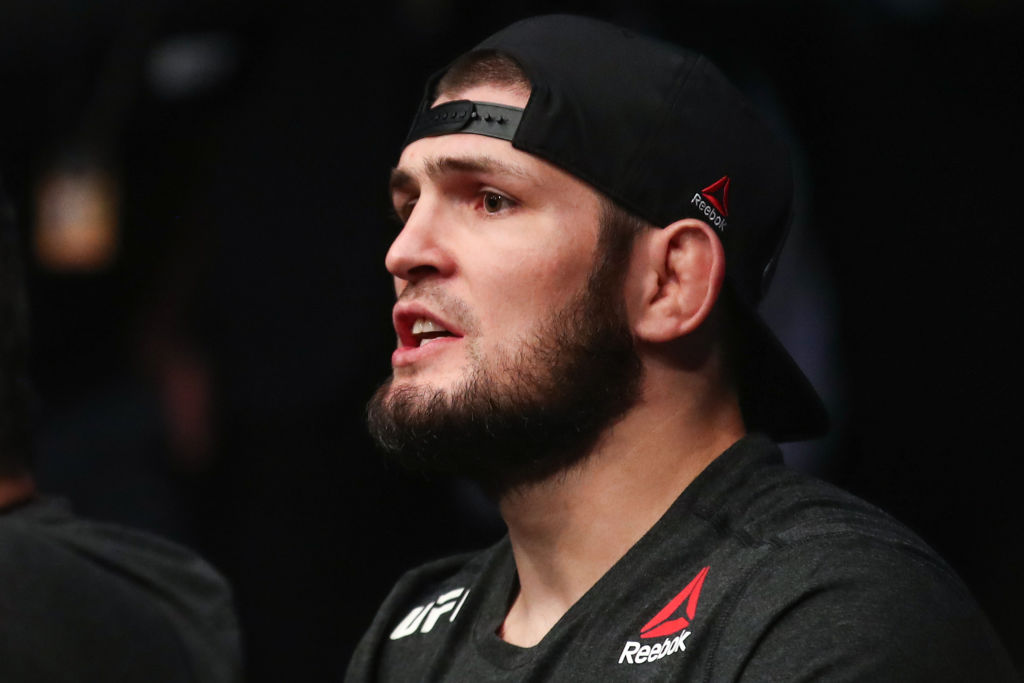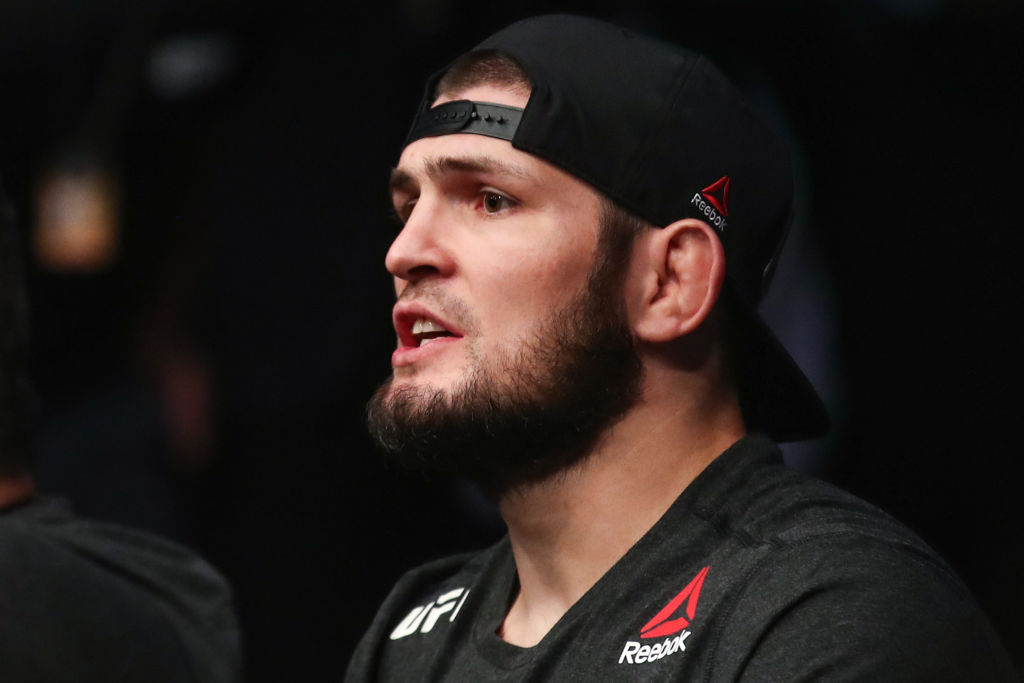 In the conclusion of what was likely the most disappointing "what-if" fights in history, the COVID-19 pandemic canceled Khabib's fight against Tony Ferguson for what may be the last time. With the fight canceled, Khabib flew home to rest, relax, and train with his family. Abdulmanap can't fly to the U.S., so he stayed in Russia during this whole saga. But unfortunately, it was around this time that the champ's father likely caught COVID-19. 
That said, it's not known right now when and how Abdulmanap caught COVID-19. But, as ESPN reported, there were complications during a heart surgery that forced doctors to put him into a medically induced coma. And, while he did not test positive for COVID-19 when he was first hospitalized with other issues, ESPN said that he is now COVID-19 positive. 
Khabib Nurmagomedov's father fights for his life
According to MMAJunkie, Abdulmanap has awoken from his coma, but he remains in serious condition. At the very least though, his son, due to how famous he is, has been talking to the Russian President, Vladimir Putin, for a while now. Putin, according to ESPN, has assured the UFC champion that his father is getting the best care that Russia can provide. 
Abdulmanap was flown from Dagestan to Moscow for better treatment, so Putin is probably being truthful there. Right now, the COVID-19 pandemic is ravaging Russia as well as many other countries. So it may be a while before Abdulmanap and the rest of the Nurmagomedov family recovers.
In the meanwhile though, everyone in the martial arts world has given the champ's father their thoughts and prayers. Even Khabib's rival, Conor McGregor, has written some kind wishes for Abdulmanap and the rest of the Nurmagomedov family. For the champ himself though, he's a private person. But he's using this experience to spread the word about the pandemic's seriousness and what people can do.
Like ESPN said, the UFC champion urged his fans to "stay at home, to prevent the spread of coronavirus."