Khabib Nurmagomedov's Net Worth Is Only Getting Stronger Thanks to His UFC Dominance
It may seem like a tall tale, but reigning UFC lightweight champion, Khabib Nurmagomedov began his training as a young man wrestling bears in Dagestan, Russia. They were small bears, but furry, powerful mammals nonetheless. Inspired by his early training, Nurmagomedov went from wrestling bears to dominating humans in MMA matches, and it helped his net worth soar to new heights."
Khabib Nurmagomedov is a UFC superstar
Moving on from bears to beasts of a different sort, the Russian born Nurmagomedov has vanquished all comers in the octagon on his way to a spotless 28-0 record. Included in that victory streak is the heralded conquering of Conor McGregor in UFC 229 in October 2018, which netted the sambo master $2 million. Not included in that take is a share of the 2.5 million Pay Per View buys for a bout, which remains a record. Topping it off is a record crowd at Las Vegas' T-Mobile Arena as well as 4 million viewers in Russia and another 1.3 PPV fans in the UK.
On Sept. 7, 2019, a year after his infamous bout with McGregor, which led to fines and sanctions for a heated post-fight brouhaha, Khabib Nurmagomedov defeated Dustin Poirier in Abu Dhabi in a third-round submission. UFC 242 netted Nurmagomedov $6 million plus a $50,000 bonus for the performance of the night.
"We'll make 3 to 3.5 more (than the last time)," Abdulmanap Nurmagomedov, the UFC champ's father, stated before the bout. "We aren't fighting for a small change, we know what we're worth. It ($2 million) is not enough for us, because we are the best now. We've beaten the best, and we are ready to fight the best. We are popular, we know that. When we enter the arena, you'll see the reaction to us, and reaction to Poirier."
Khabib's riches put on hold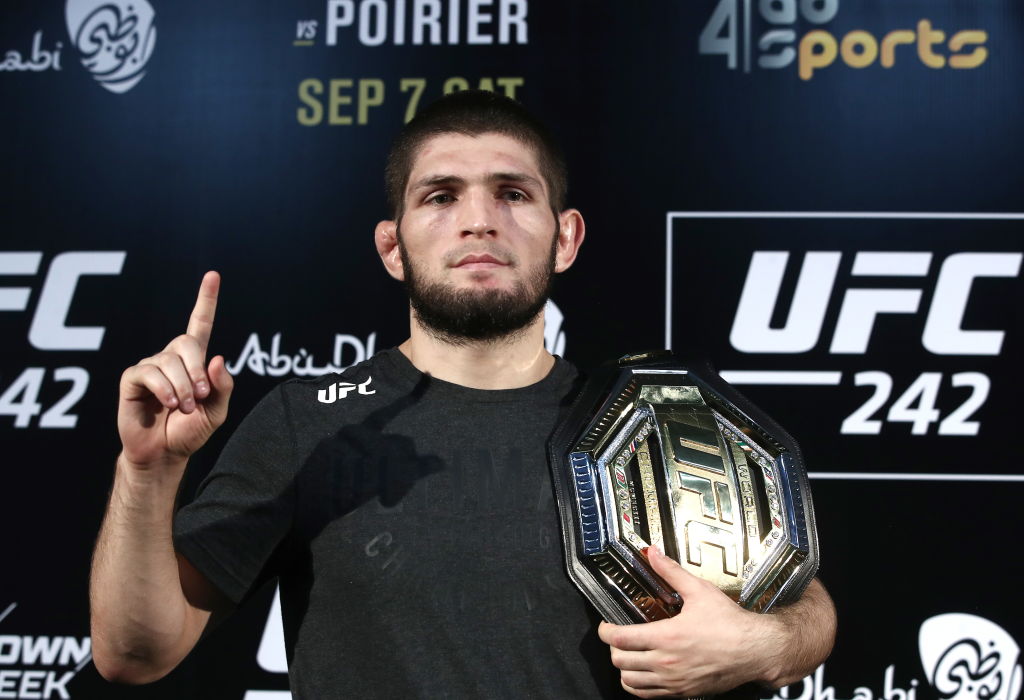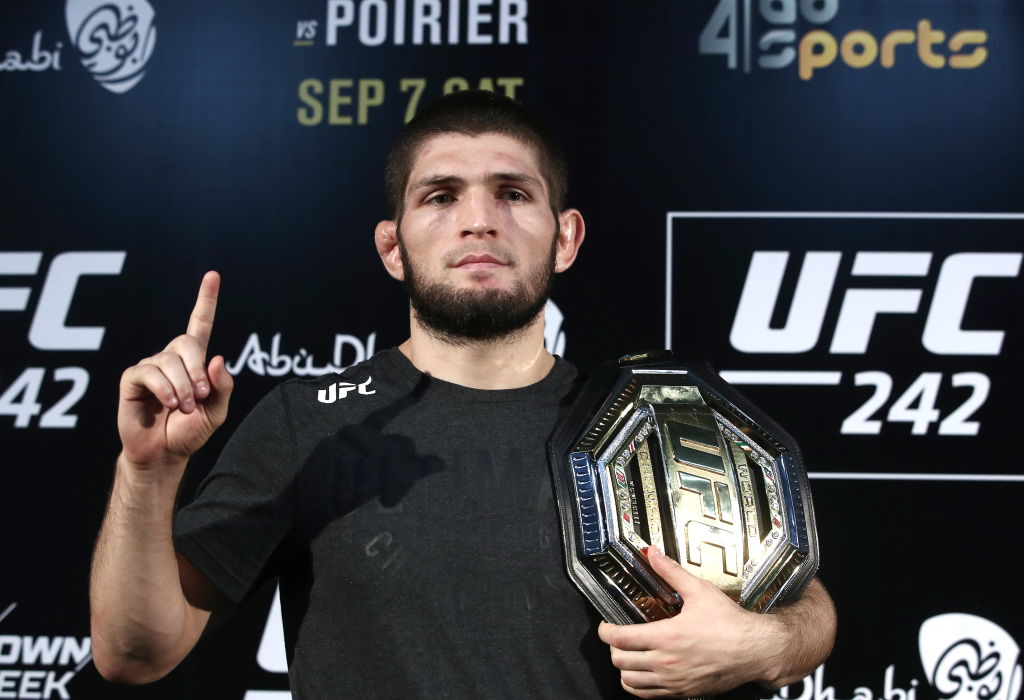 UFC 249 was set to be a blockbuster with UFC Lightweight Champion Nurmagomedov set to take on Tony Ferguson. The event, scheduled for April 18 at Tachi Palace Hotel & Casino in Lemoore, California, was eventually postponed due to the coronavirus outbreak. But, sometime earlier, Nurmagomedov, who was training in Russia, informed the UFC powers that be that he was on lockdown and unable to leave the country.
According to talkSport, Nurmagomedov stated on social media: "Currently, I am in Dagestan and I am training and preparing every day, although I don't know what am I preparing for, because after we came to Russia, we also learned that the borders are going to be locked.
The Nurmagomedov-Ferguson jinx
Tony Ferguson brought a 12-win streak into the Octagon for the scheduled UFC 249 with an overall record of 25-3. In 2017, Ferguson won the interim UFC Lightweight Championship, defeating Kevin Lee.
A matchup between Ferguson and Nurmagomedov seems to carry a curse. The two were scheduled to fight in 2015, but the Russian pulled out citing injury. At UFC 196, Ferguson withdrew due to a lung issue. Ahead of UFC 209, Nurmagomedov was hospitalized before weigh-ins for issues related to rapid weight loss. And at UFC 223, Ferguson tore his fibular collateral ligament before the fight.
Khabib Nurmagomedov turns victories into millions
Learning combat sambo—a martial art which dates to the training of Russian military—along with judo, Khabib Nurmagomedov has risen through the ranks, amassing a net worth of $30 million. And while that pales in comparison to Conor McGregor's estimated $110 million, the man called The Eagle has millions more in his future.