Who Is Angela Simmons, and Is She Actually Khalil Mack's Girlfriend?
Khalil Mack, an outside linebacker for the Chicago Bears, has only been in the NFL for a few years, but became the highest-paid defensive player in NFL history when he was traded to the Bears by the Oakland Raiders in September 2018. Mack is still getting used to life in Chicago. And in addition to the change in scenery, Mack may be adjusting to another change: a new girlfriend.
Mack is reportedly dating reality TV star Angela Simmons. Ahead, find out who Simmons is — and whether she's really Khalil Mack's girlfriend.
Who is Angela Simmons?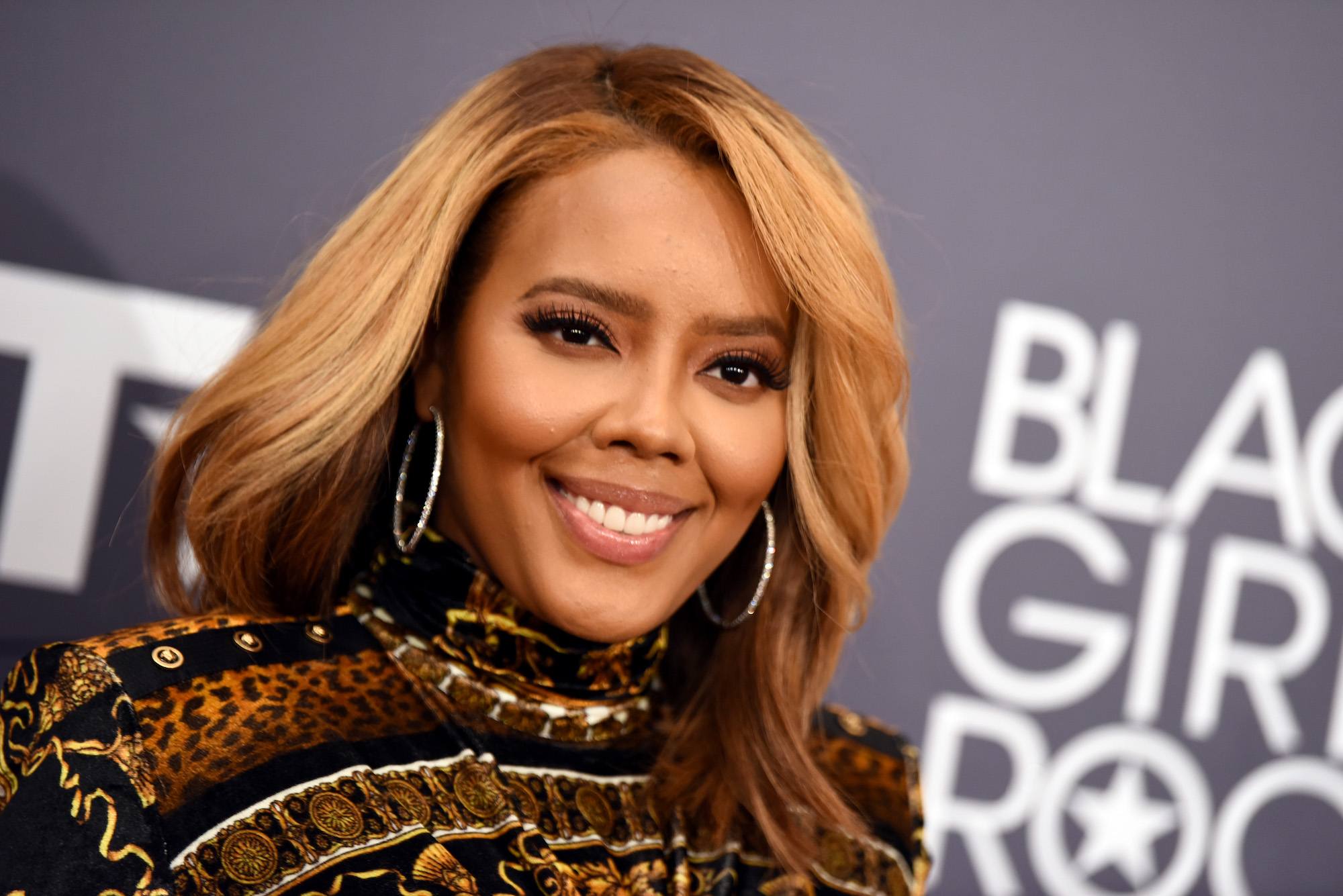 Several publications have claimed that Khalil Mack is dating Angela Simmons. The Express reports that the two were spotted together when Simmons visited Chicago, and were photographed at a mall. As The New York Times reported back in 2015, Simmons "is a daughter of the former Run-DMC rapper Rev Run (Joseph Simmons), and appeared, from 2005 to 2009, in the family's reality TV series Run's House on MTV."
She started faux-fur line, called Foofi, and created a fitness program called Built Not Bought. According to the Times, Simmons said that she often asks her dad for advice on both business and personal matters. "The best advice he ever gave me was, 'Do your best and forget the rest,' she said. 'That's something you can apply to any part of life. Today I did my best, so what else is there for me to worry about?"
She recently said she was ready for a relationship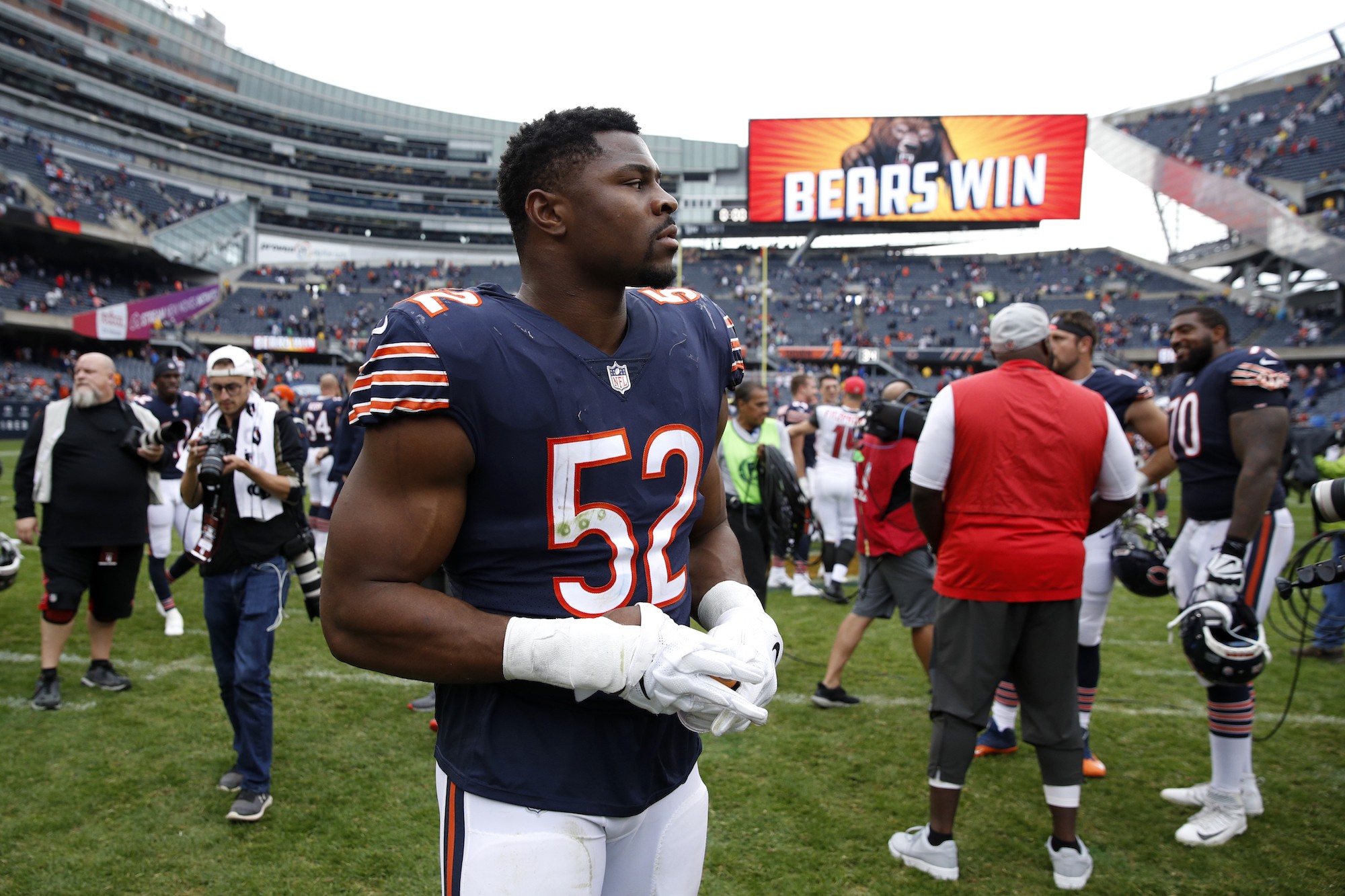 As Monsters & Critics reports, Angela Simmons recently said that she was ready for another relationship, after her split from Sutton Tennyson in 2017 (and the birth of the couple's son in 2016). The publication reported in August 2018 that Simmons didn't foresee becoming a single mother. But as she revealed on Growing Up Hip Hop, "Now, she's ready to find the man of her dreams or possibly just a man to date for now."
She moved to New York, consulted a life coach, and said that she planned to start dating again. Monster & Critics had reported that Simmons "struggled with the decision to leave Sutton and move on." As she said on an episode of Growing Up Hip Hop, "I tried, and I tried, and I tried, and I wanted it to work because the last thing I wanted to do was not be together with the person I had my child with."
Simmons likes being in the spotlight
The New York Times reported in 2016 that Growing Up Hip Hop, a reality series about the children of several prominent hip-hop figures, reveals that Angela Simmons and the other stars of the show "are all children of privilege, but they also crave the spoils of celebrity." (Contrast that with Khalil Mack, who didn't grow up with famous parents — his dad worked with troubled youth, and his mom worked as a teacher — and is often described as "modest.")
As the Times noted, "There remains a faint stigma of thirst attached to reality television — you're not likely to see the children of hip-hop's true elite in front of cameras." The publication explained, "Sean Combs's children don't appear on television, and neither do Will Smith's children, Jaden and Willow, though that show certainly would be fascinating and bizarre."
Mack is often described as 'humble'
12Up reports that Khalil Mack "is a famously humble and hardworking player." The Washington Post characterized the linebacker as a "soft-spoken QB destroyer." As the Post reported, "He's barely noticed after slipping through the doors: a quiet presence surrounded by noise, a figure so easy to ignore — on a weekday afternoon, that is — that lounging teammates barely look up."
Read enough news stories about Mack, and you'll find that people often describe him as soft-spoken, unassuming, friendly, and approachable. Inquisitr reports that if the rumors that Angela Simmons is Khalil Mack's girlfriend are true, they haven't been confirmed by either party. However, the two are reportedly following each other on Instagram, and it's not so hard to imagine the duo hitting it off.