Khalil Mack Trade: How Chargers Can Supercharge Defense With Jordan Davis
Just a mere weeks after the Los Angeles Rams won the Super Bowl, the "other team" in LA, the Los Angeles Chargers, have made a super move. The Chargers are acquiring Khalil Mack from the Chicago Bears. No, he's not the Mack of the past, but the Chargers now have the opportunity to build something special on the defensive side of the ball. The Chargers have pick No. 17 in the 2022 NFL Draft and they should have one particular player in mind: Defensive tackle Jordan Davis out of Georgia.
Let Justin Herbert do his thing on offense. It's time for the Chargers to go all-in on defense.
Defensive tackle Jordan Davis out of Georgia is a supreme athlete
Davis has risen up the draft boards ever since the 2022 NFL Combine, so there is a world in which he may not even be available for the Chargers at No. 17.
If there's a run on a different position — say edge rushers or receivers — Davis could drop to the Chargers, though, and if he's there…Tom Telesco needs to run the card up to Roger Goodell himself.
Think about it. Athletic marvels like Davis don't come around often. He's the guy you put at the front of the line getting off the bus so that the opposing team knows they're in for a fight. He checks in at an incredible 6-foot-6, 341-pounds but is anything but your typical space-eating nose tackle.
Sure, Davis is big and physical, but he's also freakishly athletic. He ran a 4.78 40-yard-dash at the NFL Combine, which had scouts and talking heads alike buzzing.
Davis is a supreme athlete. He's the type of player that Brandon Staley can plug in at nose tackle from day one and ask him to do much more than eat up double teams. He's the type of defensive tackle centers and guards have nightmares about. He's the type that's in the backfield before the quarterback even realizes he has the snap.
Heaven forbid he meets you in open space.
Davis would fit perfectly with Khalil Mack and Joey Bosa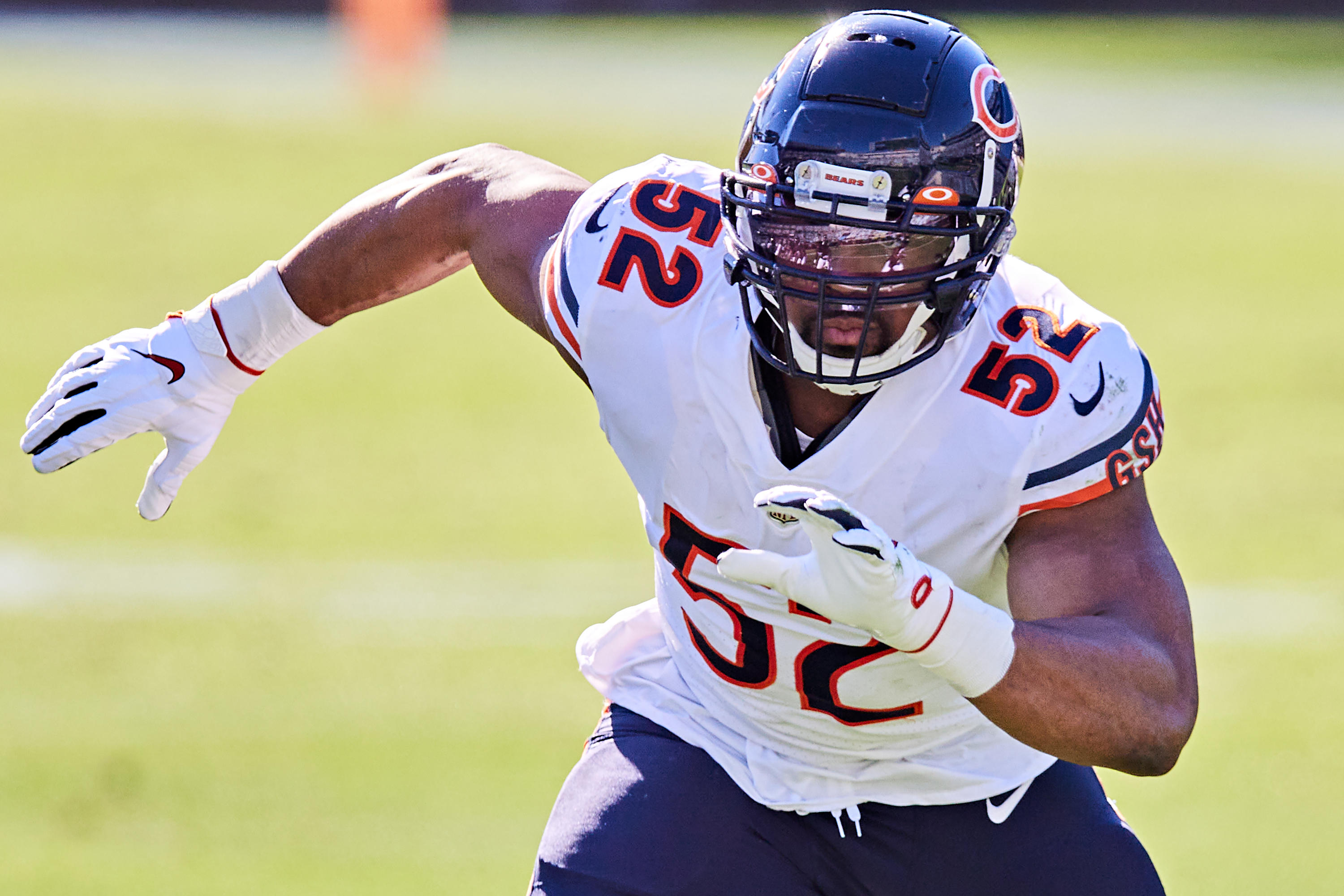 Imagine for a minute that you're a quarterback in the AFC West. Say…Russell Wilson, who just joined the Denver Broncos via a blockbuster trade.
Think about coming up to the line of scrimmage and looking across to see Joey Bosa (10.5 sacks and seven forced fumbles in 2021). On the other side of the defense from him is now Mack, who the Chargers acquired for a second-round pick and a sixth-rounder in 2023. That's not a half-bad package for a player like Mack. Sure, he's 31-years-old and no longer the force of nature pass-rusher he once was, but when he's healthy, he can still be a game-changer. Mack secured six sacks in seven games last season before losing the rest of 2021 to foot surgery.
Mack can't wreck an offense all on his own anymore, but he doesn't need to in LA. He'll have a ton of pressure taken off him with Bosa on the other edge, and now imagine what LA's defense will look like with a player like Davis in the middle.
If Mack and Bosa collapse the pocket, Davis can eat quarterbacks and running backs up inside. Conversely, he's quick and strong enough to blow up A and B gaps, which forces the ball outside and directly to either Mack or Bosa. If they can't clean it up, Derwin James sure will.
Especially if Linval Joseph leaves in free agency, having Davis in the middle would be massive for LA's defense. Even if Joseph stays, he's going to be 34-years-old and having a player like Davis waiting in the wings and rotating in could be invaluable for the Chargers.
The Chargers would be wise to load up on defense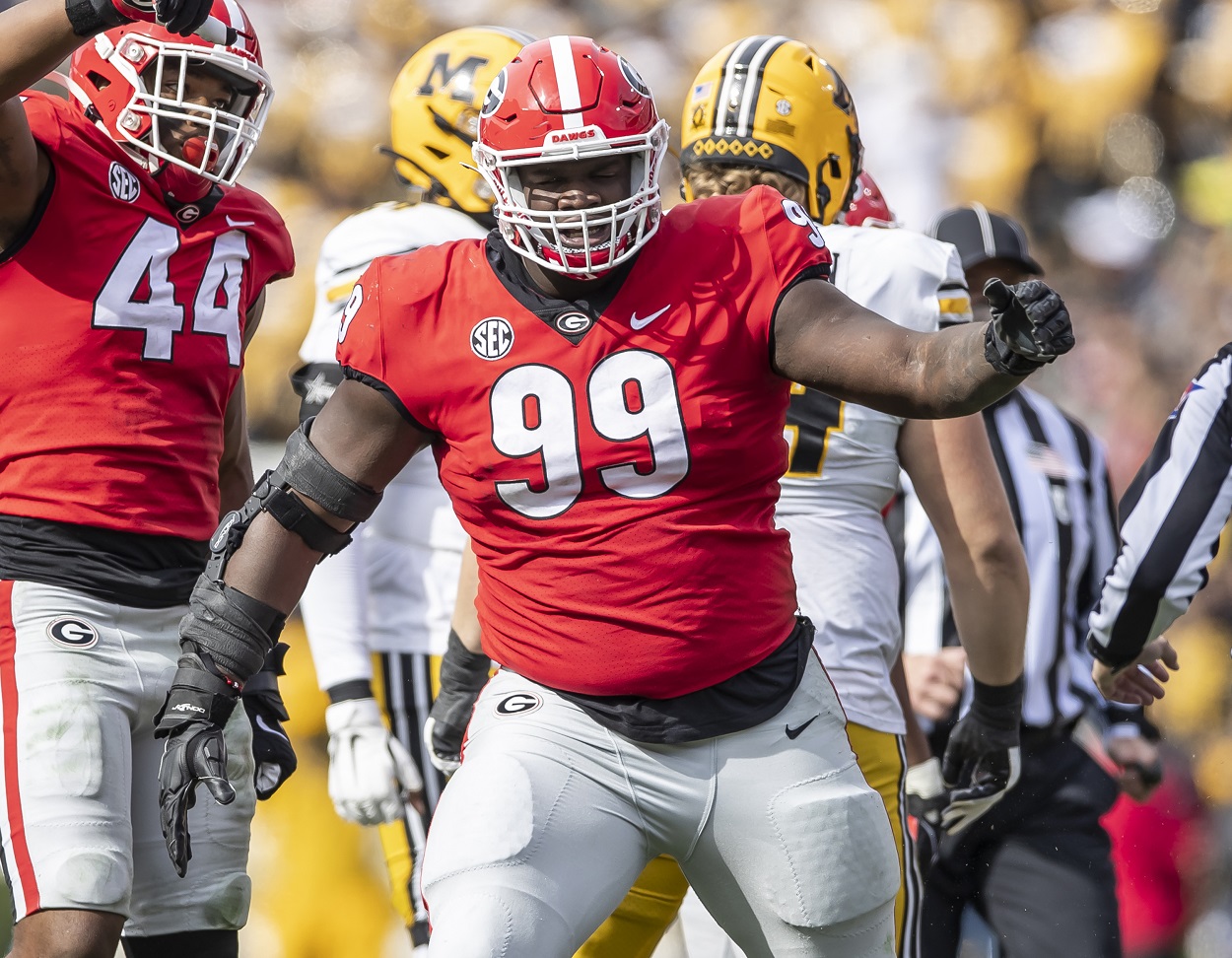 LA has a few advantages baked-in on offense. First and foremost is Herbert, who's trending to be a top-five to top 10 quarterbacks league-wide. Austin Ekeler is a crafty veteran but still one of the best in the game at his position. Herbert also has an explosive wide receiver crew highlighted by Mike Williams and his fresh new contract (three years, $60 Million with $40 million guaranteed).
The Chargers will be just fine, if not great, offensively.
Where they really need to focus this offseason is on defense, and that process was started with the trade for Mack. The next step should be drafting Davis if he's there for the taking. From there, Staley (a defensive-minded head coach, remember) can get cooking.
There are going to be a ton of shoot-outs in the AFC West in 2022 and beyond. It's now a division that features Patrick Mahomes, Russell Wilson, Derek Carr, and Herbert. Two of those quarterbacks are future Hall of Famers, and Herbert could have a chance to be the third when all is said and done.
Points will be scored in the AFC West. That's about as easy as a guarantee one can make. All that means, though, is that building a defense that can at least tilt the field every now and then has become extremely important.
Mahomes and Wilson will get theirs, but it's safe to assume that the team that can slow down and even turn over the quarterback from time to time will be the team that comes out of the division when all is said and done.
And to that point, the Chargers are in a great spot. They'll be sitting pretty and may even perhaps have an advantage in the AFC West if they're able to draft Davis.
Again, if he gets the opportunity to do so, Telesco needs to be running up to that podium.
Stats courtesy of ESPN and Pro Football Reference. Contract information via Spotrac
RELATED: Georgia Bulldogs: Jordan Davis and the 5 Best NFL Draft Prospects