Kirk Cousins Gets Welcome Message From Vikings HC Mike Zimmer: 'Keep Going For the Jugular'
Dak Prescott, Patrick Mahomes, Justin Herbert, Lamar Jackson, and Aaron Rodgers are just a few of the star quarterbacks in the NFL this season. However, Minnesota Vikings signal-caller Kirk Cousins has somehow flown under the radar up until this point.
The Vikings are not only fighting for a spot in the NFC playoff pictures, but Cousins has played terrific and just isn't getting talked about enough. Well, head coach Mike Zimmer is all in on his quarterback's stellar play and wants him to keep on playing with his aggressive mindset.
Kirk Cousins is playing at a high level this season
When discussing the list of Pro Bowl-caliber quarterbacks this season, Cousins gets overlooked. However, he has thrown for 2775 yards with 21 touchdowns and only two interceptions before the San Francisco 49ers matchup.
Yes, Cousins has been a rock this season and is keeping the Vikings' playoff hopes alive. Against the Green Bay Packers last week, Cousins delivered with three scores and 341 yards to upset Rodgers and company.
The Vikings quarterback is top 10 in passing yards and touchdowns and is taking care of the football. He is playing aggressively and the Vikings are reaping the benefits of it.
Can he continue to play at this level? Zimmer sure hopes so, and he encouraged Cousins to continue his aggressiveness.
Mike Zimmer urges Cousins to play aggressive as the Vikings keep pushing for a playoff spot
After the victory over the Packers, Zimmer raved about his quarterback repeatedly. But, he delivered one strong message that makes it seem like Cousins won't slow down anytime soon (h/t Nick Shook of NFL.com).
"I want (Cousins) to keep doing it like he's doing it. He can't second-guess himself. If he throws an interception, that's life. But you keep going for the jugular. It's going to open up a lot of other areas in the running game. It's going to open up other players."

Mike Zimmer on Kirk Cousins stellar play
Zimmer put it perfectly. The outstanding play of Cousins has opened up running lanes and made life easier for Dalvin Cook. Moreover, Adam Thielen and Justin Jefferson have benefited from the play of the Vikings quarterback.
Cook is on his way to over 1000 yards, and both Jefferson and Thielen should blow past 1000 yards on the year. Cousins has quietly silenced the doubters to start the year and his aggressiveness is a significant key if the Vikings want to make a postseason run.
The Vikings playoff spot is obtainable, especially if Cousins can continue to dominate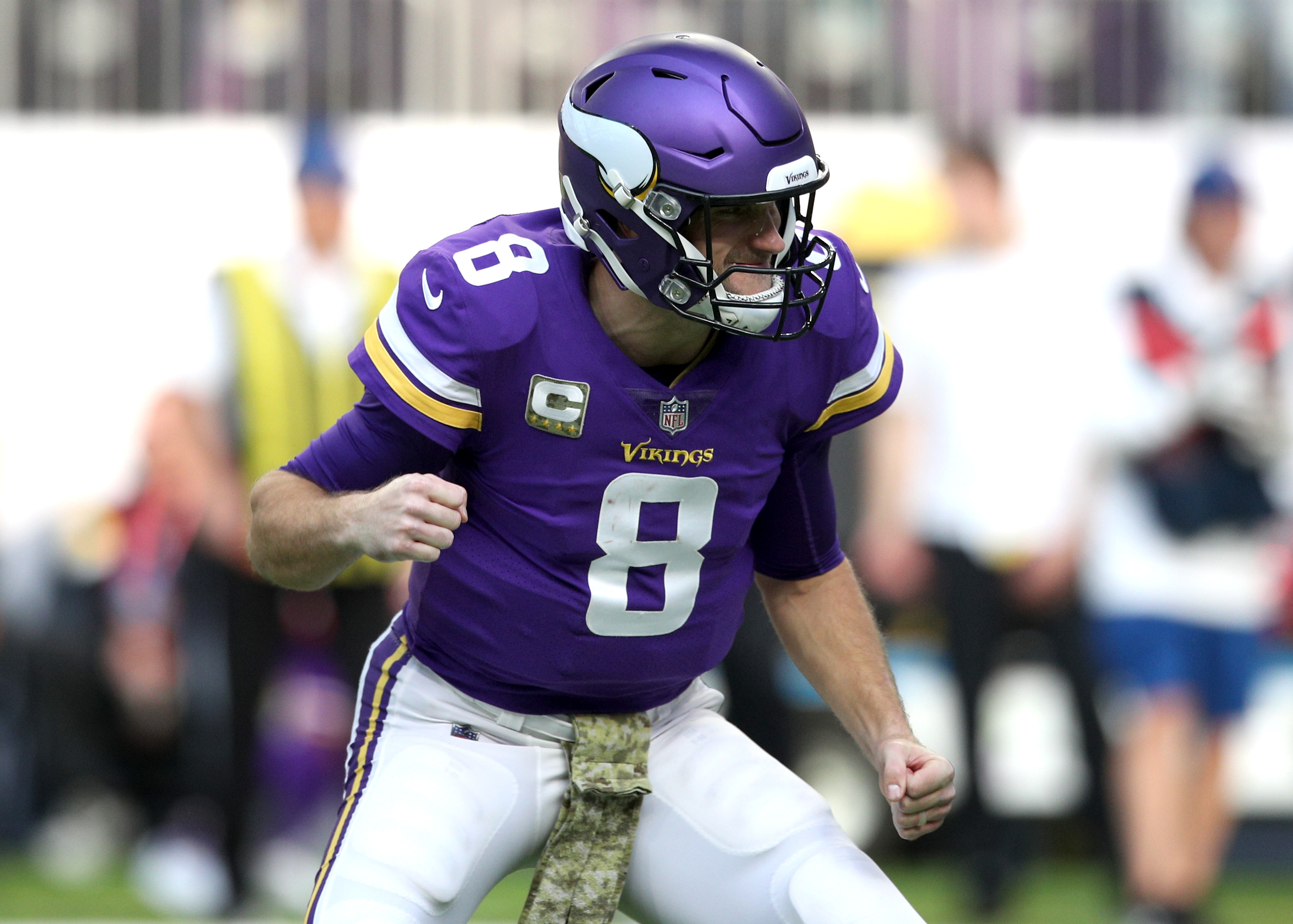 Before taking on the 49ers, the Vikings held the sixth seed in the NFC playoff picture. With the New Orleans Saints, Carolina Panthers, and Philadelphia Eagles looking inconsistent, there is a clear path for the Vikings to snag a Wild Card spot.
The Detroit Lions, Pittsburgh Steelers, and Chicago Bears are the three games after the clash with San Francisco, and all three are winnable games.
Zimmer's squad then faces the Los Angeles Rams and the Packers again before rounding things out with the Bears in Minnesota. If Cousins can continue to play at this high level, the Vikings can not only grab a playoff spot but perhaps enter as one of the most dangerous offenses in the NFL.
Stats Courtesy of Pro Football Reference