Klay Thompson Injury History: When Was the Last Time the Golden State Warriors' Star Played in an NBA Game?
Klay Thompson is expected to make his long-awaited return from injury as soon as this weekend. The Golden State Warriors might already be on a path to another NBA championship, and getting Stephen Curry's fellow Splash Brother back will only make the Dubs more dangerous.
But how long has it actually been since Klay played in an NBA game?
The short answer? A long, long time.
The Golden State Warriors are already the best team in the NBA
Through 36 games, Golden State has the best record in the league at 29-7. The Dubs are 17-3 at home and are sixth in the NBA in scoring at 111.3. That's a drop from No. 1, where the Warriors sat for most of the early part of the year.
Golden State is third in the league in field-goal percentage (47.3) and fourth in 3-point percentage (37.0) despite attempting the third-most shots from deep this season.
The team is humming along offensively as expected, also averaging 28.4 assists per game, good for second in the league, just 0.1 behind the San Antonio Spurs. Ball movement, ball movement, ball movement.
Golden State has also been No. 1 in defensive rating all season and remains in that spot with a rating of 102.2.
Curry is breaking just about every 3-point record known to humankind, averaging 27.2 points a night, and is hitting 39.3% of his league-leading 13.4 3-point attempts per game.
Thompson is about to provide an added boost — one that, arguably, the Warriors don't even really need. Still, Golden State has to be excited to get its star shooting guard back.
But when was the last time it had Thompson on the floor?
Klay Thompson's injury has kept him out of game action since 2019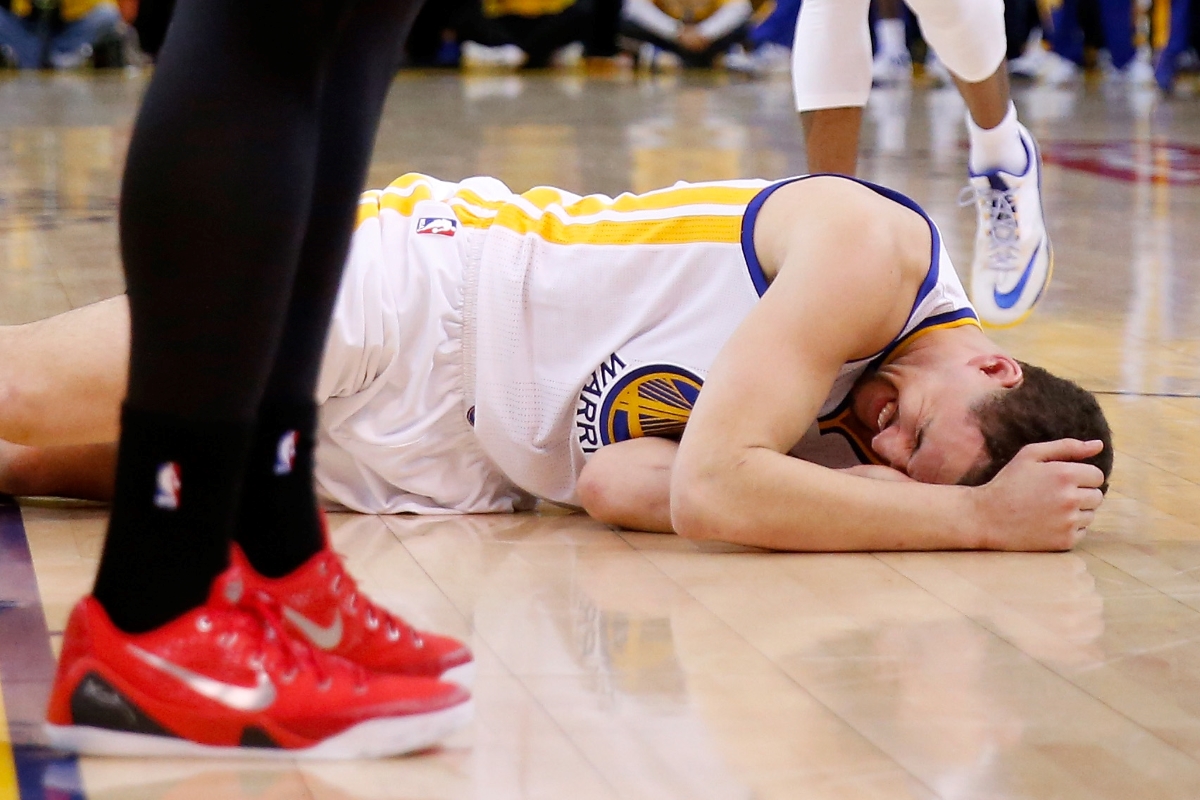 June 13, 2019, to be exact. If Klay returns on Sunday, as has been rumored to be the case according to ESPN, he won't have played in an NBA game in 941 days.
Or two years, six months, and 27 days. Or 30 months and 27 days.
Whichever way you shake it, the Washington State product hasn't seen game action in a long, long (long? long?) time.
Warriors head coach Steve Kerr sure sounds optimistic, though, saying via ESPN, "We could sense it on the road trip last week he was real excited. He's in a great place mentally, physically, and spiritually."
"We are looking forward to getting Klay back," Thompson's teammate Draymond Green added. "That takes this team to another level."
Another level, to be sure. But, as Green also noted, after he missed more than two calendar years, Golden State will have to be careful with Thompson's integration.
"We are extremely excited about that, but nobody is expecting it to just be seamless," he said. "You want to try to make it as seamless as you possibly can, but there is no way to guarantee that."
A healthy Thompson will push the Warriors to another level
With his team already in the top five in the NBA in shooting, Killa Klay should be able to ease himself in at his own pace. After nearly 1,000 days off, easing in will be a requirement.
Thompson has already returned to practice, and according to Kerr via NBCSports, he and his fellow Splash Brother haven't missed a beat.
"There were possessions where they were feeding off each other," Kerr said of Thompson and Curry. "It was fun to see. It's been over two years. Those guys have such a history together, and so for me, it was just fun to sit back and see them smiling on the court together."
The duo is smiling on the court before the five-time All-Star has even returned to the starting lineup.
Imagine how much smiling there will be if or when he returns to peak form.
Even scarier for the rest of the league: Imagine how much smiling there will be if Klay hits his stride again and the Warriors are holding up another Larry O'Brien Trophy in July.
All statistics, unless otherwise noted, courtesy of NBA.com.