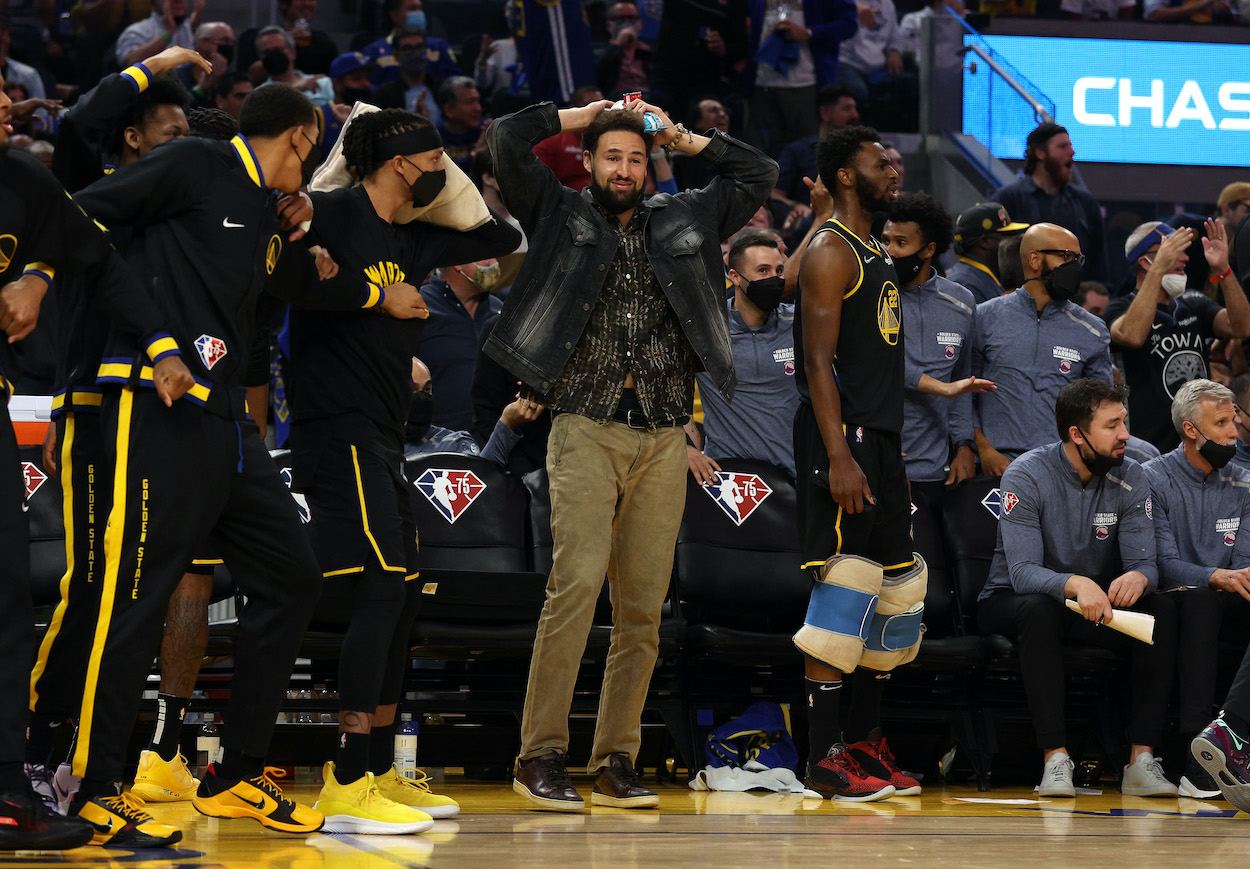 Klay Thompson Tells Warriors Fans Exactly What They Want to Hear in 3 Simple Words
Klay Thompson hasn't played for the Warriors in more than two years, but his recent comments on his recovery might hint at a return to the court soon.
Golden State Warriors fans are loving life right now thanks to the team's 7-1 start to the season, and they're about to be loving it even more when Klay Thompson eventually makes his long-awaited return to the court. There's still no definitive timeline on Thompson's return, but he just offered a revealing hint with three simple words.
Klay Thompson hasn't played for the Warriors in more than two years
The last time we saw Thompson in a Warriors uniform was all the way back in 2019. In Game 6 of the NBA Finals against the Toronto Raptors, Thompson went down hard and tore his ACL, which caused him to miss the entire 2019-20 season.
Thompson was on pace to return the following year, but he tragically tore his Achilles a week before the season opener. It was a crushing blow for Thompson and the Warriors, and he went on to miss his second straight season due to injury.
"It sucked. It was like the darkest days of my life really," Thompson told NBC Sports about his torn Achilles. "It's because I love basketball so much. It's my source, really. Just like the ocean, basketball has been my source since I was a child. That was a big test of my mental health, I learned a lot about how to stay mentally healthy through my rehabs. If there was a silver lining, that was it."
After more than two years away from the court, Thompson is finally close to getting back out there with his Warriors teammates.
Thompson's three-word message is exactly what Warriors fans want to hear
We haven't heard much from Thompson's camp lately about a possible return date, but he sounds ready to get back on the court soon. During the Warriors' game against the New Orleans Pelicans on Friday night, the shooting guard spoke to the ESPN broadcast and sent a three-word message every Dub Nation fan will love to hear.
I'm feeling great.

Just working every day like I have been the last two years, and I'm playing 3-on-3 and I'm pretty much just getting back into that tip-top game shape.

Klay Thompson
Thomson also conducted the interview while pedalling on a workout bike on the sidelines, so it's safe to say he's eager to get back in the action. Golden State fans are just hoping that day is coming soon.
"I really miss the winning"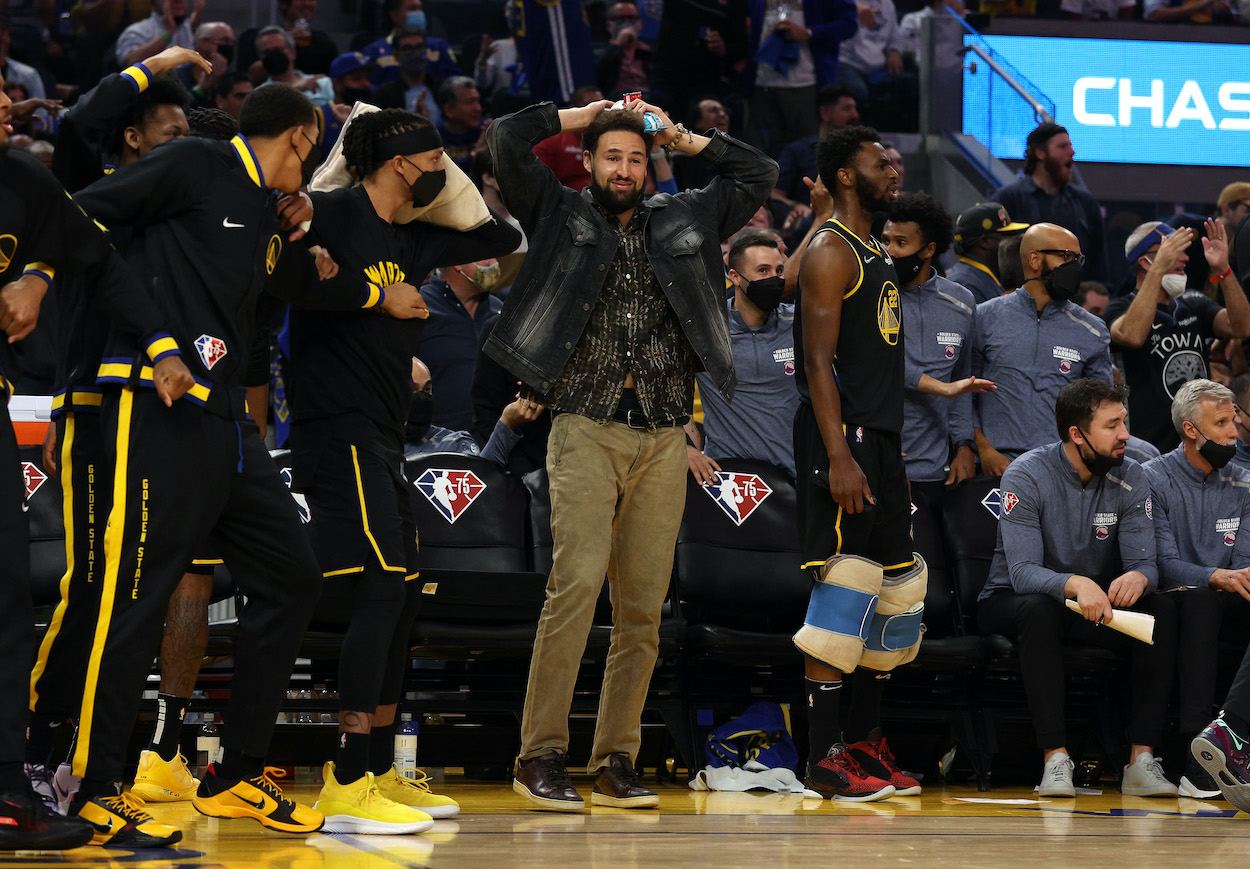 Thompson understandably misses being able to suit up every night and play alongside Stephen Curry, but he said the thing he misses the most is walking off the court victorious.
"I really miss the winning," Thompson told ESPN. "I miss playing in front of the fans and then just playing basketball. I really love what I do, I always have since I was a kid. I think these last two years have given me a great sense of appreciation for the work it takes to be great. And my story is still being written, so I'm not satisfied with where my career is at. I still have many more chapters to write."
Warriors fans might need a defibrillator after hearing that.
Like Sportscasting on Facebook. Follow us on Twitter @sportscasting19.