Klay Thompson's Dad Calls out Warriors Fans Hoping for Lottery Pick
Few teams in NBA history have put together a run as successful as the Golden State Warriors over the previous five seasons. Stephen Curry, Klay Thompson, and Draymond Green led the charge as the Warriors set the standard for half a decade. But the Warriors have fallen on hard times recently and may need to shift to a rebuilding mode this year as they struggle.

Recently, some Warriors fans expressed optimism over getting a potential lottery pick. One of the player's fathers, Mychal Thompson, called them out for it.

The Golden State Warriors' historic run
For five straight seasons, the Golden State Warriors qualified for the NBA Finals every year. Here were their results:
2014-2015: Defeated the Cleveland Cavaliers
2015-2016: Lost to the Cleveland Cavaliers
2016-2017: Defeated the Cleveland Cavaliers
2017-2018: Defeated the Cleveland Cavaliers
2018-2019: Lost to the Toronto Raptors
In today's era of multiple rounds of playoffs with more teams than ever, it's highly rare for a team to make the Finals in back-to-back seasons, much less in five consecutive seasons. The Warriors accomplished a feat not likely to be equaled any time soon. At their height, they had numerous talented players, including Steph Curry, Draymond Green, Klay Thompson, Kevin Durant, DeMarcus Cousins, Andre Iguodala, Andrew Bogut, and Shaun Livingston.

They had one of the greatest dynasties in NBA history, rivaled by only the 1950s and 60s Celtics, mid-80s and early 2000s Lakers, and the 1990s Bulls.

Why the Warriors' run is over…for now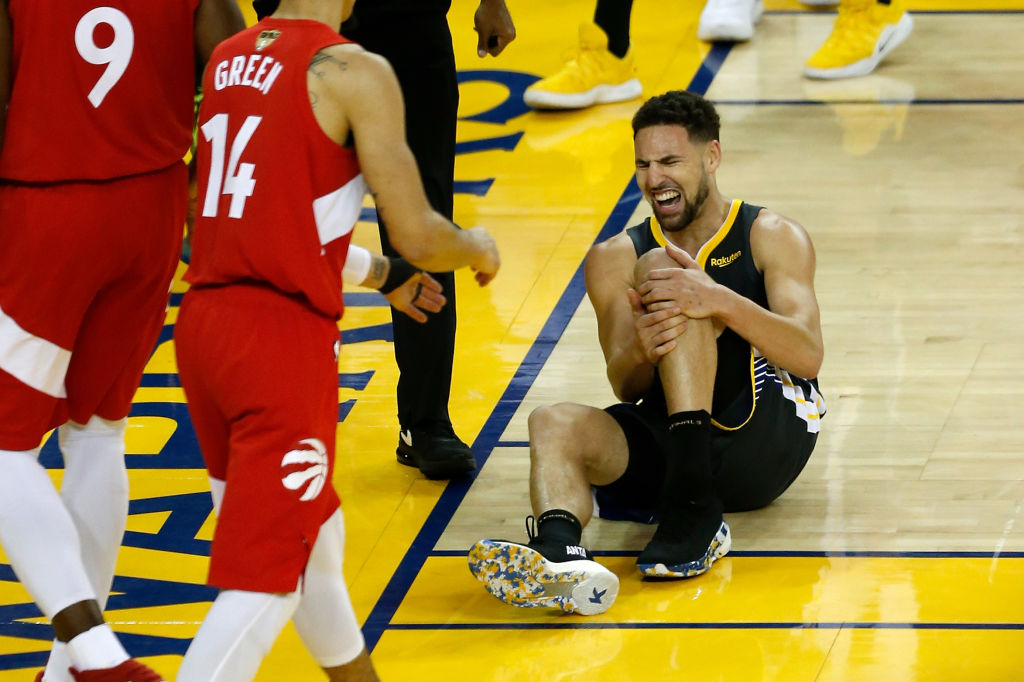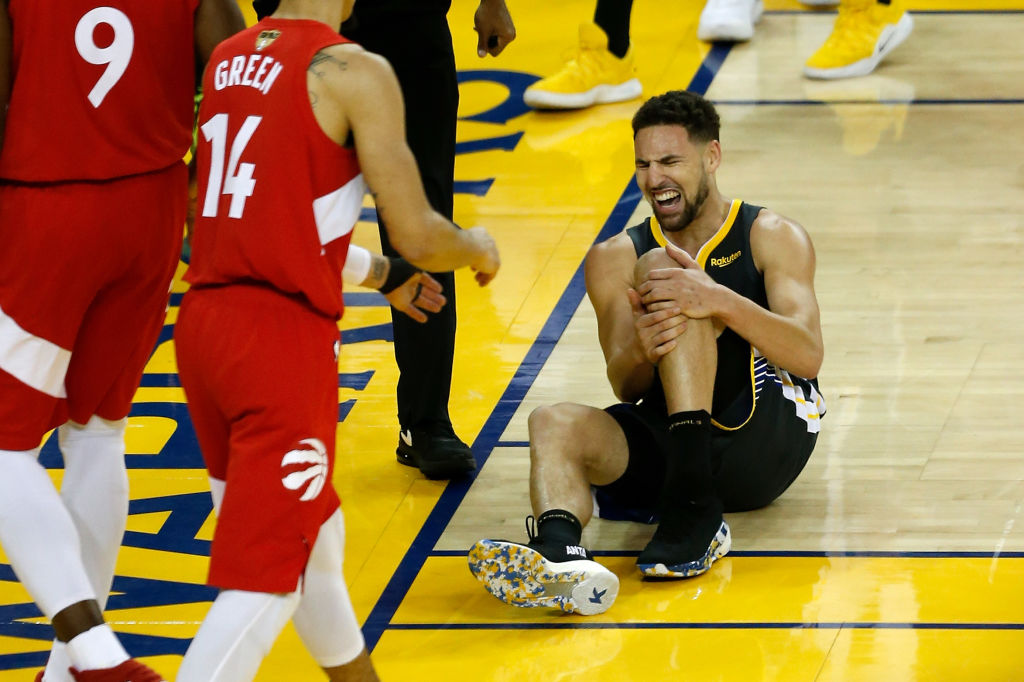 The Warriors' dream run was almost incomprehensible based on how good the team was for as long as they were. But all dreams eventually end, and this is the year in which the Warriors finally woke up.
Consider this run of unfortunate events that have befallen the Warriors:
Durant, one of the league's best players, departed for the team via free agency. He signed with the Brooklyn Nets.
Thompson tore his ACL during the NBA Finals last season. According to head coach Steve Kerr, he'll likely miss the entire 2019-2020 season.
To free up cap room to trade for guard D'Angelo Russell, the Warriors traded Iguodala to the Memphis Grizzlies. Iguodala was a major contributor off the Warriors' bench.
Russell, Green, and Curry have all gotten injured early in the 2019 season, leaving the team with minimal elite talent left. They've struggled so far this season.

Why Mychal Thompson called out Warriors fans hoping for a lottery pick
In a Twitter poll, KNBR's Mark Willard asked his followers whether they'd prefer Golden State losing in the first round or getting a lottery pick. 115 Warriors fans answered, and 73% said they'd prefer the draft pick.

That didn't sit well with one Warriors' supporter: Mychal Thompson, former NBA great and father to Warriors' star Klay Thompson.

"That's crazy," Klay Thompson's father, Mychal Thompson, told Willard when asked about the results. "People forget where Draymond Green was drafted. Second round. You always play to make the playoffs, even if it means a first-round exit. And you trust that your scouting department can go out there and find a Tony Parker, find a Terry Porter, find a Gilbert Arenas. There's all kinds of talented players out there that you can find."

Thompson is absolutely right. The Warriors still have three great players in Russell, Curry, and Green. If they were to qualify for the playoffs, there's no reason to think they couldn't win in the first round. They may not have the same level of championship-caliber talent as in years past, but they still have All-Stars (provided they're healthy).

Bottoming out for a lottery pick is not in the Warriors' best interests. If they can get all their talented players (save Thompson) back for one more run, they may be able to sneak in as a seventh or eighth seed. Once they're in, anything can happen.