Kliff Kingsbury Can't Be Trusted to Lead Arizona Cardinals to Big Game Victory
Arizona Cardinals head coach Kliff Kingsbury runs a fun offense and he's a young and hip face of the franchise. Fresh off a loss to the Los Angles Rams on Monday Night Football, though, serious concerns should be raised about his ability to win a big game.
The Cardinals have lost the No. 1 seed in the NFC, but they'll still be a playoff team. The question for Arizona now is this: Can Kingsbury win a big game?
He's yet to answer that question as a coach, and that's honestly terrifying for the Cardinals as the playoffs approach.
Kliff Kingsbury has no past history of winning big games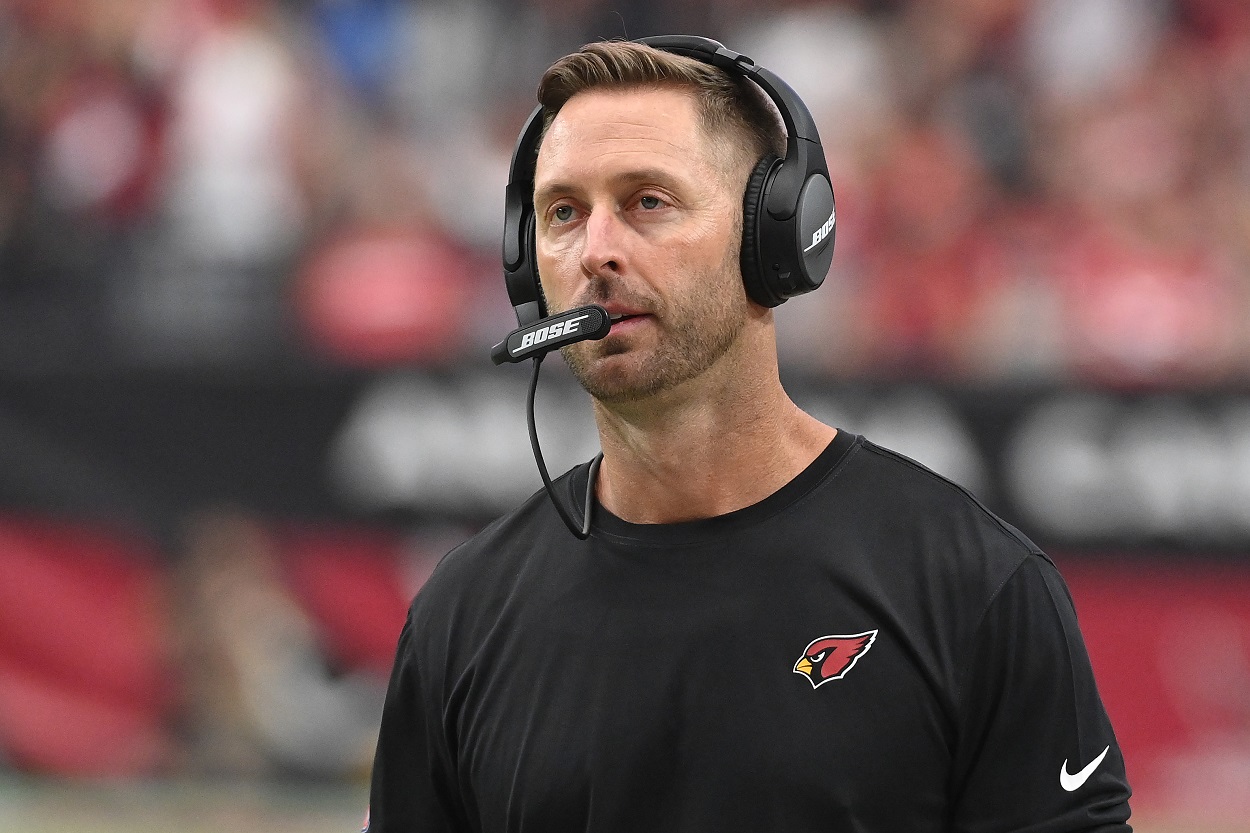 Kingsbury's hiring was frankly somewhat of a head-scratcher. He had just been fired as Texas Tech's head coach after six seasons with the Red Raiders. He was known for orchestrating one of the most explosive offenses in college football, but Kingsbury's teams were all flash and little substance. The Red Raiders were fun to watch, but he went 35-40 as a head coach and was bowl eligible only three times, with a 1-2 record in bowls.
Kingsbury's biggest win was arguably a Holiday Bowl win over Arizona State in his first season. Other than that, Texas Tech finished with a record under .500 in four of his six seasons in Lubbock.
He was underwhelming as a head coach but made sense as an offensive coordinator for USC. As an offensive coordinator, he could be elite. That's why the Trojans hired him after Texas Tech canned him, but then the Cardinals made him an offer he couldn't refuse a few weeks later. Of course, he took the job. Being a head coach in the NFL far surpasses being a coordinator in college, no matter how undeserving of that job, on paper, that you are.
Despite boasting an explosive offense and one of the most dynamic players in the game in quarterback Kyler Murray, Kingsbury went 13-18 in his first two seasons as an NFL head coach. Arizona, now at 10-3, has been good so far this season, but Kingsbury's track record does raise some significant concerns.
That's especially true after the Cardinals dropped a big game to LA at home, losing control of the NFC's top seed in the process.
Kingsbury has limited experience coaching in a playoff atmosphere.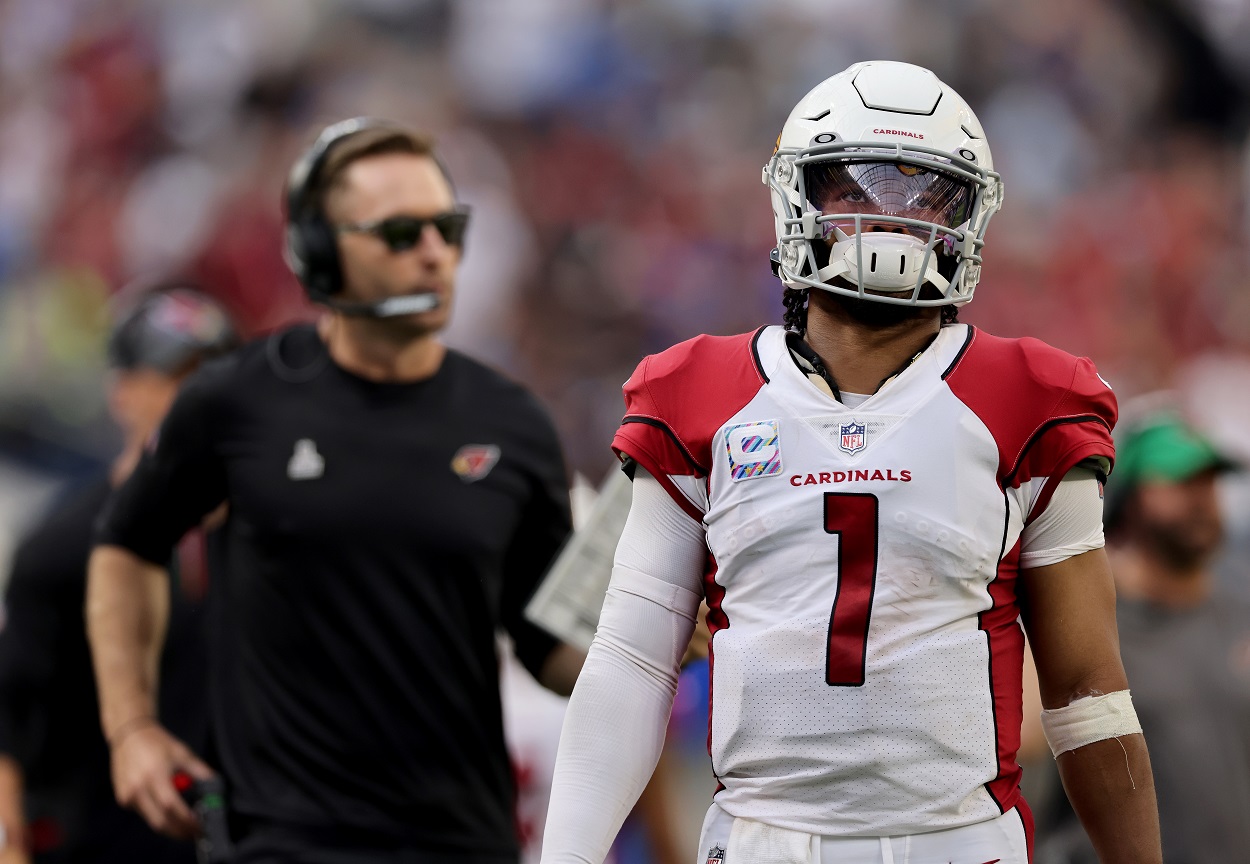 The biggest win in the Kingsbury era of Arizona football is arguably the Cardinals' Week 4 win over the very same Rams they lost to on Monday night. LA was red-hot at the time and looked like an early-season Super Bowl contender. The Cardinals walked into SoFi Stadium and stunned the previously undefeated Rams, 37-20.
It was an impressive moment from the Cardinals and it solidified them as a contender in the NFC. The problem is, that feels like the high water mark of the season right now.
On Thursday Night Football at home against a depleted Green Bay team down multiple starters, including Davante Adams, the Cardinals were frankly dominated by the Packers. The final score was 24-21 in favor of the Packers, but that score makes the game look a lot closer than it really was. Kingsbury didn't have many answers going up against a coach also in his third year, Matt LaFleur.
As an aside, consider the fact that LaFleur is 38-11 in his three seasons in Green Bay and he's taken the Packers to two-straight NFC Championship games. His team also just control of the No. 1 seed away from Arizona. Kingsbury is 23-21-1 over the same time period.
Arizona's next big chance to prove itself at the top of the NFC was this Monday night game against the Rams, and the Cardinals blew it. Not only did Murray not throw a touchdown pass, but he threw two interceptions and almost threw a few more with the game on the line. The Cardinals allowed Matthew Stafford to go off for three touchdowns, and they had no answer for Cooper Kupp, who caught 13 passes for 123 yards and a score.
It was a big game for Kingsbury and the Cardinals, but they blew it.
Is that surprising at this point?
Kingsbury is in over his head amongst the top coaches in the NFL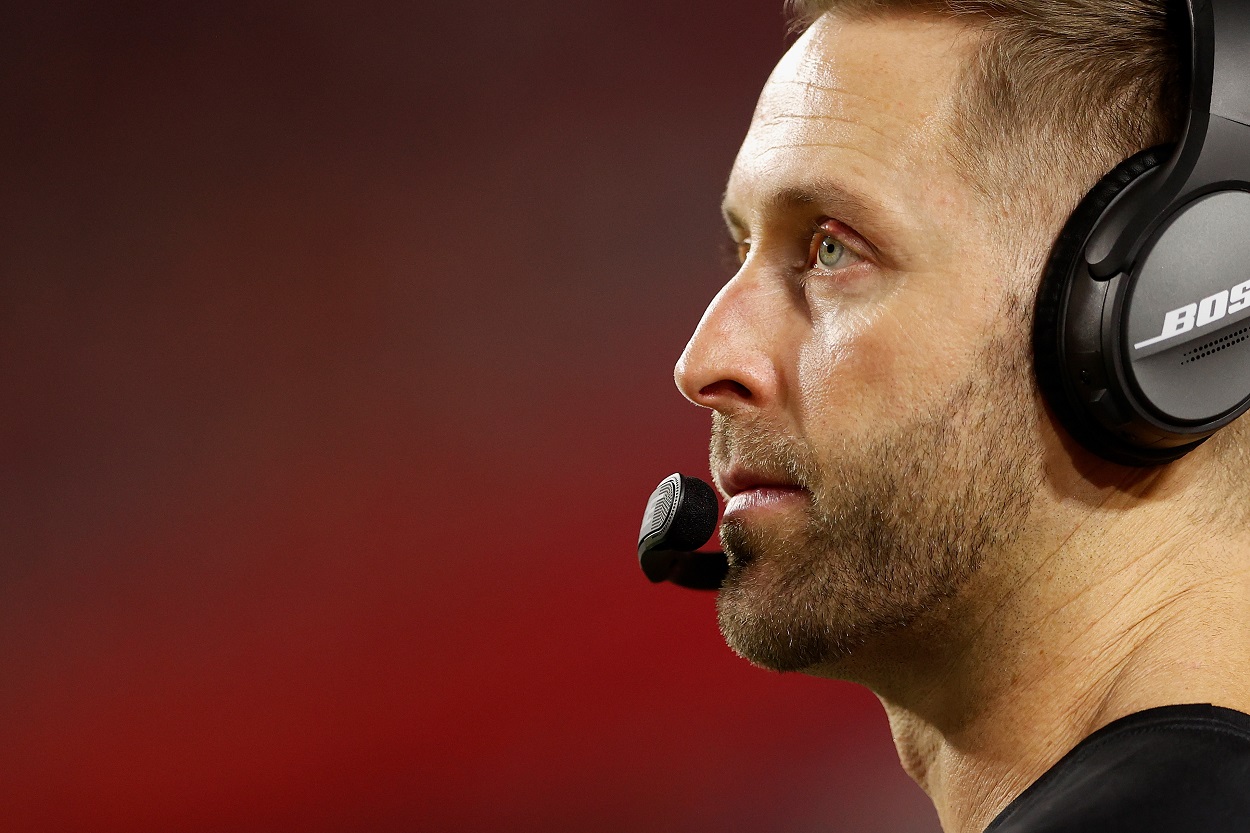 Kingsbury is getting a ton of credit for getting the Cardinals to 10 wins and in a position to make a playoff run. They'll make the playoffs on his third season, and that looks good on a resume, but does anybody really expect the former Texas Tech head coach to go into the NFC playoffs and out-coach the likes of Bruce Arians, Kyle Shanahan, Sean Mcvay, LaFleur, or even Mike McCarthy?
This is a coach who hasn't won a playoff game in his life. Furthermore, there's no proof that backs up his ability to go toe-to-toe in a big game.
What we do have is his performance in the fourth quarter against LA.
Facing a 4th-and-1 on the Rams 37, down 10 points with 5:24 to go, Kingsbury decided to call an all-fated run up the middle to James Connor rather than trust Matt Prater, one of the biggest legs in the NFL, to hit a field goal to make it a seven-point game. The Cardinals got stuffed and turned the ball over on downs. They eventually got the ball back and got those three points, but it came with 37 seconds to go in the game.
Yes, Arizona got back the onside kick and had a chance to tie it at the end, but Kingsbury absolutely mismanaged those final five minutes. Had he gone for the three points earlier in the game and then LA still punted on the next drive, the Cardinals would have gotten the ball back down just seven rather than 10, and they'd have much more clock to work with. Kingsbury essentially forced his offense to play an extra possession in order to have a chance, proving in the process that he was in over his head with McVay on the other sideline.
That was in a big spot on national television with the top seed in the NFC on the line. Should we expect anything to be different once the playoffs actually start?
Smoke and mirrors and flash and excitement are fine and dandy when you're trying to entertain a crowd. Those things don't win Super Bowls, though. Heck, they don't even win playoff games. Kingsbury's team is explosive, and it's flashy, but the Cardinals still have to prove that they can swim in the deep end and do something meaningful against the best teams in the league.
That sounds a bit like Kingsbury's run at Texas Tech, doesn't it? That's not a good thing for Arizona.
Stats courtesy of ESPN and Pro Football Reference.