Get to Know Jordan Chiles: 5 Facts About Simone Biles' Olympic Gymnastics Bestie on Team USA
Since she was 7, gymnast Jordan Chiles has dreamed about being an Olympian. When she burst onto the scene, Chiles' determination helped her become the 2018 Pacific Rim champion on vault and floor exercise and the 2018 Stuttgart World Cup bronze medalist in the all-around. Ultimately, her impressive performance at the U.S. National Gymnastics Championship earned her a spot at the Olympic Trials, where she finished third — effectively securing a spot on the Olympics team.
During her time in Tokyo, Chiles filled in on Team USA when Simone Biles withdrew from the team all-around event. With much of the focus often on her aforementioned teammate, Chiles sometimes fades into the background. Get to know her with these five fun facts.
1. Jordan Chiles is named after Michael Jordan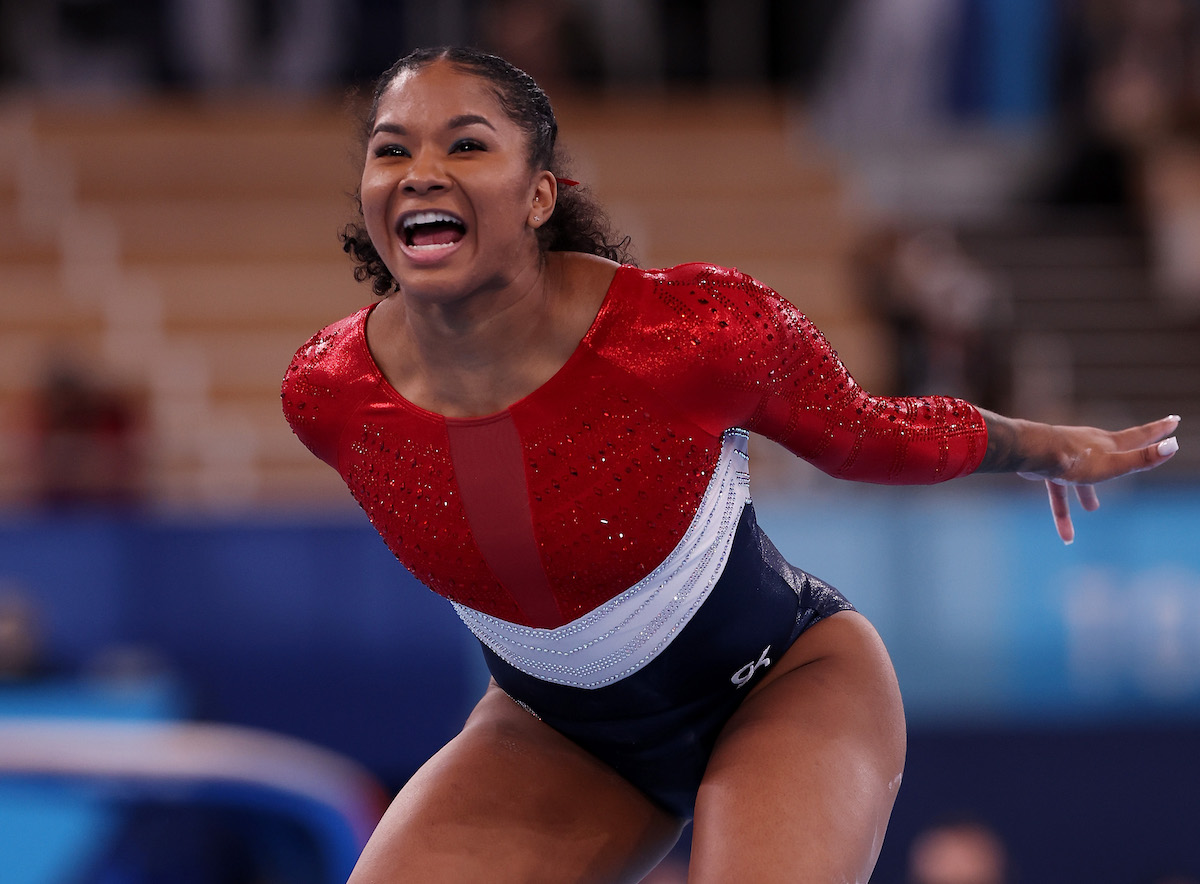 Chiles is the youngest of five children — and when she was born, her mom decided to give her a special moniker. Timothy and Gina Chiles took their love of sports to another level when they decided to name their baby girl after the great Michael Jordan. Maybe it's no surprise she's such a great athlete considering she's named after the greatest basketball player of all time.
2. Chiles trains in Texas with Simone Biles
Chiles grew up in Vancouver, Wash., and trained there her whole life. However, after placing 11th in the all-around at the National Championships in 2018, she considered quitting. Luckily, her good pal Biles stepped in. According to The New York Times, Biles suggested that Chiles come to Texas and train with her and her coaches.
After she graduated from high school, Chiles did just that. It's a decision that ultimately changed her life. The move helped renew Chiles' energy and drive, allowing her to make her first Olympics team.
3. Jordan Chiles started her own clothing company: Melanin Drip Clothing Co.
After the deaths of George Floyd and Breonna Taylor, Chiles struggled to come to terms with her feelings. She channeled her anger in a creative way, starting a clothing line with her parents. Melanin Drip Clothing Co. was launched as a way for Black women to embrace who they are. 
According to the apparel's website, Chiles states she wanted to "create apparel that speaks loud and honors our royal lineage." The clothing company sells shirts, hoodies, and other apparel with messages like "Beautiful Black & Brilliant" and "I love my hair. It is my crown."
4. Shawn Johnson was one of her idols as a child
When she was growing up, Chiles looked up to Shawn Johnson. The 2008 balance beam gold medalist had a similar build to Chiles — tiny yet muscular and powerful. Watching her win gold and silver in Beijing inspired Chiles and made her believe she could do that too. 
After the birth of Johnson's first child, Chiles took to Twitter to congratulate her and her husband. "11 years ago I waited in line as a little girl to meet you. One day your baby girl will know how much you inspired girls like me (with big muscles and power) to dream. Congrats @ShawnJohnson & @AndrewDEast."
5. Her mom wrote a children's book about her gymnastic journey
Gina Chiles wrote the children's book Dream Big Little Chick about her youngest daughter. Jordan's sister-in-law, Megan, illustrated it. The book starts out with Little Chick's birth and follows her as she figures out what she wants to be, trying new things along the way. Little Chick decides to become a gymnast and sets her sights on the Animal Olympics. 
While based on Jordan, the book's theme of dreaming big even when things don't go your way resonates with any little kid shooting for the stars.