Kobe Bryant Was Already Crushing the Spirits of Defenders in His Summer League Debut: 'He Was a Kid and I Was a Man, but He Was Better'
Kobe Bryant had a rough rookie season with the Los Angeles Lakers. Unsurprisingly, the 18-year-old's confidence in himself outweighed his ability to play against seasoned NBA vets. Twenty-five years later, we're well aware of what Kobe Bean would become, but in 1996, The Mamba himself was probably the only person on the planet who knew what would eventually happen.
Still, there were signs. Bryant may not have played significant minutes or scored 25 points a night in his debut campaign, but he sure made his presence felt during his first NBA Summer League.
Kobe Bryant struggled during his rookie season
It gets lost in the shuffle — understandably so — but Kobe didn't take the league by storm his rookie year. Allen Iverson was the No. 1 pick in the 1996 draft and won that season's Rookie of the Year Award.
The first-team all-rookie squad in '96 was AI, Stephon Marbury, Shareef Abdur-Rahim, Marcus Camby, and Antoine Walker.
Bryant was named second-team all-rookie alongside Ray Allen, Kerry Kittles, Travis Knight, and Matt Maloney.
The Lower Merion grad played only 15.5 minutes a night as an 18-year-old and averaged just 7.6 points. He shot 41.7% from the floor and averaged fewer than six shot attempts (that sure changed).
There were glimpses of what could be, but Kobe wasn't able to put it all together right from the regular-season jump.
Before the regular season, though — even before his first official training camp with the Lakers — Bryant put on a show that gave the teams who passed on him in the draft immediate second thoughts.
Kobe's first summer league was a bad omen for NBA defenders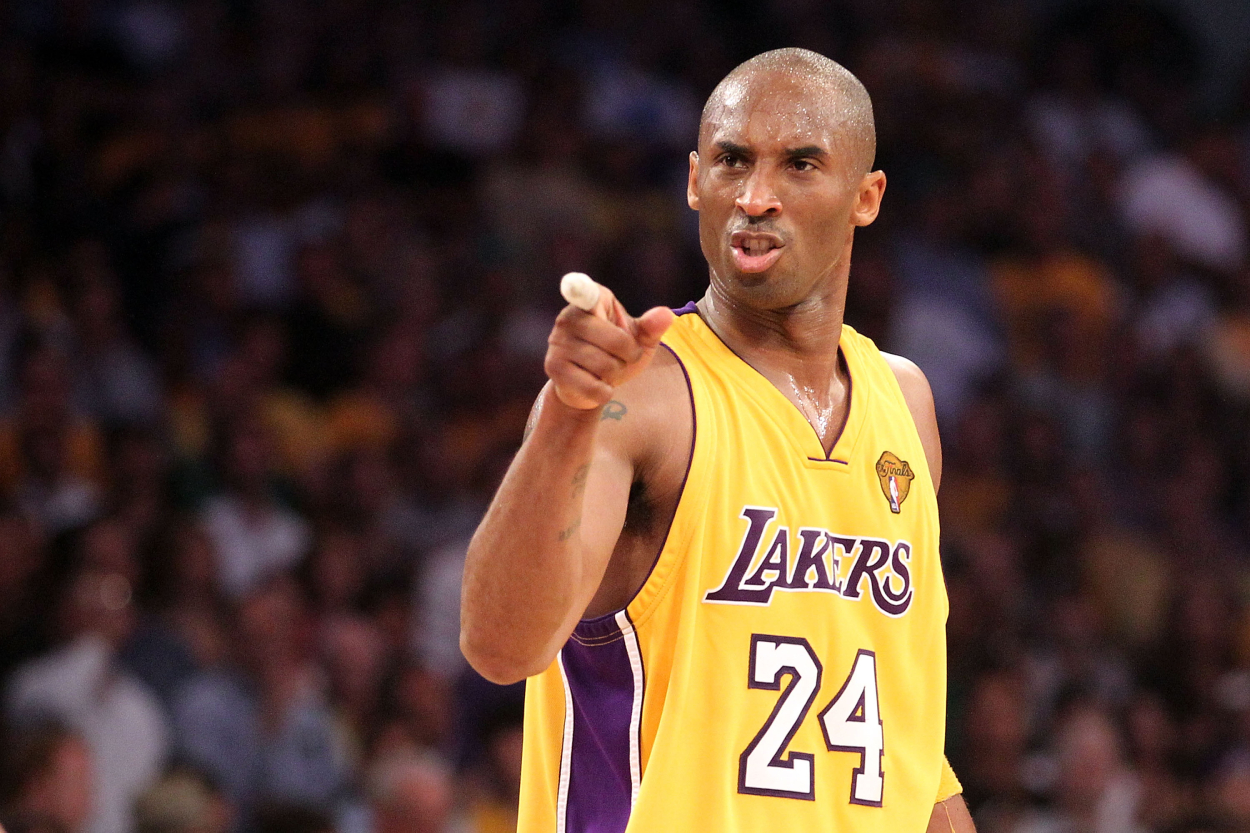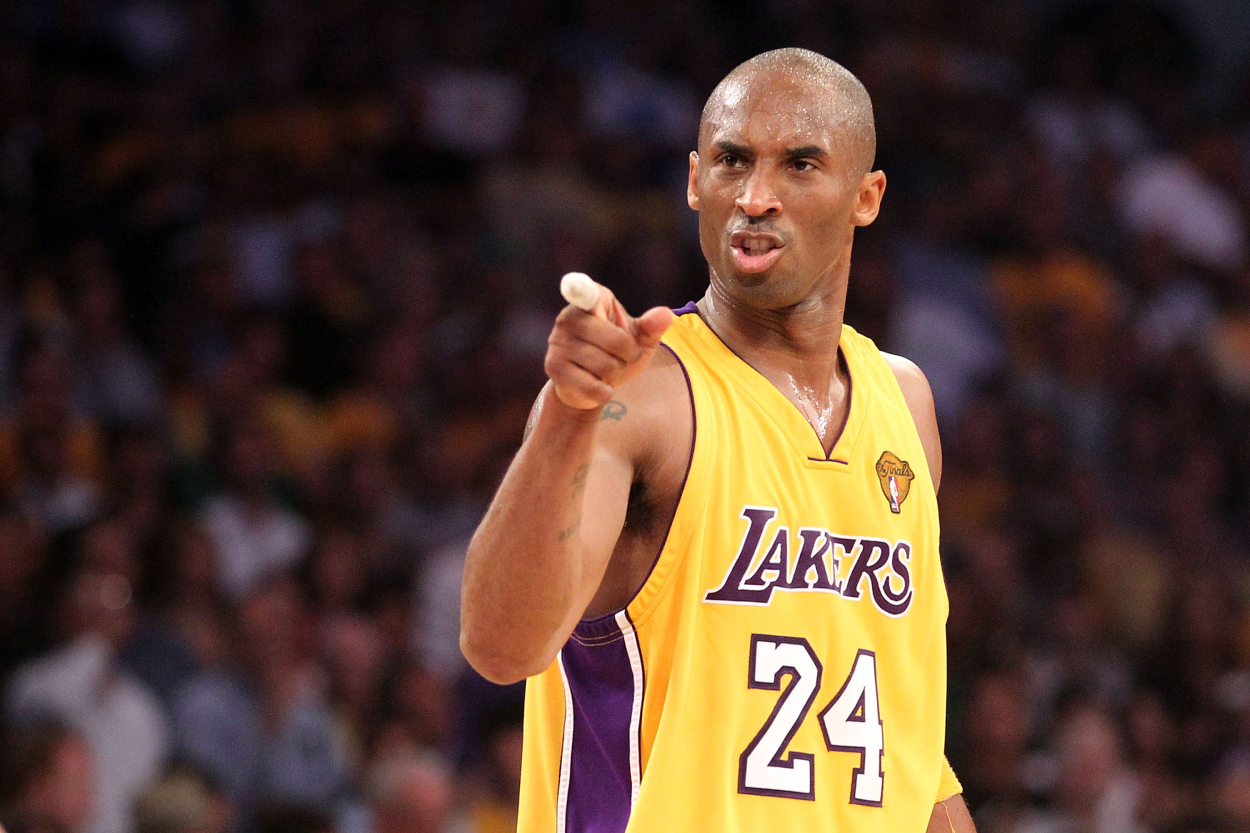 There was plenty of hype surrounding this teenage guard who had the guile to think he could play in the NBA a season removed from playing against high school kids.
Some were curious, some were excited, but the other players trying to make a roster during the 1996 NBA Summer League were ready to pounce on Bryant and show him what real basketball looked like.
Kobe scored 27, 22, and 15 points during his first three exhibition games. Then he took on the Phoenix Suns' summer league squad, and a switch flipped.
The future Hall of Famer dropped 36 points on 9-of-22 from the floor. He got to the free-throw line at will, knocking down 17 of his 21 attempts from the stripe. It wasn't an actual NBA game, he wasn't facing Michael Jordan, and he wasn't flanked by Shaquille O'Neal, but it was Bryant's "watch this" game.
Brian Green was a guard on that Phoenix summer league team. He was a two-year starter at Nevada — not a future All-Pro, but someone with significantly more high-level experience than Kobe. As Jeff Pearlman wrote in his book Three Ring Circus, Green believed he had something to show the kid.
But things didn't turn out the way Green expected.
"You feel like you deserve some of the respect the kid is getting. So did I want to show him what I was about? Yeah, I did.

"I've played against very few people who made me think, 'Damn, that guy's just better.' But that's how I felt. He was 18, and he had positioning, footwork, body control. He was a kid and I was a man, but he was better. Simply better.

"I couldn't stop him, and I hated it."

Suns guard Brian Green on facing Kobe Bryant during his first NBA Summer League
Green was far from the only player who couldn't stop Bryant that summer. And over the next two decades, plenty of other defenders felt his pain.
Bryant went on to destroy plenty more rim guardians in his 20-year career
During his second year in the league, Kobe started to become Kobe. And by his fifth year, he had his first of five NBA championship rings.
He went on to score 33,643 points, which is still good for fourth in NBA history. He won two scoring titles, was named to 18 All-Star teams, 15 All-NBA teams, and 12 All-Defensive teams.
Simply put, Bryant became an NBA legend.
He was far from a lock, though, when he first arrived in the league. But it didn't take long for him to start showing who he was. Just ask Brian Green.
All statistics courtesy of Basketball Reference.