Kobe Bryant Balanced Work and Family With Cars, Helicopters, and Hotels
NBA players dedicate tons of time to training and conditioning. Add in travel time, practices, and team events, and even a league-average player will find their daily schedule stretched to the limit. Even so, few of today's players maintain a schedule as intense as the late Kobe Bryant did.
In 2009, ESPN columnist Rick Reilly tailed Bryant during a typical game day. We had some crazy revelations after reviewing their experience, which was all a part of Bryant's non-stop quest for excellence.
Kobe Bryant's epic commute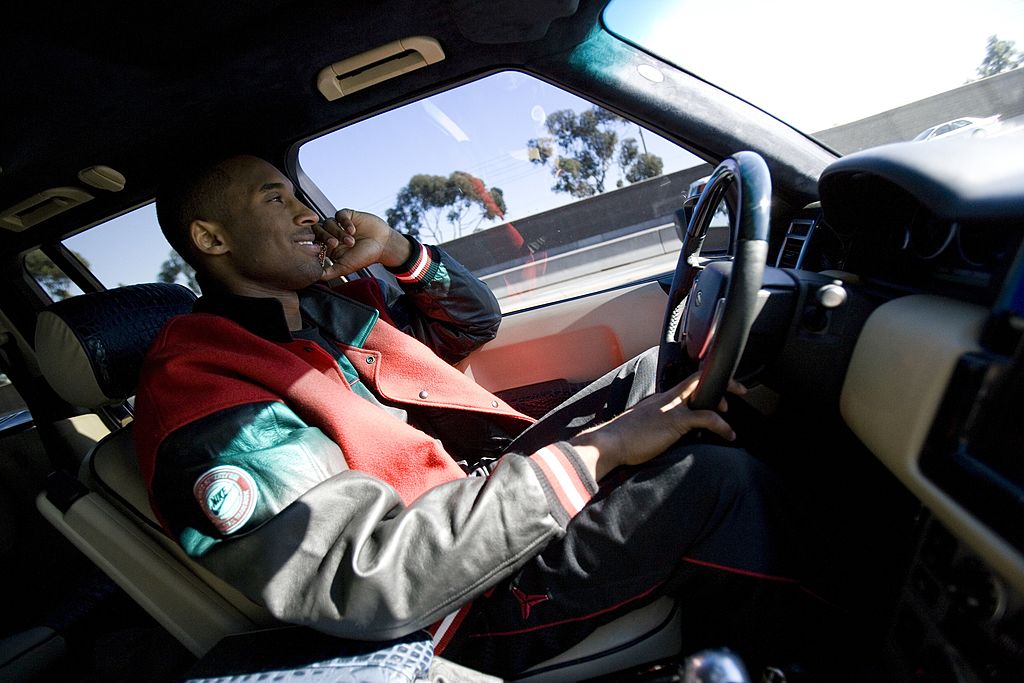 From Bryant's Orange County residence to the Staples Center was a distance of 49 miles, as ESPN explained. Yet on the average game day, he would make countless stops along the way. As a result, the NBA star would often leave early in the morning, only to arrive at the arena shortly before the evening tip-off.
How Bryant chose to get from Point A to Point B depended on a variety of factors. On some days, he'd drive himself. In 2009, he had four options for what car to use: a Ferrari, Range Rover, an Escalade, and Bentley Coupe. During Reilly's visit, Bryant elected to drive the Ferrari, reportedly his favorite.
On other days, Bryant would choose not to drive himself at all. Instead, one of the off-duty police officers provided by the LA Lakers would get him to work in a specially customized van. This allowed Bryant to maximize his time by watching game footage and icing his feet and/or knees to prepare for that night's game.
Reilly also mentions that, on occasion, Bryant would charter a helicopter. In the wake of the NBA star's tragic death, this detail is poignant and chilling. In 2009, Bryant apparently wasn't in the habit of using helicopters as frequently. But if there were events he just couldn't miss — his daughter's soccer game, for instance — he would take a time-saving helicopter.
An intense workout regime
Bryant made numerous stops on his way to Staples Center. On the day Reilly shadowed him, he began by stopping at an Orange County health club for an intense hour-long workout. His trainer was none other than Tim Grover, who built a sterling reputation in the '90s when he served as Michael Jordan's strength and conditioning coach.
After the workout, Bryant would drive to the Lakers' practice facility near the Los Angeles International Airport. During the 40-minute drive, he would routinely receive a lot of attention from passing motorists. They would honk, yell, take photos, and try to persuade Bryant to pull over and say hello. None of it seemed to phase him.
Bryant's well-earned nap
Once at the practice facility, Bryant would go through a two-hour shootaround and stretching routine. After that, his routine involved a somewhat unexpected detour — one that brought Bryant to a downtown hotel around noon. There Bryant would get iced down, take a shower, and eat a meal of rice, chicken, and broccoli.
He would also take a nice long nap. Then, sometime around 5 or 6 p.m. depending on tip-off time, Bryant would finish his commute by driving the short distance to the Staples Center. Fans, photographers, and paparazzi would trail him as long as they could before Bryant escaped into the arena. Then, all he had to do was suit up and hit the court.