Kobe Bryant's First Summer League Didn't Do Him Any Favors With His Los Angeles Lakers Teammates: 'He Never Passed the Ball. That's Not an Exaggeration'
Once Shaquille O'Neal made his exit from the Los Angeles Lakers, LA became Kobe Bryant's team. Literally and figuratively.
There was a dark period in Bryant's career during which he played with the likes of Smush Parker and Chris Mihm. It was that team that surrounded Kobe when he dropped 81 points on the Toronto Raptors. Out of necessity, the Lakers' offense ran through Kobe Bean. But there was also a certain part of The Mamba that enjoyed being able to dominate the ball.
That desire to own an entire offense went back to Bryant's time at Lower Merion High School when he averaged nearly 40 points per game his senior season with inferior teammates surrounding him. But it also filtered into Kobe's first summer league, where even amongst professionals and older players, Bryant felt like it was his team.
Between Kobe's two best Lakers teams, he dominated LA's offense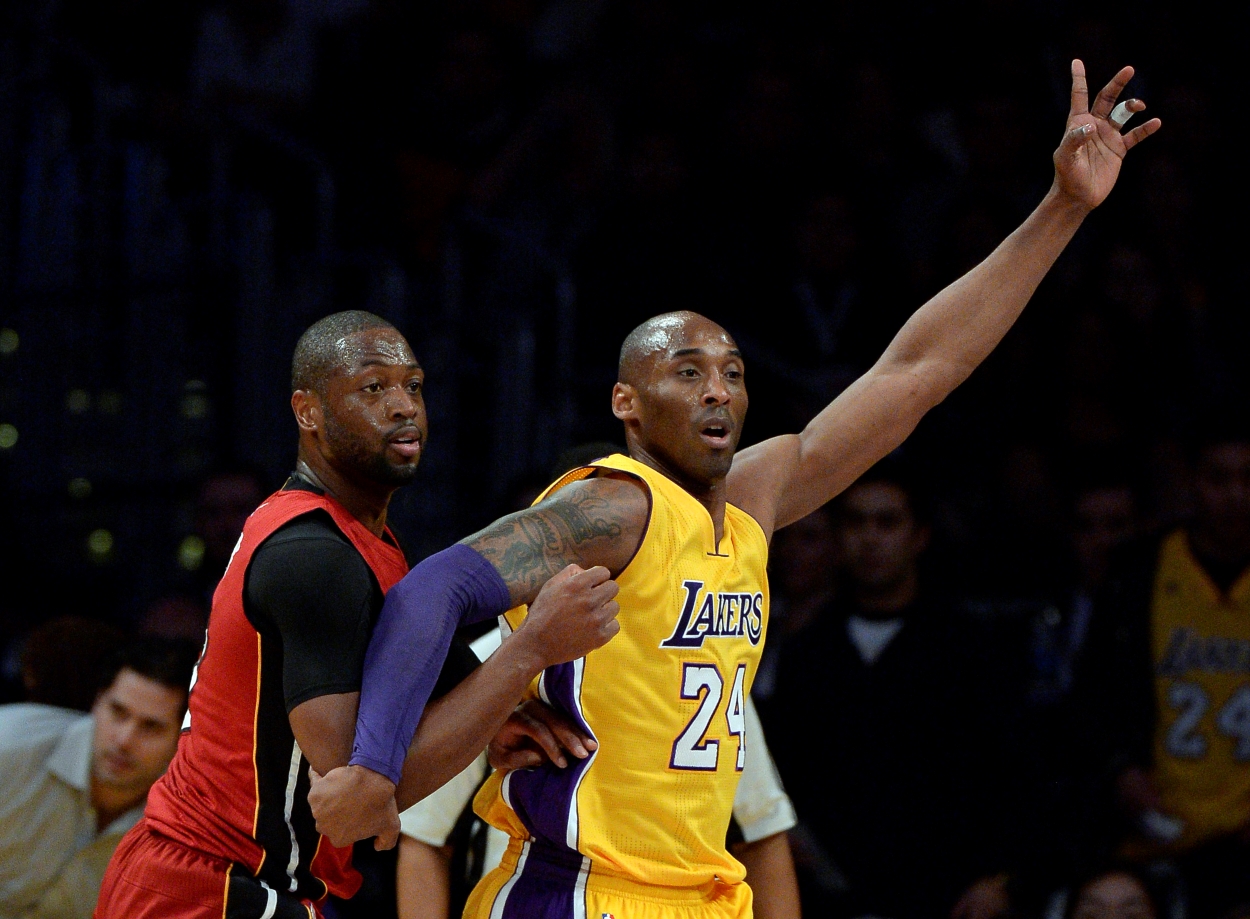 Disclaimer: There wasn't necessarily a time when Bryant didn't think he should have the ball on every possession. There are plenty of stories about his time with Shaq in which the Diesel chronicles this in detail.
After that duo's three-peat from 2000-02, and before the Kobe-Pau Gasol championship teams in 2009 and 2010, Bryant was left wanting for talent.
The Lakers missed the playoffs in the 2004-05 season and didn't make it out of the first round the following two years. These were the lean years in which Kobe got his chance to rule LA.
The five-time champion never had a usage rate below 25 after his rookie season. He had a career usage rate of 31.8, but between the '04-05 season and the '07-08 season, his average was 34.9, and his career high was 38.7 in 2005-06.
Bryant certainly had the "gimme the damn ball" gene in him.
Kobe Bryant's first summer league should have been a sign
Kobe, by his admission, entered the league as an arrogant 18-year-old who thought he was going to dominate the NBA. The 1996 Summer League was his first chance to prove it.
He took that opportunity and ran with it.
As detailed in Three Ring Circus by Jeff Pearlman, his teammates quickly discovered they were about to be a part of The Summer of Kobe.
Bryant had no hesitation in waving older, more experienced teammates out of the way and didn't mind laying into them for what he deemed poor shot selection, which is almost the definition of irony.
Sure, it's not like he had All-Star teammates, but there were legitimate NBA players on that roster, like Corie Blount, a two-year veteran who had spent time with the Chicago Bulls. (A rookie named Derek Fisher was also on that team. A random, unimportant but kind of interesting note.)
Blount played at the University of Cincinnati and was a vital part of a Final Four team with the Bearcats. He went on to play 11 NBA seasons. Still, he wasn't immune to Kobe's ball dominance.
"He never passed the ball. That's not an exaggeration. When the ball came to him, he wasn't giving it up."

Lakers' forward Corie Blount on Kobe Bryant during the 1996 NBA Summer League
That desire to dominate the ball never really left, it was just held in check
When the two-time scoring champ poured in his 81 on Toronto, he did so on 46 shots. His fellow starters during that game were Lamar Odom, Mihm, Kwame Brown, and Parker.
Those four combined for 31 shot attempts. Even five players who came off the bench that night only brought that total to 42, still four attempts fewer than Bryant — who had two total assists that game.
He averaged more than 27 shots per night that season when LA finished 45-37 and lost in the first round of the playoffs.
The need to shoot every time down the floor didn't come from a bad place, necessarily. Kobe just thought he gave the Lakers the best chance to score whenever they had the ball.
And it's not like it derailed his career. He won three titles alongside O'Neal and two more alongside Gasol. Odom was a Bryant favorite on those later teams as well.
The Black Mamba just thought he was the best player on the court. Which, realistically, was usually true.
All statistics courtesy of Basketball Reference.