Kobe Bryant's Former Lakers Teammate Called Him Weeks After His Death: 'It Took Me Some Time to Even Really Accept It'
NBA legend Kobe Bryant's death hit many people pretty hard, especially his former Lakers teammates. One former teammate recently opened up about it. This looks at the success Bryant and that former teammate had together, and how that former player took Bryant's death. It also looks at one of their final conversations.
Kobe Bryant's tragic death not only left NBA fans and current players shocked, but it also left his former LA Lakers teammates devastated. Bryant was a basketball legend and inspired many with his Mamba Mentality. To see him die at such a young age was truly heartbreaking for many. In fact, in a recent interview, one of Bryant's former teammates revealed just how heartbreaking it was for them.
That former teammate was Lamar Odom.
Kobe Bryant and Lamar Odom were teammates on the Lakers
Bryant had many great teammates on the Lakers, but Odom was one that helped him win multiple NBA titles.
After spending time with the LA Clippers and Miami Heat, Odom went to the Lakers in 2004-05. He then spent seven seasons with Bryant on the Lake Show, and the two of them ultimately had a ton of success in LA. Bryant won league MVP in 2007-08, while Odom later won Sixth Man of the Year in 2010-11. They also helped lead the Lakers to three straight NBA Finals appearances and back-to-back titles in 2008-09 and 2009-10.
Their time together, though, came to an end following Odom's Sixth Man of the Year-winning season, as the Lakers then traded him to the Dallas Mavericks in 2011.
Lamar Odom called and texted the NBA legend weeks after his death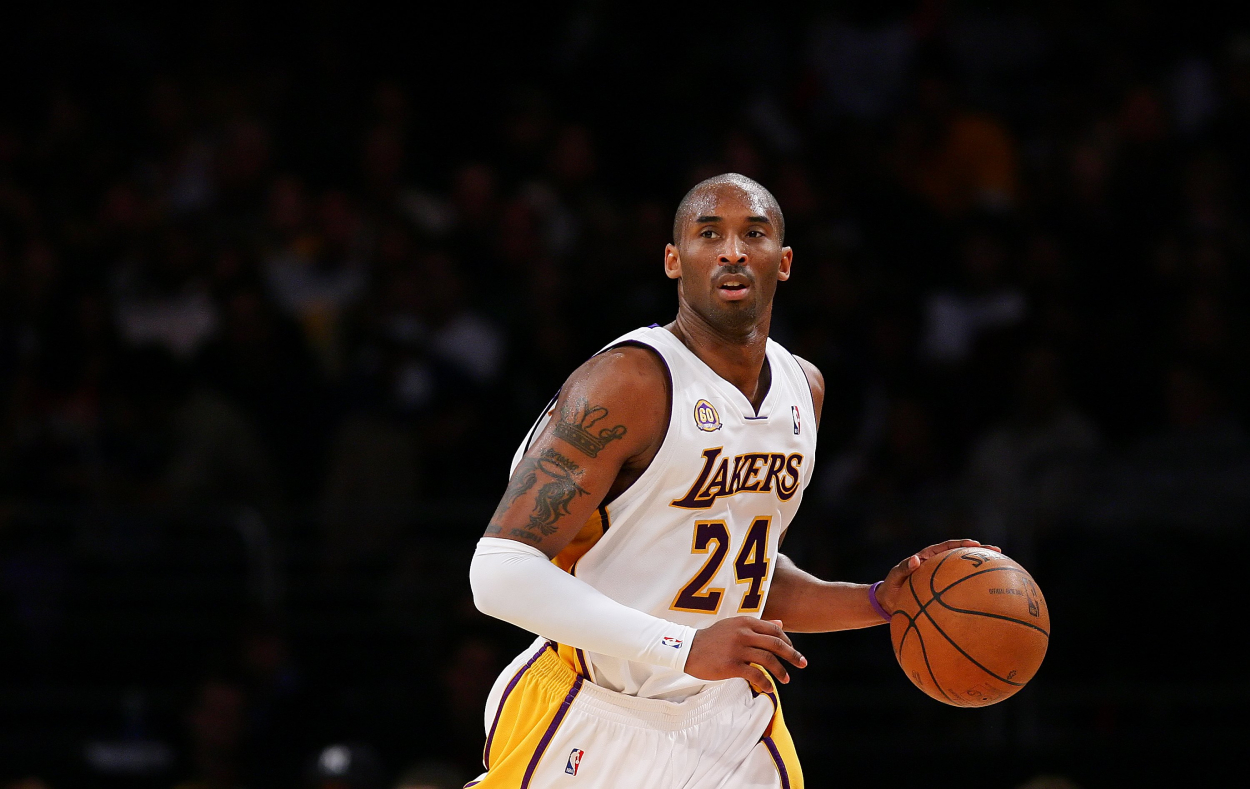 Bryant's death was difficult for many people around the world. Of course, Odom was one person who it hit the hardest.
"It took me some time to even really accept it," Odom said in a recent interview with Vlad TV. "I would call his phone; I would be calling his phone like weeks after it happened, just text him. He was a special dude to me just beyond basketball. His thought process; he was an extreme leader. He led a different way. People talk about the incredible basketball player he was, but what about the father?"
Odom then praised everything Bryant had been doing since retiring, like mentoring the young players in the league today and even winning an Oscar.
"He was just getting started," Odom said. "… When I first heard about the [helicopter] going down, I was like joking to myself, '[He] jumped out of that s*** and landed on his feet.' … It's hard for me to see somebody I love so much go like that, too."
The former Sixth Man of the Year also added that Bryant would want everyone to keep going about their lives.
"He would want us to keep living and keep trying to be our best self at any given time. That's what the Mamba Mentality is all about," Odom said.
Lamar has also talked about one of his final conversations with Kobe Bryant
In recent weeks, Odom has also discussed one of his last conversations with Bryant, and he says that he actually reached out to him to see if he could get help with a gambling debt.
"I had been gambling," Odom said during an April 15 All The Smoke episode, per a previous Sportscasting article. "And, I had [a debt] that had got a little too steep for where I was at at that time. It was getting tight. And, if you're in a bad situation, especially about some money, he ain't the one that you're gonna want to call — maybe if you have a way to work off the money."
He continued: "He was just like, 'Have your people call my people, and then we'll figure it out.' That was one before the last time I spoke to him."
Odom's former teammate and friend may no longer be alive, but the two of them will always be remembered for their incredible years on the LA Lakers.
How to get help: In the U.S., contact the National Council on Problem Gambling helpline at 1-800-522-4700.
Stats courtesy of Basketball Reference