Kobe Bryant's 'Greatness as an Athlete' Was Built on His NBA Record for Missed Shots, According to Kareem Abdul-Jabbar
One of Kobe Bryant's most important stats is one most NBA fans would associate with failure. Now, most of his accomplishments on and off the court were undeniable achievements — it's impossible to claim he wasn't an all-time great. But being great involves taking risks.
Kareem Abdul-Jabbar thinks there's more to the Mamba Mindset than purely focusing on the successes. The key to Bryant's greatness is in his willingness to fail, according to the former Los Angeles Lakers great. Could it be true that Bryant's record-level missed shot rate is the core of his ultimate success in the NBA?
Kobe Bryant's monumental legacy is undeniable
It's difficult to discuss Bryant without acknowledging his untimely death. The 20-year Lakers veteran died in a helicopter accident that's still hard to explain. An experienced pilot, with no drugs or alcohol in his system, successfully navigated cloud cover before his aircraft took a sudden turn and crashed into a hillside.
That moment, in early 2020, is still fresh enough that it comes up basically whenever Bryant is mentioned. But his accomplishments in the NBA are a big part of why we all felt his loss so acutely. For a generation that came of age after Michael Jordan's reign, Bryant was the guy.
The Mamba was a five-time NBA champion. He earned 18 All-Star nods, including his first before he was officially named a Lakers starter. He led the league in scoring — twice. And of course, there was that time he dropped 81 points in a single game. Abdul-Jabbar compared Bryant's style of play during that unbelievable game to one of today's top players.
"I never saw anybody that hot with that kind of range until Stephen Curry came along," the Lakers veteran said. When the NBA wasn't oriented around three-point shooting, Bryant showed off how he might have slotted himself into today's style of play.
Kareem Abdul-Jabbar thinks missed shots define Bryant's legacy
How did Bryant gain the confidence to change his entire approach to the game, as he did in that 81-point masterpiece? Abdul-Jabbar thinks it's because he wasn't at all shy about taking shots. It's an approach to the game Bryant often suggested to other players.
Not unlike Wayne Gretzky's famous advice, the five-time NBA champ worked from the premise that you miss all the shots that you don't take. It's an approach that works, as long as you take the craft of shooting seriously from the jump. That relates nicely to Abdul-Jabbar's advice to a young Kobe, insisting that he not waste his physical gifts by taking them for granted.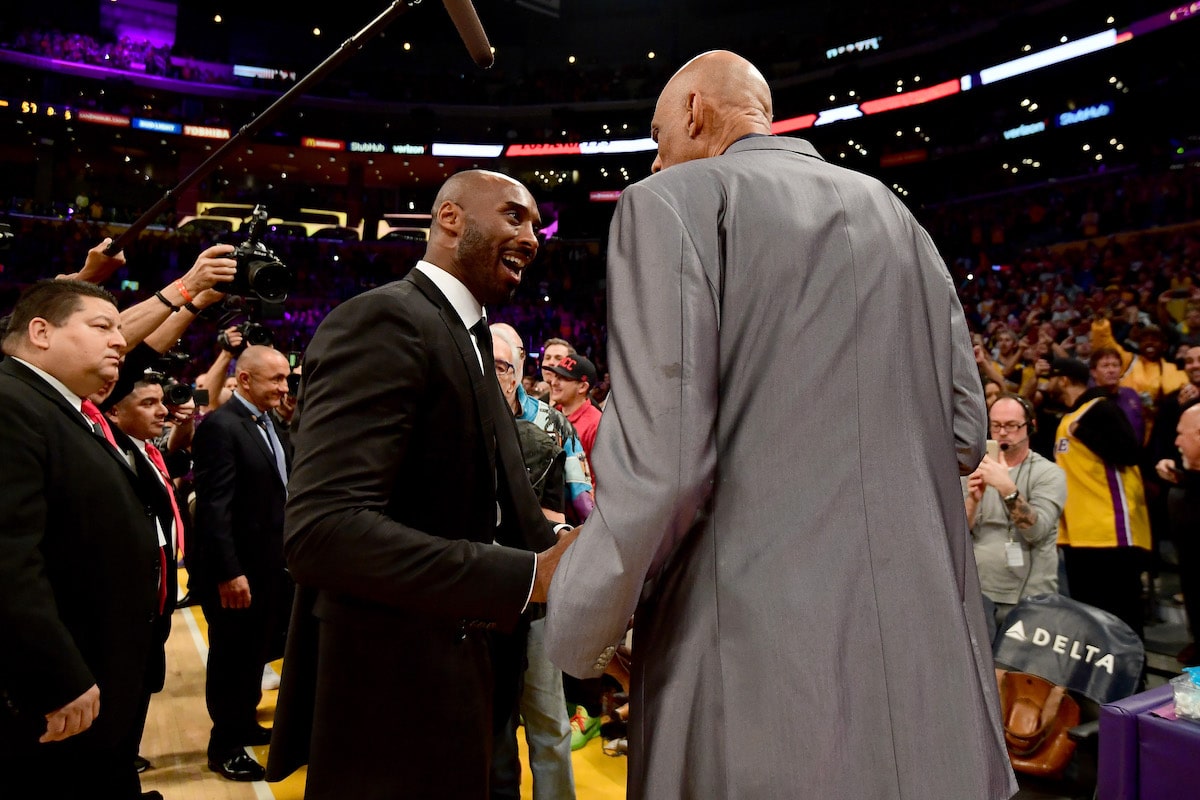 On his Substack, the Lakers' elder statesman pointed out that Bryant ultimately missed 14,481 shots during his NBA career. That's more than any other player in history. This was often criticized while the Mamba still played in the NBA. But Bryant never wavered and earned his Hall of Fame career on the back of his willingness to take those shots.
Bryant isn't the only all-time great player on the top missed shots list
Kobe tops the missed shots leaderboard to this day, according to Basketball Reference. Any assumption that this speaks negatively about his status is dispelled by simply glancing at the full list. This seemingly ignominious record is followed by a who's-who of NBA superstars across the decades.
Clearly, Kobe had the right idea. Abdul-Jabbar is on the list, which fits nicely alongside his record for the most overall shot attempts in the NBA. LeBron James is ranked fourth. Wilt Chamberlain, with his litany of unbreakable records in the league, makes an appearance here at 14th overall.
There's no denying it; a key part of becoming an NBA superstar involves learning to let the ball fly. And Bryant exemplified that approach to the game.
RELATED: The Missed Shot That Would've Changed Kobe Bryant's Legacy Forever