Kobe Bryant's Historic 81-Point Game Forced a Former NBA All-Star to Drop What He Was Doing and Rush to Staples Center: 'We're Like Running Into Staples'
Kobe Bryant left the entire NBA world mesmerized in 2006 when he dropped a historic 81 points for the Los Angeles Lakers. If fans weren't watching the game, they quickly turned the channel to witness history. For former NBA All-Star Baron Davis, though, he immediately dropped what he was doing and tried to get to Staples Center as soon as he could.
Kobe Bryant dropped 81 points for the Lakers during the 2005-06 NBA season
Kobe Bryant had a tremendous season with the Lakers during the 2005-06 campaign. He led the NBA in scoring with a career-high 35.4 points per game, while also averaging 5.3 rebounds and 4.5 assists. 
However, during a January game with little national interest against the 14-26 Toronto Raptors, Bryant put on a show that no one will ever forget.
The Raptors played well in the first half, even with Kobe scoring 26, as they led LA 63-49. But the second half was something out of a movie.
Bryant scored an outrageous 27 points in the third quarter, which helped the Lakers rally to take a 91-85 lead. His 53 points through three weren't enough, though.
The now Hall of Famer played even better in the fourth, dropping 28 to finish with 55 second-half points and 81 total on 28-of-46 shooting. He also pulled down six rebounds and had three steals to help the Lakers win 122-104.
It was a performance no one will ever forget and still only ranks behind Wilt Chamberlain's 100 in 1962 for the most points scored by a single player in one game.
Baron Davis left dinner to rush to Staples Center
Most people remember where they were when Kobe dropped 81, and that's especially true for former NBA guard Baron Davis.
The two-time All-Star was on the Golden State Warriors during the 2005-06 season, and on the day Bryant dropped 81, he and the Warriors played the Los Angeles Clippers in LA just a few hours earlier. Their game was at 12:30 p.m., and the Lakers and Raptors played at 6:30 p.m.
So, since he was in town, Davis said he rushed to Staples Center as quickly as he could once he realized Kobe was making history.
"We go over to The Palms, we're eating, and we had our cars parked because we had stayed in LA," Davis said to Sportscasting while discussing his show, Small Business Revolution. "So, somebody was like, 'Yo, you need to get back over here into Staples.' And we're like 'Why?' And they're like 'Kobe's got 63 points.' … So, me, Matt Barnes, Stephen Jackson paid the bill and tried to run so we could be a part of the [history]."
He continued: "It was so cheesy. We're like running into Staples to be a part of that."
No one can blame them; plenty of people wish they were there that night. Bryant was just on another level.
Other NBA stars have discussed Kobe Bryant's 81-point performance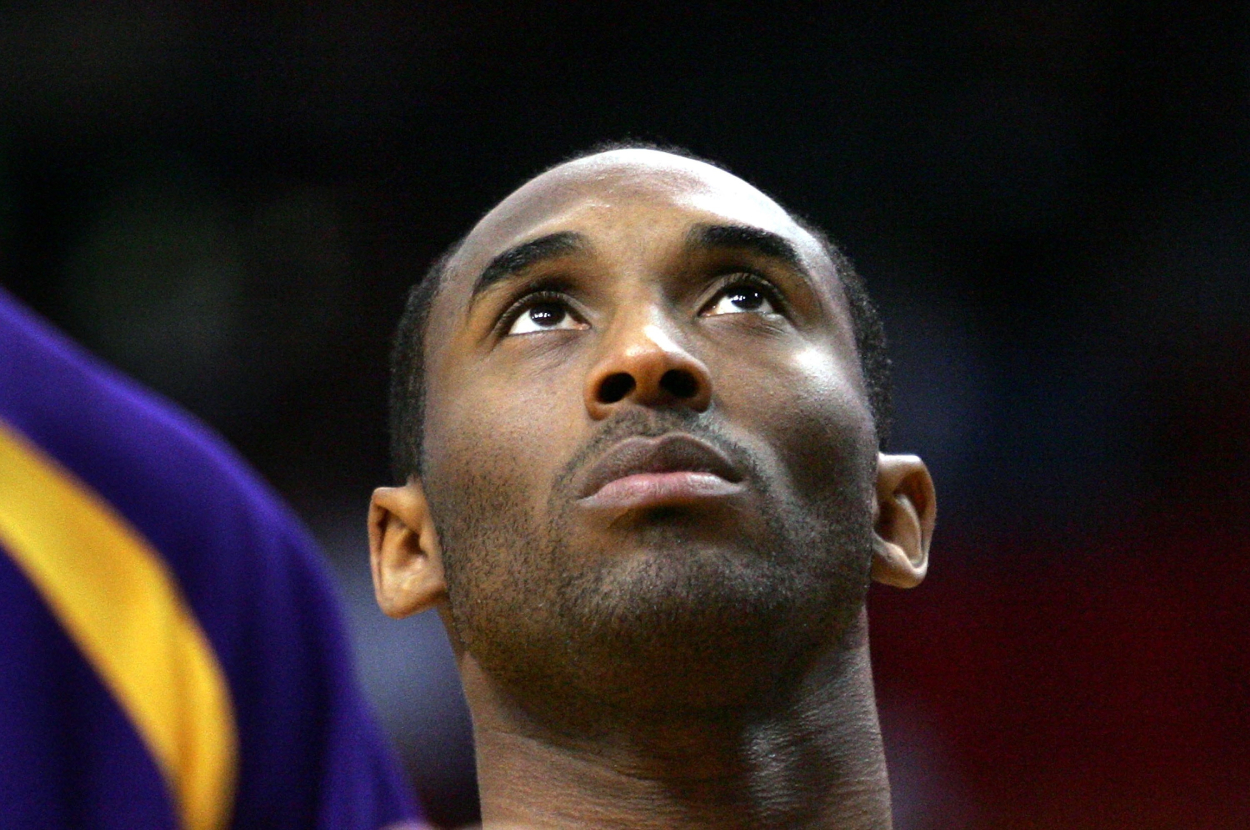 Players and fans have discussed Bryant's performance extensively in the years since that incredible night.
Hall of Famer Chris Bosh played on the opposing Raptors during the game, and he said he couldn't believe how many points Kobe was scoring.
"I remember just kind of running down the court, and I kept looking up at the screen, and it's like, his score was multiplying," Bosh said on the June 2, 2021 episode of The Dan Patrick Show. "I was like, 'How is he scoring five points at a time? This is crazy.'"
For the NBA's all-time scoring leader Kareem Abdul-Jabbar, who was a Lakers assitant that season, he simply "couldn't get over it."
"I never saw anybody that hot with that kind of range until Stephen Curry came along," Abdul-Jabbar said in 2020, per USA Today. "Kobe was unbelievable. Wherever he was, he was going up and the ball was going in. The long-range bombs that he threw in that night was incredible."
Kobe Bryant was, indeed, "incredible" during that game, and his performance will be a part of NBA history forever.
Stats courtesy of Basketball Reference
RELATED: Kobe Bryant Welcomed a New Teammate to the Lakers by Immediately Asking Him if He Was Ready to 'Black Out': 'You See Spots'