Kobe Bryant Inspired More Than Just Elite Athletes
After the first anniversary of Kobe Bryant's tragic death, the sports world reflected on his accomplishments instead of dwelling on his tragic end. However, while many athletes have expressed how Bryant inspired them to do better, his legacy goes beyond the basketball court. From actors to singers, Bryant inspired people from all walks of life. Here's how.
The 'mamba mentality' of Kobe Bryant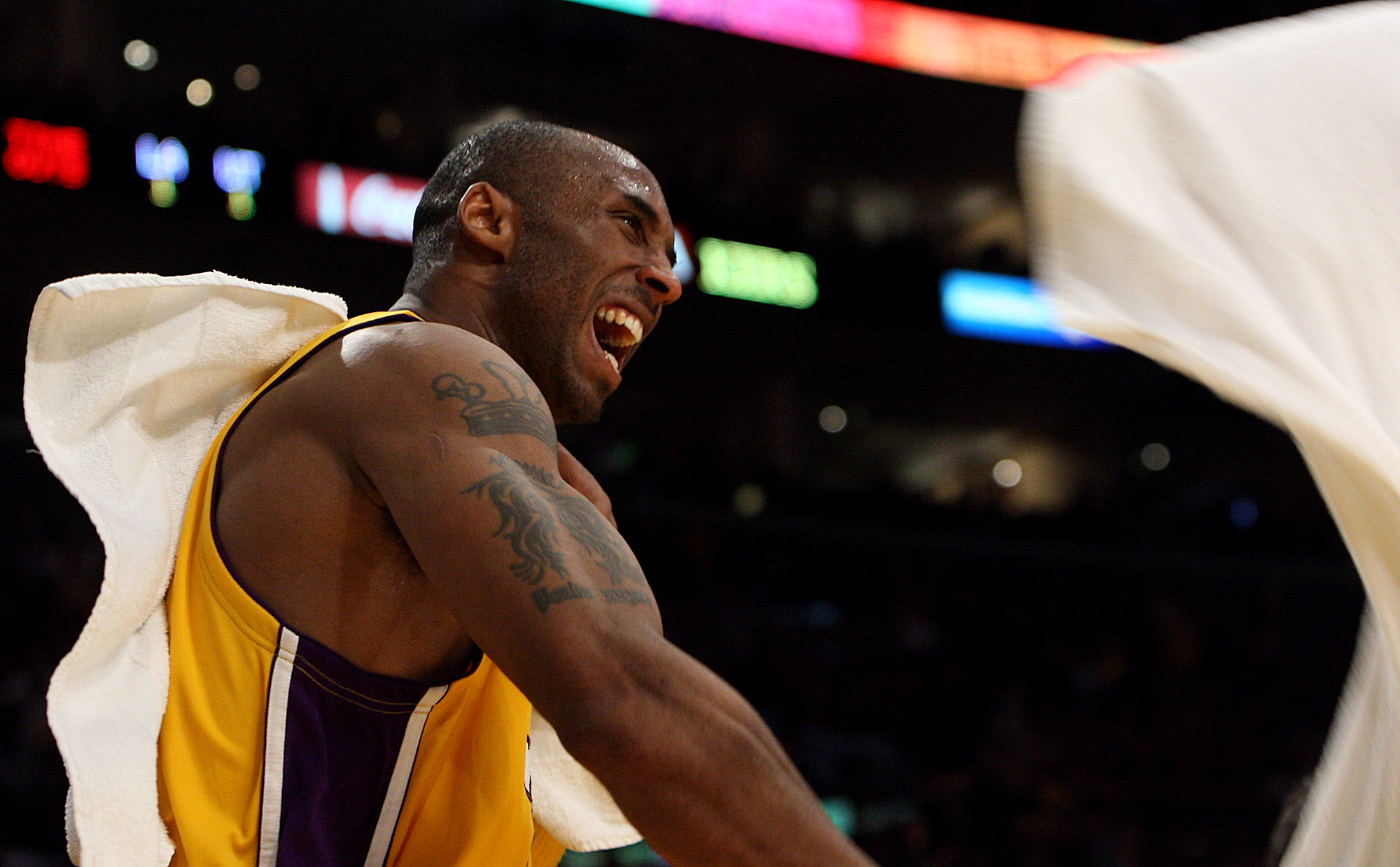 The mamba mentality was Bryant's driving force after adopting the persona in the wake of his 2003 rape trial. However, the persona he took from Quentin Tarantino's Kill Bill movies took on a life of its own, according to CBS Sports. As the shadows of his darkest moment began to subside, the mamba mentality became something different. 
It did not focus on his demons. Instead, it involved a Michael Jordan-like work ethic that motivated Bryant to not worry about what others thought. This rebrand's implications remain a hot-button topic after his death. But many view the mamba mentality as something they can utilize to improve their craft. 
The younger generation of players, like Trae Young, grew up in a world where Bryant was always a superstar. However, in the year since his death, we have learned just how far his legacy beyond basketball goes. 
'You're Welcome!'
A famous commercial about the Mamba Mentality featured Bryant giving a college course about being like him. However, the class wasn't filled with wet-behind-the-ears freshman, but behemoths of the industry. In the ad, Kanye West asked the NBA superstar if people who were already wildly successful could learn from him. Bryant replied with, "You're welcome."
While the commercial may have been a work of over-the-top marketing, it helped show the lengths people have gone to credit him. West, after all, isn't known for crediting others with his success. After Bryant's death, reports Entertainment Weekly, everyone from Patrick Mahomes to Jonah Hill had stories about how the future Hall of Famer impacted them in non-NBA settings. However, to best understand Bryant's impact, it helps to look at not-so-famous music artists and athletes.
Kobe Bryant pays it forward
The Undefeated asked not-so-famous people about the way Bryant helped them both directly and indirectly. Canadian sportswriter Cabbie Richards first met Bryant working on a piece about bandwagon fans. When trying to connect for interviews, Bryant made a habit of giving sarcastic non-responses. Then, a friendship grew out of it. 
Richards became one of Bryant's go-to reporters. He followed the NBA superstar in his helicopter and did several memorable interviews with the Black Mamba. Richards credits Bryant with propelling his successful career. Reflecting on the in-helicopter interviews, Richards says the star's death doesn't tarnish the memories he had of interviewing Bryant on helicopters. 
"Flying with Kobe was just incredible," Richards said. "Back home, I was the reporter who did the out-of-the-box interviews with Kobe. My access to Kobe elevated my career."
Another interviewee, Kristen O'Connor Hecht of Phoenix, recalled when a terminally ill 5-year-old child named after the five-time Champion asked for his autograph. Hecht sought her husband's advice, who reached out to Bryant and gave her the news. When he told Hecht that Bryant agreed, she assumed it meant an autograph. Instead, it was far more significant. 
"Great. You're going to bring the autographed photo home?" she asked him, according to The Undefeated. "No," he responded. "He read what you wrote. He wants to come." Hecht claimed that she dropped her phone in shock, telling The Undefeated, "I was stunned."
Bryant met with his young namesake not long after. The young child died a week later. From stories of Bryant appearing in classrooms based on a teacher's note to his charitable work that went unnoticed elsewhere, Bryant's legacy is secure whether he is here or not.