Kobe Bryant Just Couldn't Ignore The Mamba Mentality, Even When He Decided to Learn Piano in Secret: 'Sitting Down and Taking Lessons Would Be Too Easy, so I Taught Myself'
Few players in NBA history possessed the competitive nature of Kobe Bryant. The Lower Merion graduate was violently ruthless on the court. During his playing career, Bryant had no time for anything that could interrupt winning. Eventually, the five-time NBA champion himself dubbed that attitude "The Mamba Mentality."
But that mindset was hard for Bryant to shake even off the court. The Hall of Famer was so competitive and so determined that even seemingly random, little things — like learning the piano, for instance — needed to become a challenge.
Kobe Bryant had a legendary work ethic
Stories abound on Kobe Bryant's famous drive. Former teammates, coaches, and opponents have no shortage of tales to tell about how competitive the 18-time all-star was.
In a story on ESPN's The Undefeated, former Los Angeles Clippers forward Blake Griffin recalls a 40-mile bike ride he heard Bryant took — through the desert — one night before Team USA's basketball camp began. LA Lakers' president Jeanie Buss said she would drive into the team's parking lot in the morning and see one car, immediately knowing it was Bryant's.
Short of maybe Michael Jordan, nobody in NBA history worked with the same level of fire and dedication the two-time scoring champ did. That's what made him so great.
Even outside of the Lakers' facility, though, Bryant channeled that same passion and intensity.
Bryant taught himself Beethoven's Moonlight Sonata on the piano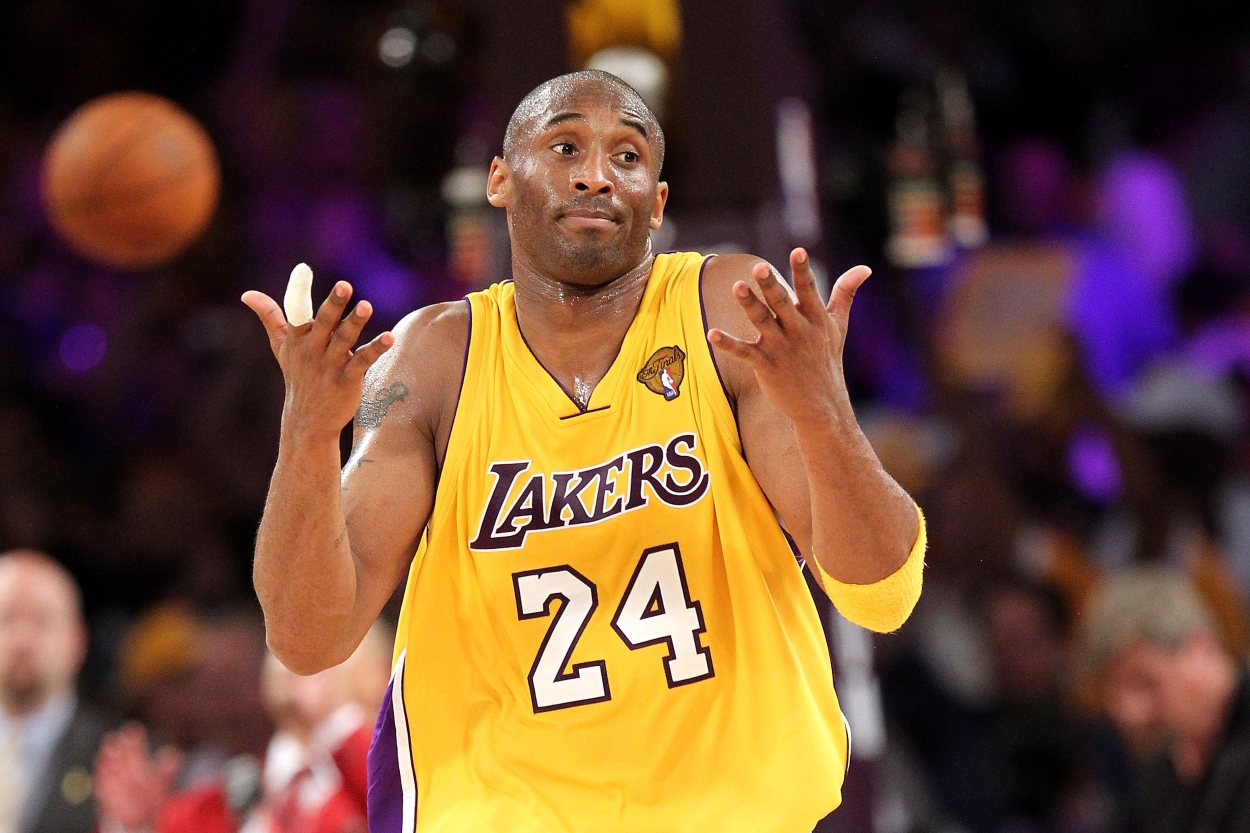 That piece on The Undefeated also details a time when Bryant decided to learn the piano so he could play for his wife, Vanessa. His musical talent came up through a pair of tweets in 2013. The first was of Bryant playing the piano, the second of him in the weight room with the caption, "'see me in a fight with a bear. Pray for the bear' from The piano to the weight room #determined #psycho."
"I wanted to play something nice for Vanessa," Bryant said at the time. "Sitting down and taking lessons would be too easy. So I taught myself by ear."
Sure, why not teach yourself one of Beethoven's all-timers just by listening to it, over and over, until you have it memorized and can play it yourself?
"If you just sit down and say, 'I'm going to learn this thing until I do, there's not really much out there that you can't figure out eventually."

Kobe Bryant on learning to play Beethoven's Moonlight Sonata by ear
Bryant never stopped maniacally preparing
Kobe Bryant changed his jersey number from 8 to 24. He took complete control of a franchise and was determined to show the world he could win championships without Shaquille O'Neal. And he did. He never stopped challenging himself to be better, to the point where it became borderline psychotic. Even up through his last game, when he scored 60 points, he never stopped.
He chilled a bit after his playing career, but his determination to accomplish greatness never wavered. He had The Mamba Mentality, and he just couldn't shake it. Even when all he had to do was take piano lessons.
Like Sportscasting on Facebook. Follow us on Twitter @sportscasting19.
RELATED: Shaquille O'Neal's Famous Lob From Kobe Bryant In the 2000 Western Conference Finals Meant More to Him Than Just a Win: 'That was the defining moment of our dominant run'