Kobe Bryant Left a Future Hall of Famer Bewildered During 1 of His Historic Performances: 'How Is He Scoring 5 Points at a Time?'
Kobe Bryant had a plethora of incredible performances throughout his NBA career with the Los Angeles Lakers. From his five championship runs to his incredible scoring nights, fans knew Bryant would put on a show anytime he took the court. However, one of his most memorable performances came when he scored 81 points in a regular-season game against the Toronto Raptors.
While Bryant shocked many people that night, he left a future Naismith Memorial Basketball Hall of Famer in awe. That Hall of Famer was Chris Bosh.
Chris Bosh was a young star when Kobe Bryant dropped 81 for the Lakers
Bryant was one of the best players in the league by the time the 2005-06 season rolled around. Bosh, on the other hand, was in his third year in the league and his first NBA All-Star campaign, as he averaged 22.5 points and 9.2 rebounds that season.
Bosh's Raptors, though, were not a good team, which led to Bryant having a legendary performance when the two squads met on Jan. 22, 2006.
Bosh had a solid night, scoring 18 points and pulling down eight rebounds, but Bryant was unstoppable. The Lakers legend dropped an incredible 81 points on 28-of-46 shooting. He also made 7-of-13 attempts from long range and led the Lakers to a 122-104 win.
With Bosh playing in the post throughout his career, he didn't primarily defend Bryant that game, but he still saw one of the most historic performances in NBA history take place against his team. So, what was going through his mind that night?
Chris Bosh was bewildered by Kobe Bryant's 81-point performance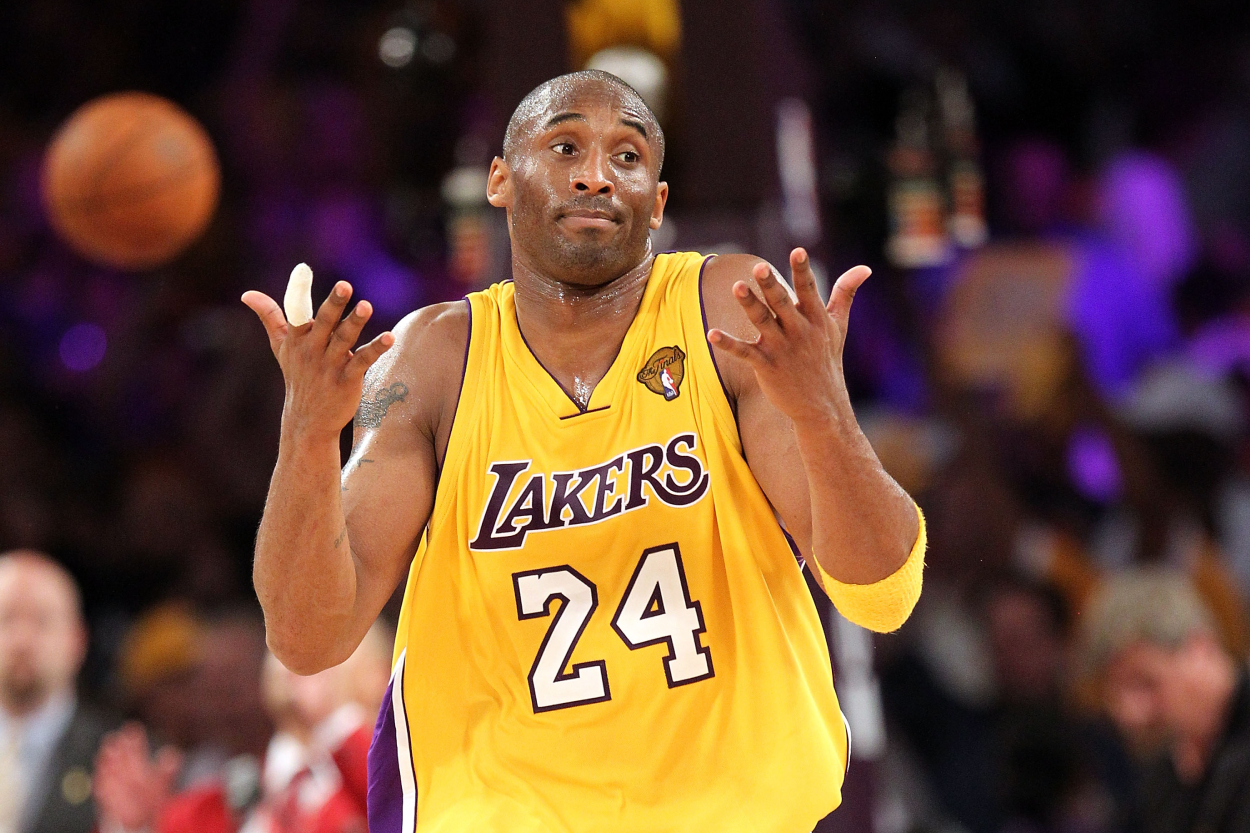 Bosh recently appeared on the Dan Patrick Show, and he discussed Bryant's 81-point game.
"I remember just kind of running down the court and I kept looking up at the screen, and it's like, his score was multiplying," Bosh said on the June 2 episode. "I was like, 'How is he scoring five points at a time? This is crazy.' We were a bad defensive team that year; we were trying to figure things out. … 'Everybody's laughing, everybody except Kobe. He's just got the eye of the tiger right now,' and he was unstoppable. It was just an incredible performance. It's one of those things to where you find yourself watching, even though you're in the game."
Bosh added that he thinks Bryant could have scored 100 that night, but he also laughed at himself for making fun of a team that let the two-time NBA scoring champ drop big numbers just a few weeks prior.
"He had 61 in three quarters on the Mavericks," Bosh said. "I was looking at that game, I said, 'What in the world are they doing? How do you let this guy score 60 points in three quarters? That's atrocious.' Got smashed the next month. It was crazy, man."
Bosh may have been on the wrong side of things that night, but he ended up being OK career-wise.
Chris Bosh later became a Basketball Hall of Famer
Despite being on a team that Bryant absolutely embarrassed, Bosh still became an NBA legend. He earned 11 NBA All-Star selections with the Raptors and Miami Heat and then made four straight appearances in the NBA Finals with Miami from 2010-11 through 2013-14. Bosh ultimately won two championships alongside LeBron James and Dwyane Wade in 2012 and 2013.
For his career, Bosh averaged 19.2 points and 8.5 rebounds, which helped him earn a spot in the Basketball Hall of Fame, as he is a part of the 2021 class.
Bosh certainly had some incredible performances of his own over the years, but Bryant was on an unthinkable level during his 81-point game. He gave the future Hall of Famer an experience he will never forget.
Stats courtesy of Basketball Reference