Kobe Bryant Made a Bold Declaration to His Lakers Teammates Before Hitting a Buzzer-Beater: 'Whoever Throws the Ball in is Going to Be Part of History'
Kobe Bryant left a lasting impression on the game of basketball and the players who were fortunate enough to play with or against him.
Former NBA All-Star Caron Butler played with him for one season, yet he felt Bryant's impact in that short amount of time. Butler remembers an iconic story about the Los Angeles Lakers legend, adding to an already impressive list of unforgettable moments.
Kobe Bryant called game against the Bobcats
Caron Butler joined Miami Heat guard Duncan Robinson's The Long Shot Podcast and told an incredible Kobe Bryant story he'd never spoken about publicly.
Butler joined the Lakers before the 2004-05 season. He recalled a particular moment in the waning seconds of a regular-season game against the Charlotte Bobcats. Less than seven seconds remained on the game clock in the fourth quarter. Head coach Rudy Tomjanovich was drawing up a play when Bryant interrupted. "He said, 'F— that, give me the ball right here,'" Butler claimed.
Bryant proceeded to utter another bold statement, this time to his teammates. Per Butler, he said, "Whoever wants to take the ball out is gonna be part of history." Lamar Odom stepped up to the plate to claim his place in the history books.
Odom inbounded the ball, and the Black Mamba went to work. He took the defender off the dribble to his right, pump-faked, and effortlessly pulled up using his famous fadeaway. The shot was nothing but net, ending the game and silencing the Charlotte faithful.
Caron Butler says Bryant was just 'different'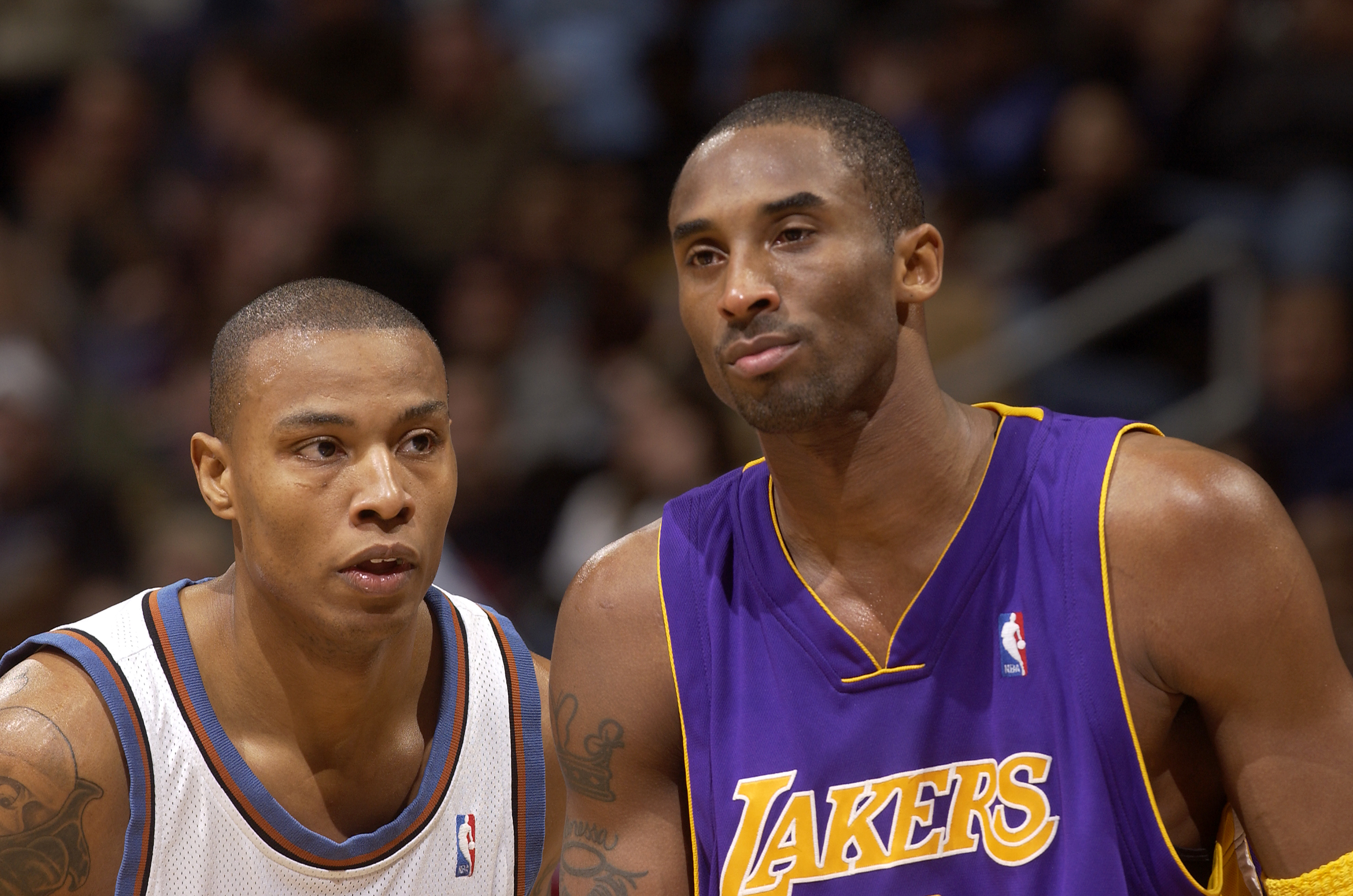 Butler's one season with the Lakers was memorable, but the 18-year veteran spent most of his career playing against Bryant. The challenge of competing against a player of his caliber was an opportunity players like Butler relished because it would only enhance their game.
In the interview, he referred to the 18-time All-Star as "different." Bryant was an assassin on the basketball court. He worked tirelessly in practice and approached the game with the mindset that no one could guard him, and he proved it time and time again.
Bryant's confidence elevated not only his play but that of his teammates and opponents. If a player stepped on the floor against the Black Mamba and didn't come ready to play, he would be embarrassed. "That's just who he was," Butler said.
Kobe Bryant is one of the most clutch performers of all-time
If you look up "clutch" in the dictionary, Kobe Bryant's name will most likely appear. He drained eight game-winning buzzer-beaters in his career, along with countless other game-winning shots.
When the games got tighter, Bryant shined brighter. Plenty of great basketball players have played in the NBA. The Black Mamba brought something a little extra to the table, though.
Some players shy away from the critical high-pressure moments. Bryant did not. Instead, he demanded the ball and essentially told everyone else to get out of his way. He was sometimes criticized for not deferring to his teammates in certain situations, but his supreme confidence would not allow him to put the team's fate in someone else's hands.
Even his fiercest rivals had to respect his game. Kobe Bryant was a winner in every sense of the word.
All stats courtesy of Basketball Reference