Kobe Bryant Once Used His Mamba Mentality and $600 Million Wealth to Outrace a Lakers Announcer on a Freeway: 'I Happened to Blow Right Past Him With My Middle Finger Out'
We have all heard the stories about Kobe Bryant's intense competitiveness throughout his legendary NBA career with the Los Angeles Lakers. All in all, no one has been able to match his relentlessness on the court, other than maybe Michael Jordan.
Like Jordan, though, Bryant's longing to win wasn't just limited to the basketball court. He wanted to come out victorious in anything and everything.
In fact, a Lakers reporter once learned that the hard way while driving home on a freeway.
The Lakers legend was an intense competitor in more than just basketball
There have been countless stories to come out about Bryant's competitive drive and how it made him so successful on the basketball court. Many players raved about how he would live and breathe the sport, which often led to him showing up to practice early and likely leaving late. His mindset became widely known as the Mamba Mentality.
However, he wanted to win in more than just hoops.
Bryant's former agent, Rob Pelinka, once said that when he beat him in tennis shortly after Bryant retired from the NBA, the five-time champ then secretly got private lessons before the next time they played, per USA Today.
Similarly, Lakers reporter Mike Trudell said that when he beat him in ping-pong once, Bryant picked some things up as the game went on and then made the second game much more intense.
"Now, I beat him again the second time, but he got much closer. Within five minutes, he was taking the ping-pong game so seriously," Trudell said to Complex Magazine in 2016. " … I've never competed against anybody in anything, and I played a D-I sport, that felt as intense as that ping-pong game,"
That competitive nature even shone through one time when Bryant was driving home from a game.
Kobe Bryant raced a Lakers announcer home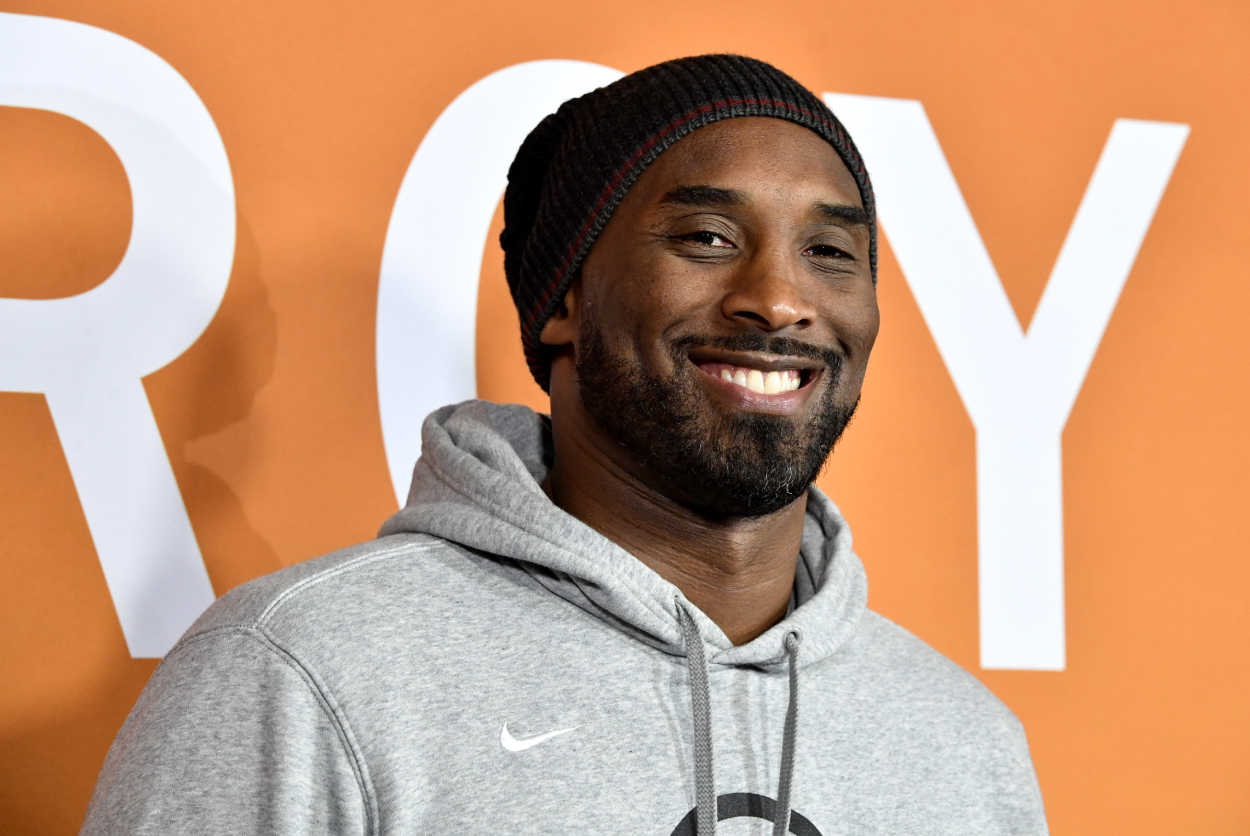 During his NBA career, Bryant lived near Lakers announcer Bill MacDonald, and after games, Kobe would ask him if he wanted to race home, MacDonald told Complex Magazine in 2016. The two, though, never left Staples Center at the same time.
That was until one particular day.
"I'm driving down the 405 and I see Kobe's car in front of me," MacDonald said to Complex. "It was stopped and I happened to blow right past him with my middle finger out the window like 'F— you!' and I'm screaming at him and what does he do? We proceed to play cat and mouse for the next 25 minutes all the way down the San Diego freeways, breaking all kind of rules."
Luckily for Bryant, he was loaded, so he had a pretty nice car, and that — combined with his Mamba Mentality — may have been precisely what he needed to beat out MacDonald.
"Now, his car was a little more expensive than mine and a little more high performance and there was no way in his competitiveness, that he was going to lose to me, so when we crossed the finish line and the checkered flag came out, Bryant beat me home," MacDonald said, per Complex.
It's safe to say it was hard to beat Bryant in anything, but especially on the freeway when he had the money to buy the types of cars he had.
Kobe Bryant's NBA and Lakers success made him a wealthy man
Throughout his career, Bryant earned 18 All-Star selections, a league MVP award, and two Finals MVPs. Bryant also ended up winning five championships and scored the fourth-most career points in league history with 33,643.
All of his success helped him make $323.3 million in the league, and he eventually had a $600 million net worth at the time of his death in 2020, per Celebrity Net Worth.
So, naturally, all that money led to Bryant having some nice cars. According to MotorBiscuit, Bryant's car collection ranged from a Lamborghini Murcielago to a Ferrari F430.
It's unclear what car Bryant drove when he raced MacDonald, but it was good enough to get the job done. It helped him do what he was almost always able to do during his NBA career: Bryant came out on top.
Stats courtesy of Basketball Reference; Career earnings number courtesy of Spotrac