Kobe Bryant Nearly Fought a Famous Rapper Until an NBA Veteran-Turned-Reality Star Intervened
Kobe Bryant had a ton of success with many different teammates on the LA Lakers. He played with NBA legends like Shaquille O'Neal, Karl Malone, Pau Gasol, Steve Nash, and Gary Payton. One player he played with, though, ultimately became a reality TV star. That teammate was, of course, Lamar Odom. 
However, while Odom helped Kobe win multiple championships, he also supposedly kept Bryant from doing something that he would have potentially regretted.
Kobe Bryant and Lamar Odom had a ton of success together on the Lakers
RELATED: Kobe Bryant's Relationship With Michael Jordan Was Summed up in 1 Question He'd Frequently Ask an ESPN Reporter
Many people might know Lamar Odom more for his TV appearances. His relationship with Khloé Kardashian led to him appearing on more than several episodes of Keeping Up with the Kardashians. He has also been on various other TV shows like Dancing with the Stars.
However, where Odom first became famous was on the basketball court.
Odom was the No. 4 overall pick with the LA Clippers in 1999. He then played well in his first couple of seasons, too, as he averaged 16.6 points and 7.8 rebounds in 1999-2000, and 17.2 points and 7.8 rebounds in 2000-01. After playing on the Clippers for a couple more seasons, and on the Miami Heat in 2003-04, though, Odom joined Kobe Bryant and the LA Lakers in 2004-05.
Bryant had already won three straight NBA titles with Shaquille O'Neal on the Lakers from 1999-2000 through 2001-02. He had arguably become the best player in the NBA by the time that Odom came to LA, too, as he led the NBA in scoring in 2005-06 and 2006-07.
Lamar Odom and Kobe Bryant then ultimately played together on the Lakers for seven seasons. Odom went on to win the 2010-11 Sixth Man of the Year award during that time, while Bryant was the league MVP in 2007-08. They also played in three consecutive NBA Finals together from 2007-08 through 2009-10 and won back-to-back championships in the latter two of those three seasons.
However, while Odom helped Bryant become a five-time NBA champion, he also intervened when Kobe nearly fought a rapper.
Kobe nearly fought Master P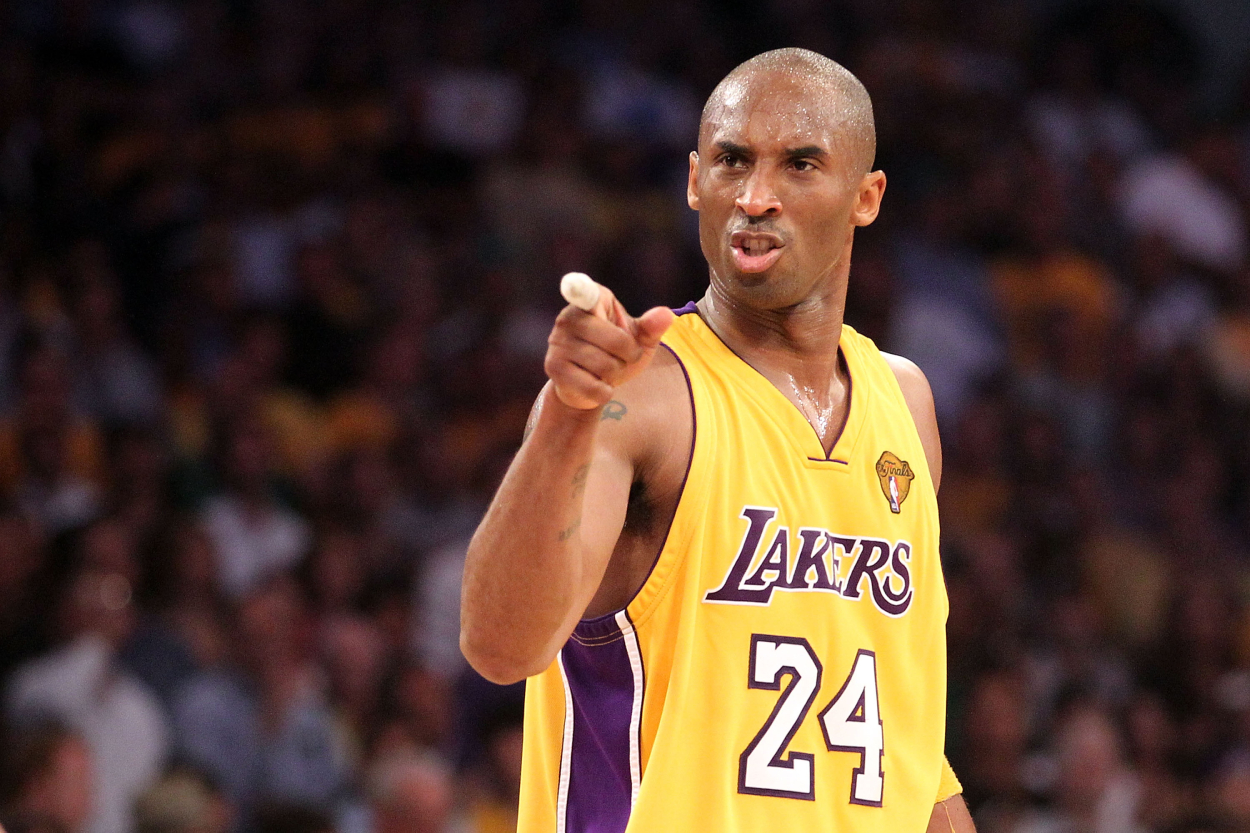 RELATED: Ohio State Guard Duane Washington Jr. Had a Deep Connection With Kobe Bryant Thanks to His 5-Time NBA Champion Uncle
Master P is known for his music, but he also played a little basketball. He signed with the Hornets and Raptors in the 1990s but never played in any regular-season NBA games, per Bleacher Report. Following his short-lived NBA career, though, Master P once visited the Lakers' facility and nearly got into an altercation with Kobe Bryant.
"I almost got into it with Kobe before," he said on The Red Pill With Van Lathan podcast in 2018, according to Bleacher Report. "At the Lakers facility. Lamar Odom kind of cooled it off."
Master P didn't give too many details, though.
"You know how Kobe is," he said, per Bleacher Report. "The Lakers is his facility. So, it was just one of those things. That's his place, which it was."
Lamar Odom then later confirmed the incident to Vlad TV in April 2021.
"The aura, the energy, the timing of it; Bean just really wasn't feeling it," Odom said, per Complex Magazine. "So you got to understand, these are two alpha males. … It was just awkward. So, I'm from the street, right? So, I can peep it, so, I'm just gonna dead it. But, it was awkward."
Odom said that he didn't necessarily get in between them, but he checked "both of their temperature," to make sure they were cool.
Kobe Bryant didn't remember the incident
RELATED: Travis Kelce Has Earned More Than $30 Million With the Chiefs and Also Relied on Kobe Bryant to Help Him Win Money Gambling in Vegas
Although Lamar Odom apparently remembers the near-altercation, Kobe Bryant actually didn't when he was asked about it on The Jim Rome Podcast in 2018.
"Yeah, what is that? Dude, I don't even know what the hell that is," Bryant said on the April 16, 2018 episode. "I have no idea what he's talking about. … I literally do not remember that. Granted, I played for a very, very long time. I just don't remember it. I'm not calling him a liar or anything like that, that'd be something tough to make up. I just don't remember it."
That makes the story a little more interesting. Either way, Kobe Bryant made one thing pretty clear throughout his NBA career: he was not one to be messed with by anyone — neither NBA players nor rappers.
Stats courtesy of Basketball Reference