Kobe Bryant Only Had 1 Coach That Had To Ask Him To Shoot
Kobe Bryant tragically passed away earlier this year, but the basketball world will never forget what an epic talent he truly was. Bryant was best known for his amazing offensive game. He could score from seemingly anywhere on the court and never met a shot he didn't like.
Despite Bryant's ability to score, he actually did have one coach who had to go out of his way to ask him to shoot. So which coach was that and what was the situation? 
Kobe Bryant's penchant for shooting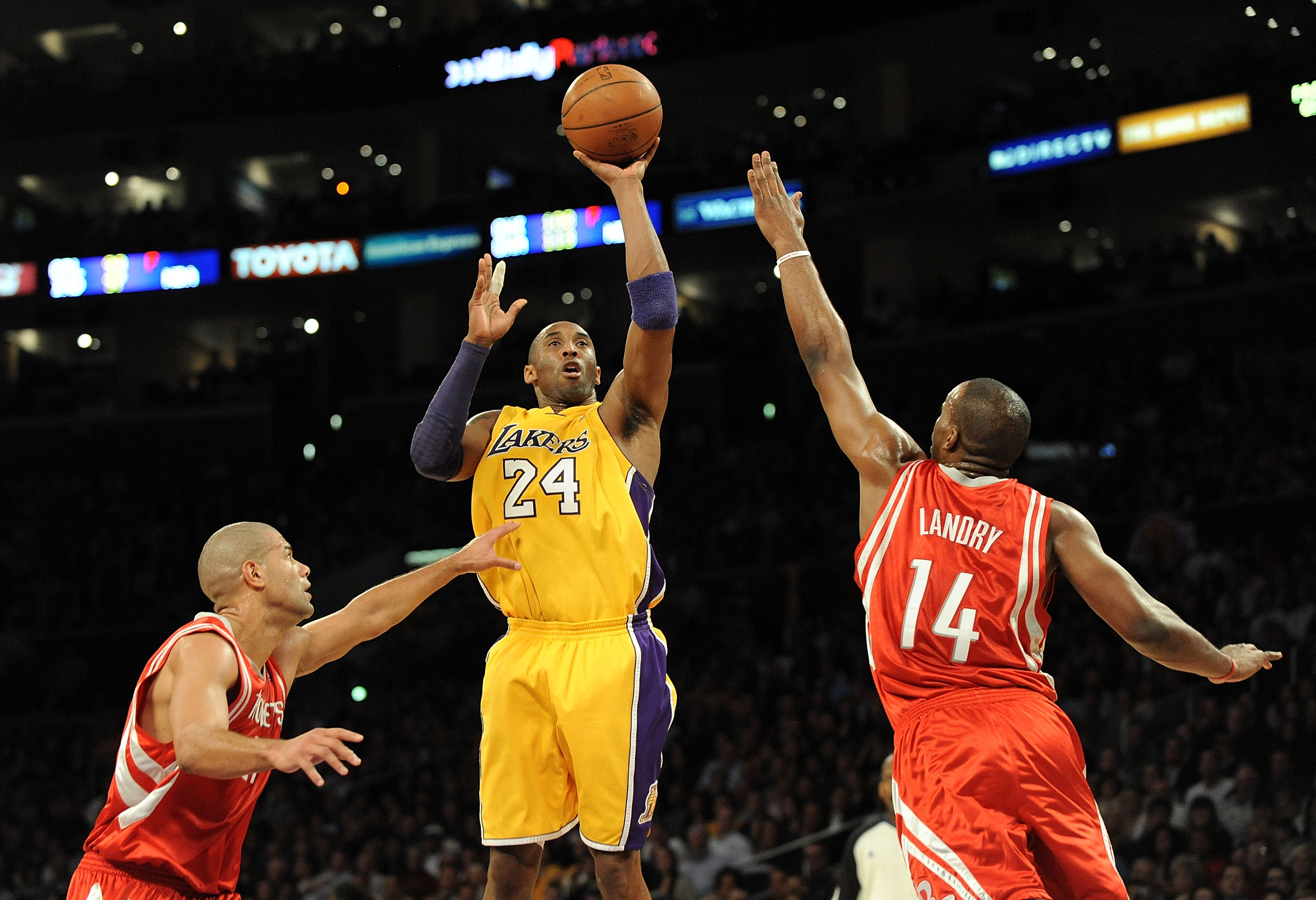 Bryant played for some great coaches during his career. The coach he spent the most time with was Phil Jackson — arguably the greatest head coach of all time. During Jackson's first stint with the team, the two would often butt heads.
But if anyone could understand how to get through to Bryant, it was Jackson. The two had a lucrative run together, winning multiple championships as part of a successful partnership. He may have been headstrong, but Bryant ultimately showed respect to the head coaches he deemed worthy of it. 
The star shooting guard never shied away from being the focal point of any offense. Along with being able to score seemingly at will, he once scored 81 points in a game. He scored 60 points in the final game of his career. Bryant was not a player who ever had a problem working up the courage to shoot the basketball.
He also hardly ever subjugated his ego — as an alpha male, he always appeared in control of the teams he was playing for. There was one scenario in which Bryant gave himself something of a backseat, however. 
Going for gold with the 'Redeem Team'
RELATED: A Lakers Assistant Coach Revealed the Best Advice Kobe Bryant Ever Gave Him
After dominating at the Summer Olympics from 1992-2000, USA Basketball's experiment with NBA players finally produced a losing result. In 2004, the US team embarrassed itself all the way to a bronze medal finish at the Athens Games. Following this, USA Basketball went on a mission to recruit the best players in the world to bring the gold medal back to the US.
The players who would agree to play for this team made up what was undoubtedly the greatest assembly of basketball talent since the Dream Team in 1992.
LeBron James, Dwyane Wade, Carmelo Anthony, Chris Paul, Jason Kidd, Chris Bosh, and Dwight Howard all agreed to represent their country. Bryant also signed up to wear the red, white, and blue.
He and James were undoubtedly the two best players on the team. Nicknamed "The Redeem Team," they all made it their mission to win gold and add to their own basketball legacies. 
For a team that great, they were going to need a great coach. They found the only coach in Bryant's career who had to tell him to shoot the basketball.
The one coach who had to ask Kobe Bryant to shoot
RELATED: Kobe Bryant Studied an Incredibly Dull Book in Order To Gain an On-Court Advantage
The head coach of the USA Basketball team that year was legendary college basketball coach Mike Krzyzewski. According to a story he told on JJ Reddick's podcast, Bryant placed his immediate focus for the team on defense: 
"We're getting ready for Beijing, so I'm with my staff in Vegas a couple days before the team comes in. All of a sudden there's a knock on the door….it's Kobe….he said, 'I need to ask you a favor.' I said, 'Yeah, what is it?'

He said, 'I want to guard the best perimeter player on every team that we play.' Now he's the NBA scoring champ. He's the best player in the league at the time….he said, 'Coach, I promise you I'll destroy 'em.' I said, 'This is good!'"
Coach K went on to say that Bryant refused to take a shot in the first practice. Bryant was so focused on playing shut-down defense that he wouldn't shoot.
He actually had to ask Bryant to shoot the ball. According to Coach K, Bryant said he was the only coach in his career to have to ask him to shoot. Bryant would score plenty during those Olympic Games, and USA Basketball would reclaim the gold medal largely thanks to his efforts.