Kobe Bryant Was Part of an Elevator Fight During NBA All-Star Weekend That Involved Donald Trump: 'Get out of Here, Quickly'
By the time his career ended, Kobe Bryant was one the most universally respected players in the NBA. However, Kobe wasn't always loved by his peers, especially early on in his career.
Bryant was involved in a few altercations, both with players around the league and with his own teammates. But one of his first incidents came during his second year with the Los Angeles Lakers, when the 19-year-old drew the wrath of an NBA All-Star and required intervention from a future United States president.
Kobe Bryant made the NBA All-Star team in his second season
Bryant, a first-round pick in 1996, saw limited playing time in his rookie year. The talented guard appeared in 71 games for the Lakers but averaged just 7.6 points in 15.5 minutes. He still came off of the bench in his second season, but saw his playing time increase to 26.0 minutes per game.
With the increased time on the court, Kobe's scoring more than doubled. The second-year man averaged 15.4 points per game on 42.8 percent shooting. He also had much more of a role in the offense, taking close to nine shots per game instead of the four he shot in his rookie campaign.
Although Bryant wasn't starting on his own team, he became insanely popular with fans. So much so, the fans voted him into the 1998 NBA All-Star Game, making him the youngest All-Star starter in league history. It was Bryant's second trip to All-Star Weekend in as many years, where as a rookie he participated in the league's Rookie Challenge game and won the Slam Dunk Contest.
Bryant's attitude caused an NBA All-Star to lose his cool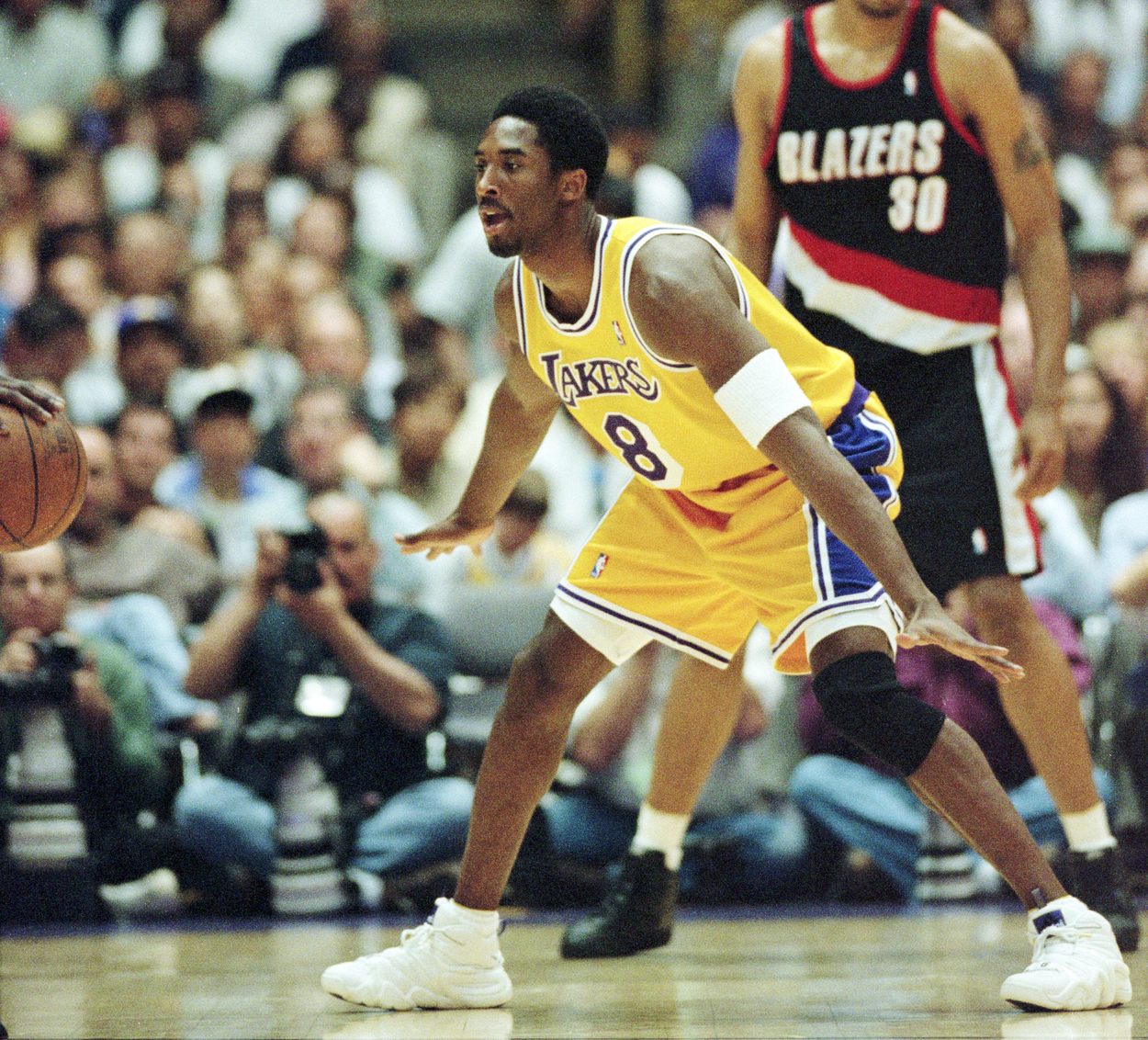 Kobe was one of the most talented young players in the NBA. But sometimes, his ego made him unpopular with the people he went up against on the court.
One of those players was Jayson Williams. Williams, who was in his sixth season with the New Jersey Nets and eighth season overall, made his first All-Star team in 1997-98. The 6-foot-9 big man was a good but not great player, averaging 12.9 points and 13.6 rebounds in his lone All-Star season.
The All-Star Game in 1998 was at Madison Square Garden in New York City. At the nearby Grand Hyatt New York, a 19-year-old Bryant stepped into an elevator that contained Williams, New York Knicks big man Charles Oakley, and Donald Trump, who owned the hotel at the time. Williams gave Kobe a hello and asked how he was doing, to which Bryant unenthusiastically responded with, "Hey, big man," without so much as a glance up.
Jeff Pearlman, author of the book Three Ring Circus: Kobe, Shaq, Phil, and the Crazy Years of the Lakers Dynasty, shared how Kobe's slight angered the short-tempered Williams. (h/t: The Ryen Russillo Podcast)
"Williams was just infuriated, because he was one of these old school guys … like Oakley actually, who believes in the code. The code is [you're] supposed to treat someone with respect. He lunges after freaking Kobe Bryant and just punches Kobe right in the elevator. Donald Trump of all things broke up the fight, or got in the middle of a fight between Kobe Bryant and Jayson Williams."

Jeff Pearlman
In Three Ring Circus, Pearlman went into more details on Trump's involvement, saying the businessman and future president grabbed Williams and told Bryant, "You need to get out of here. Quickly."
"Kobe was cocky to everyone," Williams would say years later. "Everyone. Michael Jordan was arrogant, but with a smile. Kobe was just a d***. I didn't appreciate it."
Bryant's career backed up his ego
Kobe's altercation with Williams didn't stop Bryant from putting on a show at the All-Star Game. The 19-year-old led the Western Conference with 18 points, as the Western Conference fell 135-114.
That incident was a perfect encapsulation of Bryant's career. His hubris made him unpopular, sometimes in his own locker room. But the production that followed tip-off was always present.
In his decorated 20-year career, Kobe scored 33,643 points, the most in Lakers franchise history. His All-Star appearance in Madison Square Garden was his first of 18, where four of those trips ended with an MVP. He was a 15-time All-NBA selection, 12-time All-Defense pick, and a five-time NBA champion with two Finals MVP Awards to top it all off.
But from the first moment he arrived in the NBA, Kobe's attitude was always there. Even if it rubbed others the wrong way.
All statistics courtesy of Basketball Reference.
RELATED: Kobe Bryant Was Nearly a New Jersey Net Until Head Coach John Calipari Got Cold Feet: 'We're Not Winning With a High School Kid'