Kobe Bryant's 1 Phone Call Kept a Notable NBA Role Player From Joining LeBron James on the Miami Heat and Persuaded Them to Sign With the Lakers Instead
The 2010-11 NBA season was an interesting year. Kobe Bryant and the Los Angeles Lakers were the league's reigning champions, and the Boston Celtics had been the team to beat in the Eastern Conference. However, a new squad was on the come up, as LeBron James, Dwyane Wade, and Chris Bosh formed a Big Three on the Miami Heat.
With so many stars going to Miami that year, various veterans also made their way to the Heat for a chance to win a title. But among the players the Heat failed to get was former role player Matt Barnes. In fact, Barnes recently said he thought he was on his way to Miami until he got a call from that year's reigning Finals MVP, Kobe.
Matt Barnes had become a successful role player in the NBA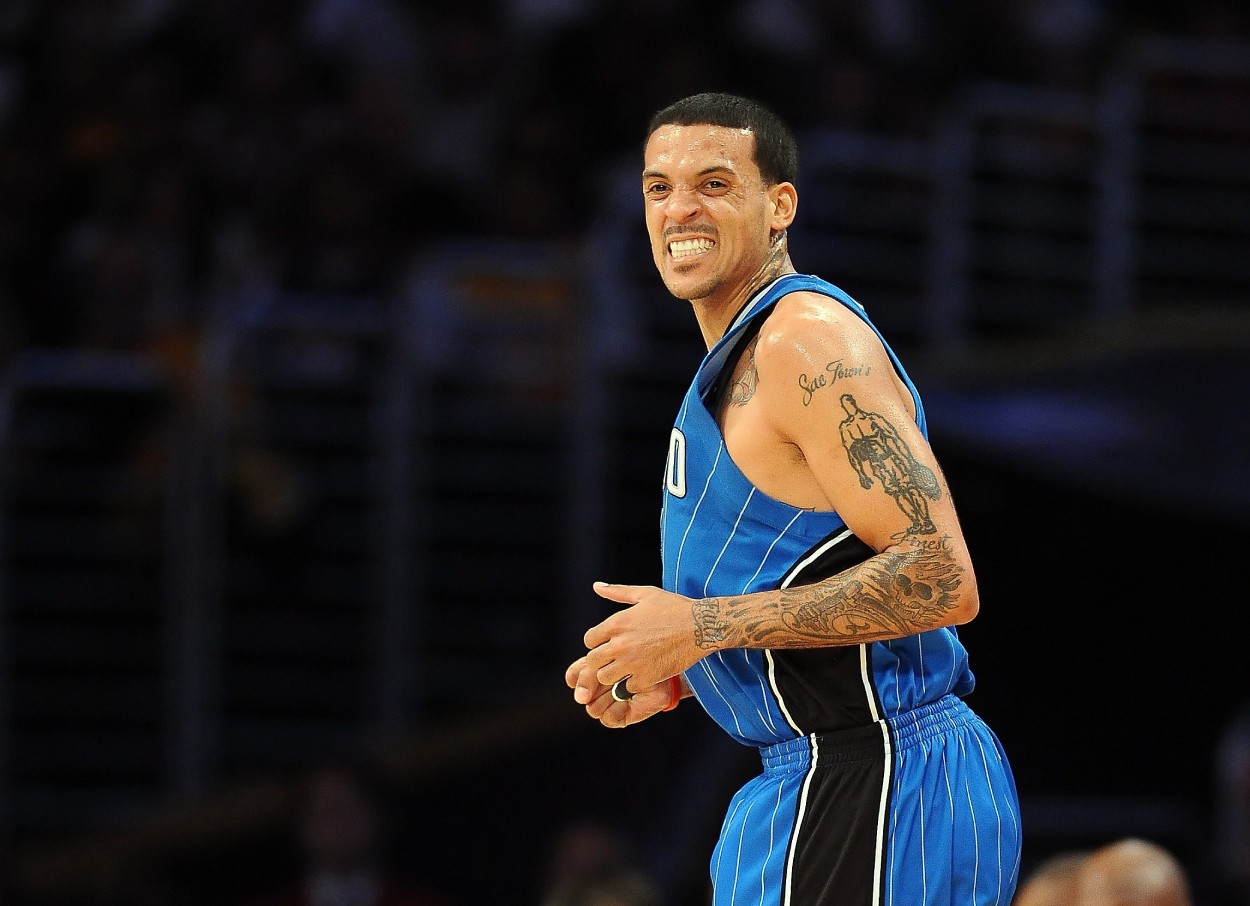 Prior to the 2010-11 season, Barnes had already made a name for himself as a strong role player in the league.
He only played in 137 games through his first three seasons and averaged just 3.7 points for four different teams, but Barnes finally found some success in 2006-07 on the Golden State Warriors.
His numbers took a nice leap that year, as he posted 9.8 points and 4.6 rebounds per game. But a couple of seasons later in 2008-09, the UCLA product had one of the best seasons of his career with the Phoenix Suns, averaging 10.2 points and 5.5 rebounds.
Barnes then spent 2009-10 on the Orlando Magic, but had an opportunity to join one of the NBA's top teams for the 2010-11 campaign: the Heat or the Lakers.
Pat Riley reached out to Barnes about joining the Heat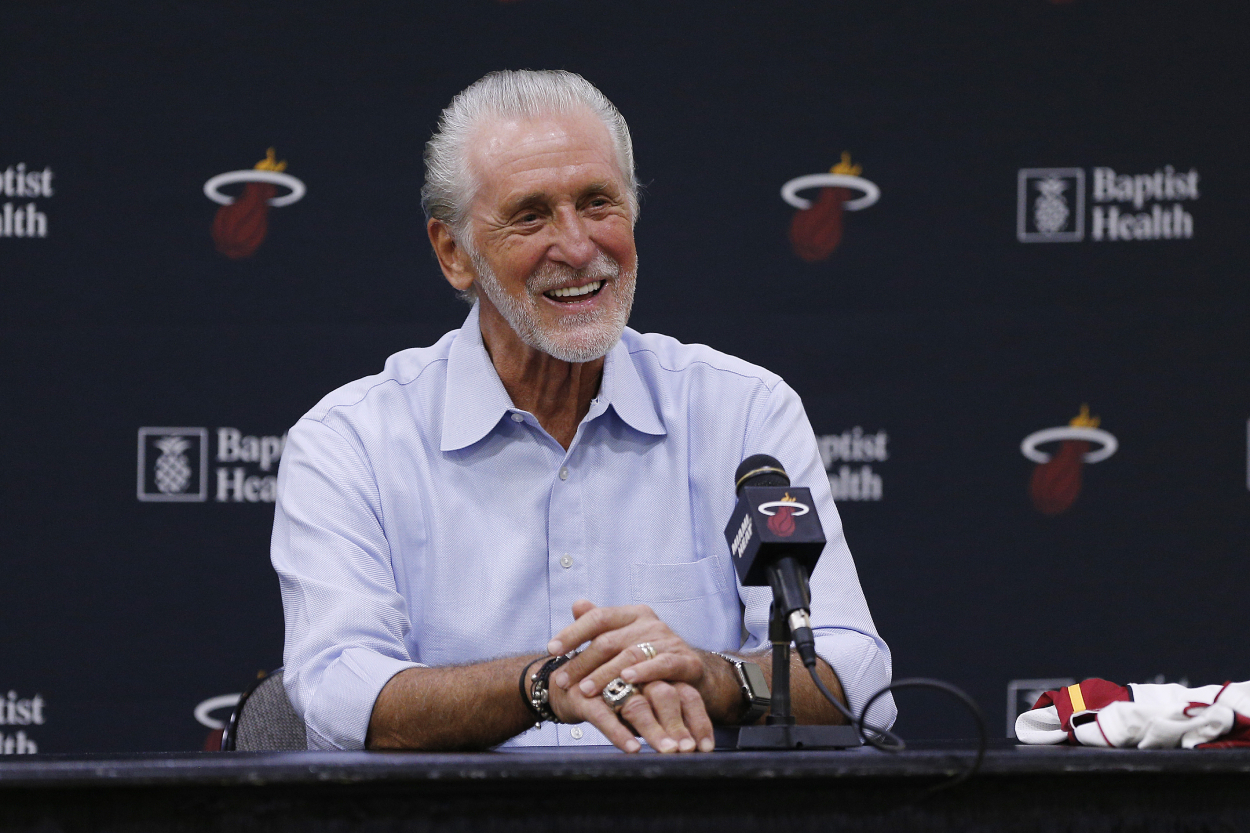 Following that 2009-10 campaign, Heat president Pat Riley reached out to the 2002 second-round pick about joining Miami. Riley was on the brink of signing Chris Bosh and LeBron James to form a Big Three with them and Dwyane Wade.
"[He was like], 'Our crunch-time lineup can be you, LeBron, D-Wade, Bosh, and Mike Miller, and we're gonna win some rings,'" Barnes recalled on the Oct. 5 episode of No Chill With Gilbert Arenas. "So, I'm thinking … I'm just gonna go to Miami."
Barnes could have been a nice addition to that Heat team. He was a solid role player and could have given them another veteran presence.
But a call from Kobe Bryant changed everything.
Kobe Bryant's phone call led to Matt Barnes picking the Lakers over LeBron James and the Heat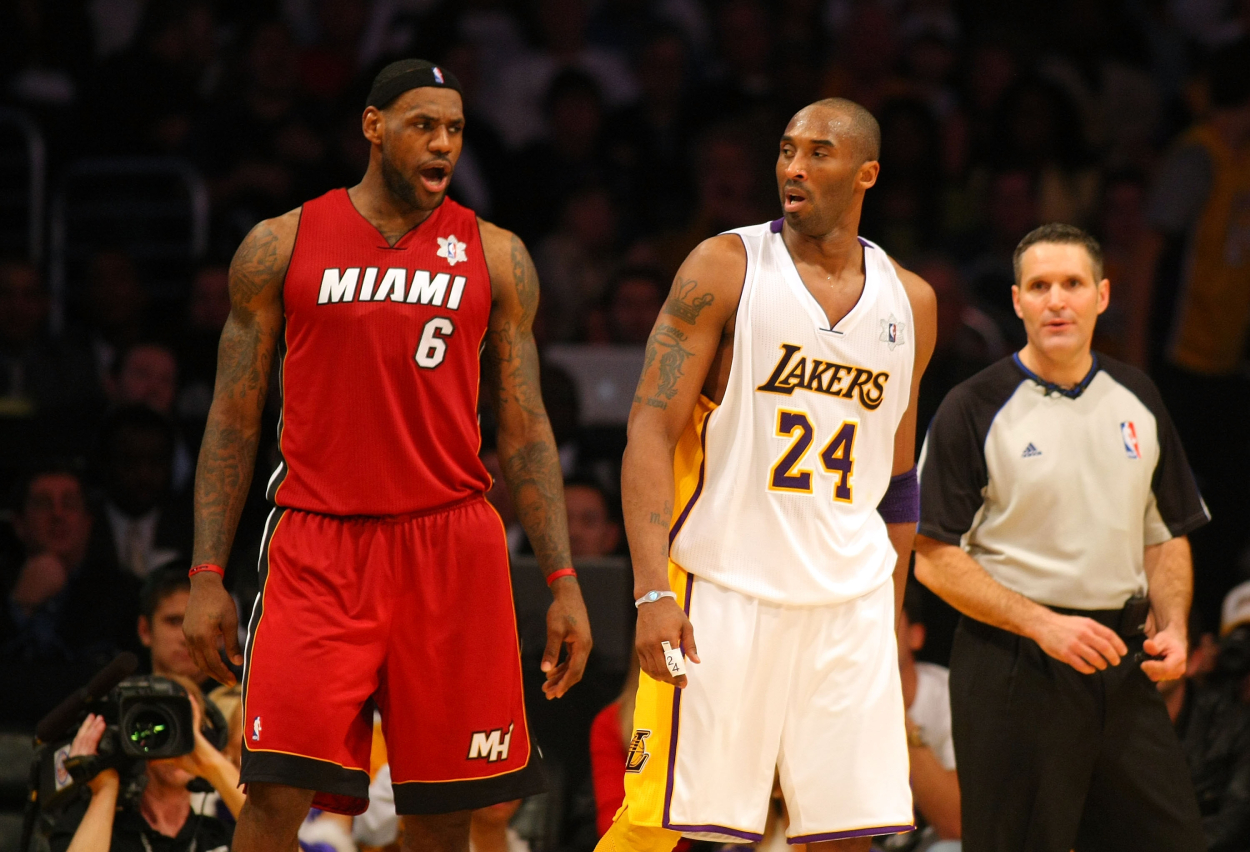 Barnes' connection to Bryant went back to his college days, given that he played at UCLA while Kobe was on the Lakers. Once he was in the NBA, though, some fans knew him as the guy who famously attempted a ball-fake in the future Hall of Famer's face.
"Anyone that plays Kobe knows he's dirty as f***," Barnes said on No Chill With Gilbert Arenas. "Grabs you, elbows you, says s***, does whatever, but they don't never call a foul on him. … But it was part of that mental warfare that he liked to put on you."
During the game when he attempted the fake, Barnes said he had just become frustrated because Bryant had beaten up on him so much that night.
"Literally, my … arms just did [the ball fake] by themselves; I wanted to slam that s*** in his face," Barnes said.
But the move may have actually led to his Lakers signing.
"I get this call from a number I don't know … and 'It's Kob,'" Barnes recalled from his offseason interaction with Bryant. "I'm just like, 'Yeah right, who's this?' And he's like, 'Nah, it's Kob for real.' I was like, 'What? What's up?' So we kind of start talking, and he told me, 'Anyone crazy enough to f*** with me is crazy enough to play with me. Do you want to be a Laker?'"
Barnes then said that since he grew up in California it was essentially a no-brainer; he was on the Lakers four days later.
Matt Barnes and Kobe Bryant played on the Lakers together for two seasons
Barnes may have had more success had he signed with Miami. LeBron James and the Heat went to four straight Finals and won two consecutive championships in 2011-12 and 2012-13. But the 6-foot-7-inch forward still played well with Bryant on the Lakers.
He averaged 6.7 points and 4.3 rebounds with LA in 2010-11 before posting 7.8 points and 5.5 rebounds in 2011-12.
The biggest thing he gained from his time with the Lake Show, though, was a close relationship with Bryant.
"During that very first season, we were both going through stuff in our personal lives, so we really, really bonded," Barnes said. "… We were always out and about doing s*** and really kicked it and talked about our kids, and talked about life, and business, and family, and all this kind of s***. So, we really went from competitors to teammates to brothers."
Barnes may have passed on playing with an NBA GOAT on an all-time great team in James and the Heat. But he ended up playing with another GOAT and later left the Lakers with a close friend.
Stats courtesy of Basketball Reference
RELATED: Kobe Bryant Welcomed a New Teammate to the Lakers by Immediately Asking Him if He Was Ready to 'Black Out': 'You See Spots'