Kobe Bryant's Respect for Michael Jordan Was 'Forged' After He Went Scoreless in 25 Straight Games and Nearly Quit Basketball
A long time ago (and seemingly in a galaxy far, far away), Kobe Bryant couldn't score. He couldn't score for an entire summer, in fact, totaling zero points through 25 games. He thought about quitting basketball altogether. Then he learned an interesting nugget about Michael Jordan.
This was long before his championship days alongside Shaquille O'Neal and the Los Angeles Lakers. It was long before he even entered the NBA. Still, Kobe's scoring drought absolutely incensed him.
He was 12 years old.
But then Bryant learned that even MJ had experienced failure as a young player. He decided if failure could fuel Jordan, it could fuel him too.
Kobe Bryant failed to score a single point at the 1991 Sonny Hill tournament
Just before he turned 13, according to the book Three Ring Cirus by Jeff Pearlman, Kobe's father, Joe, entered him into the Sonny Hill Community Development League. The Sonny Hill tournament is well-known in the Philadelphia area as a breeding ground for young basketball stars.
Joe filled out most of the registration paperwork and then handed it to Kobe to complete the final few lines of information. Under "future career plan" Bryant had written "NBA."
"Are you serious?" he was asked. The future Hall of Famer just nodded.
He then went out and proceeded to miss every single shot over the ensuing 25 games.
Bryant began to emulate Jordan by using his failure as motiation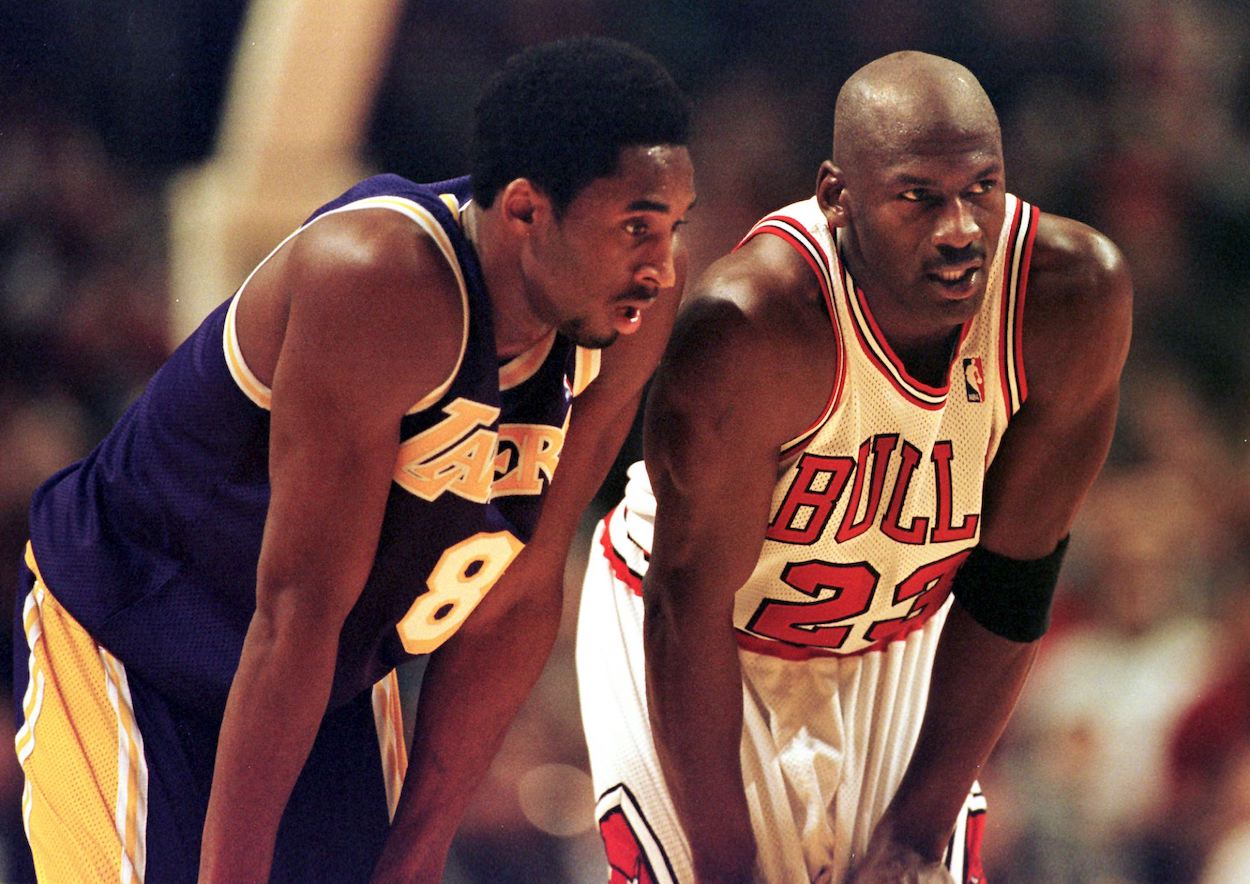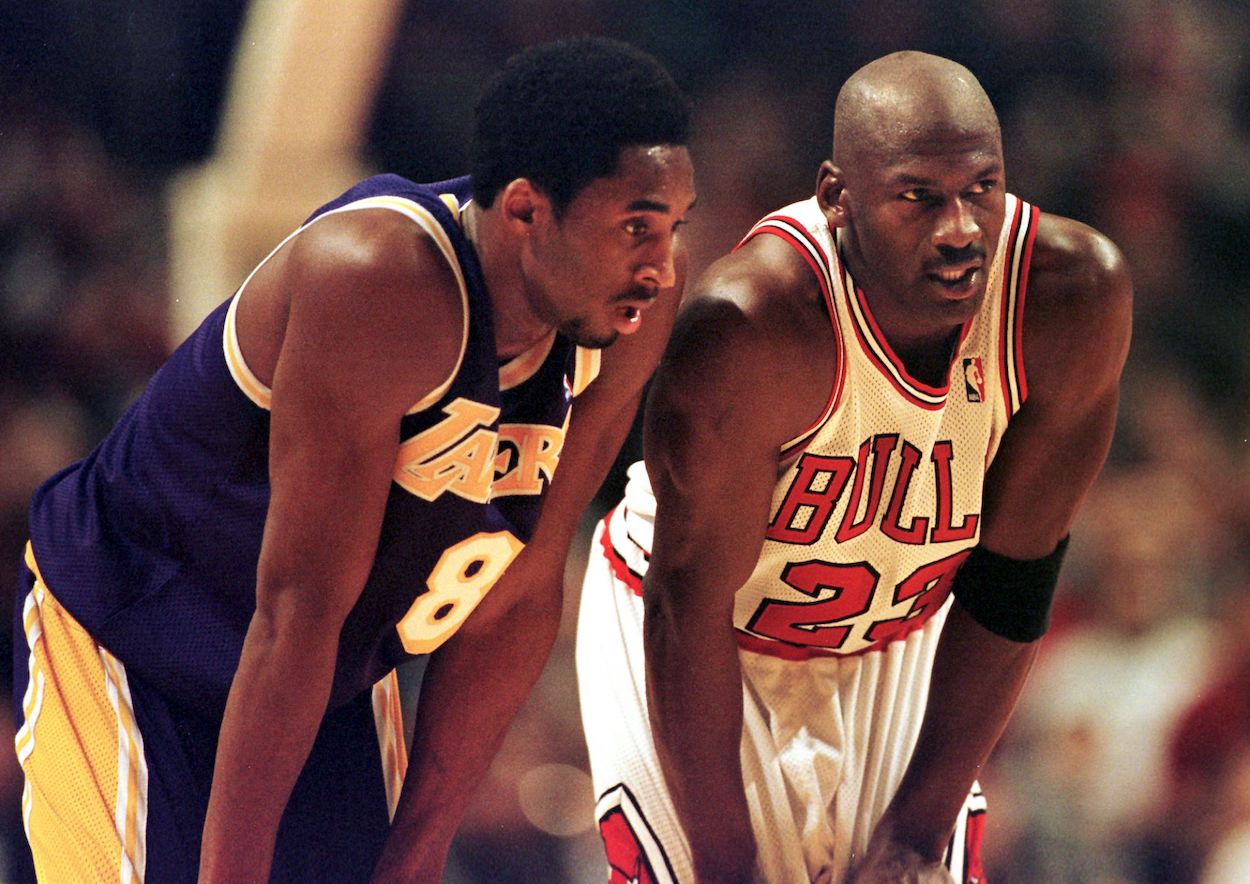 The Black Mamba recounted the same story in a piece on the Player's Tribune in 2014. He was reminded of it the day he passed Jordan on the NBA's all-time scoring list:
"Zero. That's the number of points I scored the entire summer while playing in Philadelphia's Sonny Hill Future League when I was 12 years old. I didn't score. Not a free throw, not an accidental layup, not even a lucky throw-the-ball-up-oops-it-went-in basket.

"I considered maybe just giving up basketball and just focusing on soccer. Here's where my respect and admiration for MJ was forged. I learned that he had been cut from his high school team as a freshman; I learned he knew what it felt like to be embarrassed, to feel like a failure. But he used those emotions to fuel him, make him stronger, he didn't quit. So I decided to take on my challenge the same way he did. I would channel my failure as fuel to keep my competitive fire burning."

Kobe Bryant on learning from Michael Jordan's failures
Bryant said he became "obsessed" with proving to everyone he could succeed on the basketball court. That obsession rubbed a lot of people the wrong way during the 18-time all-star's career. But, clearly, it worked.
Bryant put what he learned from Jordan to use
Just two years after failing to score a single point, the future MVP was playing on the varsity squad as a freshman at Lower Merion High School. And six years later, he was a first-round pick draft pick.
Bryant went scoreless in 25 straight games as a kid, but he managed to rack up 33,643 points in his professional career. He passed Jordan, Wilt, and Shaq. He won the NBA scoring title twice. He scored 81 in a single game.
There is an almost infinite number of stories detailing what Kobe learned from MJ and how he emulated the six-time champion. But that admiration — and the fuel that jumpstarted his journey to the NBA — came from failure. Just as Jordan's did.
All statistics courtesy of Basketball Reference.
RELATED: Michael Jordan Took Pity on Everyone Who Had to Compete With Larry Bird in the 1988 3-Point Contest: 'I Tell You, It's Hard to Shoot After Bird'