Kobe Bryant Showed NBA Players the Value of Paying Attention to Details
The premature passing of Kobe Bryant broke NBA fans' hearts. Between his championship rings, MVP season, and lasting impact on the city of Los Angeles, Bryant will always be a Lakers legend. He got where he was with what he called Mamba Mentality. The first one on the court at practice and the last one off, Bryant was in touch with the game of basketball on a level that no one has ever been. He paid attention to every detail.
Kobe Bryant's attention to detail
In The Players' Tribune, Gerald Henderson wrote of an encounter with Bryant where he complained about the rim being too low. After warmups (and the rim getting fixed), Bryant dropped 30 on the Bobcats, a performance Henderson considered a defensive success. After the game, he confirmed with the maintenance team that Bryant was correct; the rim was indeed a quarter-inch off.
For players who look at the rim and shoot based on what they see, this is something they'd never notice. But Kobe had so much experience and muscle memory, he knew his free throws should've been going in — and they weren't. Even Henderson initially wrote off Bryant's misses as a streak of bad luck or just a bad day. But Bryant had enough faith in his skill and his attention to detail that he called the error out.
How much could a quarter-inch matter?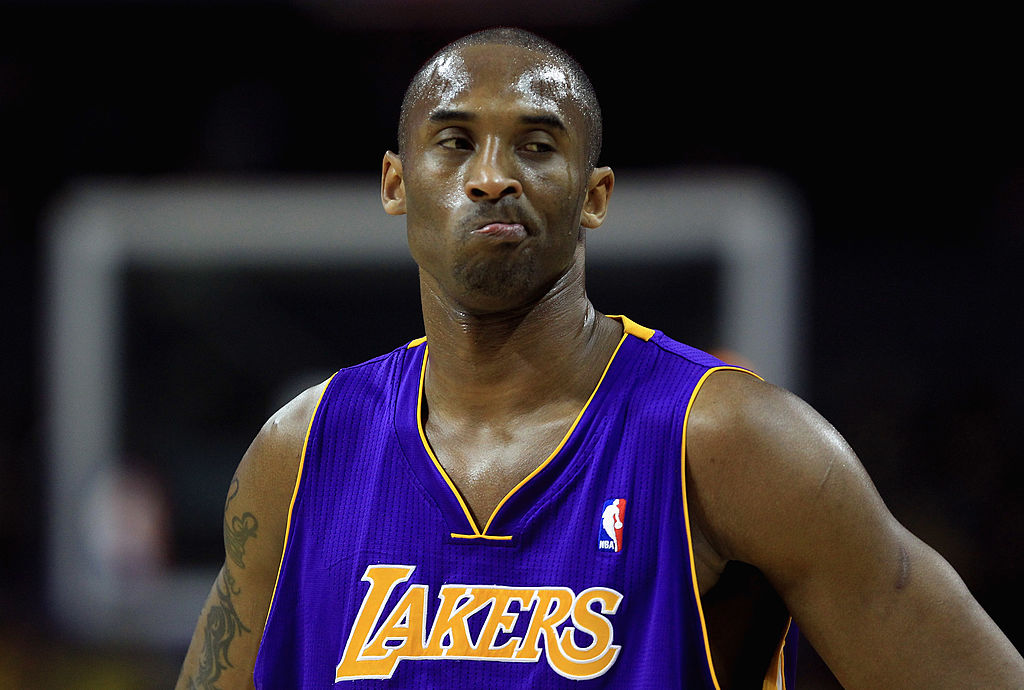 Some of the greatest players of all time struggled mightily at the free-throw line. With practice, even non-basketball players can make 70% or 75% of free-throw shots. But the mentality it takes to practice every shot on the floor over and over again until you can tell when something is off just by feel? That's Kobe Bryant.
Can such a slight difference really affect a player's shot? Setting aside Bryant's, how would other players be affected by a minuscule change? They'd probably perform just as unsuccessfully as Bryant, but they would be more likely to blame it on bad luck (or themselves). Bryant was able to identify the issue simply due to his familiarity with the court.
When an NFL team nearly converts a fourth down and the chain crew comes out to the field, they're measuring distances as small as a quarter-inch. Although it doesn't seem like basketball and football have too much in common, each is a game of precision. It's difficult for sports fans to really conceive how much time pro athletes spend preparing for games.
Before his untimely passing, Bryant was a model of hard work. His determination inspired nearly every basketball player that came after him — along with plenty of his contemporaries.
Kobe Bryant's impact on the NBA's future
A player could work harder than everyone else, grind long hours in the gym, and still not get anywhere near Bryant's mental game. Not only did the Mamba have a great foundation for the game based on hard work, but he also had pure talent.
If NBA basketball goes on long enough, his records will eventually fall. The Lakers will win a championship next year with LeBron or in 2025 with Kyle Kuzma or maybe in 2035 with Bronny James. But the time Bryant spent in Los Angeles was magic for both the city and for the NBA. Today's superstars grew up watching Bryant and his attention to detail live, and future generations will study his games to learn how to be the best.