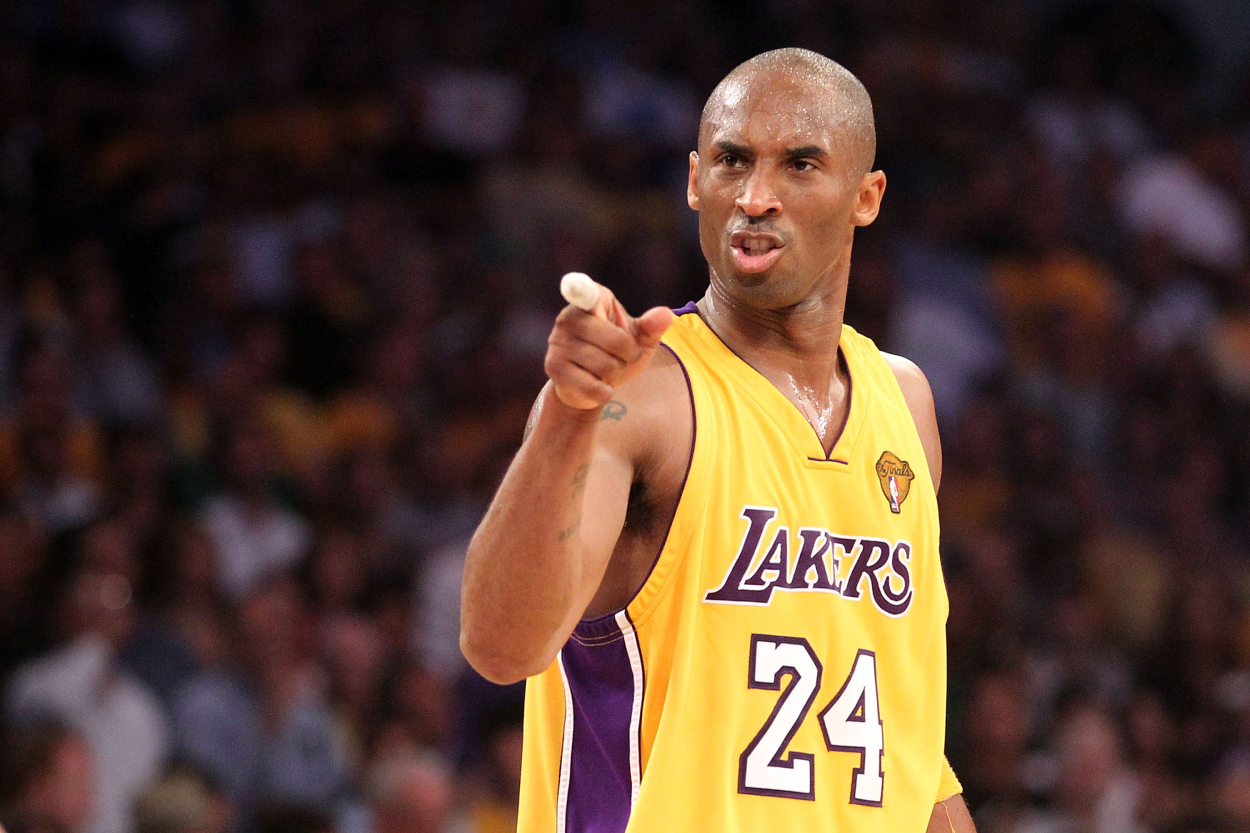 Kobe Bryant Once Sternly Put a Former NBA Coach on Notice After Hearing They Criticized His Defense on Live TV: 'I Can't Wait 'Til You Come Back to Coaching'
Kobe Bryant took pride in his play for the Lakers, but after a former NBA coach criticized his defense, he then put them on notice with a few choice words.
A few specific words likely come to mind whenever fans think of Kobe Bryant's NBA career, and "points" is likely a popular one since he scored plenty of them with the Los Angeles Lakers.
However, Bryant didn't just find ways to put the ball in the basket; he also played defense at an elite level. And when a former NBA coach criticized his play on that end of the court, Mamba quickly put him on notice.
Jeff Van Gundy didn't think Kobe Bryant deserved first-team All-Defense in 2007-08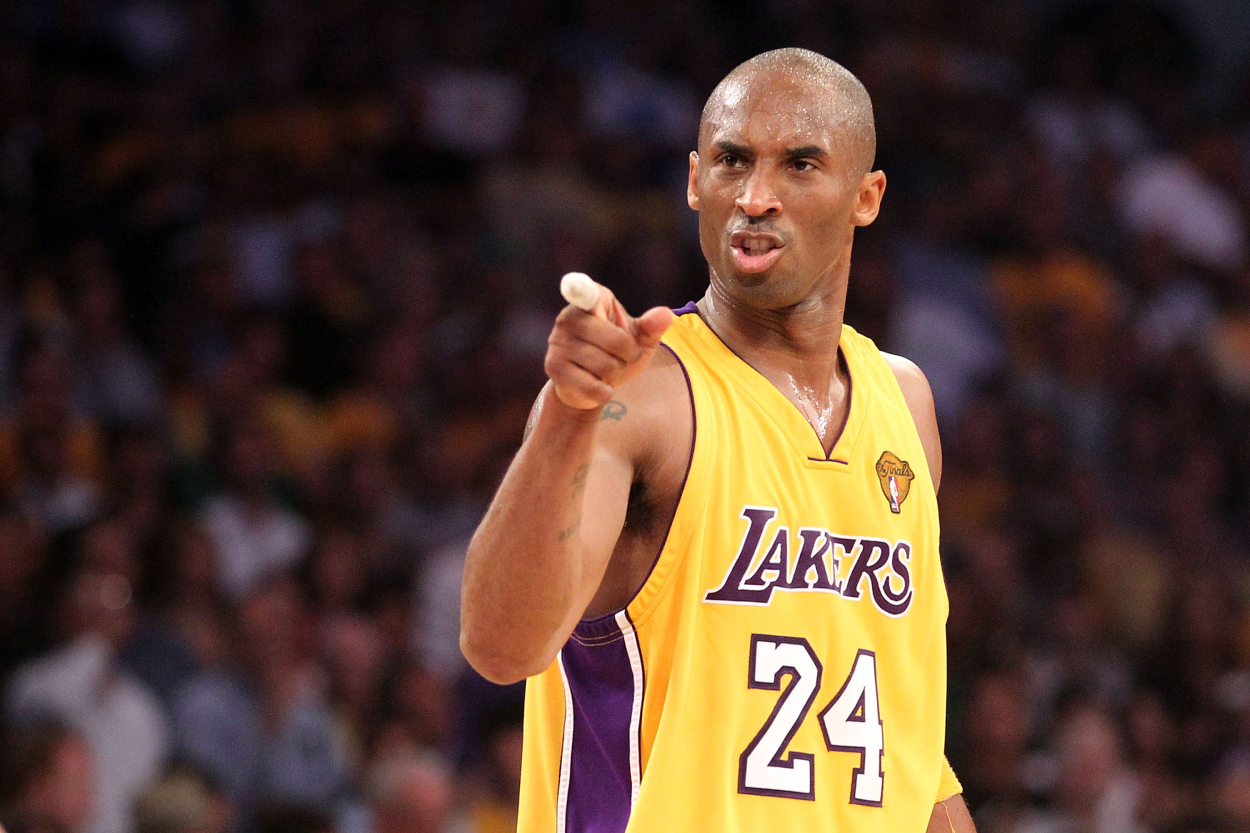 Jeff Van Gundy had significant success as an NBA head coach for the New York Knicks and Houston Rockets. He even led New York to the NBA Finals in 1998-99.
However, Van Gundy hasn't coached since 2007 and is now one of the most recognizable broadcasters in the league.
Early into his broadcasting career, though, Van Gundy said he made a comment about Kobe Bryant's defense while calling a 2008 NBA Finals matchup between the Lakers and Boston Celtics. Bryant earned first-team All-Defense that year, but Van Gundy didn't think Kobe deserved the recognition and was then unsurprisingly blunt when relaying his thoughts about it on TV.
"In Game 1 (of the Finals), I said I thought 'Kobe would be on my first team All-Last Five Minutes of a Close Game Defensive Team, but All-Defense, because he had so much on him to score, I don't think he deserved to be on the All-Defense,'" Van Gundy said on a May 2021 episode of The Rich Eisen Show. "I said, 'I think Shane Battier, who I coached in Houston, should have been.'"
Bryant, though, somehow heard what Van Gundy said about him, and he had a message for the coach-turned-broadcaster before Game 2.
Kobe put Jeff Van Gundy on notice
Ahead of Game 2, Van Gundy said he and his colleagues spent time interviewing players and coaches, which then led to his face-to-face meeting with an irritated Bryant.
"Bryant is coming in, and he walks around the hall, and he walked in, and he said, 'I can't wait 'til you come back to coaching because I am going to effing shut your best player down, I promise you that, in the first game,'" Van Gundy said to Rich Eisen. "…That's the thing I loved about Bryant. Everything was personal; everything was a challenge."
So, how did Van Gundy respond to the Lakers legend?
"I said, 'We're going right at you the first five plays because I know you're not guarding all five plays, come on,'" he said. "And he had a few more choice words for me."
Van Gundy went on to say that it was "easy to talk to" Bryant because he didn't get offended when trash-talking back and forth like that. But the former coach's story also proved one thing: Bryant took pride in his defense.
Kobe Bryant was an elite defender for the Lakers
Despite what Van Gundy thought about Bryant's defensive capabilities, Kobe dominated on that end of the court throughout his entire career for the Lakers.
While the five-time NBA champ led the league in scoring twice and is currently fourth in NBA history in total points with 33,643, Bryant also earned All-Defensive Team honors 12 times and first-team recognition nine times.
The 2007-08 MVP averaged 1.4 steals for his career and recorded as many as 2.2 per game in 2002-03. He is also No. 16 on the NBA's all-time steals list with 1,944.
Kobe Bryant had a killer mentality on both ends of the court, and the Hall of Famer proved how much he cared about playing great defensively through the comments he made to Van Gundy.
Stats courtesy of Basketball Reference