Kobe Bryant Taught His Teammates the Value of Hard Work but a Lakers Legend Recently Revealed What He Taught Kobe: 'I'm Honored and Proud of to Share That With Him'
Kobe Bryant didn't just win a lot of games during his NBA career; he taught his Los Angeles Lakers teammates — as well as young players throughout the league — what it took to be the best. Fans can still see the impact he had on the sport through the way certain stars play the game today.
Among the players who had an up-close-and-personal experience with the five-time NBA champ was Pau Gasol. And while Gasol recently admitted that Kobe taught him a lot during their years on the Lakers, he also revealed what he taught Bryant.
Kobe Bryant taught Pau Gasol and others what it took to be the best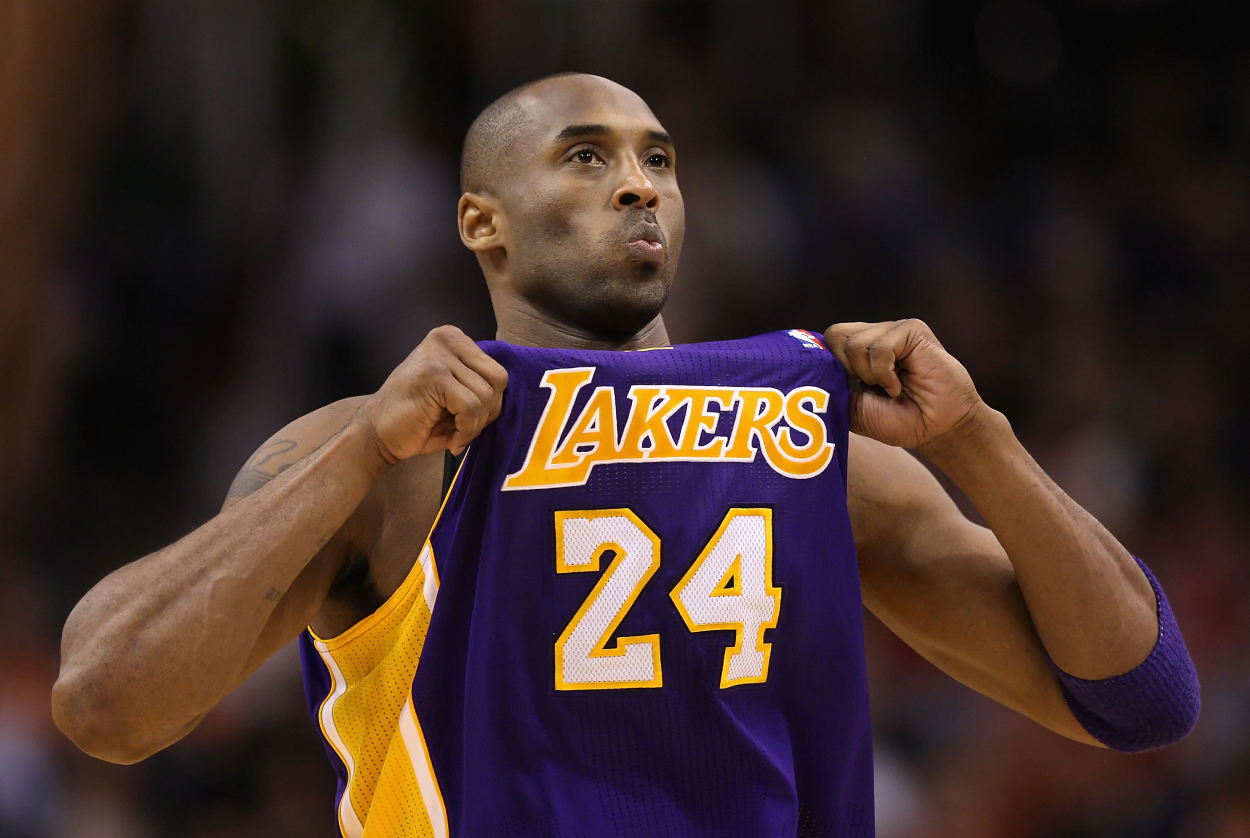 Kobe Bryant became one of the greatest NBA players to ever play because of his dedication to his craft and his desire to be the best he could be for the Lakers. He wanted to win at all costs, and that intensity showed every time he took the court.
From pushing his teammates in "blackout workouts" to treating practice like it was Game 7, Bryant didn't shy away from showing others what it took to be great. And Gasol was one of the lucky few who got a front-row seat to his legendary work ethic.
"I learned first-hand what it meant to be the best," Gasol recently said to Fox Sports. "The effort, the commitment [and] the work ethic he had was unparalleled. It inspired so many players, not just on his team but beyond his team. It inspired a generation, probably multiple generations of players that we see today."
However, while Gasol learned a lot from Bryant, Kobe also gained some things from Pau.
Pau Gasol revealed what he taught Kobe
While talking to Fox Sports, Pau Gasol initially said he didn't know if he taught Kobe Bryant much at all. But the former big man eventually revealed one thing he helped him with during their years as friends and teammates.
"A close person to him told me that I taught him empathy, which is something that I guess I'm honored and proud of to share that with him," Gasol told Fox Sports.
Bryant seemed to show that empathy later in his career. Instead of being intense 24/7, he formed bonds with non-Lakers players across the league like Kyrie Irving and Devin Booker. It appears he realized he had something to pass on that other players could then use once his career was over, and those stars have since displayed his mentality whenever they take the court.
All in all, Gasol's recent comments reveal just how close he and Bryant were, and their bond is still evident today.
Pau Gasol and Kobe Bryant were close on and off the court
On the court, Kobe Bryant and Pau Gasol were nearly unstoppable together for the Lakers. They went to three consecutive NBA Finals and won two straight championships in 2009 and 2010. The two also formed one of the best duos in the game, with Bryant averaging 26.9 points, 5.5 rebounds, and 5.1 assists during the years he played with Gasol and Pau averaging 17.7 points and 9.9 rebounds.
However, they were also close off the court. As Fox Sports notes, Bryant often referred to Gasol as his brother, and Pau has since been there for Kobe's wife and daughters following his and his daughter Gianna's tragic 2020 deaths. Gasol and his family even went to Disneyland with them for Halloween.
"He was a great girl dad, a great dad to his daughters, a great family guy, and that's something that I want to be — a great dad to my daughter," Gasol said to Fox Sports.
No matter what they taught each other, Pau and Kobe's relationship was much deeper than basketball.
Stats courtesy of Basketball Reference