Kobe Bryant: The Worst All-Star Starter Ever…Yet Again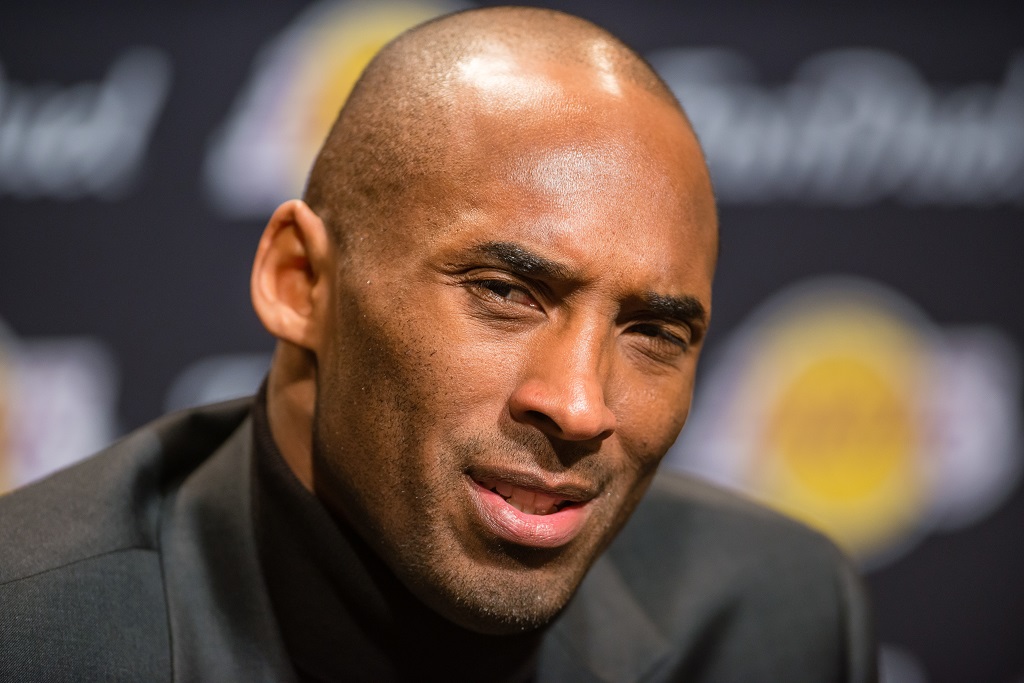 Kobe Bryant is many things. Variously, he is one of the greatest shooting guards the NBA has ever seen, one of the most ferocious competitors to ever set foot on a basketball court, one of the most worldly NBA superstars ever, and the face of five championships (alongside Shaq) for one of the league's most storied franchises. As sure-fire a Hall of Fame player as you'll ever see, he is also one of the rare specimens to spend his entire career suited up for one team, even if he not-so-secretly wanted out — to the point of being involved in trade talks for one of the other titans of his time, LeBron James.
Bryant is also, without question, one of the worst starting players for an NBA All-Star team ever. And this isn't the first time he's been in this position. Don't worry, we'll explain. The obvious comparison point with Bryant has always been His Airness, Michael Jordan, and as much as Kobe actively encouraged and relished being paired with the greatest player in the modern NBA, we doubt that he would have wanted to outshine Jordan's awfulness with Washington. But in truth, this is exactly where Kobe has been since suffering an Achilles tendon injury in April 2013.
Read that again. It took one of the worst basketball-related injuries anyone can suffer for Kobe to really begin diminishing in stature on the court, and nothing less than his insane willpower kept him on his feet and in the game in the immediate aftermath. This is a career-ending injury for most (and, you could argue, it was for the Black Mamba), and the fact that Kobe came back at all is astonishing. But it does not mean that he came back as a great player, or even a good one.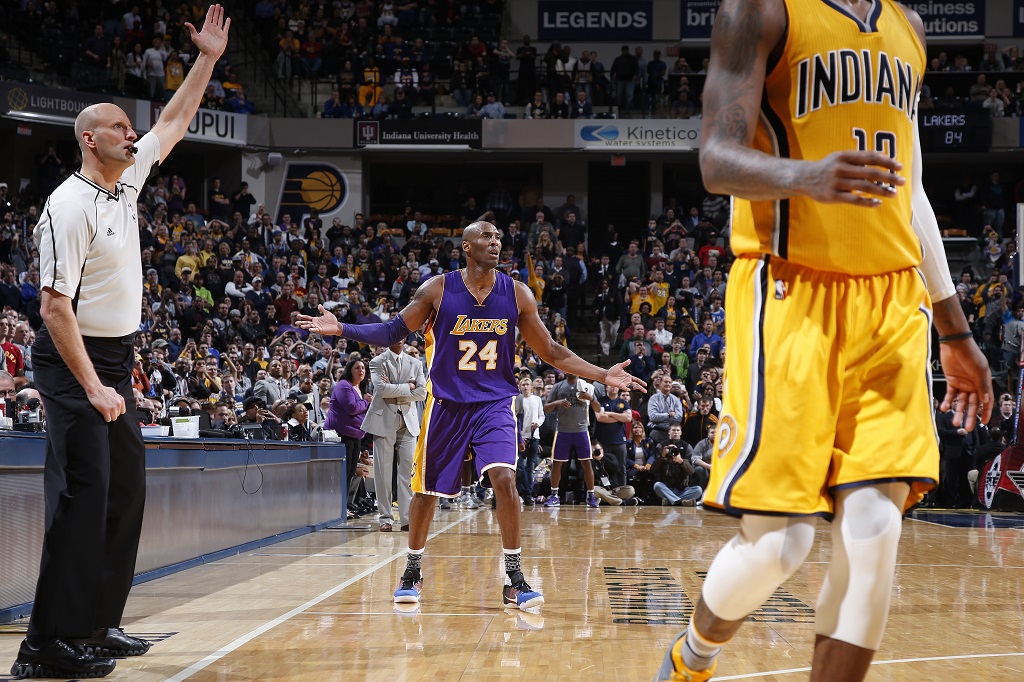 Ok, so, where's the proof? How is Kobe so bad, how is Kobe so singularly bad, and why should you read this as anything other than a Celtics fan getting his last shot at Kobe (consider that a full disclosure)? Well, the proof is in the pudding, so to speak — not only in the eye test, which should tell you that the Lakers are not playing particularly well this year — but also in the numbers that surround Bryant as a player.
Before anyone retreats into the easy cliche of "stats lie" as a defense of No. 24's play this season, let's explain what we're looking at, and how we're looking at it. Right now, Kobe Bryant's usage percentage is hovering at just about 30%. What does that mean? It means that he takes up a little less than a third of his team's possessions while he is on the floor. In other words, about 30% of the time, any given Lakers play will end with a Kobe shot or a Kobe turnover while he's out on the floor.
This percentage is extraordinarily high, and usually indicates that a player is responsible for an extraordinary amount of a team's offense (think Allen Iverson or Carmelo Anthony-type players). Usually there are other numbers that can justify this usage percentage, since most of the time you have to be a really good player for a coach to allow you to shoot that often. This is not the case with Kobe — more on that in a minute.
The other thing to keep in mind is prevalence. That is to say, there are always one or two weird outliers in the All-Star Game — guys who don't start and wind up being swapped in as a reserve for injury, etc. This, obviously, is not what's happening with Bryant, who was voted in by his legion of fans, but has also started in all 45 games that he's played for the purple and gold (the Lakers have played 55 games overall). To control for this, we decided to look at players who started at least 33 games while being All-Star selections. How does Kobe stack up to these contemporaries? In a word: badly.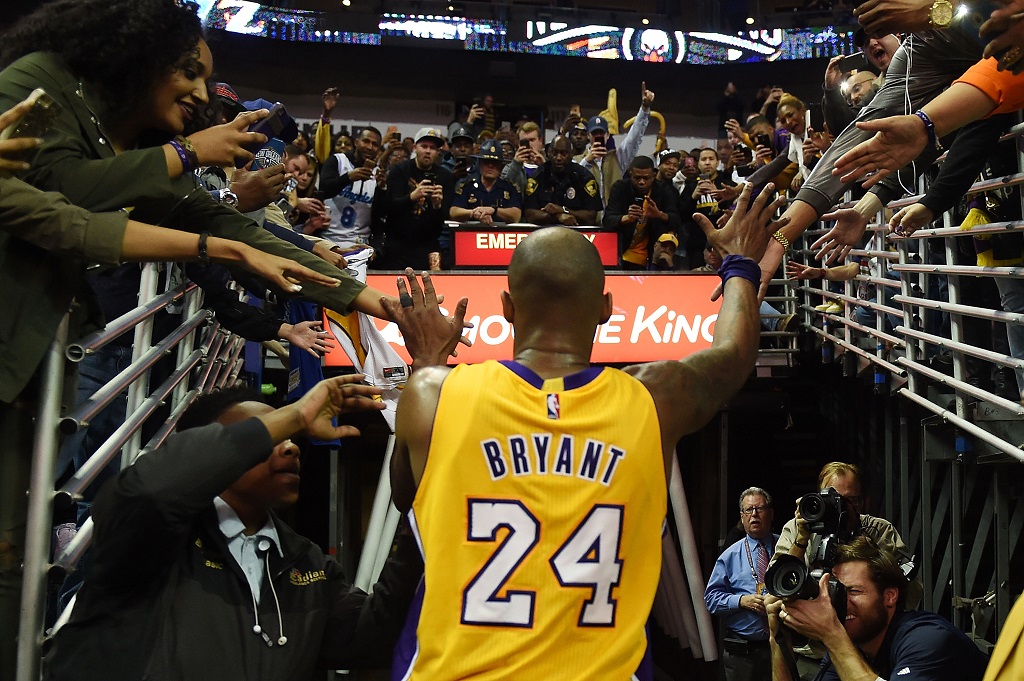 The most brutal way of examining Kobe's effectiveness: Look at raw win shares, with no controlling factors. Under this light, which is as simplistic and reductionist as it is starkly illuminating, Bryant owns three of the four most useless seasons in which he was an All-Star in post-merger NBA history. But, as already outlined, that's not the best way to look at the numbers.
If you apply our games started and and usage percentage requirements, Kobe merely owns the top two spots for "worst All-Star ever," or perhaps "least effective All-Star ever" — the top four are rounded out, perhaps unsurprisingly, by Allen Iverson and Carmelo Anthony. (In fifth? Washington-era Michael Jordan, circa 2002.) That's just examining win shares, though, which could be argued to penalize players for not being on winning teams.
If you shift the focus to VORP (value over replacement player) — arguably a better indicator of what an All Star should represent — Kobe winds up … looking just as bad. In fact he is the only player on this list to have a negative VORP, meaning that the Lakers would be better if they took the most average player that average could be and inserted him into the lineup instead. Not a good look for Mr. Bryant.
And what about PER? Even though the problems with player efficiency ratings have been well documented over the years, it still acts as a nice bit of shorthand for evaluating the offensive prowess of players, and it was engineered to make Michael Jordan look like a giant among men, so surely it should favor Kobe, who's game more closely mirrors His Airness than anyone else? No, not so much.
When Kobe Bryant retires we'll say goodbye to one of the game's greatest, but we get the feeling his post-Achilles career will be remembered much the same way MJ's return to the hardwood was — wincingly and under duress — and nothing exemplifies this better than his presence at the All-Star Game this weekend.