Kobe Bryant Had Trouble Adjusting to High School in Philadelphia, But Basketball Was a 'Universal Language'
Between the ages of 6 and 13, Kobe Bryant lived with his father, Joe "Jelly Bean" Bryant, in Italy. Having spent a good portion of his childhood in the country, Bryant spoke fluent Italian. The elder Bryant decided to move the family back to Philadelphia, Pennsylvania, where the younger Bryant would eventually play high school basketball.
Adjusting to life back in the United States was not easy, however.
Kobe Bryant was shy and reserved in high school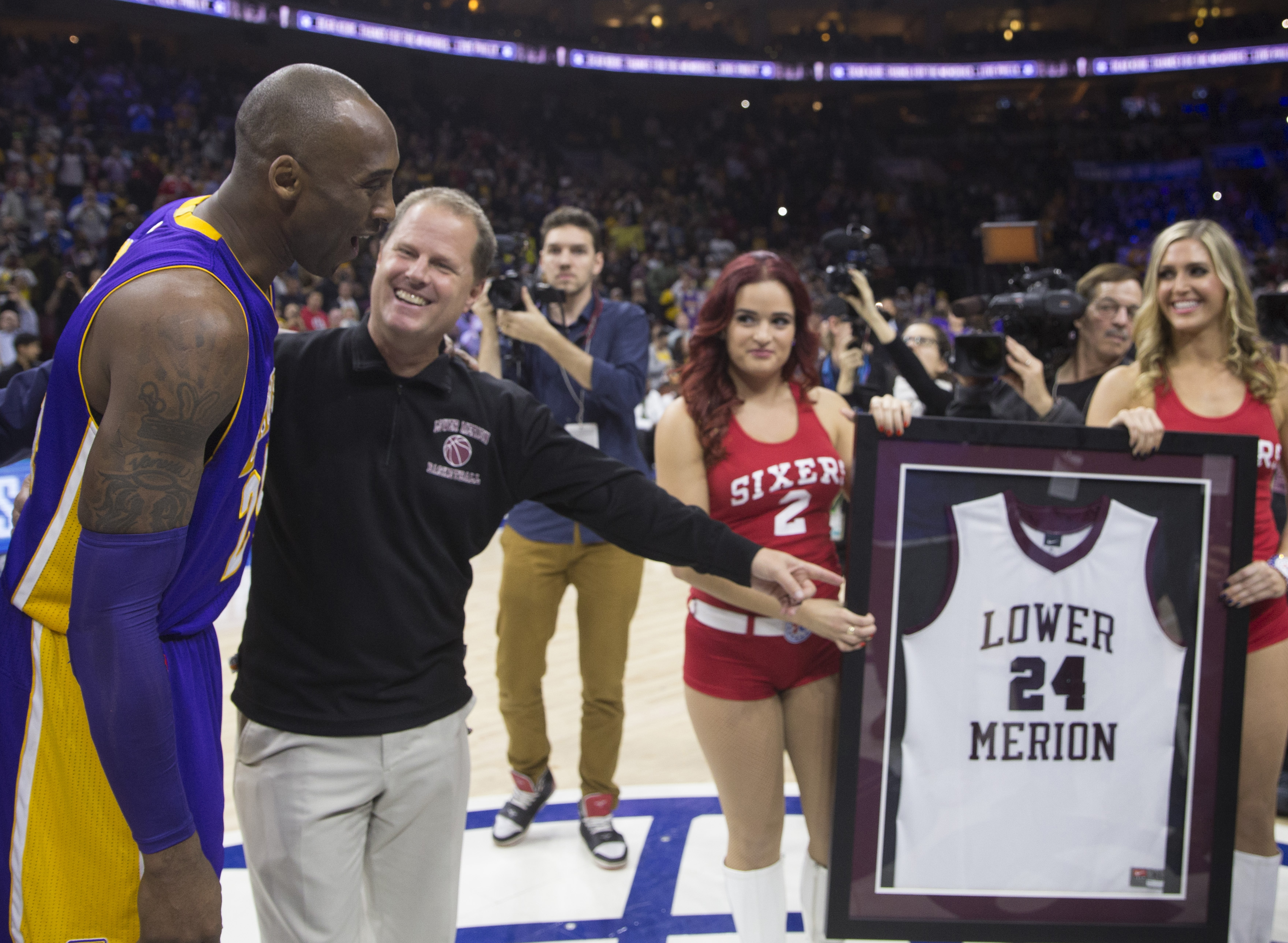 ABC chronicled the life of Kobe Bryant through its Superstar documentary series. The documentary featured commentary from several people in sports and media who followed the Black Mamba throughout his career.
Superstar also gave viewers an in-depth peek into Kobe's upbringing in Italy and his high school career. While playing in Italy, Bryant felt like an outsider at times. His father felt it was time to come back to the United States, where his son would ultimately hone his skills and improve as a basketball player.
He attended Lower Merion High School in the suburbs just outside of Philadelphia. Naturally, he didn't really know any of his classmates. "It was a lot to adjust," Bryant said in an interview clip from the documentary. "I really didn't know anybody. I was very shy, very reserved."
It's safe to say Bryant was out of his element. He was just a small fish in a big pond.
Bryant had trouble understanding the language
One of the biggest hurdles Bryant had during the early stages of his high school experience was the language barrier. Italian was his primary language, so more adjustments were needed in order to make it through everyday life.
He stated he had trouble understanding English, as well as slang that was used by high school students during the time period.
Everybody was speaking slang, and I didn't understand one word. Somebody would say, 'Stop sweating me' and I don't know what they're talking about.

Kobe Bryant
Bryant also mentioned he had a hard time making friends due to the disconnect. He was never invited to parties or other social gatherings, so he pretty much kept to himself when not in school. Instead, he would take his basketball to the gym and just dribble all weekend.
Basketball ultimately turned out to be the gateway for him to finally make friends in school. Bryant would go to the gym and play basketball with classmates during lunch and after school.
"Basketball is a universal language, so I was able to communicate that way," he said with a smile on his face.
Kobe Bryant turned Lower Merion's basketball program around
Prior to Bryant's arrival, Lower Merion's basketball team was virtually an afterthought in the state's hoops scene. His advanced skills and maturity on the court gave the team the shot in the arm it desperately needed.
He was able to make an immediate impact on the court. Behind Bryant's leadership, Lower Merion won the league championship, breaking a 17-year drought.
At 16 years old, he already started drawing comparisons to Michael Jordan. He would go on to break the Southeastern Pennsylvania all-time scoring record, cementing himself as a legend in the Philadelphia area.
Kobe Bryant's career and legacy speak for themselves, and they began with him overcoming adversity in high school.
Like Sportscasting on Facebook. Follow us on Twitter @sportscasting19.